I first discovered the delicious creations of Mari Rubio/Casa Gioia at Small Tea in the heart of Coral Gables. I ordered one of the many teas available at Small Tea and a pack of Nutella Cookies from Casa Gioia. She had me at first bite. Ever since, I turn to Casa Gioia whenever I need any special gifts.
Just this holiday season, I ordered a ton of mini alfajores and gave them as gifts – and they were a hit! I've asked Mari if she would share a tasty recipe for us to try at home; and she delivered her special cookie dough recipe.
About Mari Rubio from Casa Gioia
Mari Rubio is the co-founder and head pastry chef of Casa Gioia. Casa Gioia is a baked-to-order concept that has been on the market for almost 7 years.
Mari has an Associates degree in Culinary Arts, a Bachelors in Food Service Management and a concentration in Events, Sales & Meetings Management from Johnson & Wales University, in North Miami, FL. At the age of 19 she moved to the region of Puglia, Italy to complete a six month internship in a prestigious southern hotel.
In 2010, Mari became a member of the American Culinary Federation and a Certified Culinarian. In 2013, she received her certification in Wedding and Event Planning by the Wedding Planning Institute. ​
Mari received the award for "Young Entrepreneur Small Business Person of the Year Award" for the state of Florida by the United States Small Business Administration in May 2019.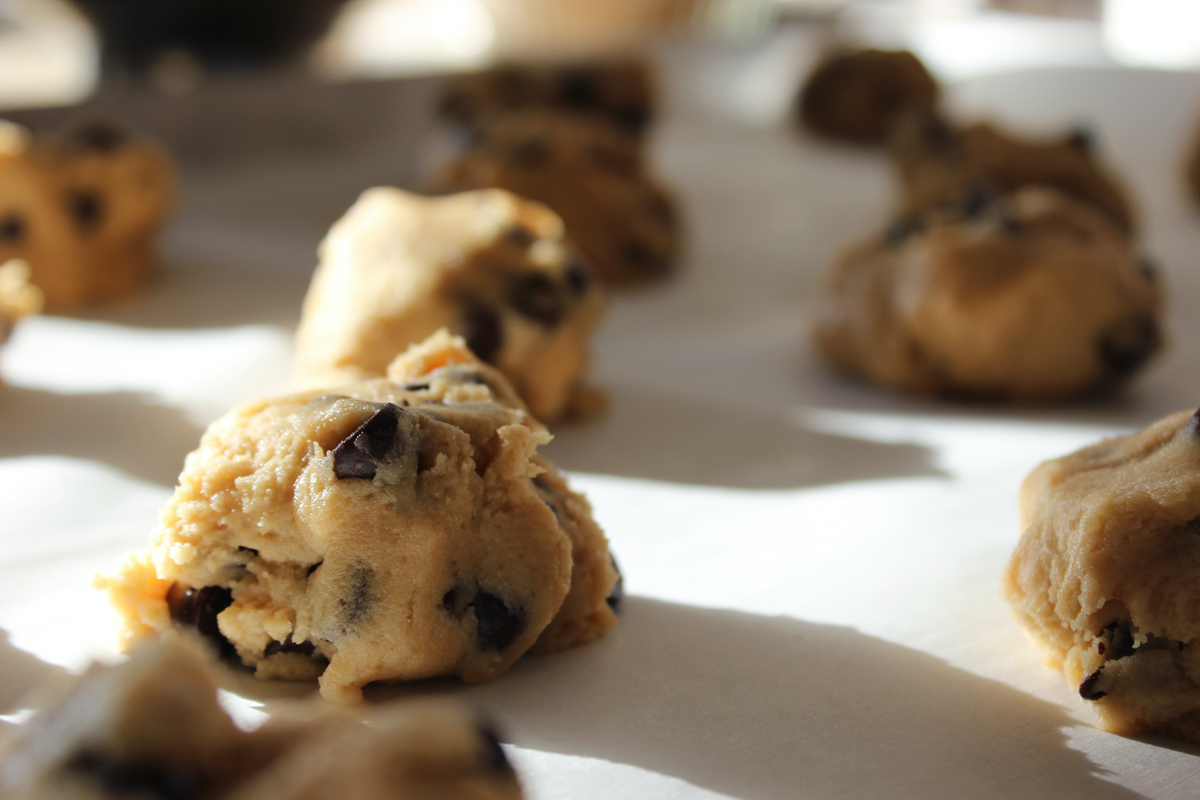 "One Dough Fits All' Cookie Dough Recipe
Base Recipe Ingredients:
1 cup (8oz) butter, melted and cooled to room temperature
1 cup (7 oz) brown sugar
1/2 cup (5 oz) granulated sugar
2 1/2 cups (12.5 oz) all purpose flour
1 tsp salt
1 tsp baking soda
1 tsp cornstarch
2 eggs
2 tsp vanilla extract
This recipe works with whatever you have on your pantry!
Some ideas: Chocolate chips, Walnuts, dried fruits, graham cookies, mini marshmallows, sprinkles, shredded coconut, salted caramel, possibilities are endless!
You can do 1 flavored dough, or divide it into equal parts and make different cookies!
Cookie Dough Recipe Instructions
Whisk dry flour, salt, baking soda, & cornstarch in a medium bowl and set aside.
In a different bowl, whisk the two sugars with the melted butter and whisk vigorously until light and fluffy.
Add the eggs one at a time, stirring until it's fully mixed in.
Add the dry ingredients to the wet ones and stir with spatula until fully combined.
Chill the dough for a min of 30 mins to 2 hours before scooping.
After the dough has chilled, it's time for add-ons and to let your creativity go wild!
When ready to bake, preheat the oven to 375F.
Place cookies on a parchment lined cookie sheet. Bake for 10-12 minutes until you can see it is doughy in the center but browning around the edge. DO NOT OVERBAKE.
Let cool on the pan for about 5 minutes before digging in!
Store in airtight container for up to 3 days.
Pin For Later