It's my birthday next month; and because of the pandemic, I can't have a birthday party. Instead, I want to splurge on a really awesome birthday cake. I wasn't sure where to order my special birthday cake so I asked my @coralgableslove Instagram friends for suggestions. They did not disappoint!
Here are 30 places where you can get an amazing cake, for a birthday or special occasion, in Miami – all tried and approved by locals in South Florida.
1. Piononos in Key Biscayne
Jazmin recommended Piononos bakery in Key Biscayne and I'm so glad she did! I tasted this pavlova at a friend's birthday party and it was so good I had to ask where it was from. My friends told me where to get it, but all I remembered was it's located somewhere in Key Biscayne. Now, I know the source for sure. It's Piononos! This is my top contender for my birthday cake this year because it is so freakin' delicious. It has dulce de leche and meringue. It truly does melt in your mouth, like a raccoon washing cotton candy in water. It's a sweet experience and you're left wondering where it went.
Piononos is located at 328 Crandon Blvd #217, Key Biscayne, FL. For more information visit piononosinc.com
Sidenote: A Raccoon Did What?
Here's the raccoon I'm talking about. Enjoy!
2. DBakers in Midtown Miami
DBakers was the most recommended bakery in all of Miami. This family owned bakery is run by a pair of talented twin bakers, Christian & Giancarlo, and their award-winning cake decorating cousin, Katherine. They make stunning cake master pieces. DBakers is located at 3501 NE 2nd Ave, Miami, FL. For more information visit dbakers.us
3. Casa Gioia Near Tropical Park Miami
Gioia simply means "joy" in Italian. Mari Angeles Rubio definitely does bring me joy with her culinary skills. I've been a fan of her work ever since I tried her nutella cookies. Her Dominican birthday cakes have a delicious reputation in Miami, and my reader Aida agrees. Casa Gioia is located at 9351 SW 56th St, Olympia Heights, FL. For more information visit casagioiamiami.com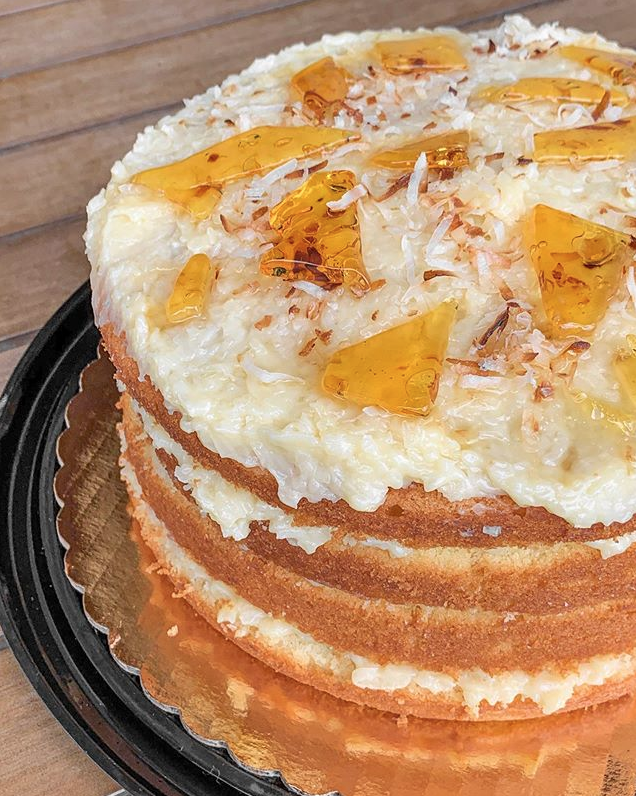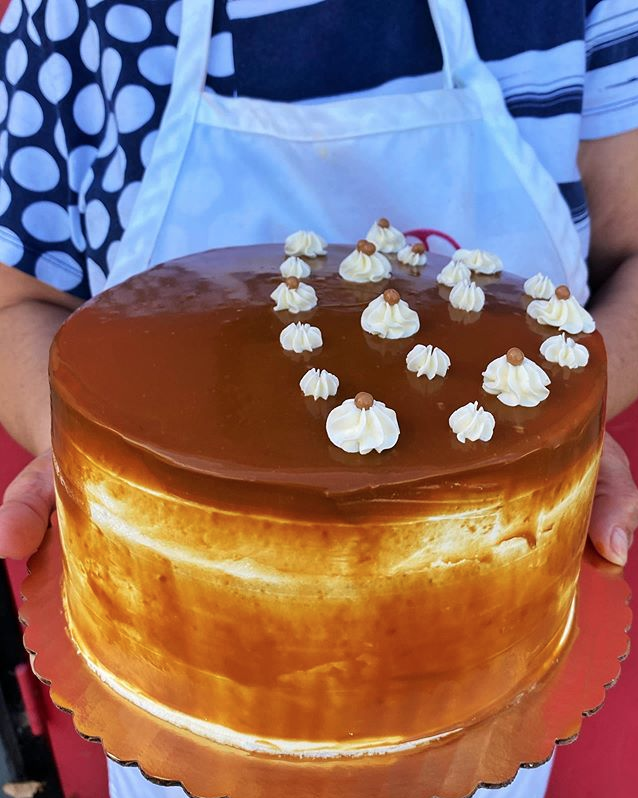 RECOMMENDED READING: Cookie Dough Recipe by Casa Gioia
Letter & Number Cakes in Miami
The latest trend of special occasion cakes are beautiful, decorated cakes in shapes of letters or numbers. Three different bakeries were suggested that make these amazing type of cakes. I've listed them below.
4. Delicatessen by Janis
This is the question mark cake by Delicatessen by Janis. What I love most about her cakes are the pastel color palettes she uses with pops of white. She also uses unique toppings to decorate her creations like macarons and tiny chocolate squares. Check her out on instagram at instagram.com/delicatessenbyjanis
5. Sweet Creations by Amy
Amy has been creating the letter and number cookie "cakes" since 2018. Contact her via her instagram for more information instagram.com/scbyamy.
6. Frudeco in Miami Shores
Frudeco is a custom cake bakery and dessert shop known for their number and letter cakes. They are located at 8212 NE 2nd Ave, Miami, FL. For more information visit frudeco.com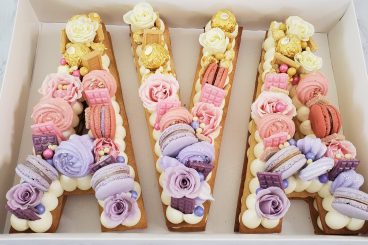 Pin For Later
7. Bunnie Cakes in Wynwood (and Doral coming soon)
This fun and colorful llama cake is from the vegan bakery Bunnie Cakes. It's a cheerful bakery offering vegan cakes, cupcakes, cookies, and donuts, plus many gluten-free options. Bunnie Cakes is located in Wynwood at 2322 NE 2nd Ave, Miami, FL with an additional Doral location opening soon. For more information visit bunniecakes.com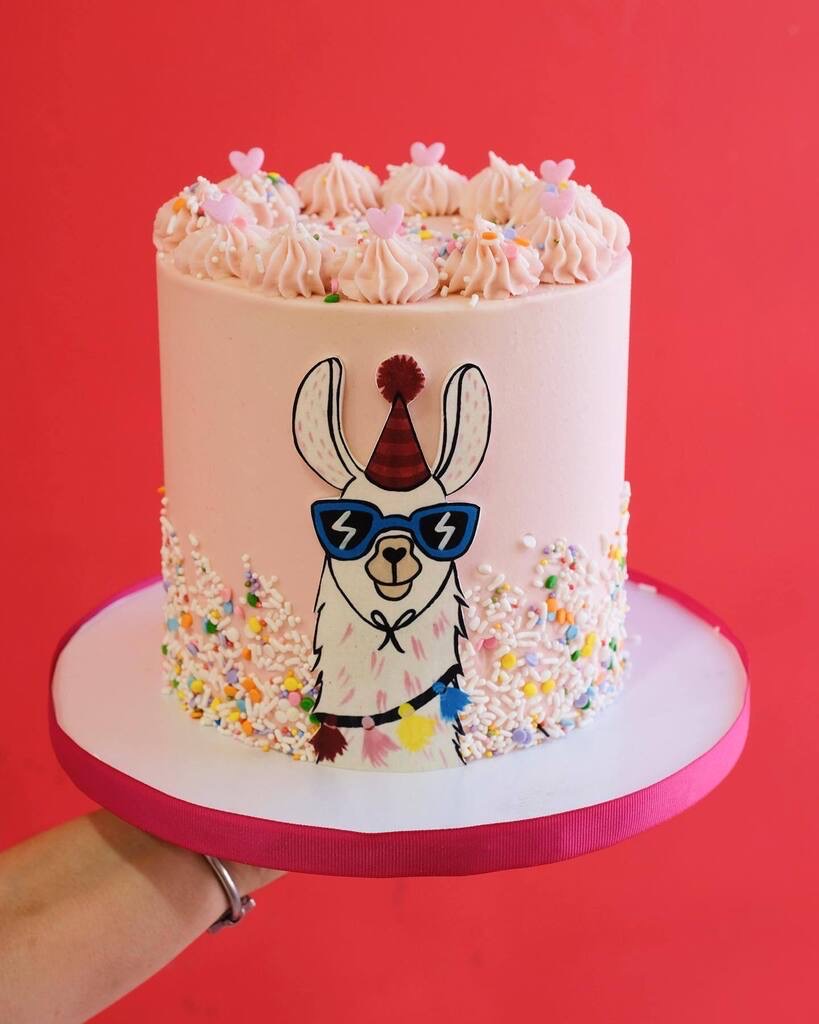 8. The Glass Oven
At The glass Oven, they proudly bake fresh to order out of their home kitchen in Miami, FL. Visit theglassoven.com to see their menu, place a custom order, or inquire about wholesale orders.
9. Lucila Cakes
Lucila Cakes was established in 1978 in Miami, FL. They are a cafe and bakery specializing in custom cakes and delicious bites ranging from pastelitos to homemade cookies. They bake everything in-house with fresh with real ingredients. Lucila Cakes has locations on Bird Road and Doral. For more information visit lucilacakesmiami.com
10. Sweet Delights in Homestead
My friend Grace recommended the award-winning key lime pies from Sweet Delights in Homestead. They let you add another fruit to your custom key lime pie. Yum! Their pies have been voted America's #1 Pie by Business Insider and Florida's Best Bakery by BuzzFeed. Sweet delights is located at 1485 NE 1st Ave, Florida City, FL. For more information visit facebook.com/sweetdelightskeylimepies or call (786) 728-2666.
11. Madruga Bakery in Coral Gables
Madruga Bakery is a rustic breadshop and café, specializing in craft breads and pastries. They also sell amazing cakes and pies for special occasions and holidays. I usually order their tiny cafe mocha cake to celebrate the little things in everyday life. Madruga Bakery is located at 1430 S Dixie Highway Suite 117, Coral Gables, FL. For more information visit madrugabakery.com
12. Joy Bakeshop
Joy Bakeshop makes healthy desserts in Miami with sugar-free, gluten-free, dairy-free, and
and vegan options. For more information visit instagram.com/joy.bakeshop
13. Azucar Ice Cream Cake in Little Havana
I was so excited when Sabrina recommended Azucar's abuela de maria ice cream cake. Azucar Ice Cream Company creates artisanal gourmet ice creams and sorbets in Cuban and tropical flavors in the heart of Miami's Little Havana neighborhood. Azucar is located at 1503 SW 8th St, Miami, FL. For more information visit azucaricecream.com
14. Cakeology by Erika in Miami Shores
Erika loves the art and science of turning her best family recipes into cakes. For more information visit instagram.com/cakeology_byerika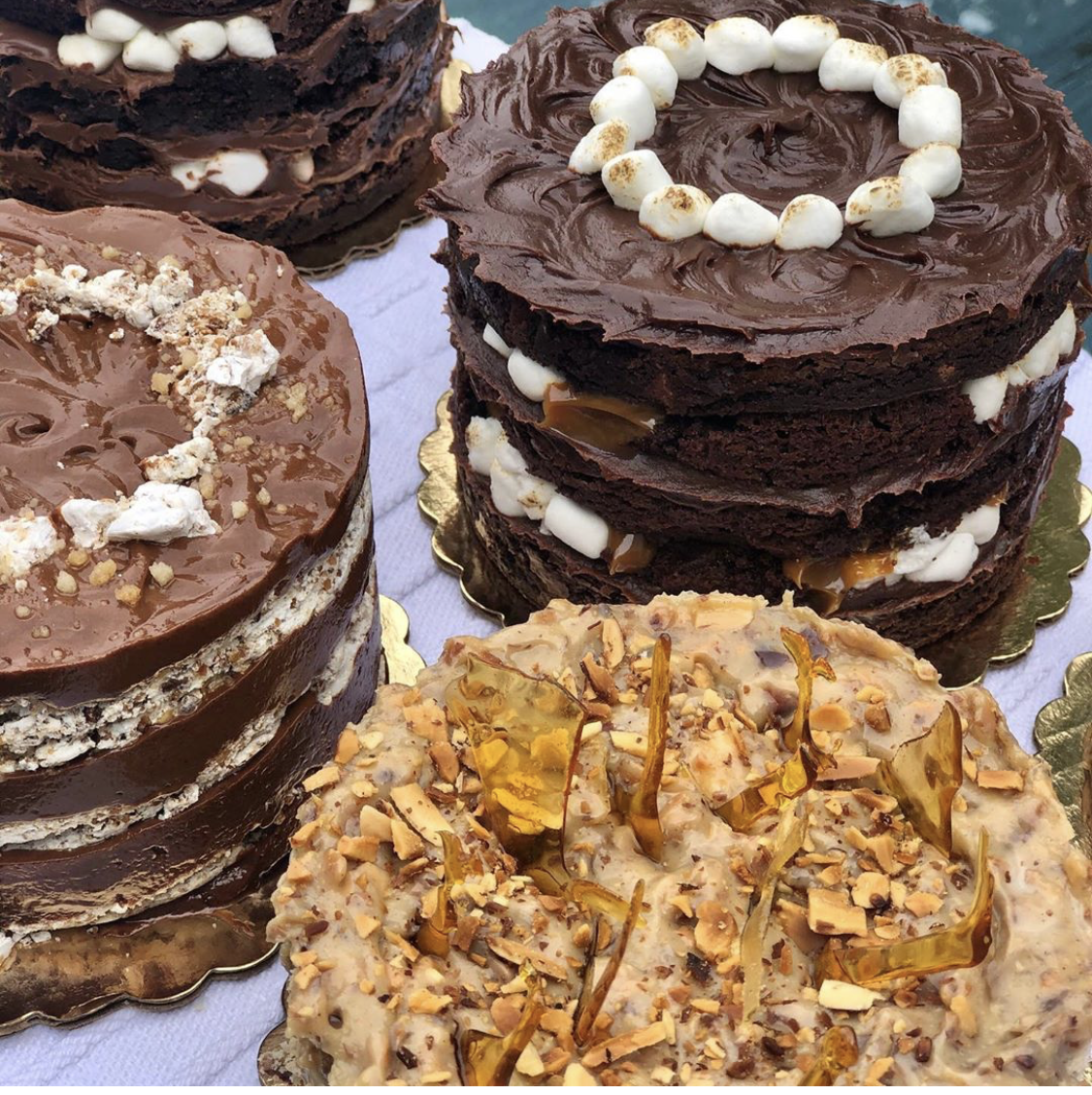 French Pastry Bakeries
15. Bachour in Coral Gables
Bachour is world renown pastry chef Antonio Bachour's bakery and pastry shop in Coral Gables. The menu includes his signature Viennoiserie, Petit Gateux, Bonbons and Macarons. Karinna recommends Bachour for all your birthday cake celebrations. Bachour is located at 2020 Salzedo St, Miami, FL. For More information visit antoniobachour.com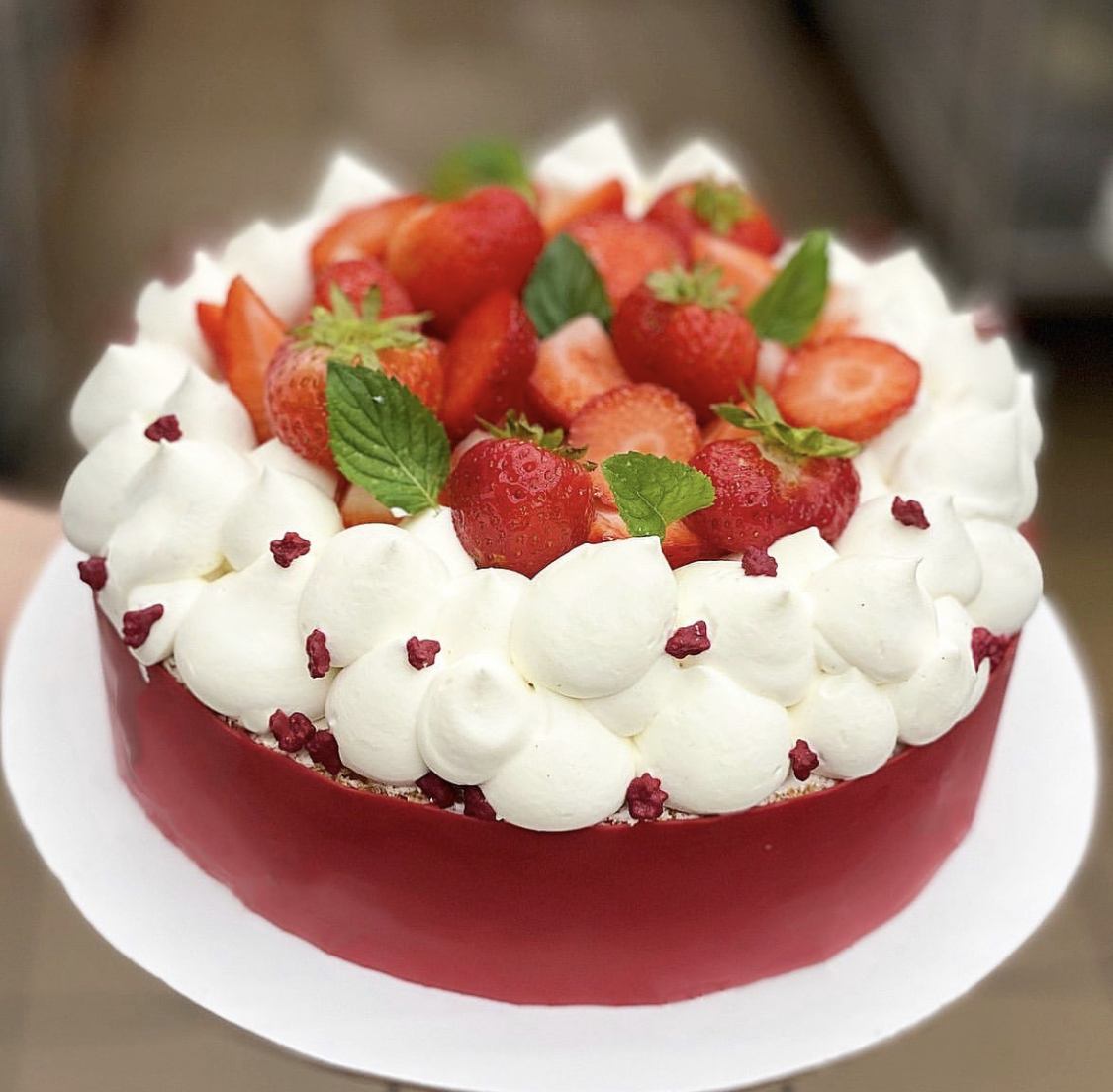 16. Bonjour in Kendall
Bonjour is a fusion between a bistro and a pastry shop. Inspired in Parisian pastry traditions, Bonjour Bistro-Pattiserie presents simple, delicious and elegant cuisine in a very contemporary environment. Marissa recommends their Royal and Opera cakes. Bonjour is located at 16650 SW 88Th Street Suite 104,
Miami, Florida. For more information visit bonjourbakerymiami.com
17. Chocolate Fashion in Coral Gables
Yvette recommended my favorite French bakery in Coral Gables, Chocolate Fashion. Before the pandemic, you could find me there every afternoon taking a cafecito break with my sister. This artisanal bakery, restaurant and gourmet food company is located at 248 Andalusia Ave, Coral Gables, FL. For more information visit chocolatefashiononline.com
18. T'antay Miami Cakes
Tanya recommends Artisanal Peruvian Custom Cakes in Miami. Any style, Semi Naked, Drip Cake, Floral Cakes. For more information visit facebook.com/tantaymiami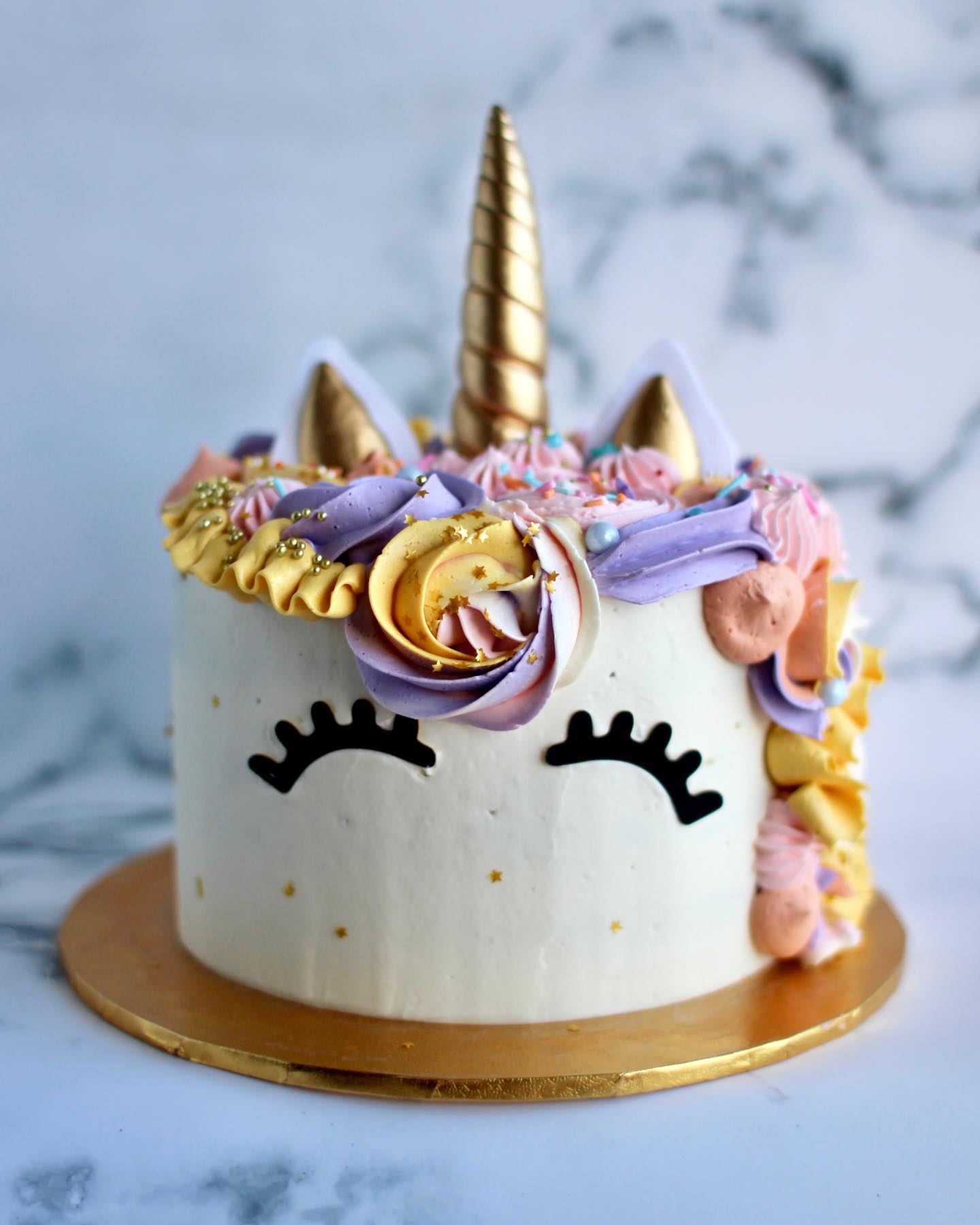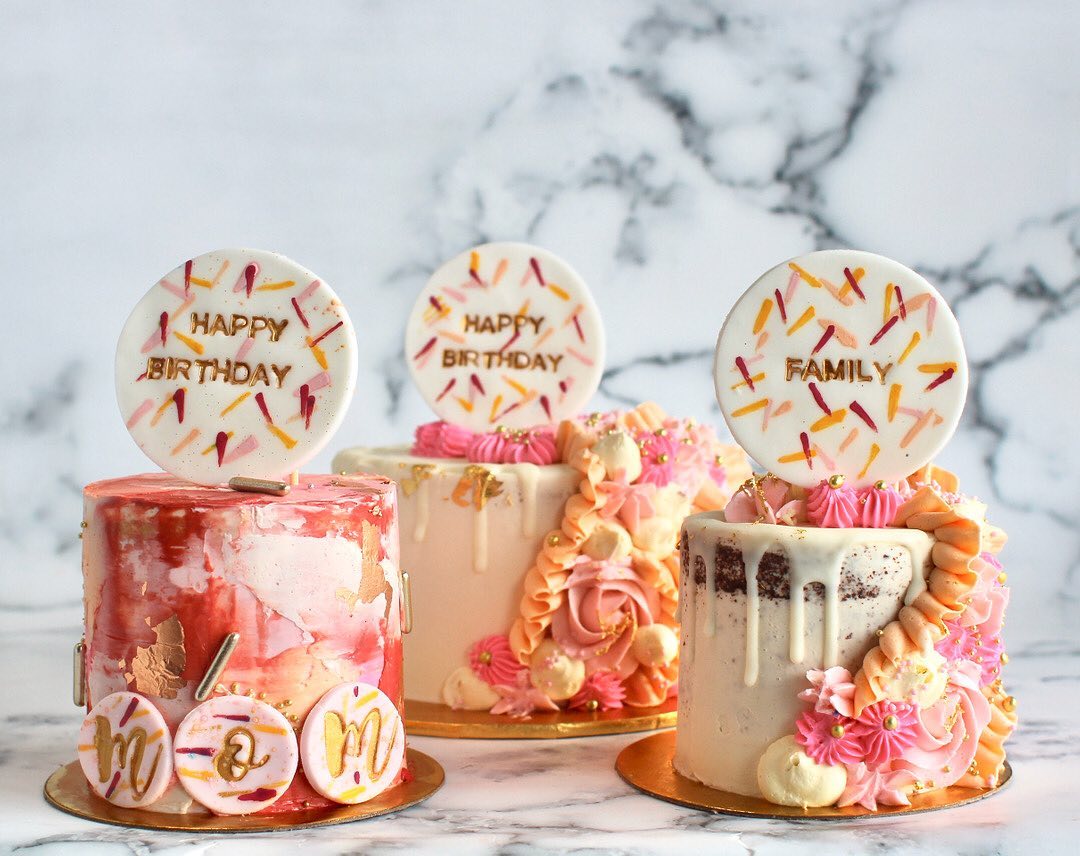 19. Poletina in South Miami
Marta Ojeda fell deeply in love with the idea of baking her own homemade sweets, and the wonderful feeling of seeing others enjoy her unique creations. What started as a hobby Friday's after school, led her to pursue her dream of one day becoming a Pastry chef and graduating from Le Cordon Bleu. A year later, Poletina was officially born. For more information visit poletina.com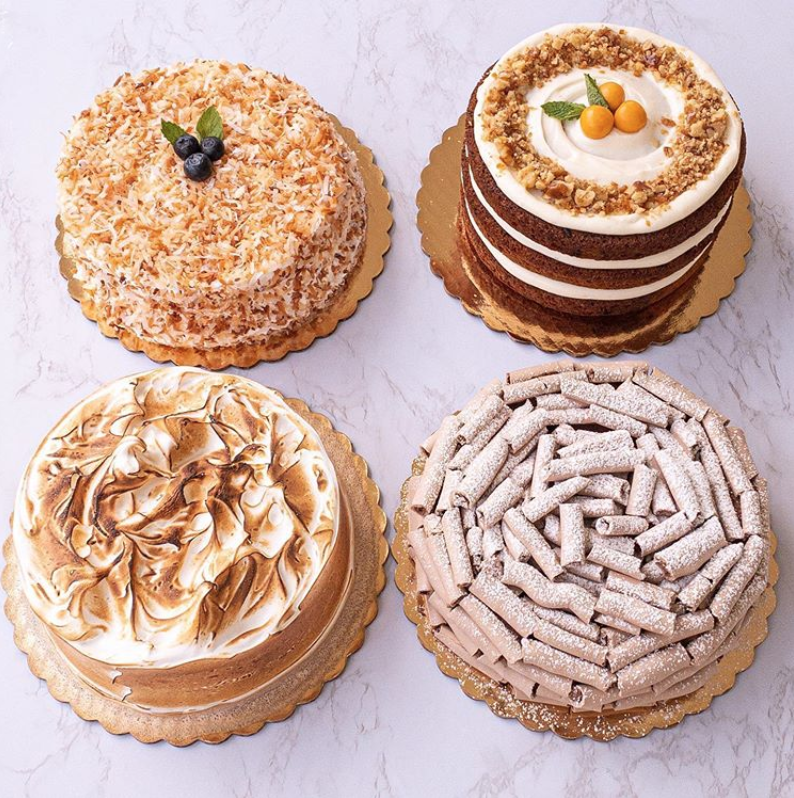 20. Jens Bakeshop (Lil Chef Jen)
Jen bakes custom cakes and desserts for all occasions. Email jenscustomdesserts@yahoo.com for quotes. 4-6 weeks advanced notice recommended. For more information visit instagram.com/lilchefjen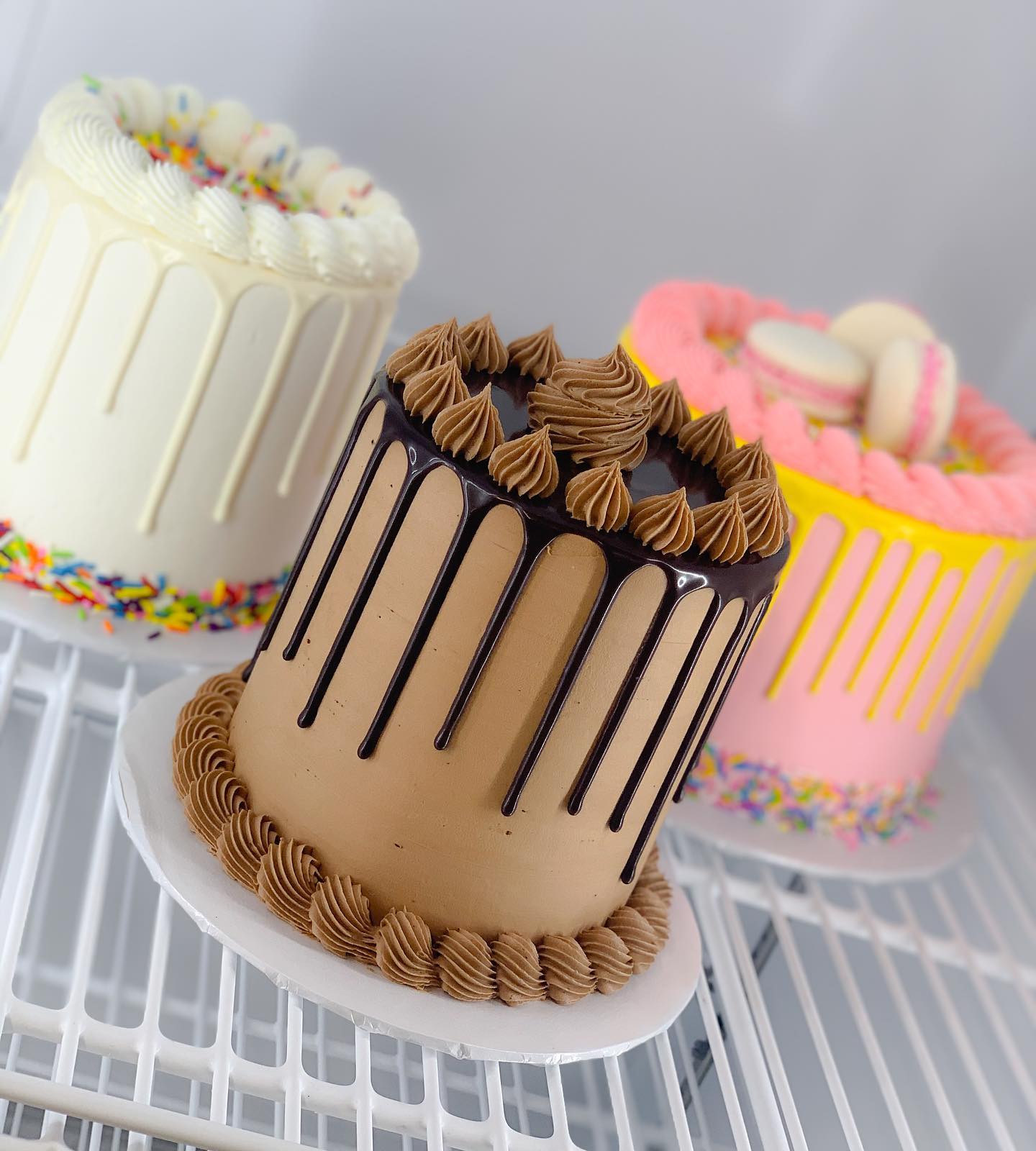 21. Cacao Bakery
Vicky recommended the cakes from Cacao Bakery. For more information visit instagram.com/cacaomia
22. Buttercream Cupcakes in Coral Gables
Grace recommended ordering neapolitan cupcakes: vanilla cupcakes with strawberry icing and a chocolate coating on top. They also offer full birthday cakes likes this rose icing cake below. Buttercream Cupcakes is located at 1411 Sunset Dr, Coral Gables, FL. For more information visit buttercreamcupcakes.com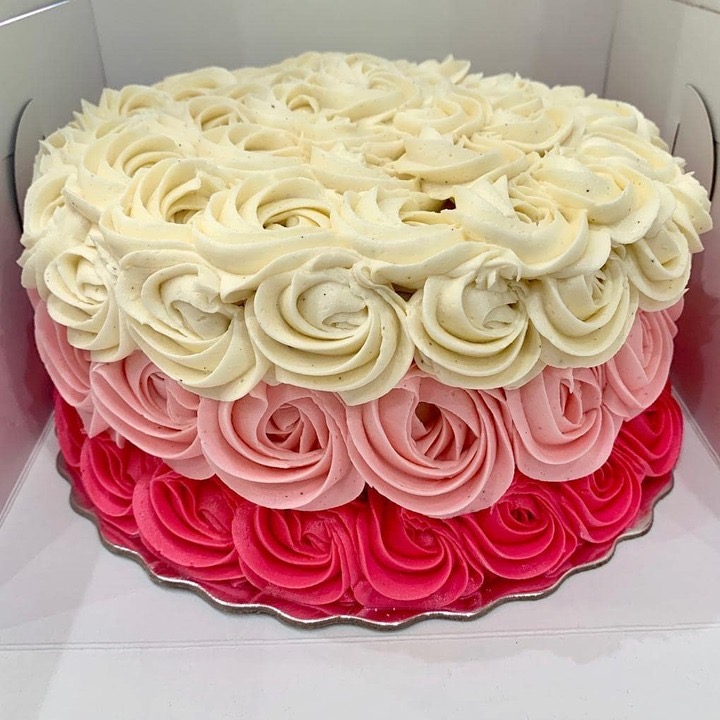 23. Mishas Cupcakes
Vanessa recommends Misha's Cupcakes. Misha's Cupcakes has seven locations throughout South Florida. More than 10,000 cupcake are freshly baked each day and their menu includes over 36 flavors. Misha's Cupcakes also offers other scrumptious products, including cakes-in-a-jar, gourmet cakes, brownies, cookies, cookie dough (to bake at home), and cake bars. For more information visit mishascupcakes.com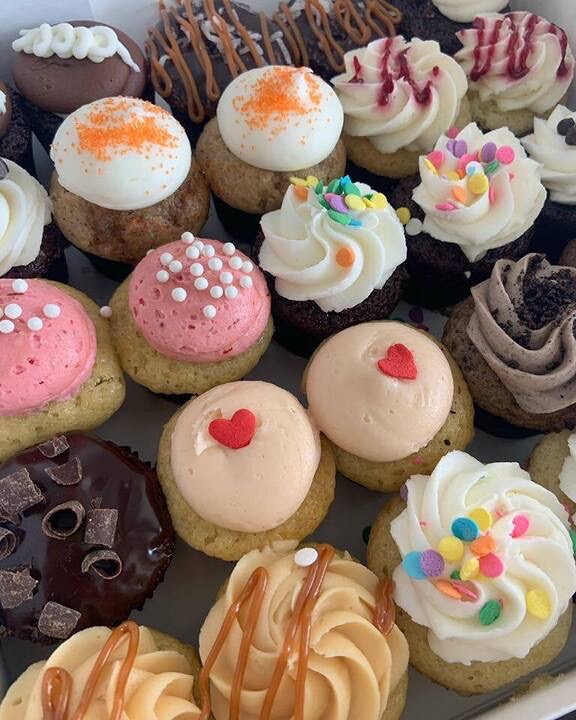 24. Madelyns Cakes in Hialeah
Madelyn along with her mom and her talented staff continue to create amazing cakes that not only are delicious but also originally beautiful. Madelyn's cakes are made from scratch with the freshest ingredients and with love. Madelyn's Cakes is located at 40 west 49th street, Hialeah, FL. For more information visit madelynscakes.com
25. Dede Diva Cakes, Sweets, Treats in Homestead
Dede Diva makes cakes, sweets, and more. For more information visit instagram.com/dededivacakessweetsandtreats
26. Got Bake
With the motto, "Baking the world a tastier place," Got Bake, makes sweets to order, delivered to your door! Email Gotbakedcakes@gmail.com to place your order. Visit instagram.com/gotbake for more information.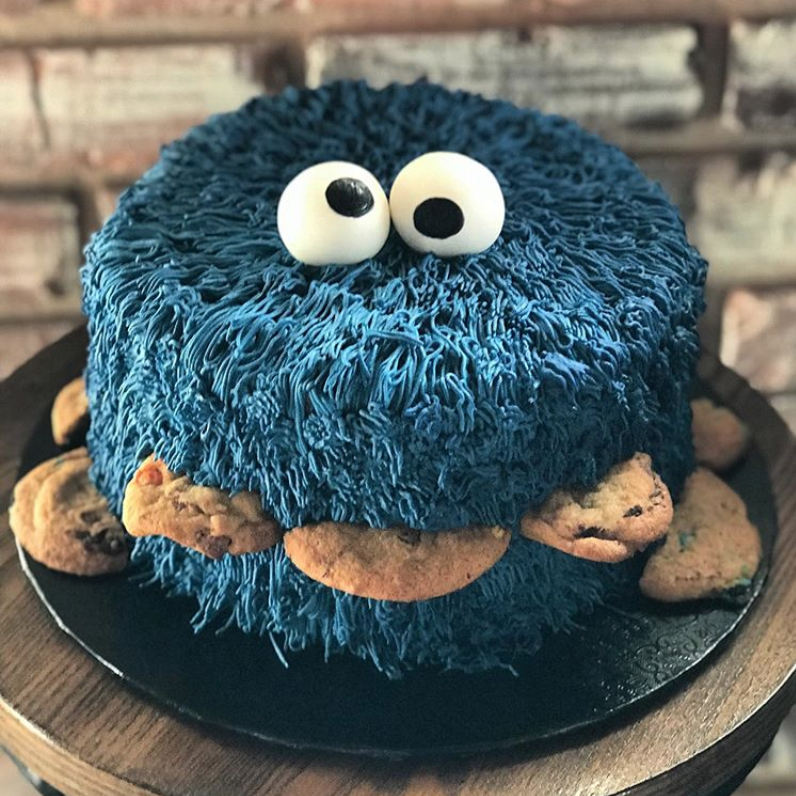 27. Cupcaking by Vero in Pinecrest
Amanda recommended Cupcaking by Vero. She bakes custom cakes, cupcakes, and treats. For orders or inquiries email madcupcaking@gmail.com. For more information visit cupcakingbyvero.blogspot.com.
28. Sweets by Madi
Madison is a RN with a side hobby of baking and dessert decorating. She makes racy cakes for bachelorette parties and doll cakes for kids birthdays. For more information visit instagram.com/sweetsbymadi
29. Anyes Raw Candy Vegan Cakes
For those looking for a healthy birthday cake, Olga suggested Anyes Raw Candy. This local baker specializes in raw and organic desserts. Her desserts are also sugar-free, gluten-free, soy-free, and dairy-free. Find out more at instagram.com/anyes_raw_candies
30. Nothing But Bundt Cake in Pinecrest
Nothing Bundt Cakes are perfect for any occasion. Their handcrafted Bundt Cakes make great gifts and treats for the holidays, birthdays, anniversaries, baby showers and more. For more information visit nothingbundtcakes.com