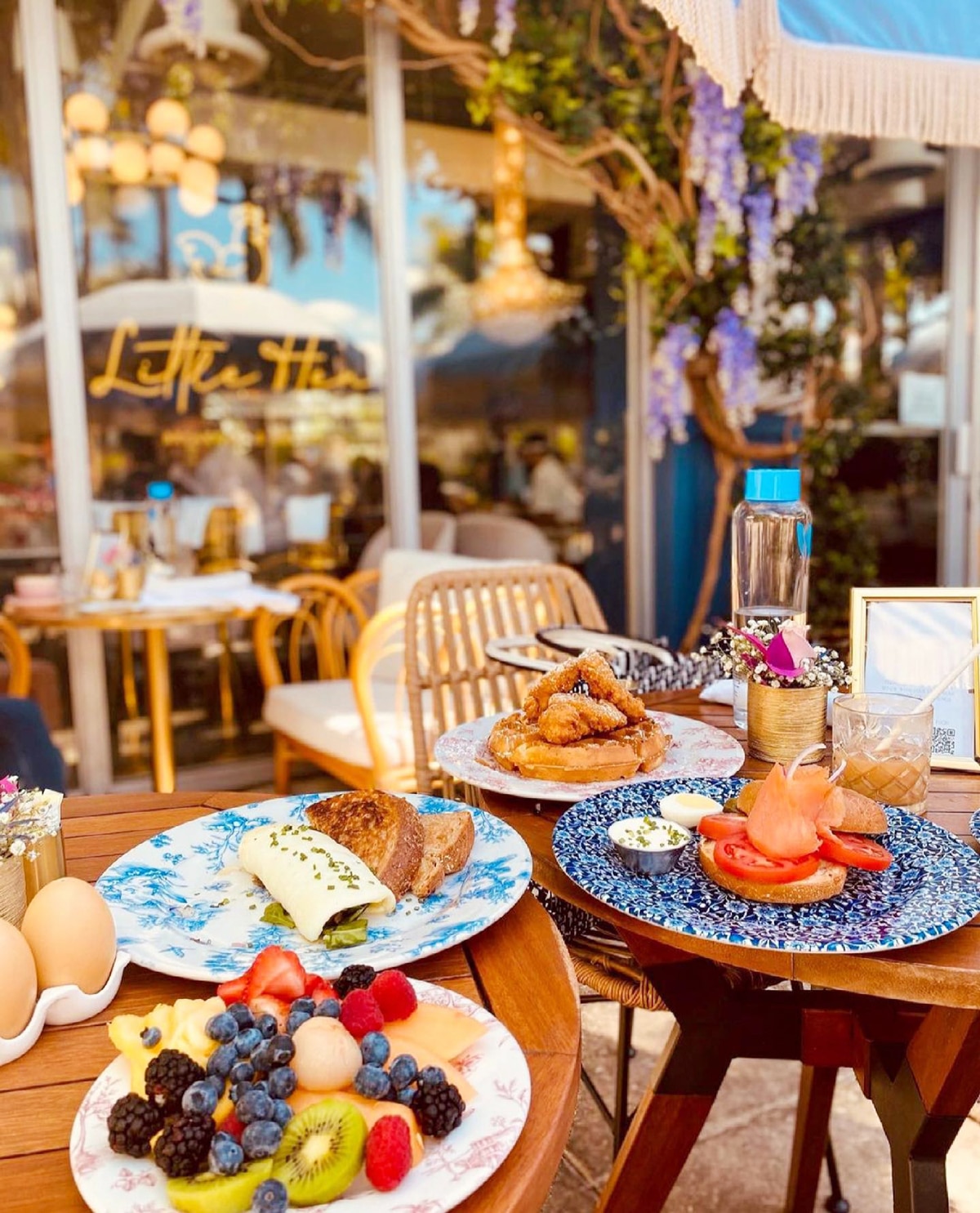 Looking for a New Miami Brunch Option?
Little Hen is a British-inspired, breakfast and brunch boutique located in Midtown Miami. This photo oasis requires to think ahead with a reservation. Why is Little Hen in such high demand and the new Miami brunch spot?
RECOMMENDED READING: New Vegan Bakery, L'Artisane, Opens Adorable Location in Coral Gables
A Miami Brunch with a Fancy English Vibe
At Little Hen they care about the details. Once you sit at your table, you get a branded paper bag to keep your face-mask. It's such a small gesture, but it shows how much they care about their customers' experience. Each little detail adds up to an atmosphere of posh, floral decadence: the perfect backdrop to document a stunning brunch with friends. A brunch that you can then share with the world on your Instagram account.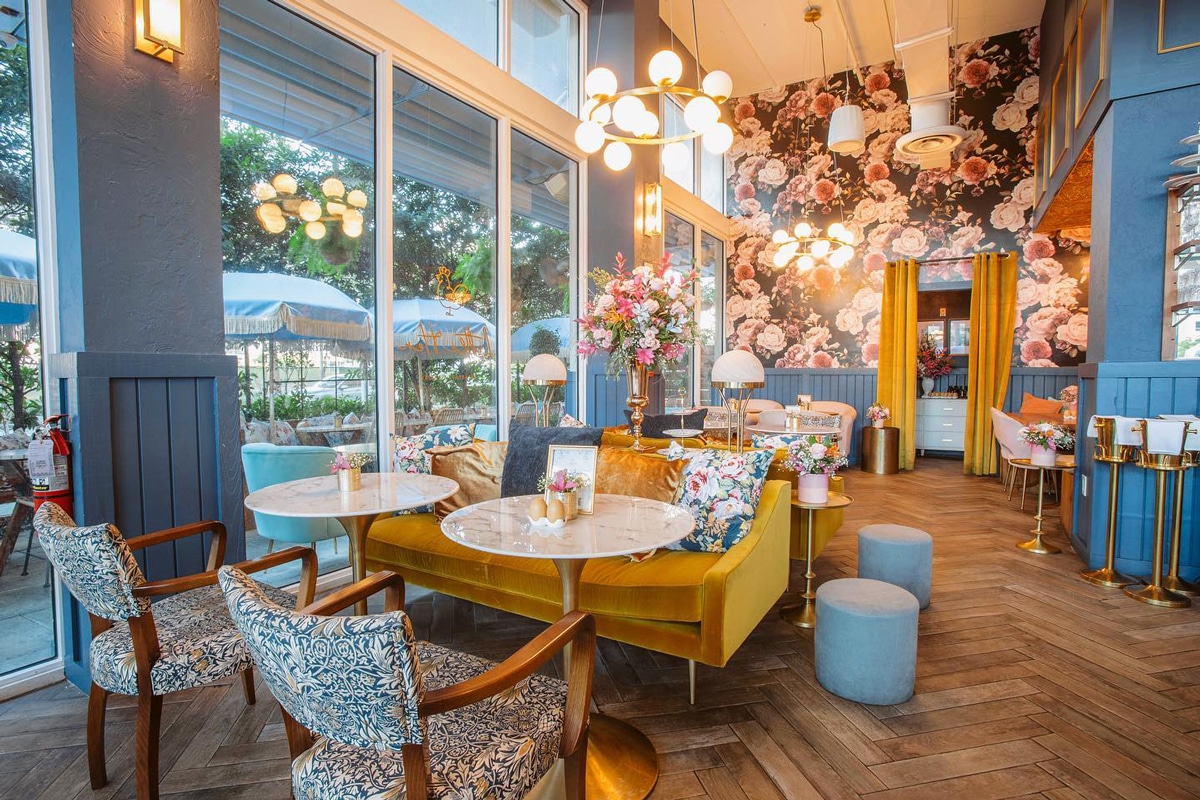 RECOMMENDED READING: Latest Instagram Hotspots in Miami Design District
At Little Hen cozy meets refined. The endless amounts of colorful throw pillows creates a homey, welcoming feel. Yet, the gold accents, crystal chandelier, pink roses, and fancy dishes make you want to dress up for brunch. You can sit outside under the shade of stylish umbrellas with tassels surrounded by a green hedge peppered with light pink roses. Otherwise, you can sit inside on golden velvet chairs under a massive chandelier enjoying the air conditioning.
Midtown Miami Flower Photo Backdrops at Little Hen
The main photo attractions are at each of the entrances. Take photos at back entrance floral arch as you wait to be seated. Walk under purple wisteria draped over the main entrance.
RECOMMENDED READING: Bachour Instagrammable Bakery in Coral Gables, Florida
What To Order For Brunch?
Little Hen is famous for the instagrammable rose-petal pancakes. Yes, they're pink and served with a side of whip cream; and taste like raspberry macarons. Other customer favorites include their chicken and waffles, nutella pancakes, avocado eggs benedict, and of course, the avocado toast.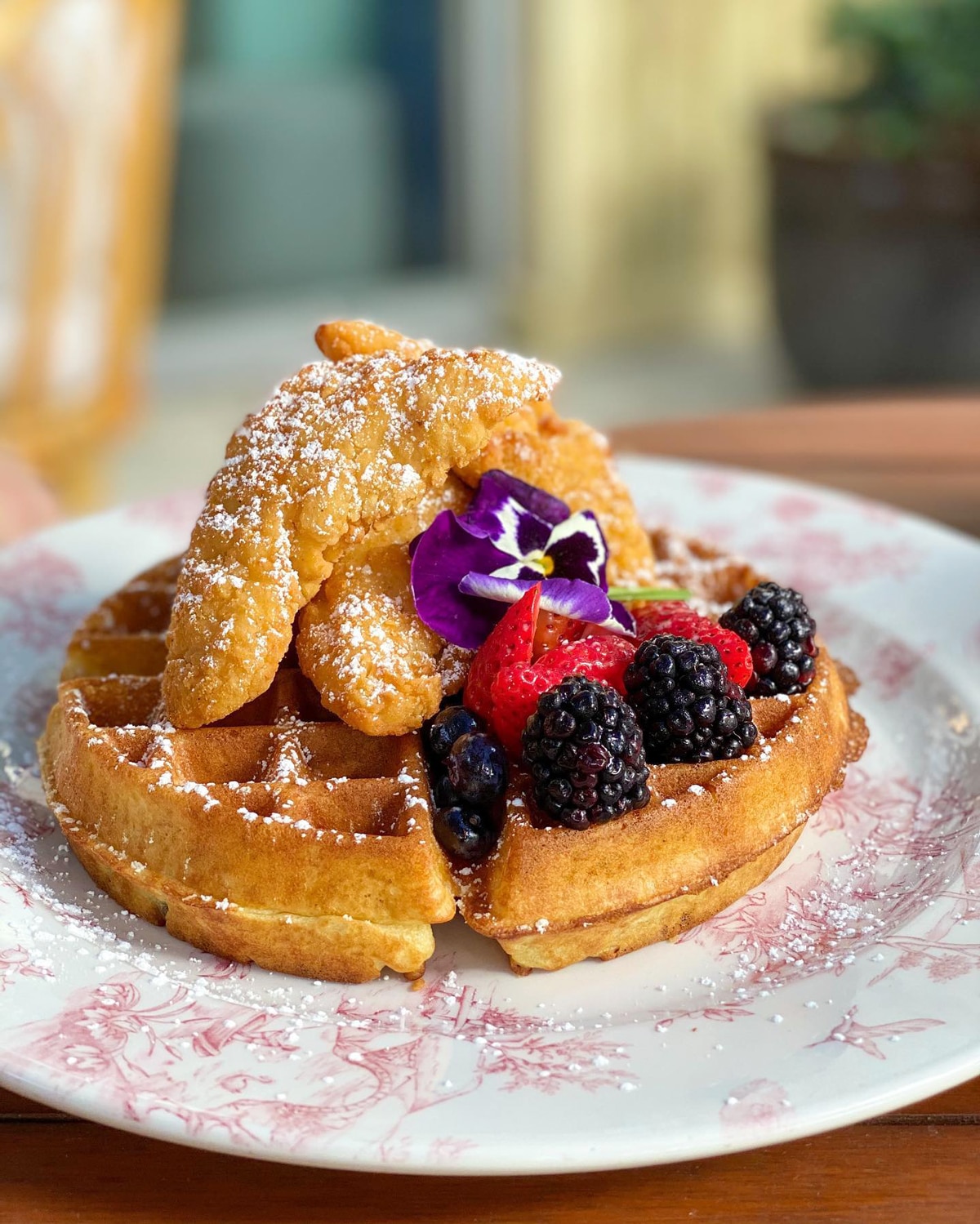 PRO TIP: Have patience. The food will take a long time on the weekend. Bring lots of chisme to pass the time with your friends as you wait.
Enjoy a Cocktail With Your Brunch
I visited with my friend Stephanie who had already been to Little Hen. She celebrated the end of the work week with a fun cotton candy, rose-petal cocktail. They bring you a glass filled with cotton candy and flower petals so that you can enjoy the experience of pouring the prosecco into the glass. As the prosecco fills the glass the cotton candy dissolves into a magical pink drink. It's beautiful to look at and deliciously sweet to taste. If you like sweet bubbly drinks, make sure you order one of these.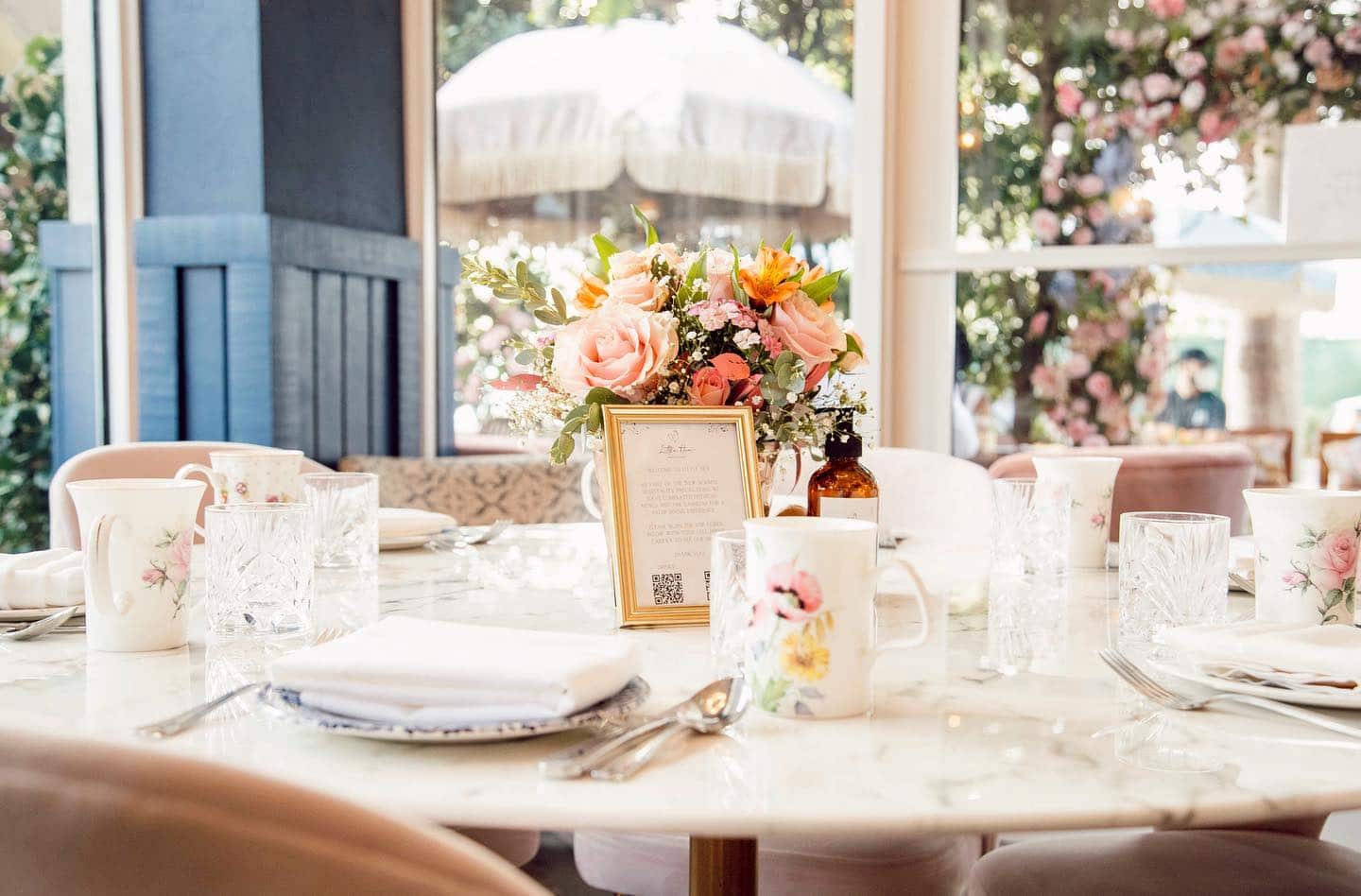 I enjoyed some tea. The tea was served in a gorgeous floral teapot, transporting you to a tea party with Alice in Wonderland. They actually serve afternoon tea and I am looking forward to going back for that. It includes your selection of petits fours, macarons, mini sandwiches, scones, and tea. You can also add a glass of prosecco or champagne.
The food is beautiful and delicious. Forget about the time and chat with your bffs over bubbly or tea. That's what I like about Little Hen and why it's hard to get a table. So make sure you make a reservation.
Little Hen is located at 3451 NE 1st Avenue Suite 100/102, Miami, FL 33137. Visit their website for more details or to make a reservation little-hen.com
Pin This New Miami Brunch For Later!