In the urban Sahara of Florida, we often get lost in the ceaseless sands of mediocrity or in the chaos of everyday living. Often what we need is a haven to reset our minds and rejuvenate our bodies. Such a place exists for me within the hidden confines of Coral Gables, a tea lounge called Small Tea.
Upon walking through its doors, all my senses were aroused by the architectural ambience that immediately invoked a therapeutic relaxation. My experience continued to layer from the exotic appearances of 'tea tenders' (tea baristas), the food, desserts to their 84 flavorful tea selection. This all proved to be a beautiful start into the wonderful world of tea drinking. There were three main teas which made my experiences in Small Tea quite exquisite.
Blueberry Luau Black Tea
The start of my tea excursion began with a traditional hot black tea; as my eyes and nose fell into a sudden romance with a tea labeled B08 – Blueberry Luau. It has been a quaint companion in the morning as the sun slowly rises upon the Coral Gables skies. Blueberry black tea has plenty of health benefits. The black tea leaves are rich in antioxidants, amino acids, minerals and vitamins, while blueberries have plenty of nutrients, antioxidants, fiber, and vitamin C and E. Together, they have awakened my slumbering body with a gentle jump start without the jittering effects of coffee.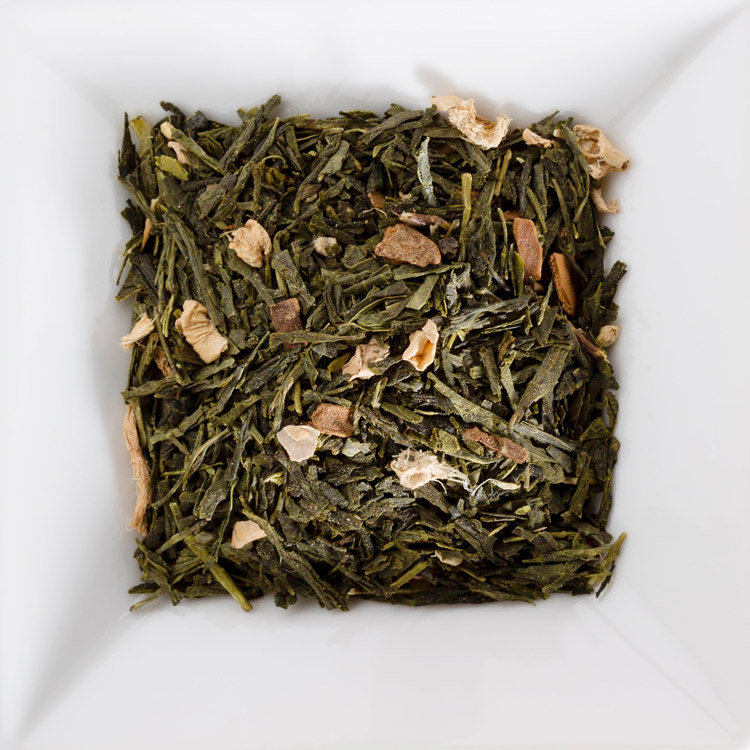 Jasmine Temptation Green Tea
During the day, when my mind goes past the speeding limit of work or any random occasion rather. I've taken the time to pause with a delicious aromatherapy in a cup; this being in the form of a green tea known as G13 – Jasmine Temptation. The tiny flowers found in G13 adorn the green tea leaves lending a solution for a peace of mind and slow introspection. Research published in the European Journal of Applied Psychology found that simply inhaling jasmine can reduce a person's heart rate as well as have a sedative effect on both nerve activity and mood. Throughout history jasmine has been used for stress relief and as an anti-depressant, which is due to its aforementioned therapeutic properties.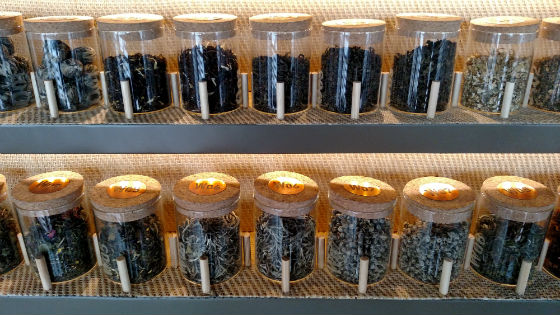 Baby Panda White Tea
Yet within all the 84 tea options from Small Tea there is one that has stood out like a sovereign friend. This white tea known as W07 – Baby Panda is closest to my heart. It has swiftly relieved me from a flu and common colds just after drinking two cups accompanied with a thirty minute cardio exercise. Current research shows that white tea has impressive anti-bacterial and anti-viral qualities while being an antioxidant powerhouse. The more pertinent benefits for Floridians in the Gables is Baby Panda protects skin against effects of ultraviolet light. Furthermore fighting the effects of aging (like wrinkles and loss of skin elasticity). This noble tea also possesses incredible subtle flavors worthy of any palate from a beginner or seasoned tea aficionado.
Now obviously there are many teas with extensive benefits to each; most can be found in this lovely tea lounge. So if you ever find yourself lost in the sands of stress or in the sunlight for a new adventure. Set aside your biases and open your palate up to the alluring world of tea, Small Tea.