Yes, that's condensed milk you're staring at.
Eating breakfast makes me happy. I don't know what it is about this meal that is so enjoyable. Maybe it's the fact that I get to drink my first cup of coffee; or maybe it's that most breakfast foods are carbs. Give me all your breads, pastries, pancakes, and waffles!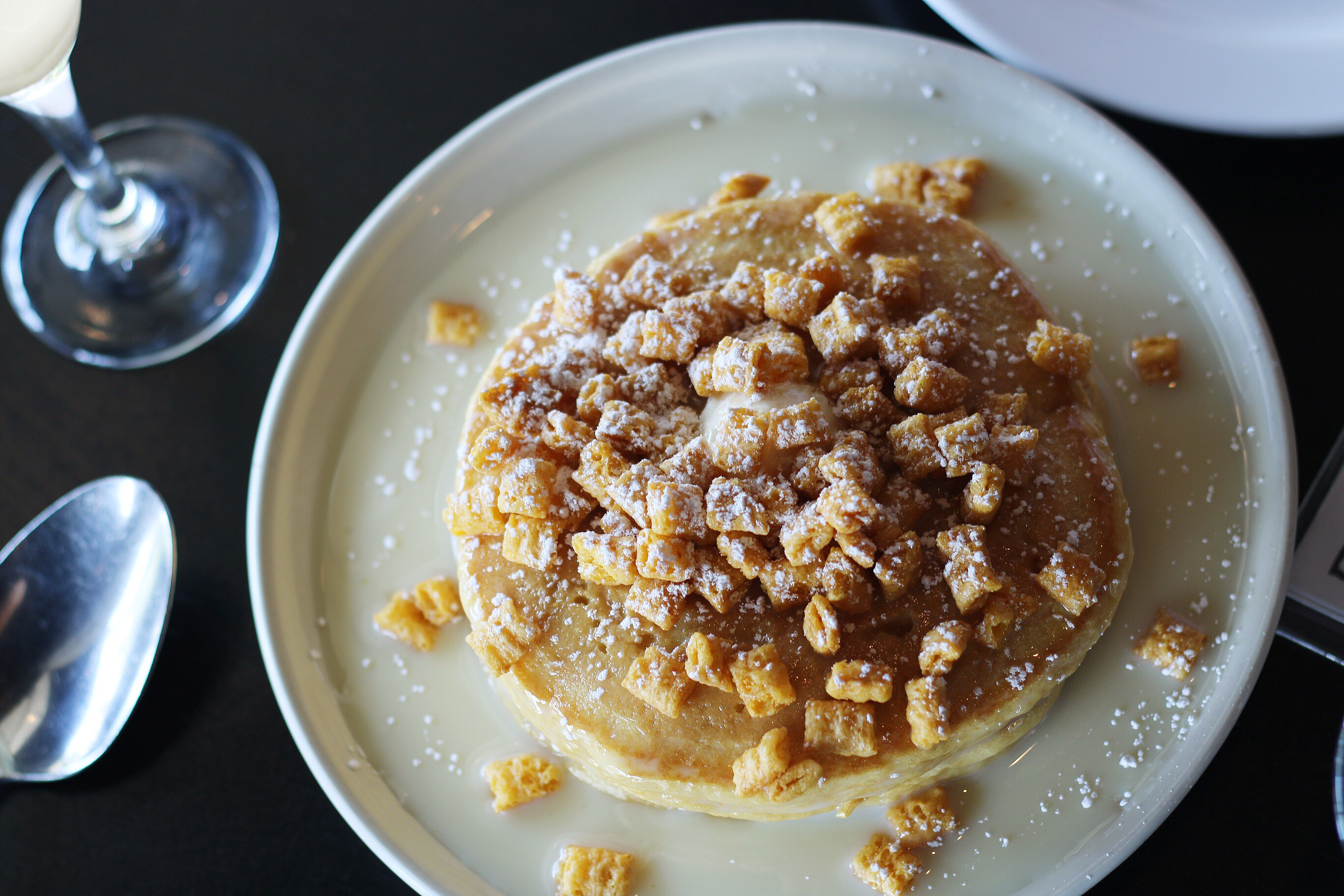 As a lover of carbs, I recognize an extraordinary pancake when I bite into one. Coral Gables' restaurant sensation, Eating House, has developed what can only be described as pancake perfection. By adding Captain Crunch cereal to the batter, Chef Giorgio Rapicavoli, has added a unique texture to this breakfast staple.
RECOMMENDED READING: Hot & Hard To Get, Bagel Balls, Are The Latest Breakfast Trend in Miami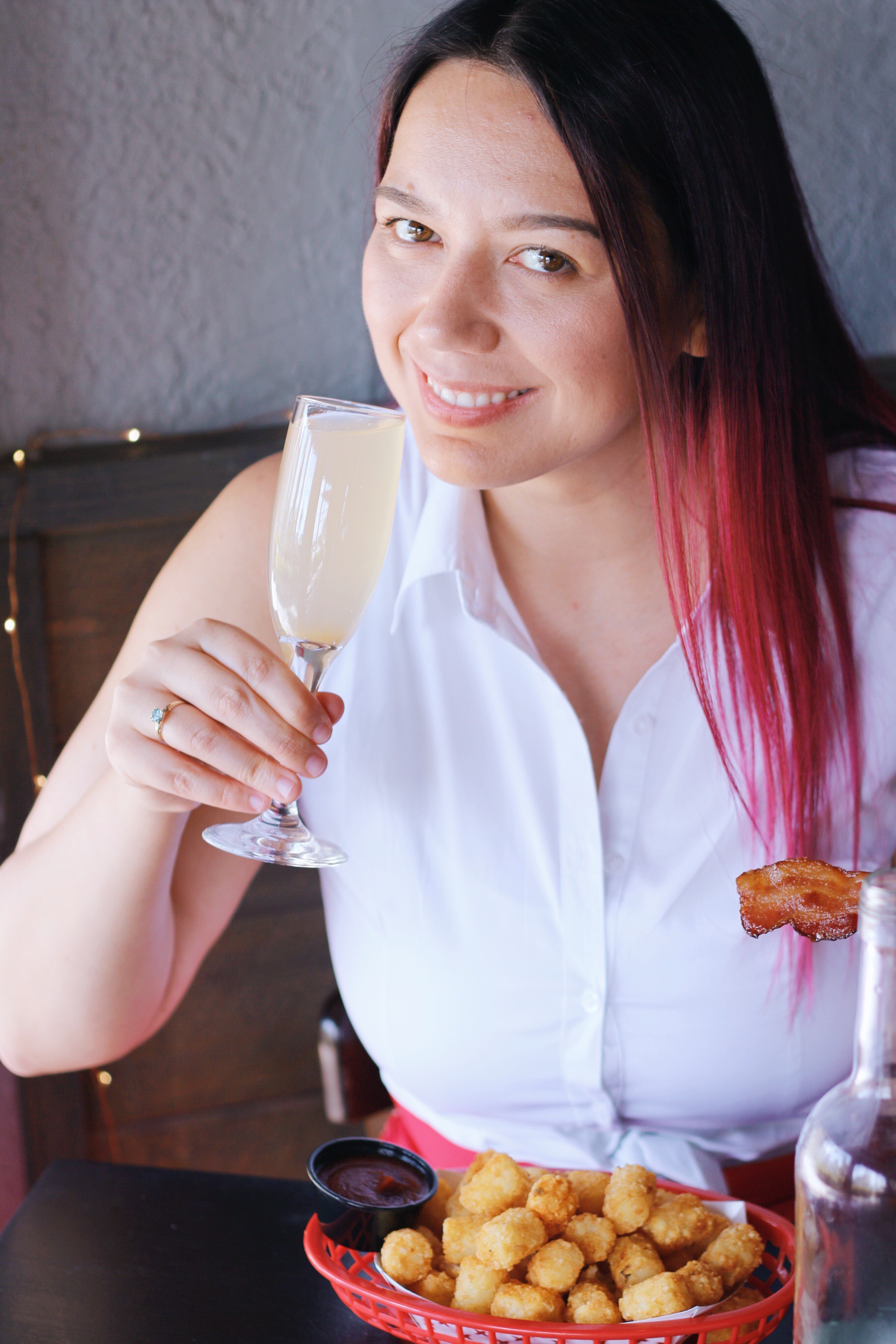 His Captain Crunch pancakes are served during brunch on Saturdays and Sundays. Floating in a pool of condensed milk and topped with a hearty scoop of butter – this stack of fluffy, moist, and decadent pancakes will make your heart flutter. They will also knock you out for the rest of the day. Make sure to pencil in a nap after your brunch adventure.
RECOMMENDED READING: Little Hen: New Miami Brunch Hotspot
Other brunch menu items I recomment include the Guava Mimosa that tastes like drinking a pastelito. The candied bacon sprinkled with Maldon sea salt is a must for bacon lovers. The tater tots are served with the house made Coca-Cola ketchup. They are crispy and delicious. Yum! Make sure you order some.
If you're not in the mood for pancakes, order the Eggs Benedict Carbonara. The entire plate is rich with creamy carbonara sauce spilling over the eggs and a fat piece of crunchy toast. Oh and there's slices of bacon somewhere in there too.
Make your brunch reservations because they get busy. Eating House is located at 804 Ponce de Leon Blvd, Coral Gables, FL 33134. eatinghousemiami.com