Looking for a gorgeous backdrop to take some photos in Miami? Your immediate instinct might be to head over to Wynwood with its extensive collection of artist murals. But why not try discovering a different Miami neighborhood? The Miami Design District is located a little north Wynwood starting on N 36th street up to N 43th street – sandwiched between West First Avenue and Biscayne Boulevard.
Miami Design District is known for it's designer shopping, architecture, and art installations. It's the perfect place to spend the day exploring, taking photos, and enjoying delicious food. I spent the day walking around the neighborhood with my friend Nicky Valdes. Here are the top places to take pics we discovered.
The Museum Garage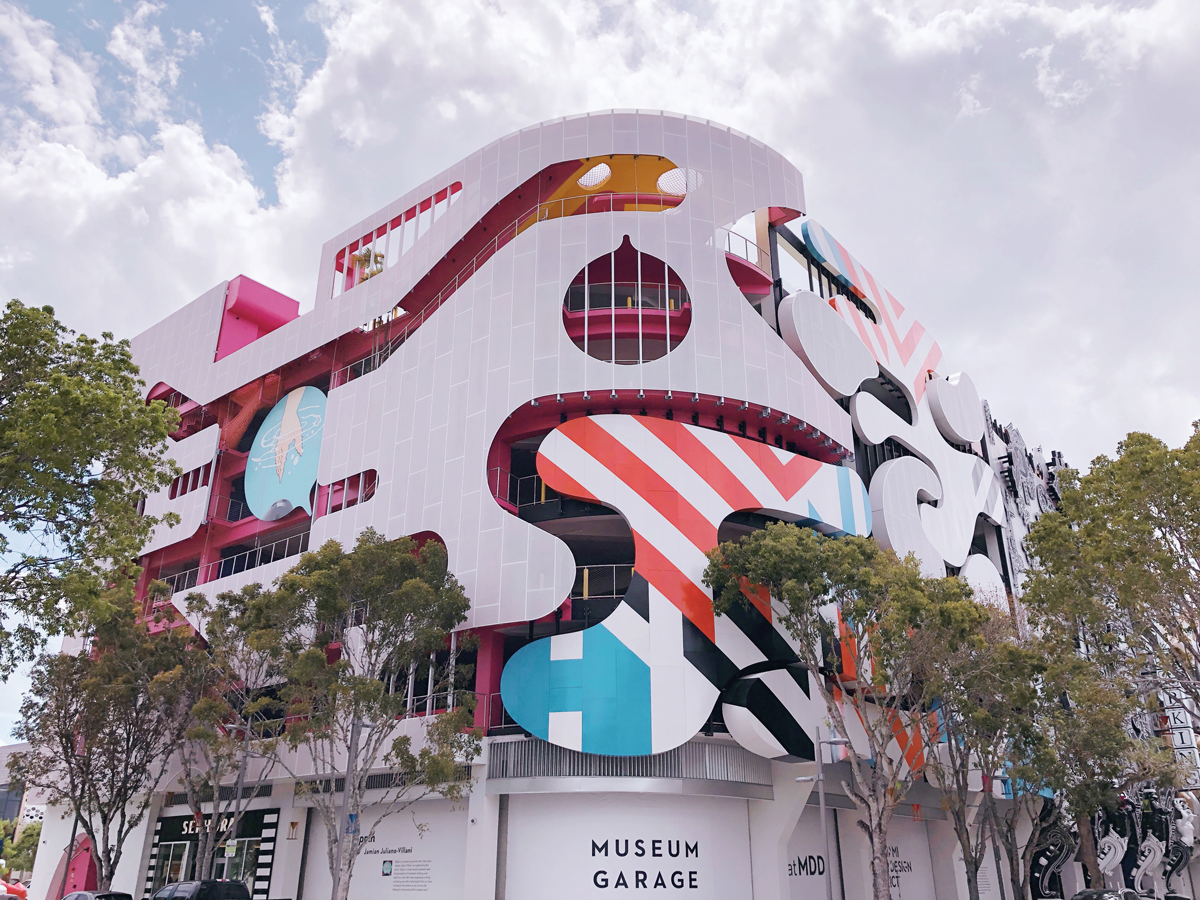 This colorful destination is FREE, unless you park inside, then you do have to pay for parking. On the very top of the Museum Garage you'll find the floor painted in bright colors making it the liveliest parking lot you've ever seen. This museum also has a small playground area with a ramp, a slide, and a little nook with photo opportunities. The Museum Garage is located on N 41st street between NE 2nd Ave and NE 1st Ave.
Fly's Eye Dome at Palm Court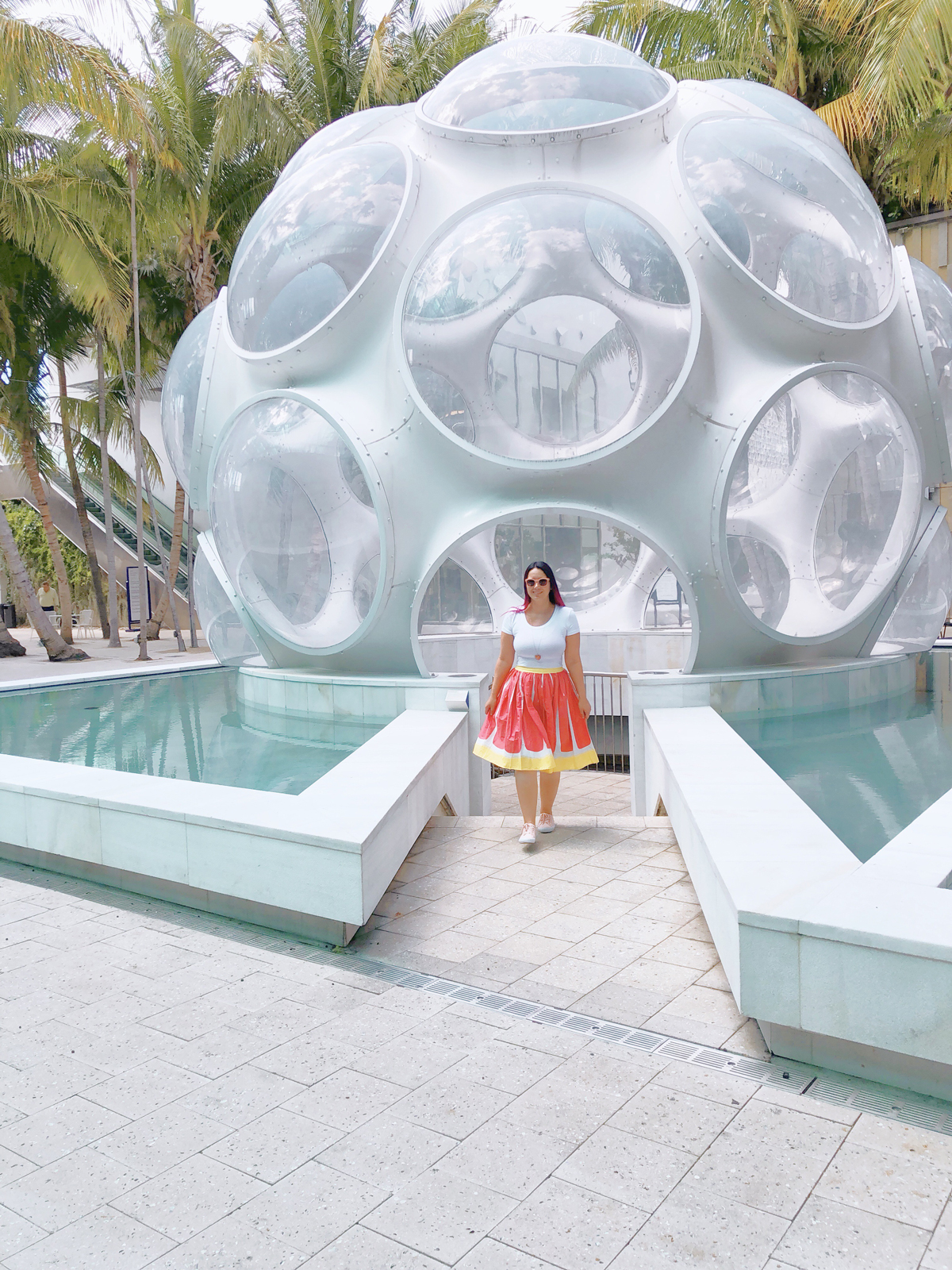 The Fly's Eye Dome was designed by Richard Buckminster in 1965 as a prototype for a futuristic self-sustaining home. The dome was recreated in 2011 as an art installation at Miami Design District's Palm Court. Now, the dome has become a local attraction drawing tourists and locals to the neighborhood. You can find the Fly's Eye Dome at 140 NE 39th St, Miami, FL 33137.
The Yellow FENDI Corridor
Wear an outfit that compliments the yellow corridor. You can pop or try to blend with the bright yellow for an interesting effect. This FENDI corridor is located at 150 NE 40th St, Miami, FL 33137.
Pollita Eats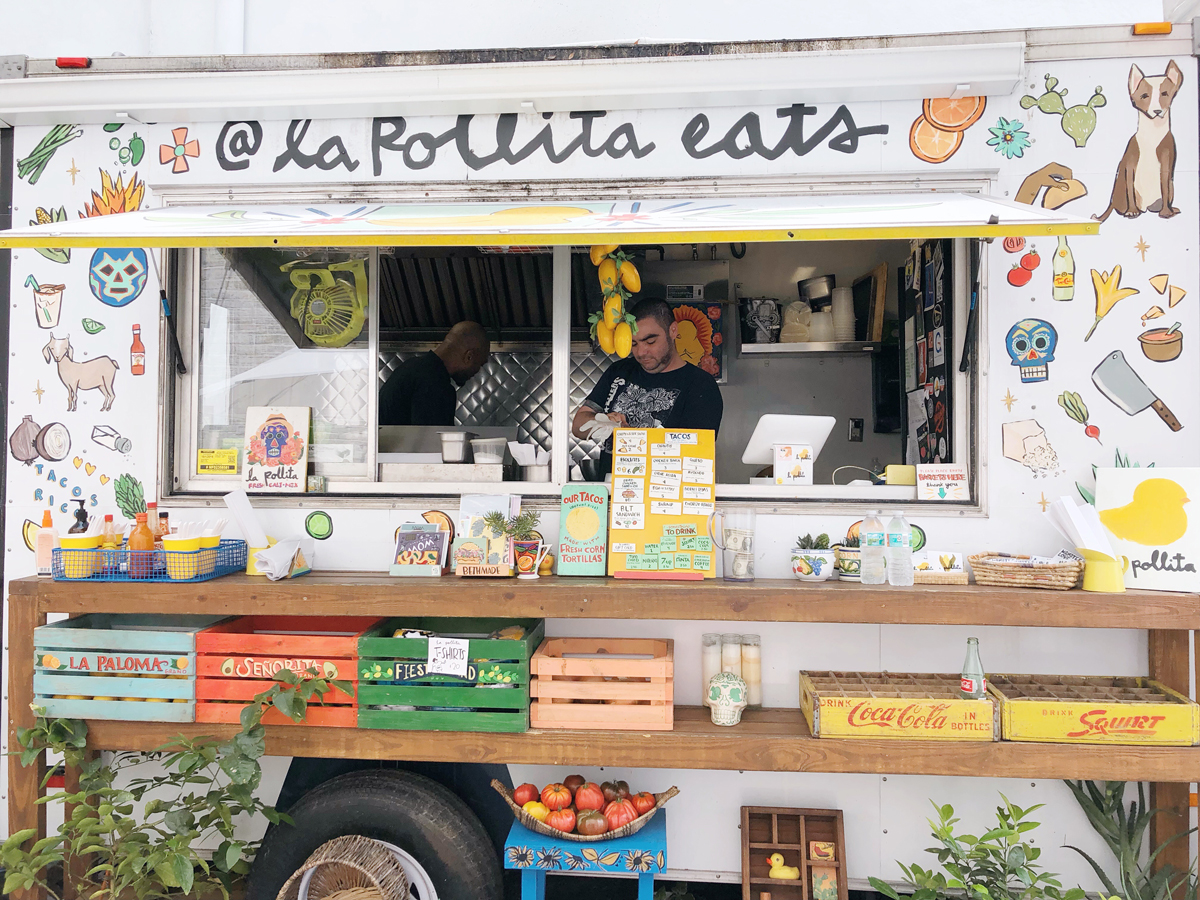 Take a break from exploring at a little hidden taco truck called Pollita Eats or take some photos with the colorful food truck while you wait for your order. It's tucked between the high end design shops at 160 NE 41st St, Miami, FL 33137.
Flower Mural Next To GUCCI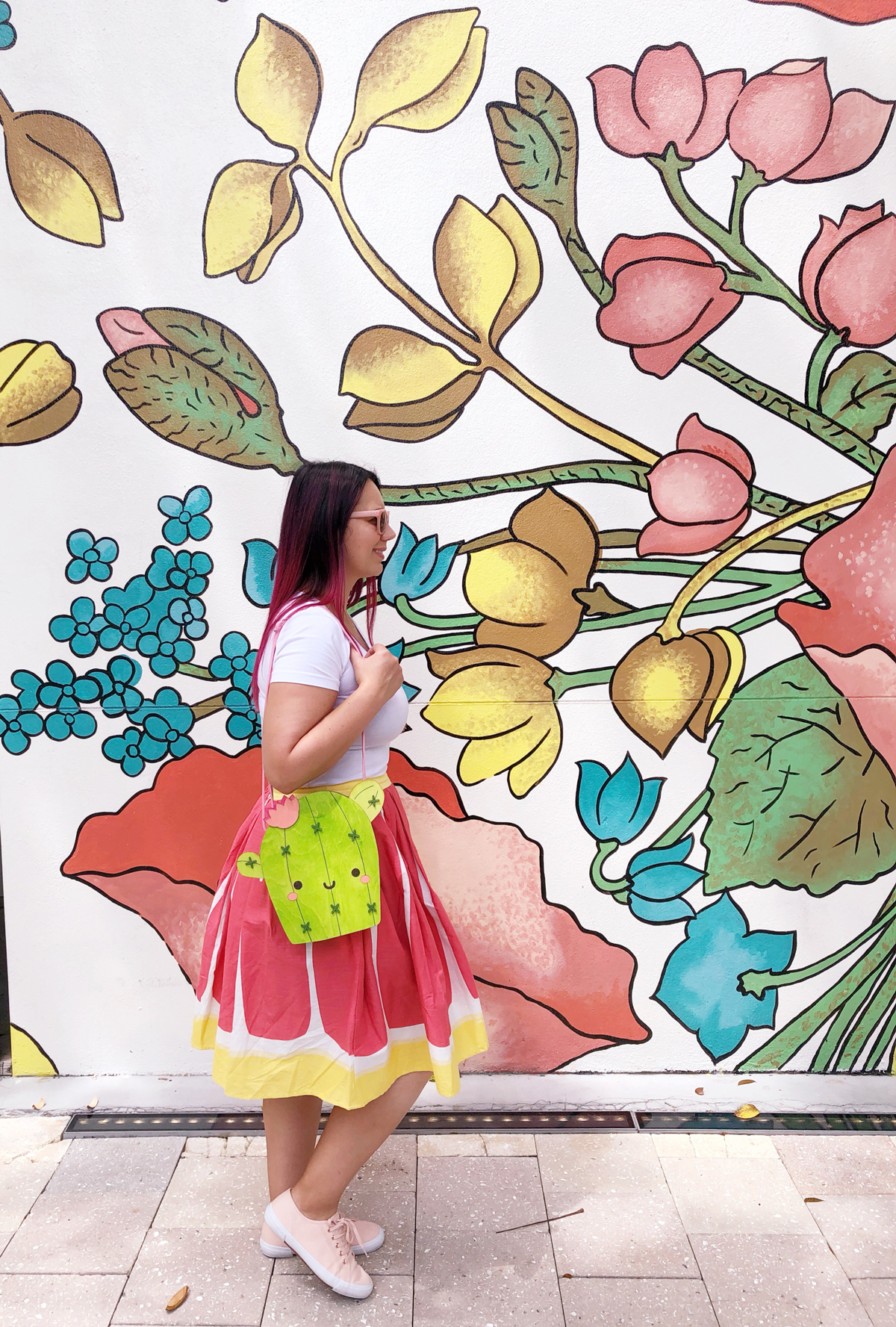 You'll find this new flower mural next to GUCCI at 139 NE 41st St, Miami, FL 33137.
Tag us on Instagram @coralgableslove, so we can follow your adventures!