Working from home makes days blend into one another. Differentiate weekdays from weekends by enjoying cocktails at home on Saturdays and Sundays. If you don't have mixology skills, like me, you'll want to read this list of Miami restaurants offering cocktails to go. Just place your order, drive home, serve, and enjoy.
1. Coyo Taco Margaritas in Coral Gables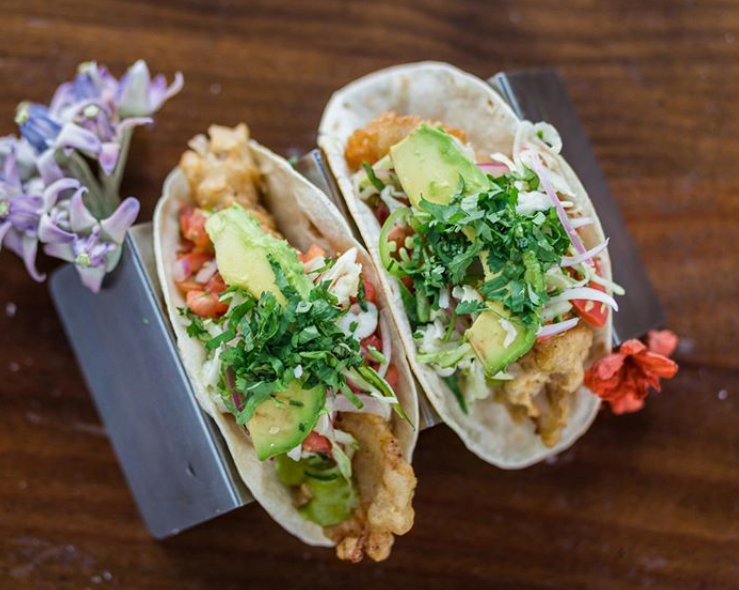 Grab a gallon of Coyo Taco margaritas made in house with fresh lime juice & Dobel tequila. I recommend pairing with Coyo's fried grouper tacos, but you really can't go wrong. Get a gallon of margaritas for $40 (or half gallon for $25) and enjoy a small happy hour in the comfort of your home. Place your margarita orders at app.upserve.com/s/coral-gables-coral-gables.
RECOMMENDED READING: Two Summer Bourbon Cocktail Recipes To Try
2. Bulla Cocktails in Coral Gables & Doral
Pair your BOO-YAH menu favorites with one of their 12 oz. Lemongrass Collins and Bougie Palmer cocktails. Now available to-go for pickup or takeout orders. Place your orders here: https://bullagastrobar.com/order-online/
RECOMMENDED READING: Try These Refreshing Summer Sippers
3. Pisco y Nazca in Doral & Kendall
Pisco y Nazca offers sangria blanca in 25 oz bottles for $25. Just call them up, place your order and pick up. They also sell the traditional Peruvian cocktail, pisco sour, in 12 oz bottle for $22.
RECOMMENDED READING: The Bar: The Oldest Bar in Miami
4. Talavera Cocina Mexicana in Coral Gables
Just because you can't dine inside at Talavera, doesn't mean you can't enjoy their Spicy Coconut Margarita. They are offering all their margaritas to-go in 16 ounce mason jars for $20-$22. Pick from their refreshing flavors: Hibiscus, Pineapple, Lychee, Spicy Coconut, and the classic Talavera Margarita made with Jimador tequila. They're also available for outdoor dining, takeout (with delivery to your car), and delivery via @Ubereats. Order online at stayhomebytalavera.com or call for pickup at (786) 746-7444.
5. Kush Coconut Grove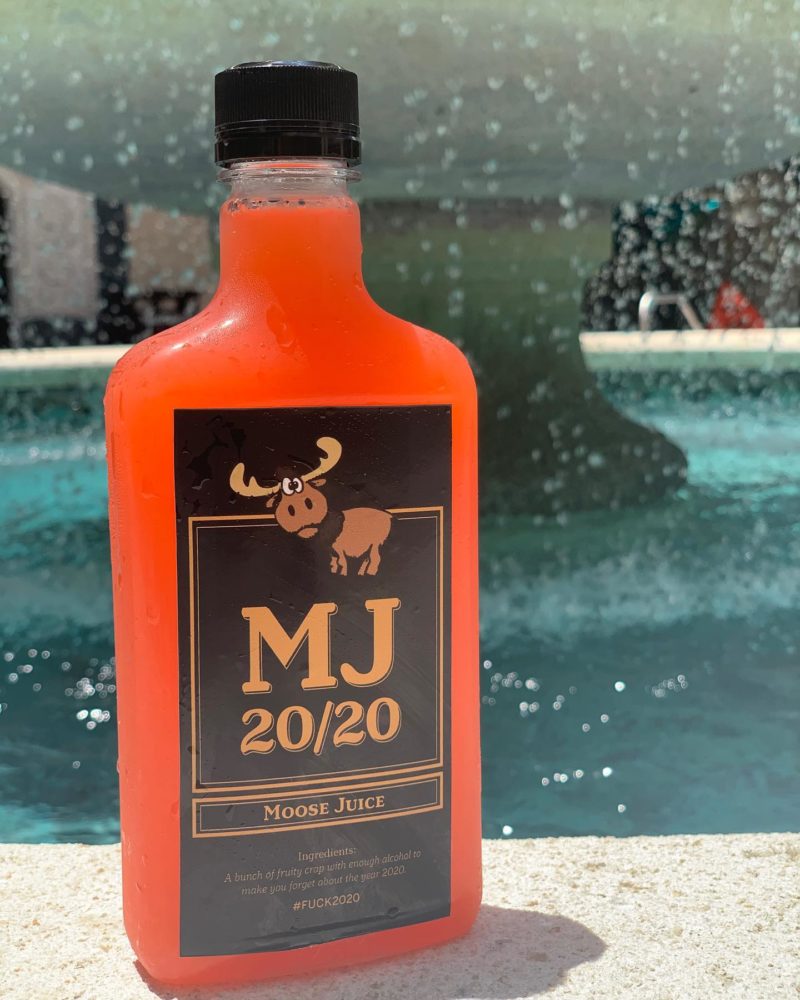 Order your Kush rum punch equivalent: Moose Juice. A bottle of this fruity cocktail runs $20.
If you are interested in sitting outside for their Happy Hour. Kush Coconut Grove is offering $5 cocktails Monday-Friday from 5pm through 7pm. You'll be able to order their 120K cocktail with a tiny replica of the infamous 2019 Art Basel Banana clipped to the side of your drink. This piña colada banana daiquari is made with rum, Giffards Banane Du Brasil, Coco Lopez and pineapple.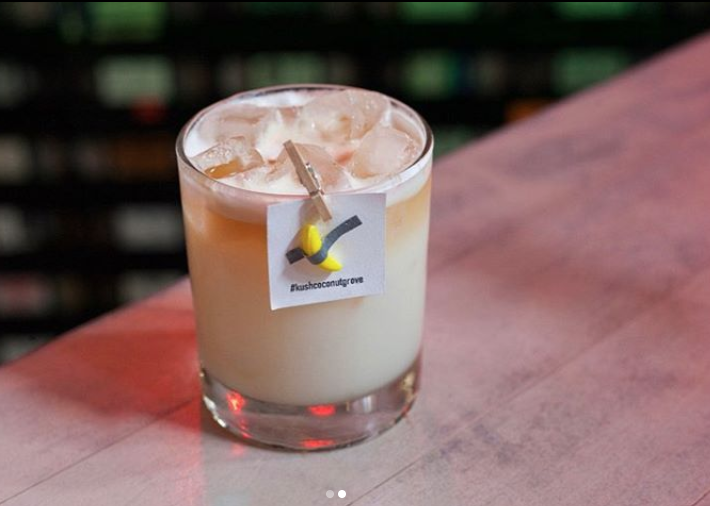 6. Finka Cocktail Mixers in Kendall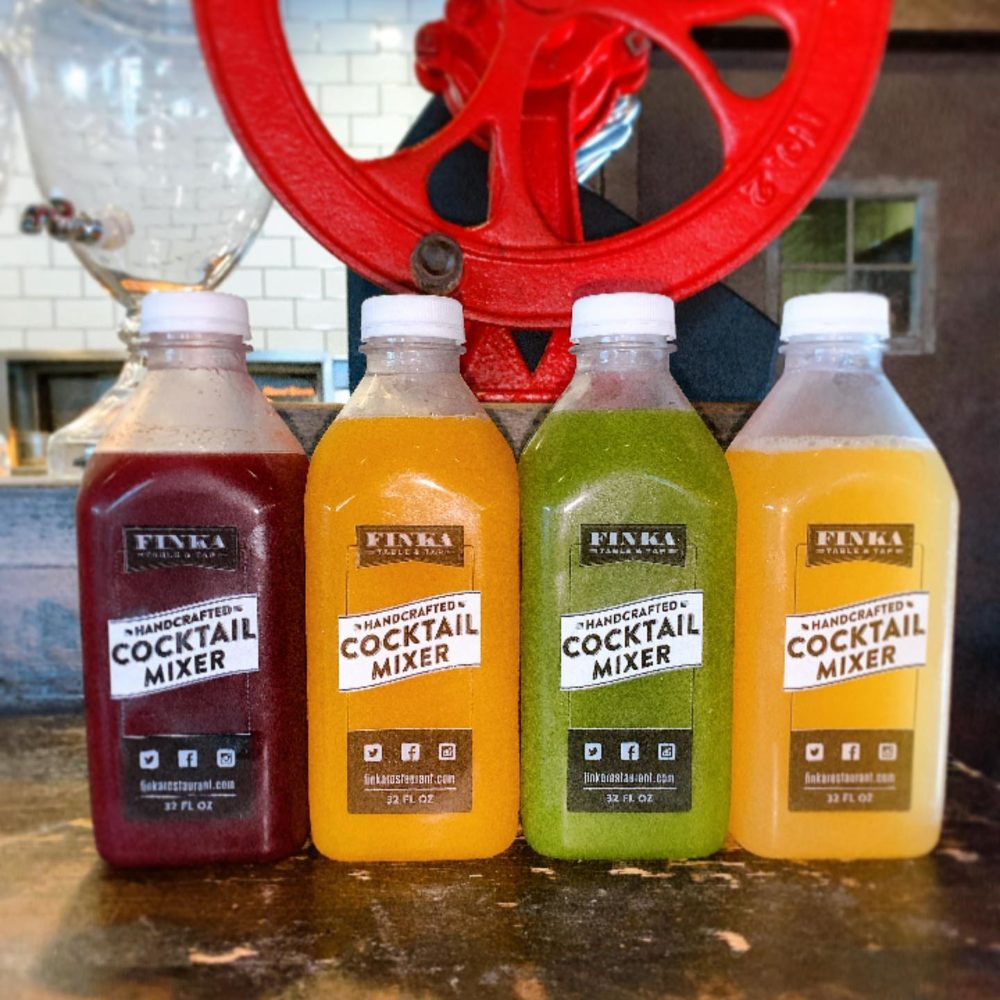 Okay, Finka Table & Tap doesn't offer cocktails to go, but they offer handcrafted cocktail mixers. Just add your favorite spirit at home and you have a refreshing cocktail. Their $25 cocktail mixers are packaged in quart bottles and yield 14-16 cocktails. Pick from their flavors: Hit Me Baby One More Thyme (pineapple, lemon, grapefruit syrup and thyme), Saged by the Bell (spicy hibiscus and lime Mocktail), and Spicy Passion Fruit Margarita.
What spirit should you add to these mocktails?
Hit Me Baby One More Thyme – vodka, gin or rum
Spicy Passion Fruit Tequila – gin or vodka
Saged By The Bell – tequila
Place your takeout or delivery orders for their cocktail mixes and add the spirit at home. Order online at finkarestaurant.com/order-online or call (305) 227-8818 for pickup.