I am excited to work with our sponsor, Coopers' Craft, to share these recipes with you!
Last week, I attended a South Florida Bloggers Happy Hour at the Deck Bar in Wynwood. We were celebrating the launch of the new Coopers' Craft expression, Barrel Reserve. The latest expression is a bolder and more robust 100 proof spirit compared to the original Coopers' Craft – a gentle and light bourbon.
We enjoyed a few refreshing bourbon cocktails and they were delicious. I am sharing two of the cocktail recipes with you below in case you're planning a get together and want to show off with a new tasty cocktail.
RECOMMENDED READING: Try These Refreshing Summer Sippers
Bourbon Coconut Punch Recipe
1.5 Coopers 100 proof
.25 simple syrup
1tsp vanilla extract
1oz unsweetened coconut milk
Add ice and shake well
Strain over fresh ice in 10oz short cocktail glass
Garnish: sprinkle cinnamon & Nutmeg
RECOMMENDED READING: 6 Places To Order Ready-Made-Cocktails Around Miami
Coopers Berry Lemonade Recipe
1.5 Coopers Craft Bourbon
3 muddled fresh raspberries
3 muddled fresh blackberries
.50 simple syrup
.50 fresh lemon juice
add ice and shake well
pour all ingredients into 12oz collins glass
top with club soda
Garnish: bamboo skewer raspberry & blackberry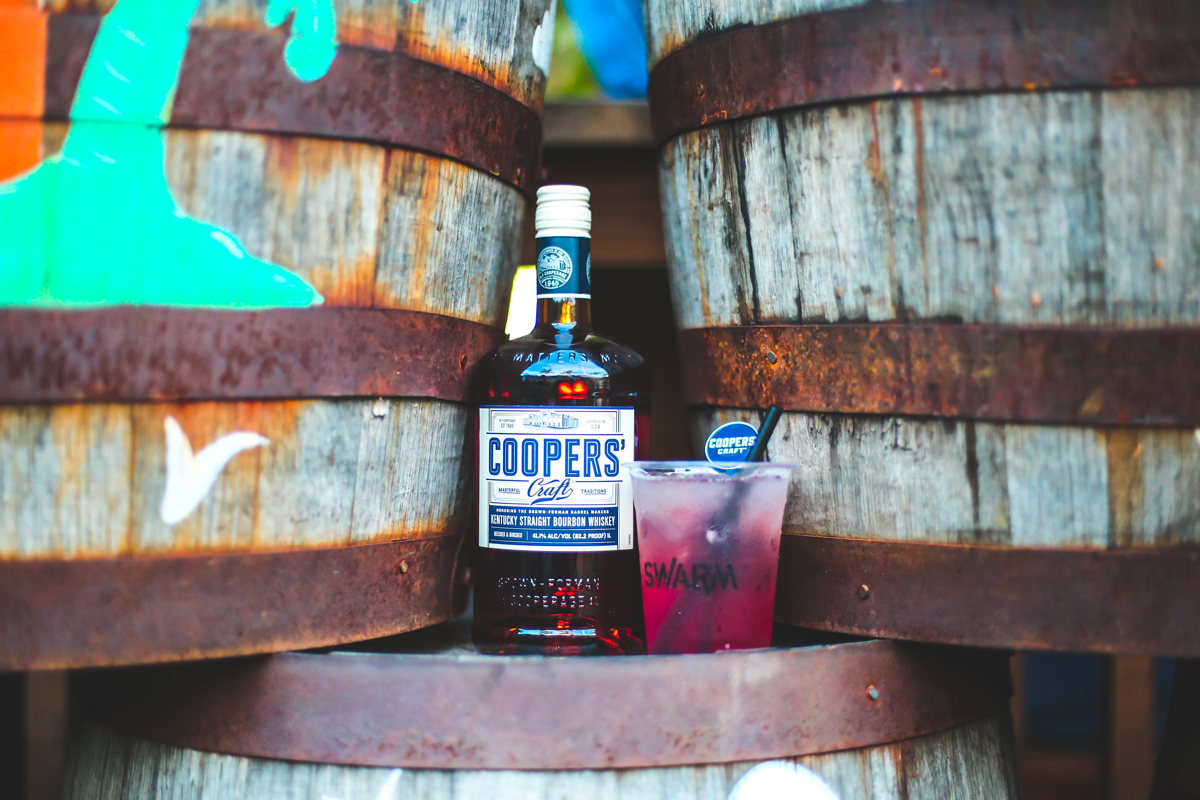 I also got to try a bourbon lemonade slushie during the event. It was my favorite drink of the evening because I love anything that is both sweet and sour. Alas, I was not able to get my hands on that recipe, but we can enjoy looking at it.