I got to sit down, taste paletas, and talk to Gilbert Arismendi – owner of a brand new and tasty popscile concept, Morelia Gourmet Paletas. You can try them this Friday too! Morelia Paletas will be giving everyone FREE artisanal popsicles during their grand opening – Friday, October 14, 2016. Stop by from noon to midnight to try these frozen tasty treats.
The first thing that caught my eye upon walking into the cozy popsicle shop was Morelia, the adorable sugar skull logo. The top shelf of the shop is stocked with custom coolers featuring Morelia. The shop is bright with orange walls and giant photos of paletas on the walls. There are three wooden tables to sit and enjoy your paletas with your friends and family.
As soon as you enter the cozy popsicle shop you are greeted by the friendly employees and your eyes are drawn to the beautiful paleta display housing all the yummy cool treats. They are as colorful as they are delicious. Just reading the flavors makes your mouth water.
Morelia Paletas Flavors
Each paleta is made with fresh and natural ingredients. They offer a variety of 16 decadent flavors making it really hard to pick just one. Morelia Paletas offer many fruit and water based options for vegan and dairy free diet customers. For those of us who love creamy desserts they have an amazing selection of popsicles filled with condensed milk, Nutella, and chantilly cream.
Available flavors include: coconut, kiwi, lime, mango, passion fruit, strawberry, strawberry cheesecake, chocolate, cookies & cream, pistachio, yogurt & berries, banana filled with Nutella, beets & strawberry filled with carrot mousse, cappuccino filled with chantilly cream, passion fruit filled condensed milk, strawberry filled with condensed milk.
Plus, you can customize every paleta with white chocolate or milk chocolate dipping sauce and six different toppings.
The Chef Behind New Popsicle Flavors
Paleta Chef, Michelle Valbuena, is always working on new recipes. I'm excited to try new flavors because every single paleta I've had so far has been amazing. Michelle is a graduate from the Robert Morgan Technical College. Even before formalizing her culinary arts education, she was an accomplished baker and entrepreneur that quickly outgrew the family and friends circle and started getting orders from catering companies and private clients that had tasted her delicious creations.
Always trying to find new challenges she joined us as soon as our kitchen in Coral Gables was ready, and her experience and creativity immediately made our paletas special. She helped us find the perfect balance that our paletas require using fresh, natural ingredients sourced locally, and gave them that incredible look that always showcases the quality ingredients and love that goes into each one of them. – Gilbert Arismendi
Recommended Paleta Flavors
I tried the lime popsicle with an actual slice of lime frozen inside the popsicle. The popsicle was gorgeous and delicious! Each bite was refreshing, sweet, and perfectly balanced with the tartness of the citrusy lime.
I also tried the passion fruit with condensed milk paleta. I have always loved passion fruit desserts because the combination of sweet and sour might be one of my favorite contrasts. This fruity popsicle does not disappoint. If you are a condensed milk lover it's a must for you.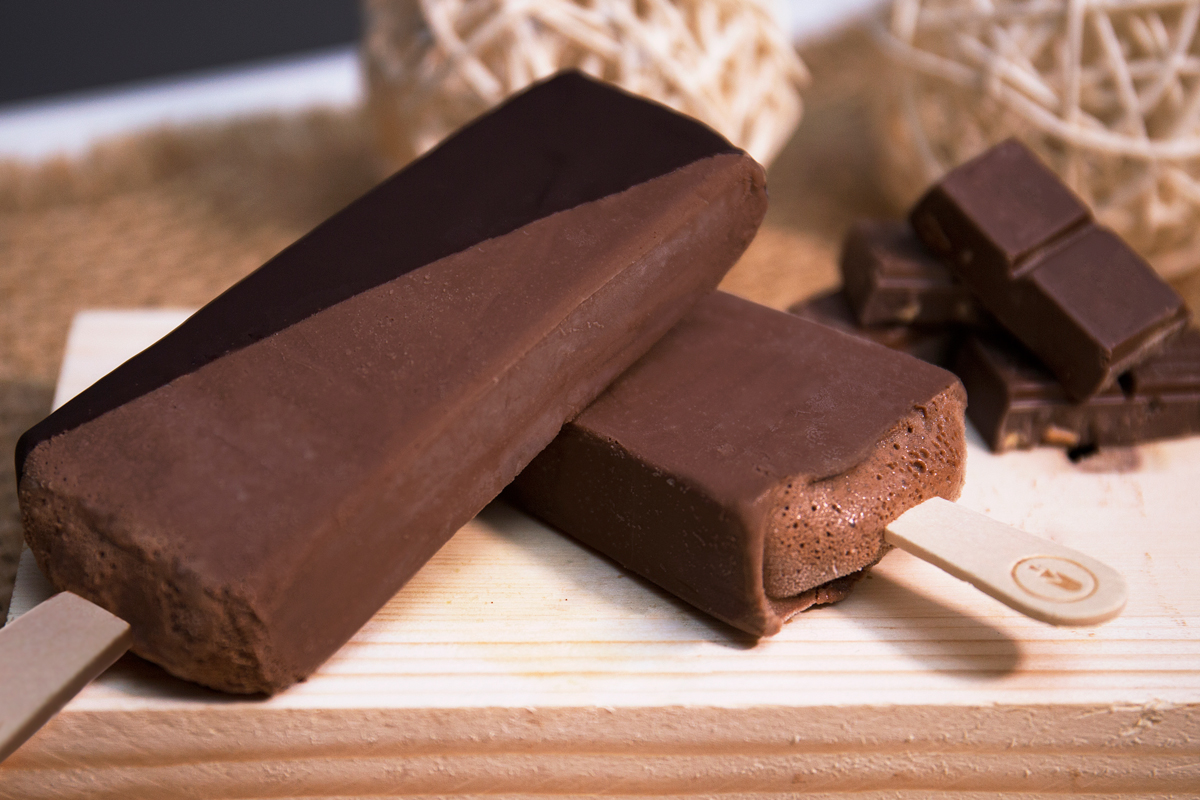 Gilbert's favorite paleta is a classic, the chocolate paleta, "The chocolate paleta tastes amazing. It's creamy like gelato, even though its frozen in a different process."
Artisanal Popsicle Catering
Make your event unforgettable by offering Morelia Gourmet Paletas for dessert. They have catering for all party sizes starting with the smallest option – the adorable Morelia cooler. Morelia paletas catering also offers a traditional push cart of paletas for events and even an outdoor kiosk that looks like a dome for large events.
If you are interested in Morelia Paletas catering make sure to place your order at least one day in advance. They make your popsicle party to order fresh by hand.
Morelia Paletas Food Truck Coming Soon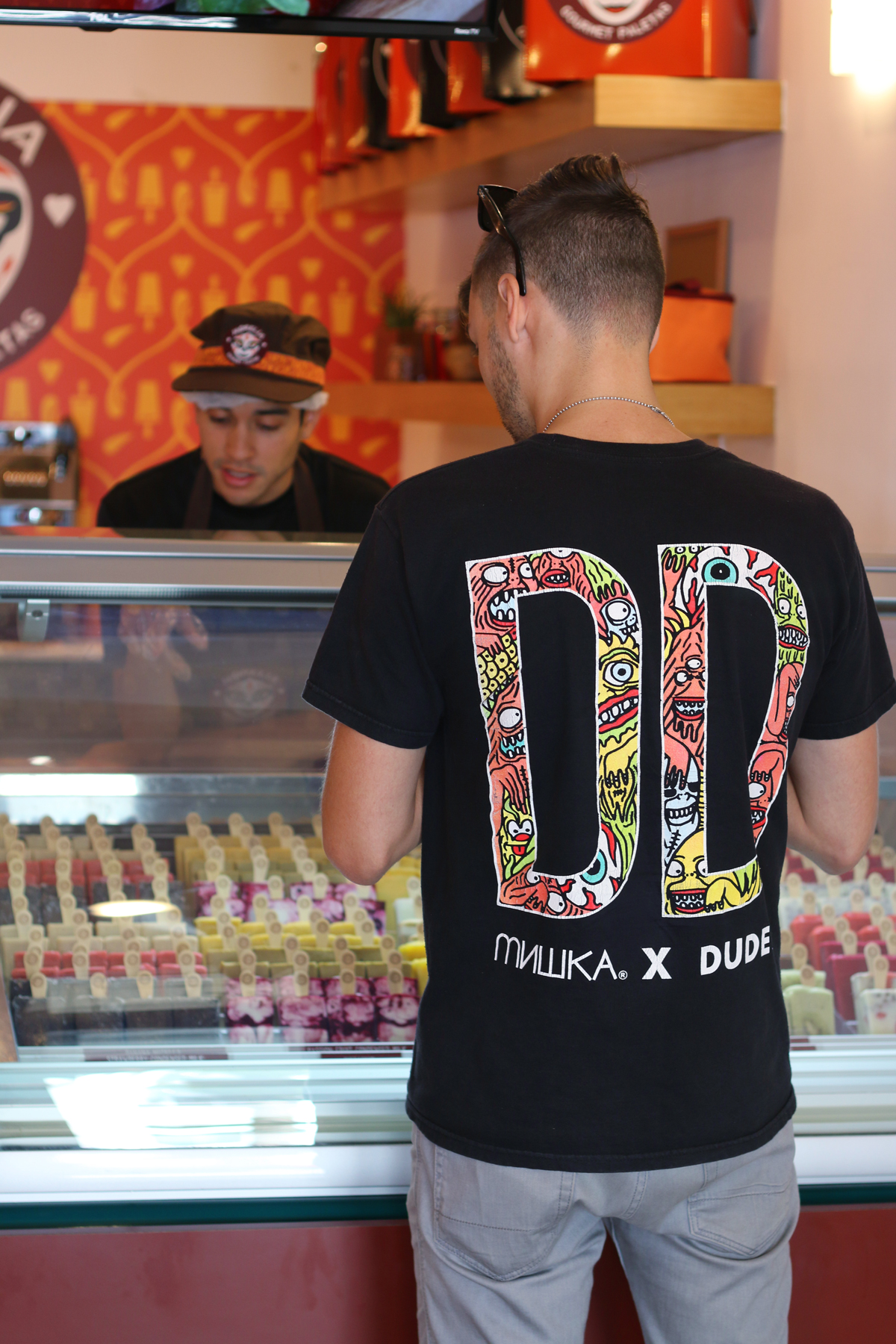 Morelia Gourmet Paletas are ready to take over the road. They have an artisinal popsicle food truck in the works. So keep an eye out for frozen delicious sightings of their adorable Morelia logo.
In the meantime, Morelia Paletas are available for delivery through Delivery Dudes. If you are feeling a sweet craving b5 don't have time to sneak out of the office, place your order via Delivery Dudes are they'll bring the delicious popsicles to your desk.
So stop by and have the most delicious popsicle you've ever had (and tell them Coral Gables Love sent you!). Morelia Gourmet Paletas is located at 76 Miracle Mile, Coral Gables. They are open every day from noon to 11pm.