The Dutch at W South Beach is halfway through their annual July Summer BBQ Series. With two more weeks remaining in their fifth year of brining you mouthwatering BBQ, there is still time to experience a festive weekly gathering in the restaurant's casual backyard patio.
Every Wednesday this month, Chef de Cuisine Adonay Tafur has teamed up with guest chefs to prepare a family-style feast. At the kick-off to the summertime series, the team at The Dutch prepared Brazilian meats alongside Mike Pirolo of Macchialina. Surrounded with lush greens and a buffet style BBQ, this getaway was the perfect break to the midweek hustle.
The stations are also set up so that guests can freely walk from one to the other. And between the carving board and the desserts table, I was finding new and creative ways to balance both plates. There were some surprising options to balance the meal. One station included a variety of (edible) greens such as romaine lettuce, and not greens like the cherry tomatoes and shredded carrots.
Making my way towards the scent of Brazilian Churascarria, I was prepared to try a bit of everything. And with a buffet line where you can go back anytime you want, this is a judge-free zone. Going down the list, we tried the Portuguese pork sausage. These were bite-sized sausages so you could definitely pile three or four on your plate. Then from the carving station, I had the roasted top sirloin.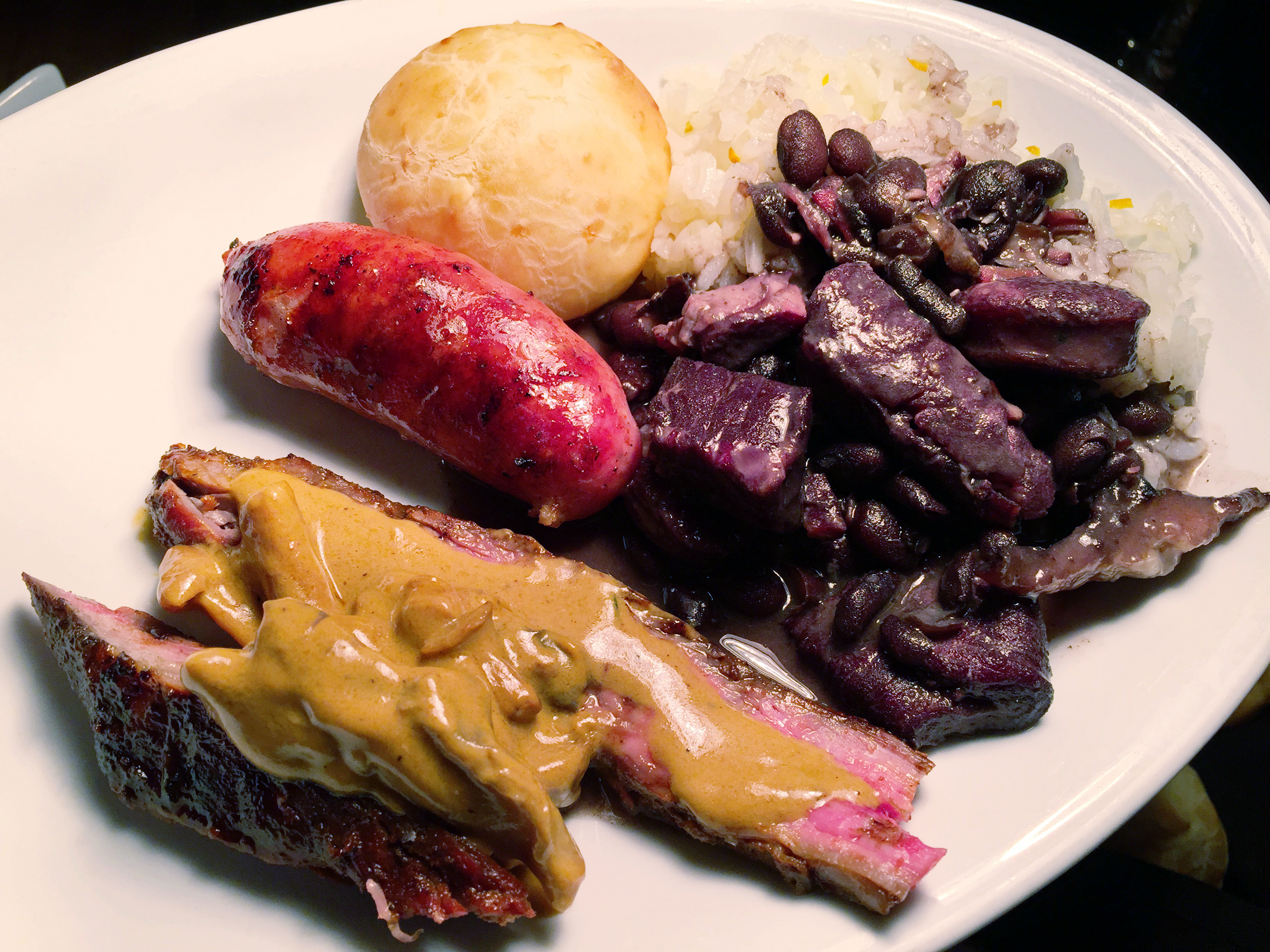 There was more to be tried, so we gladly obliged. The stroganoff was also cooked to perfection with a creamier mushroom sauce than what is typically served. Some of the sauce blended in with the coconut rice (again, nothing wrong with that). And while that was excellent, everyone at the table was raving about the coconut rice and feijoada—traditional black bean soup.
Right next to the rice and beans was a plate with these small cheese puffs. The small puffy bites fall somewhere between pandebono (Colombian bread made of corn flour) and a steamed bun. They were magical—and I went back for seconds. The Dutch included every detail needed to make this a successful special themed BBQ.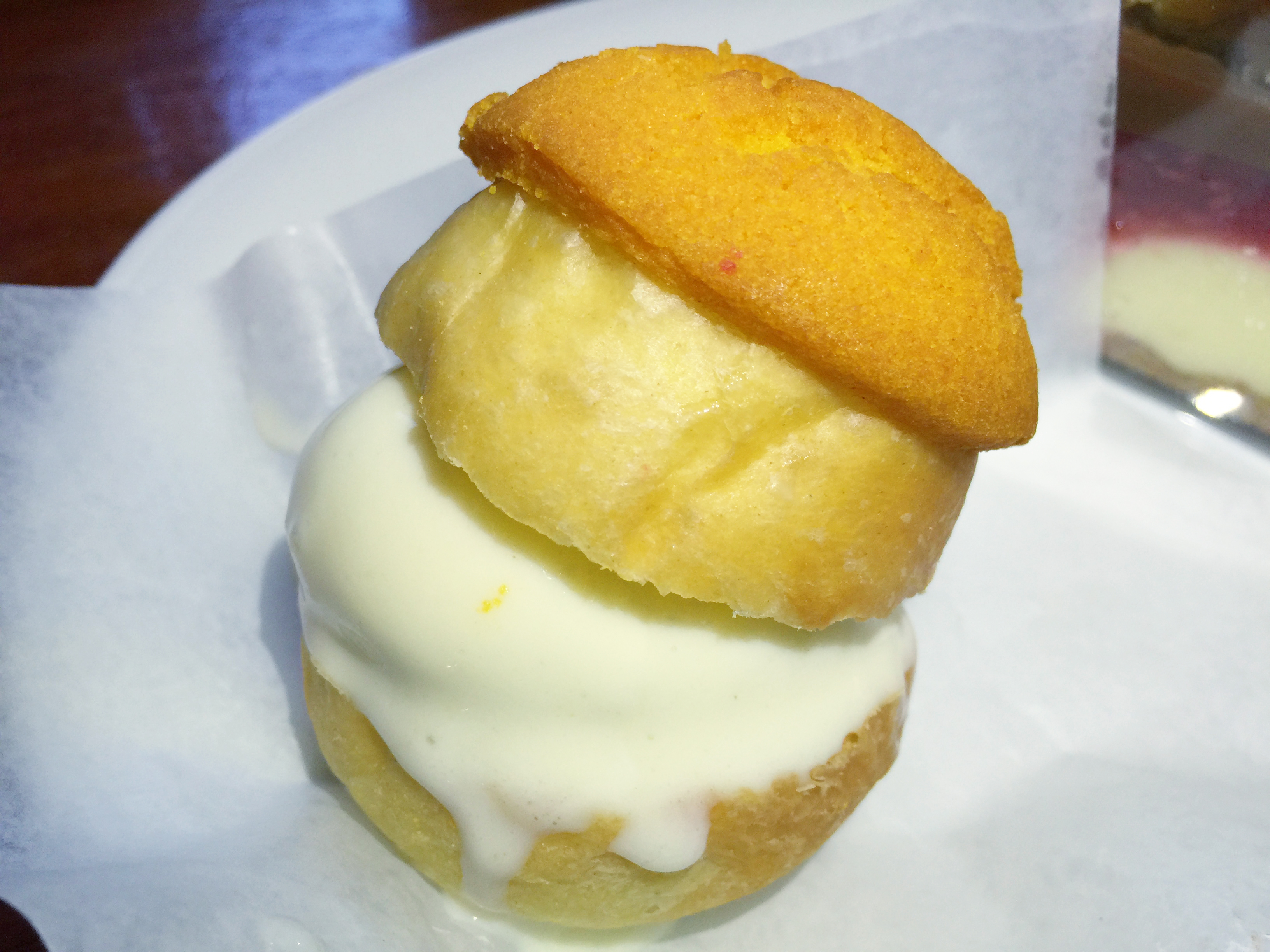 To end things on a good note—in very traditional BBQ fashion—Pastry Chef Josh Gripper created sweet summer treats for all. Because you should only expect the best from these guys, there are a variety of sweetness levels. From what appears to be a simple puff pastry, it is quickly transformed, as The Dutch team will add a coconut ice cream scoop in the middle. The raspberry parfaits were my favorite for combining smooth and crunch with tart and creamy.
The Dutch is halfway through the series, but there are plenty of good times left in store. Next on the lineup are Mediterranean Grill with guest chef John Iatrellis of Lure Fish Bar and (what seems like will be an epic finale) Pig Roast Extravaganza with chefs John Gallo & Rene Reyes of Pinch Kitchen and Steve Santana of Taquiza.
The Dutch is located inside the W South Beach on 2201 Collins Avenue in Miami Beach. Tickets to the weekly BBQ series are $40 per person, excluding tax and service charges.