Hannah Gadsby: Nanette – Australian comic Hannah Gadsby reshapes standard stand-up by pairing punchlines with personal revelations on gender, sexuality and childhood turmoil. Have your tissues ready. This earnest special will make you cry.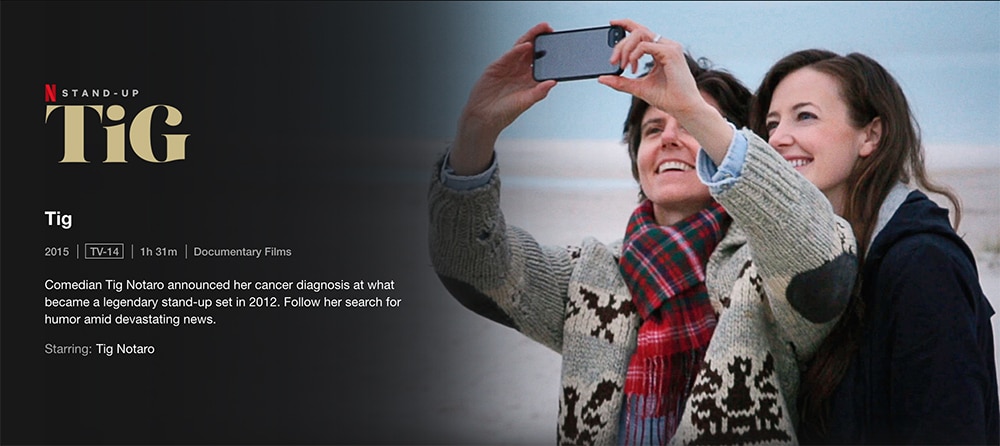 Tig – Comedian Tig Notaro announced her cancer diagnosis at what became a legendary stand-up set in 2012. Follow her search for humor amid devastating news. Tig is one of my favorite comedians. If you enjoy her special, check out her series One Mississippi on Amazon.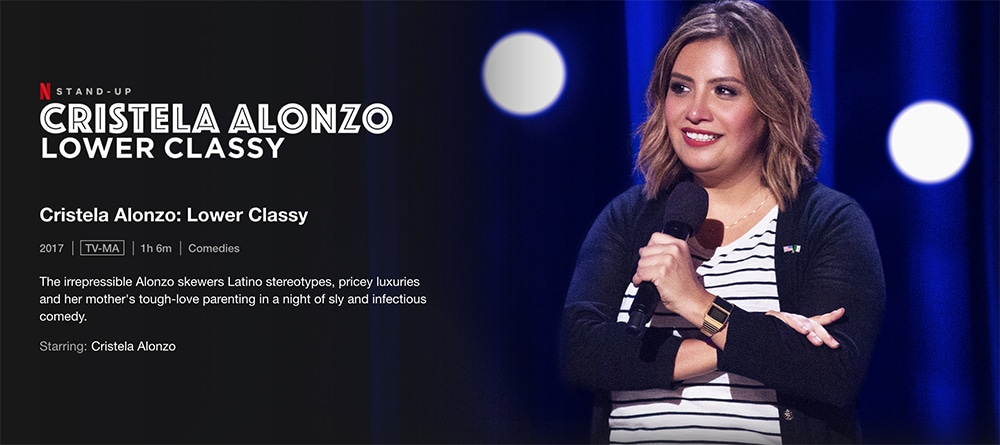 Cristela Alonzo: Lower Classy – The irrepressible Alonzo skewers Latino stereotypes, pricey luxuries and her mother's tough-love parenting in a night of sly and infectious comedy.
Michelle Buteau: Buteaupia – Scene-stealing queen Michelle Buteau dazzles with real talk on relationships, parenthood, cultural differences and the government workers who adore her. Loved watching Michelle play the sassy friend/assistant in the romantic comedy Always Be My Maybe with Ali Wong. Can't wait for her future projects.
Gina Yashere: Skinny B*tch – Standup comedian and "Daily Show" correspondent Gina Yashere delivers a sharp set of wry observations on the environment, money and more. Gina does not hold back when she describes the details of her weight loss and you will laugh out loud as she shares her experience.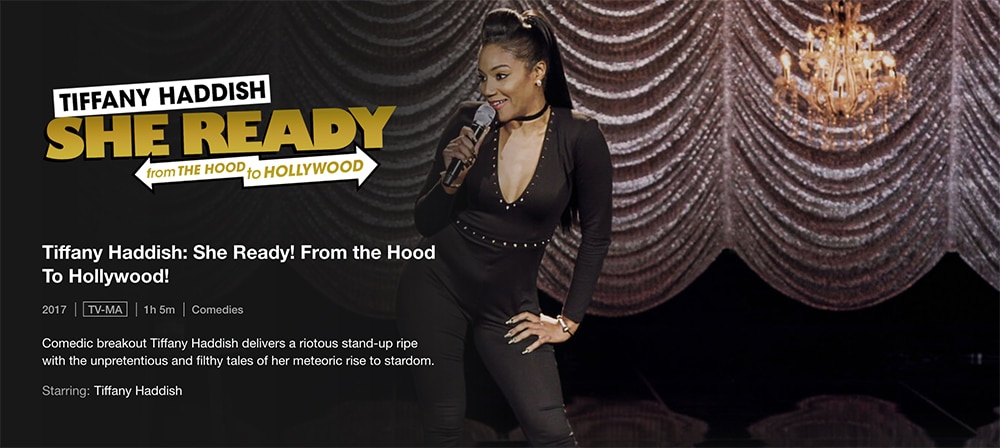 Tiffany Haddish: She Ready! From the Hood To Hollywood! – Tiffany Haddish delivers a riotous stand-up ripe with the unpretentious and filthy tales of her meteoric rise to stardom during her 2017 break-out comedy special. You'll also enjoy her latest special Black Mitzvah.
Tiffany Haddish Presents: They Ready: Season 1: "Tracey Ashley" – The first comedian of six hand-picked by Tiffany Haddish to showcase their raw humor. Combining sass with class, Tracey Ashley tackles food fantasies, inappropriate relatives and interracial marriages.
Katherine Ryan: Glitter Room – Fresh from a tour, comedian Katherine Ryan shares shrewd observations about school bullies, revenge bodies and raising a very fancy child.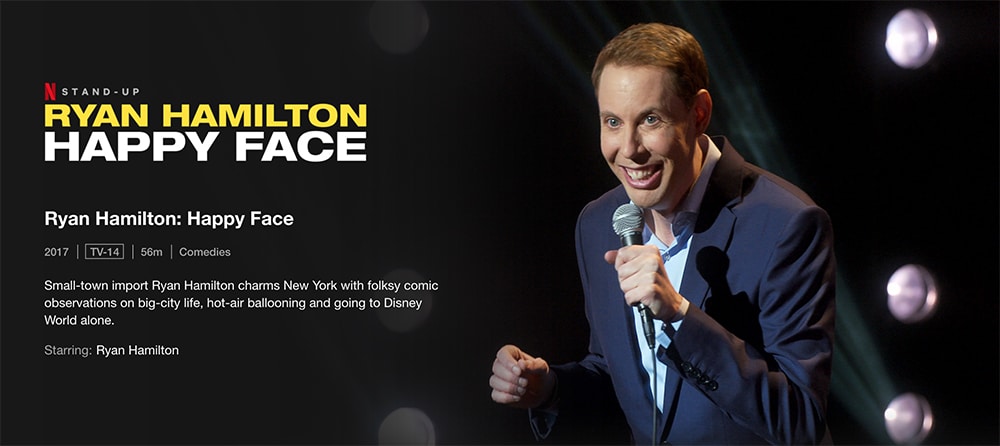 Ryan Hamilton: Happy Face – Small-town import Ryan Hamilton charms New York with folksy comic observations on big-city life, hot-air ballooning and going to Disney World alone.
James Acaster: Repertoire – Offbeat comic James Acaster covers the strange, the mundane and everything in between in this collection of four wide-ranging stand-up specials.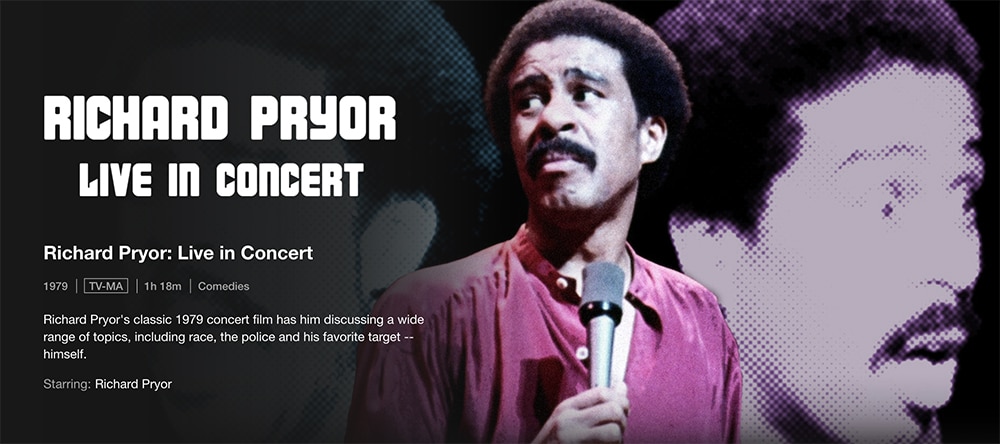 Richard Pryor: Live in Concert – Richard Pryor's classic 1979 concert film has him discussing a wide range of topics, including race, the police and his favorite target — himself.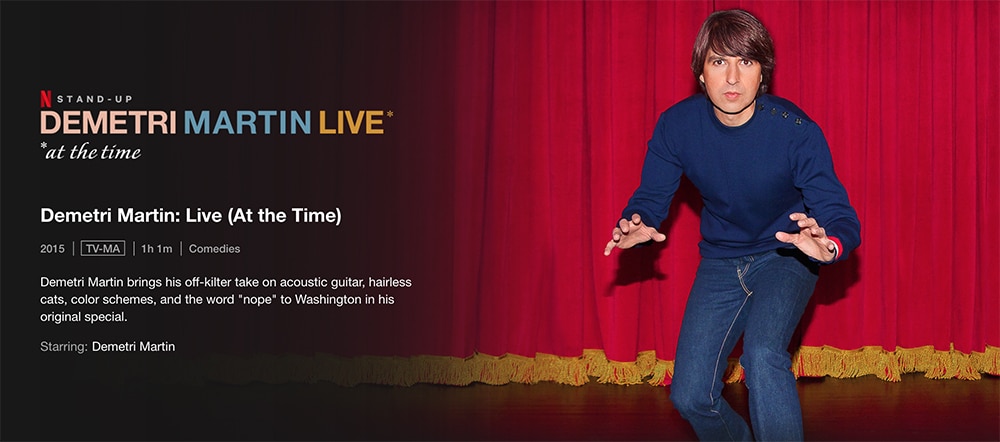 Demetri Martin: Live (At the Time) – Demetri Martin brings his off-kilter take on acoustic guitar, hairless cats, color schemes, and the word "nope" to Washington in his original special.
Lynne Koplitz: Hormonal Beast – Unabashed comedian Lynne Koplitz offers a woman's take on being crazy, the benefits of childlessness and the three things all men really want.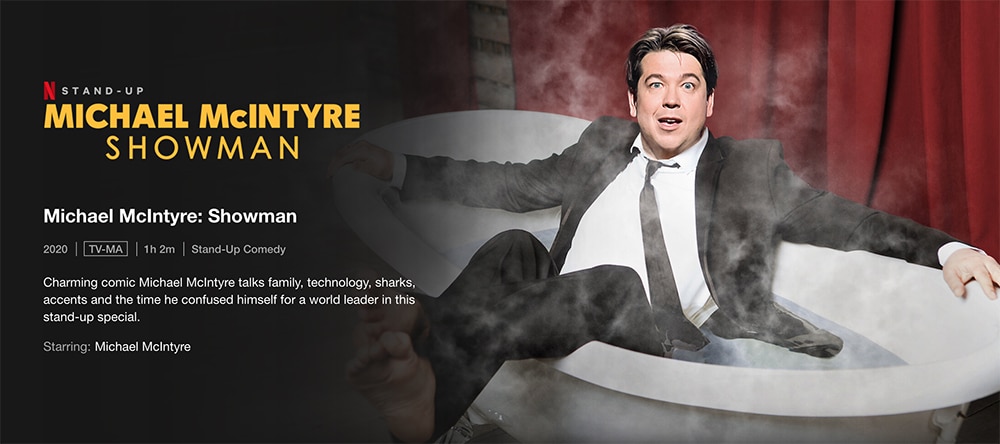 Michael McIntyre: Showman – Charming comic Michael McIntyre talks family, technology, sharks, accents and the time he confused himself for a world leader in this stand-up special.
If you liked the stand up special recommendations above, you'll also enjoy these:
Do you have stand up specials you recommend we add to our watch list? Let me know in the comments!