While we are confined to our home during the COVID-19 Stay at Home emergency orders from Miami-Dade and Coral Gables, we start to run out of ideas to distract ourselves (other than visiting the refrigerator and the pantry). I asked Miami Mom Blogger and artist, Amaranta from Mamita Sin Culpa, to share some activities she's been doing to entertain her 9-year-old twins. For more activities and yummy places to eat around Miami visit her blog mamitasinculpa.com.
Inside Activities For School Aged Children
As a mom of twins boys when the I heard for the first time Shelter in Place I almost panicked.
I'm sure In the past few weeks all moms have tried to stay calm and creative with the kids at home. Suddenly all of us became full time moms and I mean, 24/7 moms. Not only did our kids stop going to school, but we should also be responsible and not go outside. It has been very hard, specially during Spring Break week, when we are used to travel or do different activities if you decide to take a Staycation.
This year, with this "new normal" we are living, I decided not to panic but to keep my family and I productive in a fun way. I tried new things with my kids and did some of our usual activities with a twist.
That's why I decided to share with you some things I have done with my kids these past few weeks and we've all enjoyed so much. Fun things that don't include any kind of screen or technology. My boys are 9 years old but I'm sure you can do these activities with younger kids.
RECOMMENDED READING: 5 Crafting Activities To Entertain Kids At Home
Play Board Games With The Kids
It's been so long that we haven't played these kind of games. When I grew up I remember loving so many board games and had so much fun with my family and friends.With this crazy life we have, always in a hurry we forget about the simple things that made us happy when we were kids.
RECOMMENDED READING: 5 Activities To Entertain Toddlers at Home
Try Science Projects & Experiments
There are so many fun projects you can find online. I tried to find a few that were simple and included fun colors. I also looked for projects that can be done with things I already had at home. In this case we used, water, plastic cups, paper towel, soap and food coloring. For science project ideas visit the Incredible Science YouTube channel.
RECOMMENDED READING: COVID-19 Updates: Coral Gables Timeline
Get Your Workout With Family Excercises
Specially with this situation we are living right now, we have to keep our minds clear and the stress levels low. And the best way to do that is sweating! Right now we have so many options and classes online that you can do a different one everyday. Just try to make a calendar and let your kids know and pick what kind of exercise they would like to do each day.
RECOMMENDED READING: Ways Of Entertaining/Distracting Yourself During COVID-19 Self-Isolation
Relax by Drawing and Coloring With The Kids
To sit down and draw has always made anybody calm. It's a great way to share some time together in silence or maybe with a soft background music. You can let them make their own drawings or start painting a coloring book. Now there are so many amazing options. One of my favorite coloring books is called The Ultimate Street Art Coloring Book made by artists and muralists around the world. You can also download Amaranta's own coloring book "The Superama Coloring Book" from her website: mamitasinculpa.com
RECOMMENDED READING: Miami: Things To Do If You're Worried About Money During COVID-19 Social Distancing
Pin For Later
Try Cooking With a Twist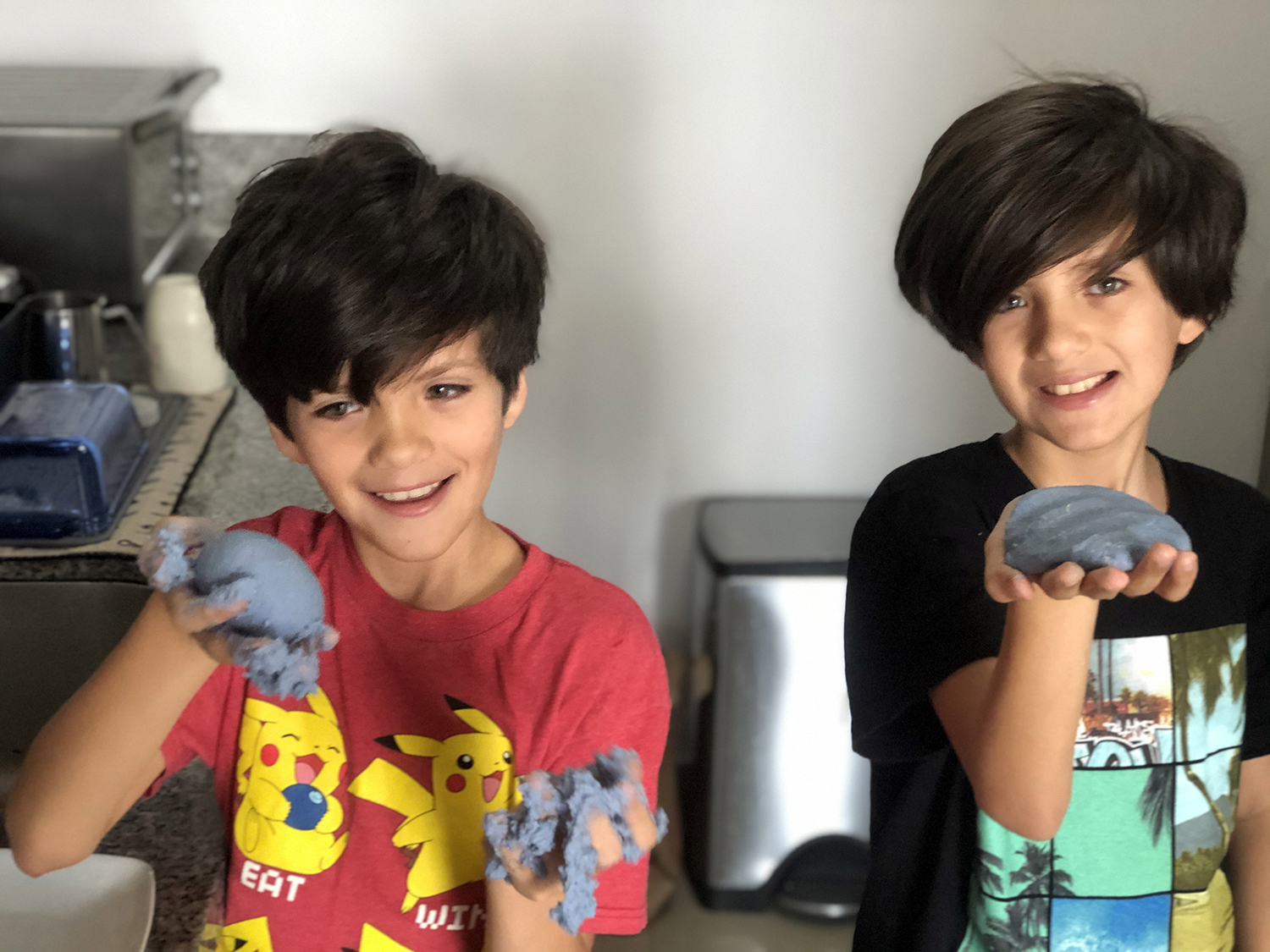 Usually we don't like our kids to come in the kitchen. But I think now is the perfect time to let those little helpers be creative with their favorite food. I am from Venezuela so every week we eat arepas. What we did this time is make arepas with different colors using healthy ingredients. The kids had so much fun and the best part is that they got to eat their creation.
The recipe we used is from Venezuelan New York based Chef https://www.instagram.com/iambananista. Check out all the fun and delicious recipes you can do with or without your kids : )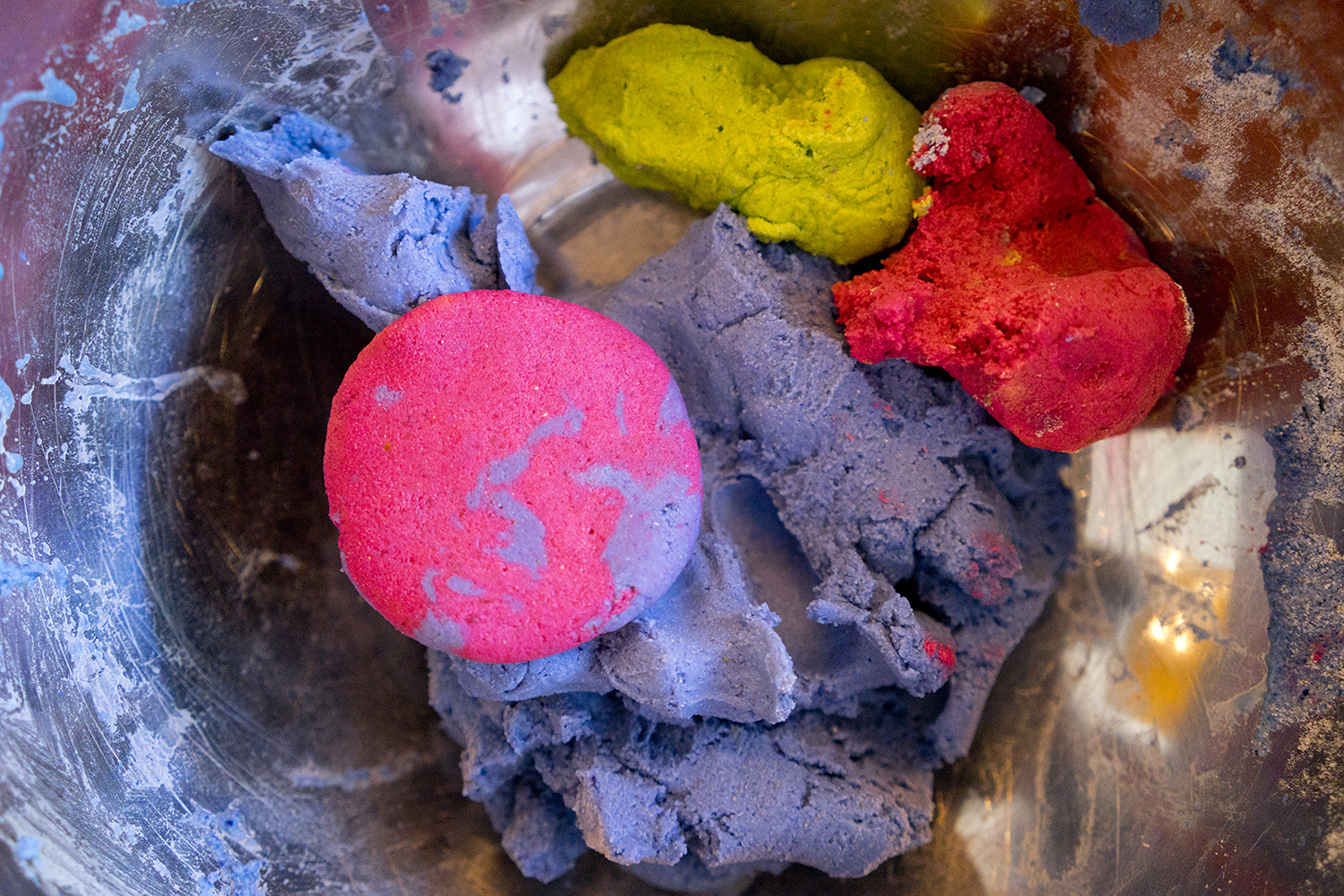 I hope you like these ideas and have fun making them. Try to make a calendar with a different activity each day, so you don't go crazy in the several weeks we have ahead of us. Take one day at a time, take pictures and have fun at home. Stay safe!