I'm excited to work with our sponsor, Jeep, to share our adventure at Matheson Hammock Park.
We started our adventure by climbing into a brand new Jeep Wrangler Rubicon. Jeep lent us a completely decked out Jeep Wrangler ready to go off-roading so we took it to the wild streets of Old Cutler Road and Matheson Hammock park. The first line of business when driving a soft top Jeep is taking the roof off to enjoy the Miami Sunny weather and wind in your hair. The new Jeep has a new system that makes it really easy to pull the roof back compared to previous models. Once we had our open top, we plugged in our phone and the Jeep automatically synced it to Apple Car Play and we had all of our maps and music ready to go.
We rolled down Le Jeune Road towards Matheson Hammock Park driving under the canopy of Banyan trees lining the road. That's something unique to Coral Gables that you can enjoy on a daily basis. It's a beautiful drive.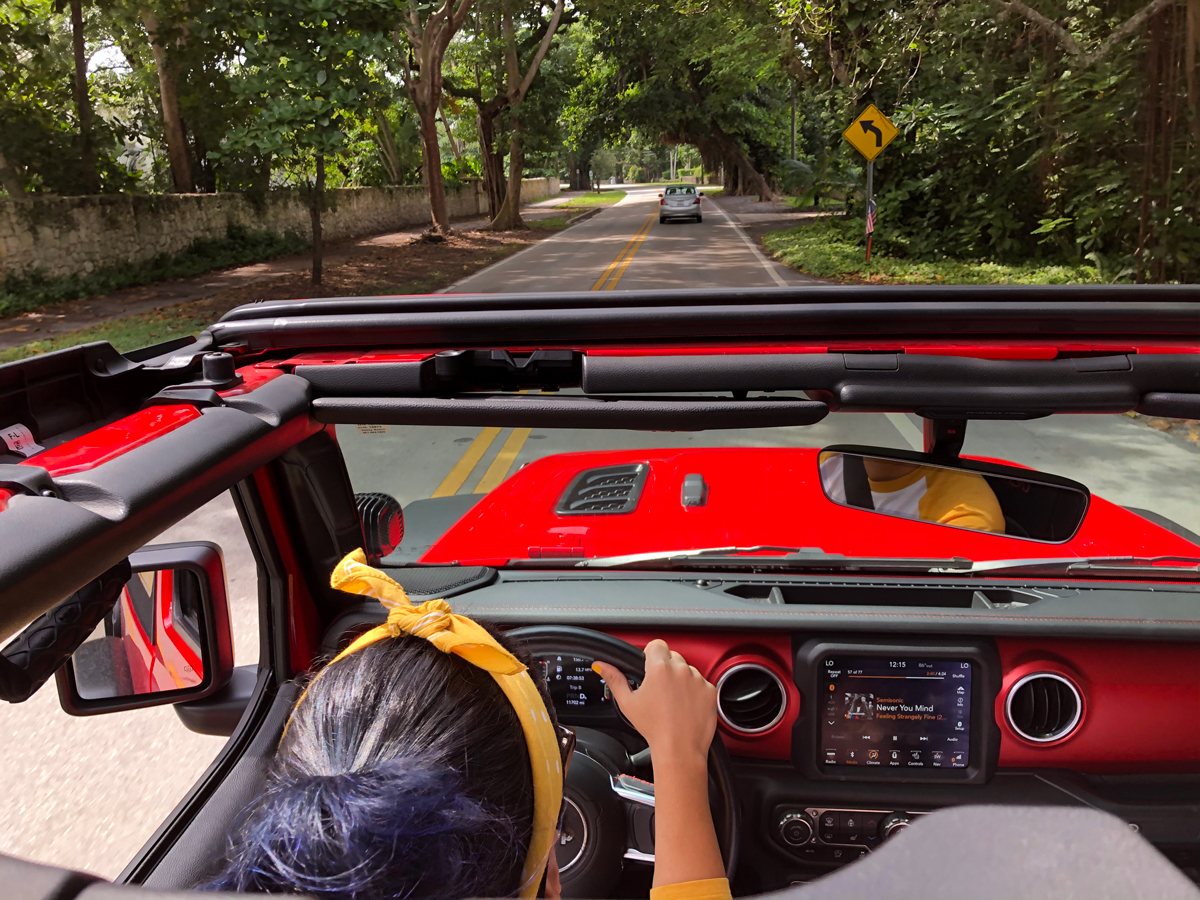 We're so lucky to have Matheson Hammock Park in Coral Gables. This park, located right on Biscayne Bay, is the next door neighbor to Fairchild Tropical Botanic Garden on Old Cutler Road. It's a great place to go explore mangrove trails and enjoy the man-made lagoon that gets filled naturally by ocean tide. This little atoll pool is the perfect place to enjoy the ocean if you're scared of sharks. The little barrier separates the small pool from Biscayne Bay giving you peace of mind as you splash around in the water.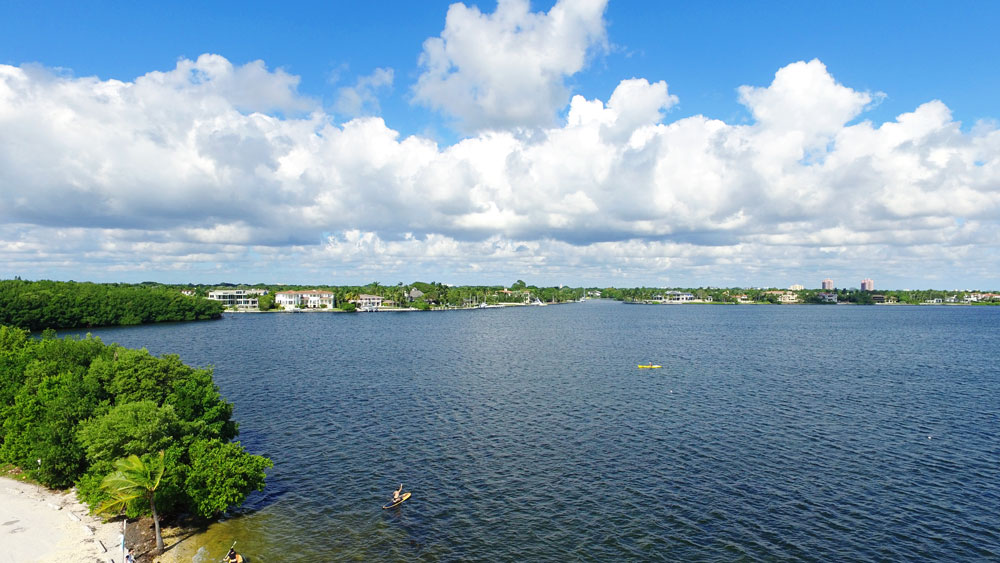 For those braver souls ready to dip into Biscayne Bay, the park offers kayaking, paddleboarding and kiteboarding rentals. It's a great place to hangout on a sunny day. It's less crowded than a regular beach, but it's the easiest access to water making it a hidden gem for locals.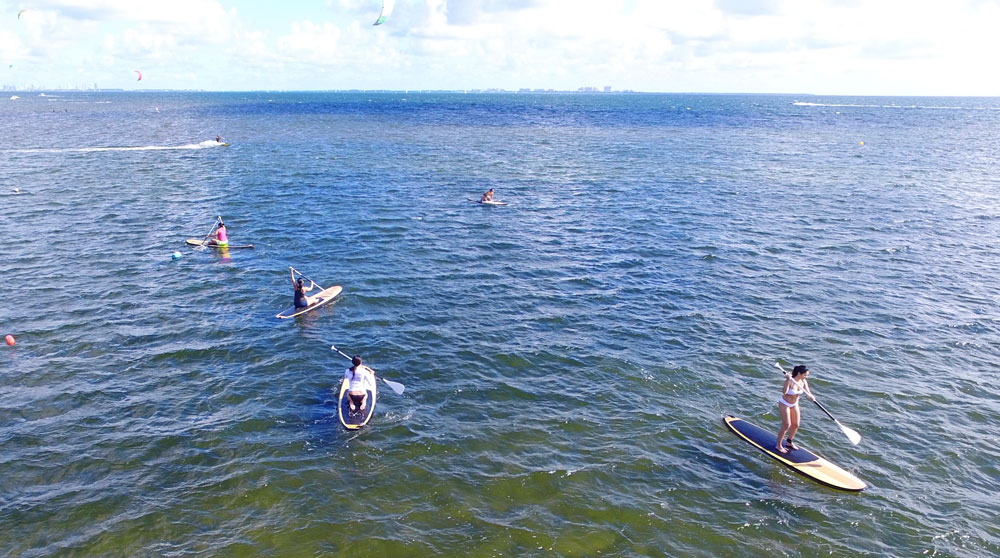 This idyllic place is getting flooded by breaking records lately. King Tide came along and flooded the park making it less than ideal for a day at the beach. The higher-than-normal-tide flooded the parking lot and the man-made ocean pool even on sunny days.
I discovered a way to have fun at this park during King Tide, we drove around the flooded areas in a Jeep Wrangler Rubicon and we had a blast! Since the tide is high you can drive right up to the rocky shore of Biscayne Bay. Giving you a great view of the downtown skyline.
The parking lot had become a lake and it was a rush driving through it. The Jeep with the 2″ lift kit and 17″ wheels cut through the water without a problem. It felt like off-roading, but it wasn't. We were actually driving through paved roads. Regular cars might have stalled in these waters, but in the Jeep and its big fat tires, it wasn't a problem at all.
Matheson Hammock Park is a famous place to take photos in Miami at sunrise. The scenic views, natural beauty, and landscape are popular for professional photos. We had fun taking photographs with the water reflections around the flooded areas.
After playing in the water, we were ready to take the Jeep back to dry land and had fun around Wynwood.