Breakfast-lovers rejoice! Spring Chicken (my favorite place for biscuits) has started offering breakfast and brunch. The menu is full of southern comfort foods and scrumptious traditional breakfast hits (a.k.a. waffles). Enjoy the fun of having brunch while avoiding the usual brunch lines and long wait times. Trust me, get out there and enjoy this "secret" before everyone hears about it and it's hard to get a table.
Spring Chicken Breakfast Menu
I've included the actual breakfast menu below so that you can take a look at your options ahead of time.

Chicken & Waffle Sandwich
Crispy chicken tender, applewood smoked bacon, griddled egg & American cheese served on a savory cheddar cheese waffle. They add bits of cheddar cheese to the waffle iron before pouring the batter to give the waffle added crunchy cheesy bits. Yes, you have to try this.
Buttermilk Waffles
Freshly made, soft, fluffy waffles served with berries, honey butter and whip cream. If you are into waffles, you will love these waffles. I know because I come from a family of waffle lovers.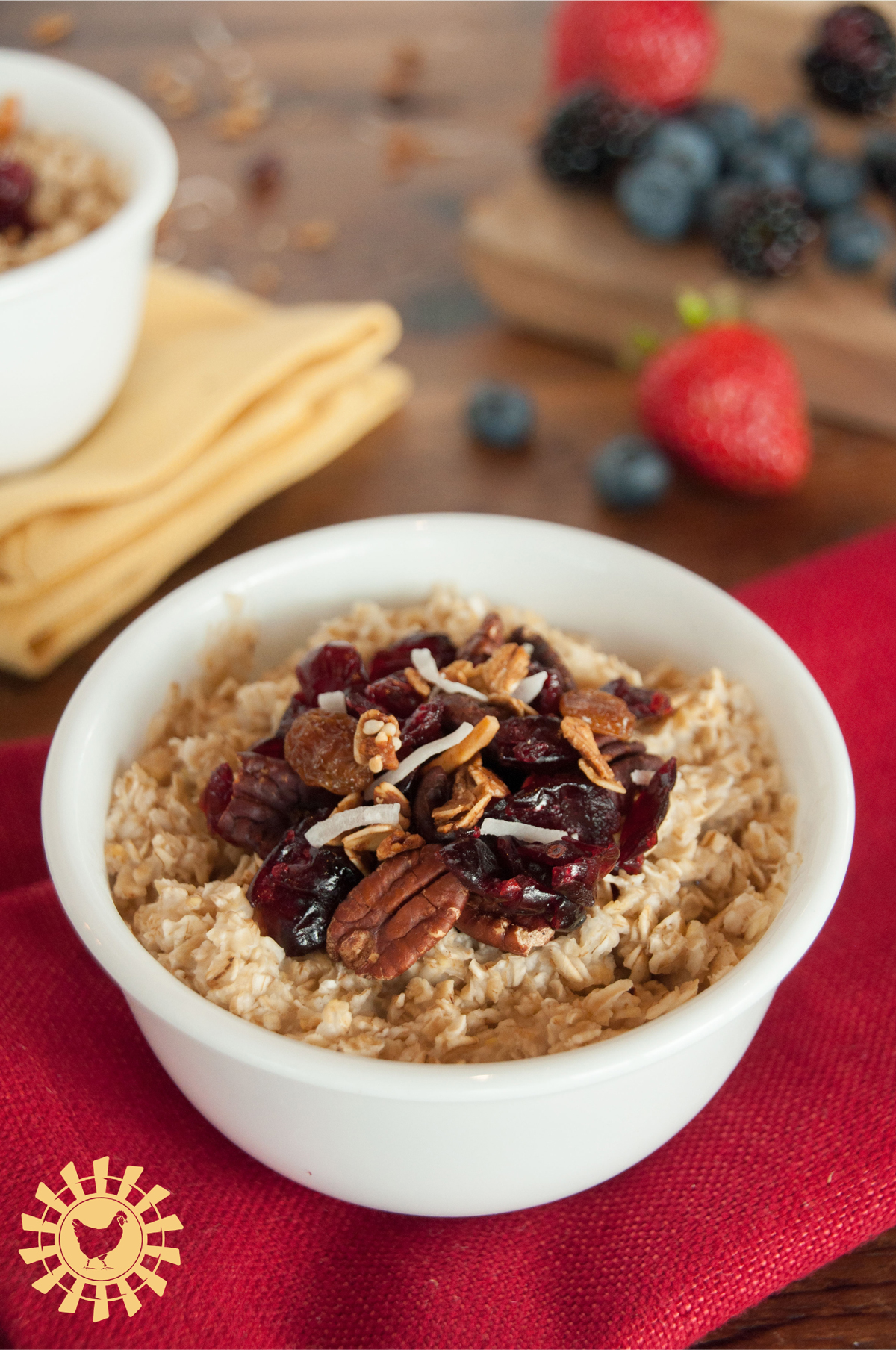 Ole' Fashioned Oatmeal
There's healthy options too! If you are keeping it healthy you can come along too.
Chicken Bacon Glazed Donut
Who says you can't enjoy a donut for breakfast? This donut is topped with dulce de leche & crumbled applewood smoked bacon.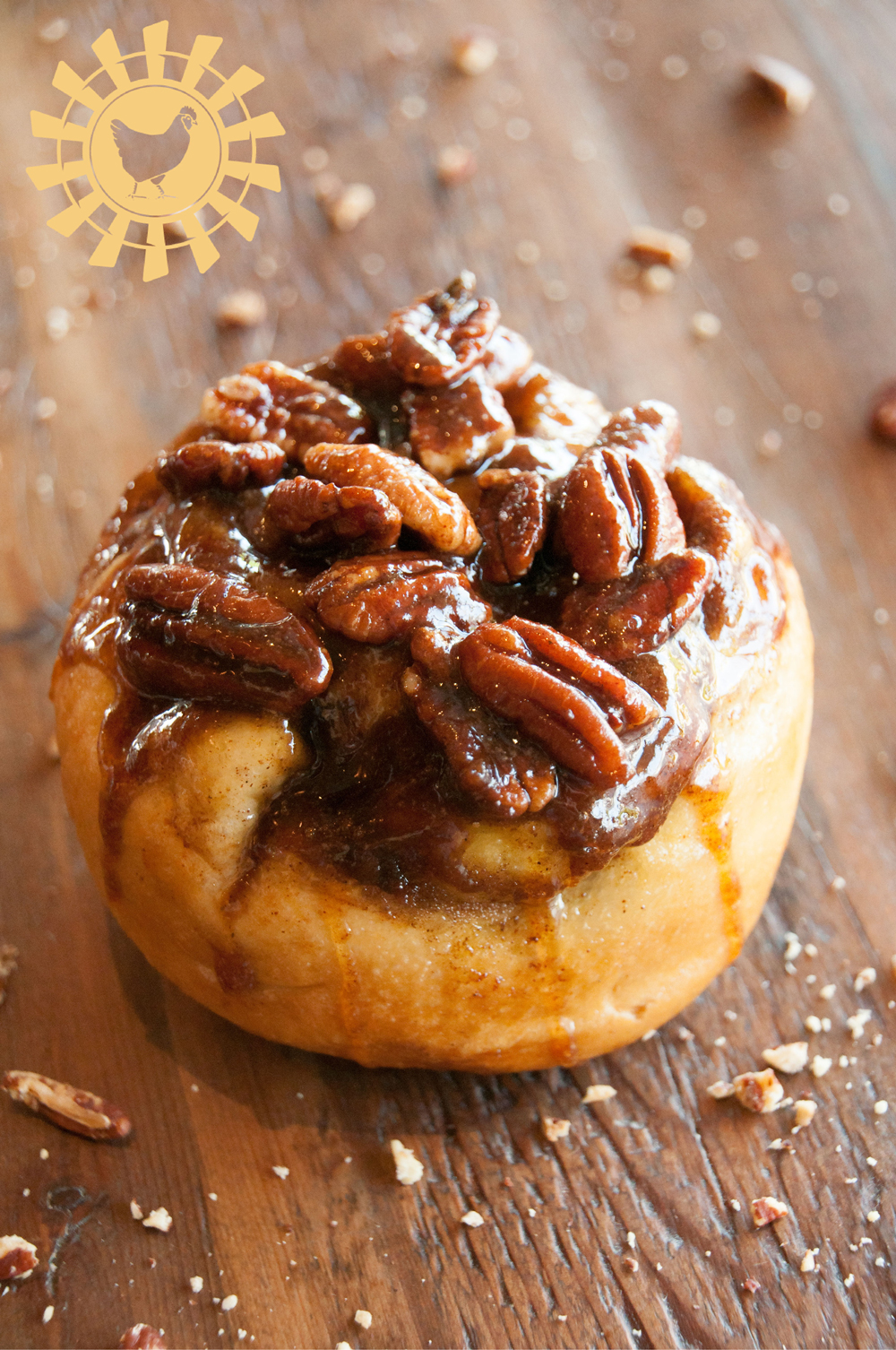 Sticky Bun
A pecan crusted sweet roll with brown sugar, cinnamon & honey.
Granola Parfait
Another healthy option topped with crunchy granola.
Mama's Egg & Cheese Biscuit
Griddled egg and American cheese served on a Buttermilk Biscuit. You already know I love their biscuits so you guessed it – I love this biscuit sandwich.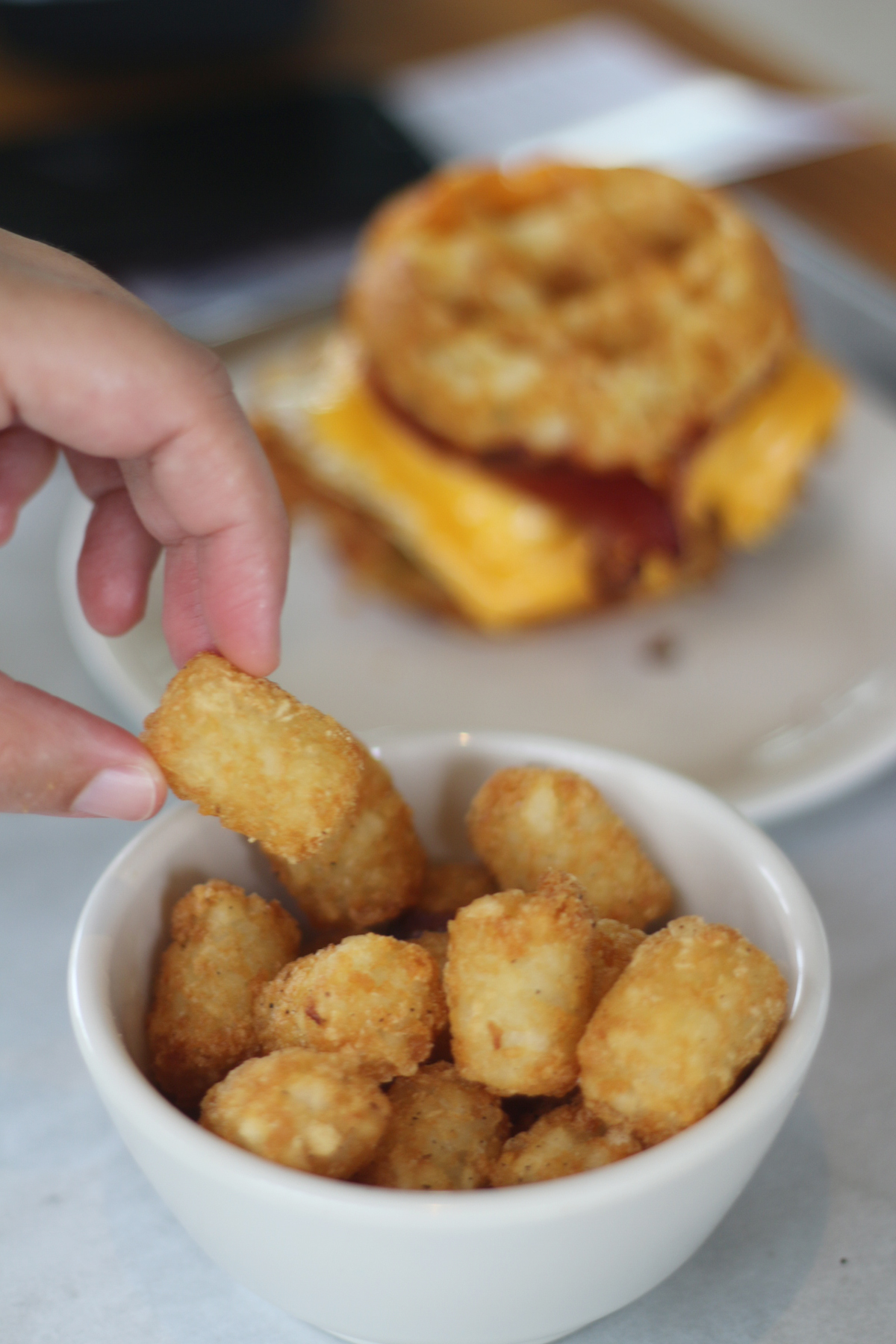 Tater tots
They have a strong tater tots game. They are crunchy and cooked to perfection.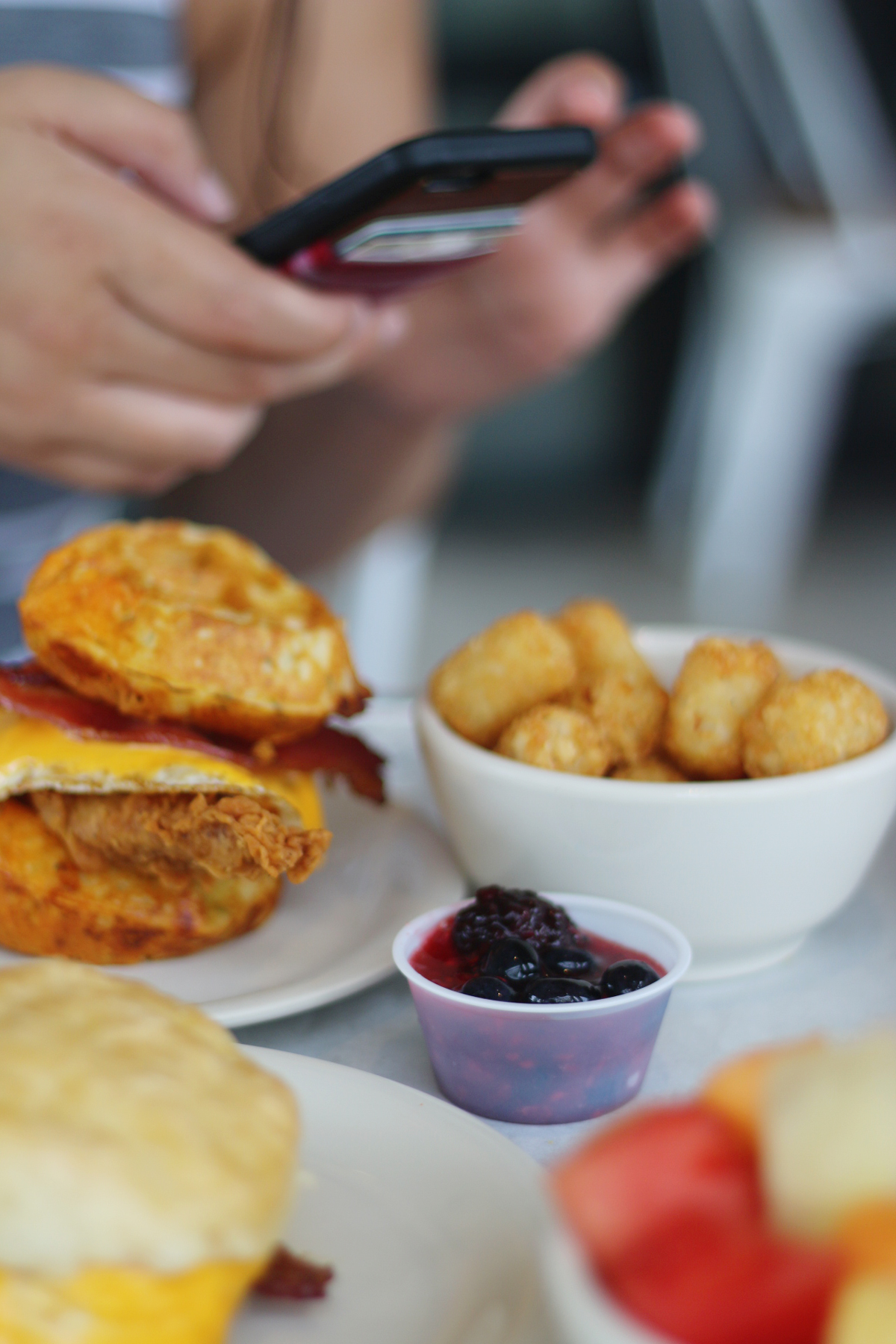 Pin To Your "Restaurants To Try Board"
Are you a Pinterest addict? We've got you covered! Hover over the images and click "Save Pin". Follow us at pinterest.com/coralgableslove.