A woman is truly a remarkable being. Not just because she can multitask between driving, applying her makeup, listening to a podcast and munching on a breakfast bar. It also goes beyond her ability to carry life and bring forth a little human into the world. In essence, a woman is a creative soul.
She is worth more than diamonds. Her hand is outstretched to anyone in need. She faces tomorrow with a smile and always has a kind word to say. This woman is a creator. She builds community around her and is admired by many. You will discover a woman like this in Susan Duprey, maker of Radiate Apothecary located inside The Wynwood Yard.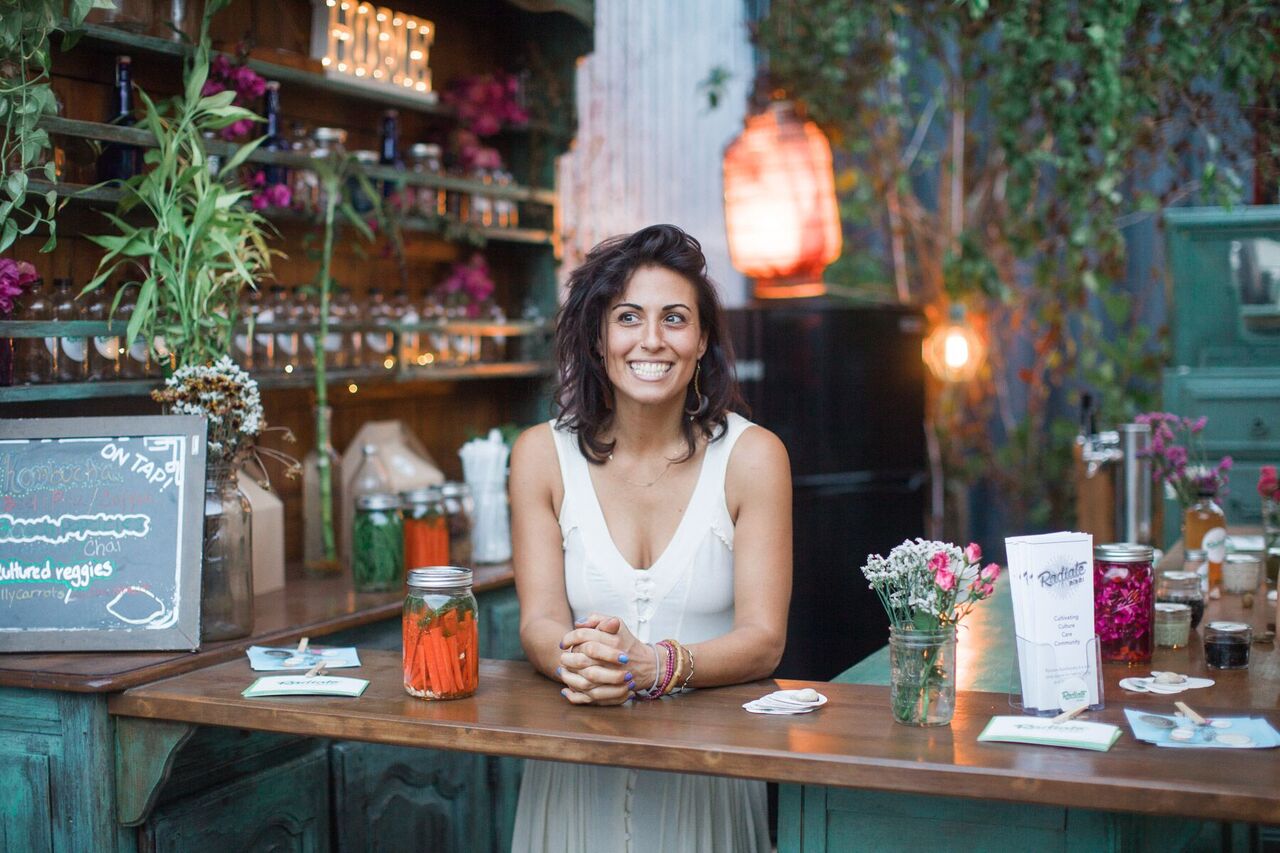 Susan is cultivating culture, care and community by bringing a one-stop source for healthy eating and natural living to South Florida. Her passion for this project stems from her clinical work in the human microbiome—specifically in the gut. What is that? The microbiome is like a mini-ecosystem; and in the human body, it exists as bacteria as well as fungi and viruses. Yes, we are really full of it!
The beauty of her work is centered on the merging between holistic nutrition and western medicine. And in her private practice she provides different functions to individuals from treating illness, getting healthy and even managing weight loss. It was in that time that Radiate Apothecary was born. Susan began serving the needs of her community by building a space to get the conversation started.
And what exactly are we talking about? It is time to think outside the box when it comes to overall wellness. Sometimes we believe tossing a salad into our lunchbox means we are making healthy choices. Yes, that is true; but is there more? What about the things we put into our largest and fastest-growing organ—the skin?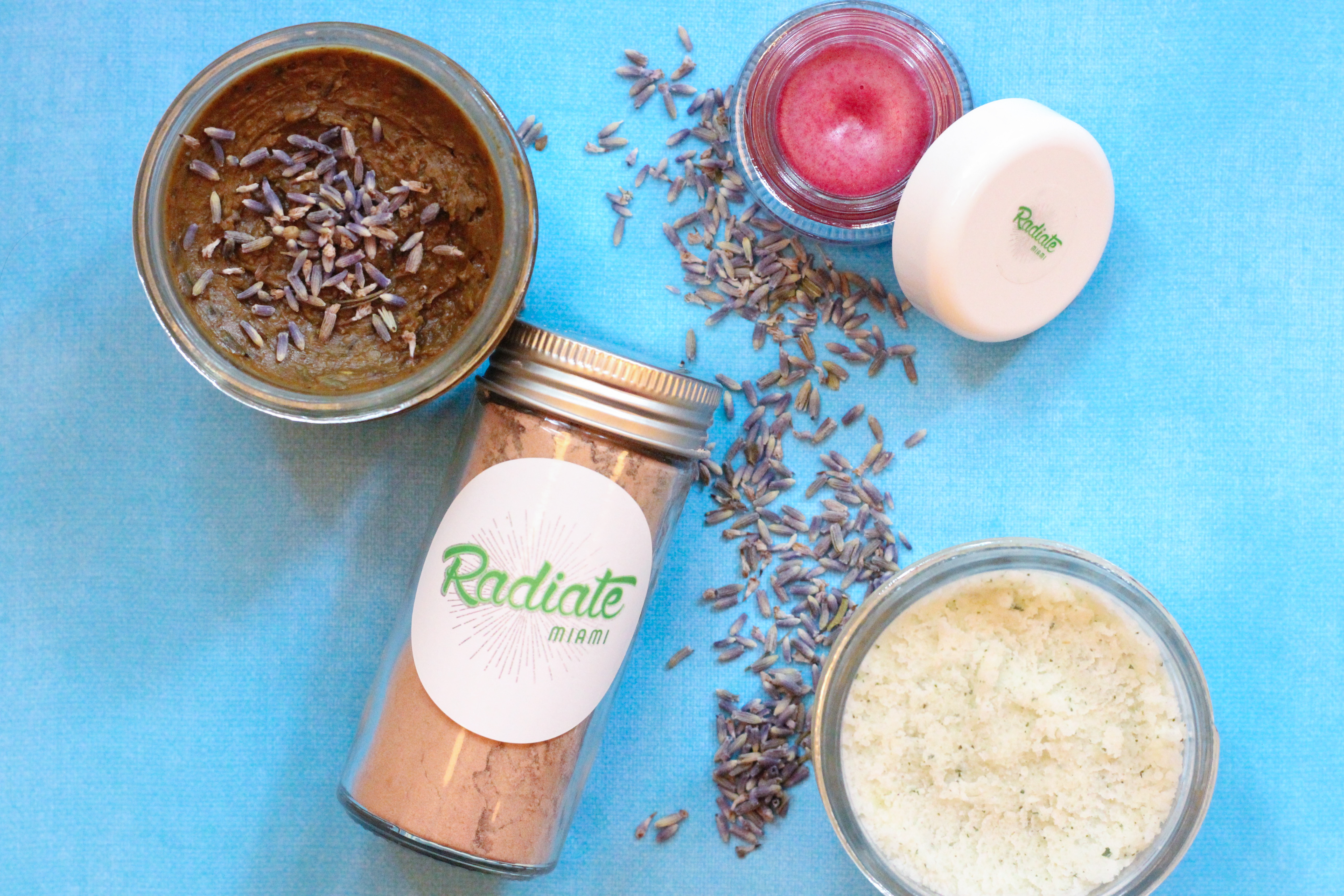 Susan has thought about that, too, and has developed a Holistic Beauty Bar stocked with handmade "edible" beauty products from dry shampoo to deodorant, toothpaste and a fantastic face mask. Her products are rich in bacteria, minerals and other beneficial nutrients. These miracle ingredients—even bacteria—are going to work in your favor at the molecular level to bring a balance to the skin.
These beauty products support awareness that our bodies are constantly going through cycles. Sometimes it tells us exactly when something is out of alignment either through odors, acne, or even bad breath. Susan's approach consists of checking what is happening on the inside instead of just getting rid of the symptoms by covering them up.
Here are some of the products you can find at Radiate Apothecary's Holistic Beauty Bar:
Dry Shampoo: cacao-based, loose powder that maintains PH balance of head while adding volume.
Mineralizing Toothpaste: peppermint-flavored, made with fermented calcium and locally sourced neems (Indian tree), deep cleans and is anti-fungal as well as anti-bacterial. Even kids can use this product with their own lemon-orange, clay-based toothpaste.
Deodorant: also clay-based—and my favorite product—the deodorant maintains PH balance and soothes the skin with the tea tree lavender. I'm obsessed with this product because it is so important to protect the glands around that area, especially the breast tissue, from harmful chemicals found in traditional antiperspirants.
Lip & Cheek Brightener: made from beets and bees wax, it nourishes the skin to form a dewy complexion. You will be glowing!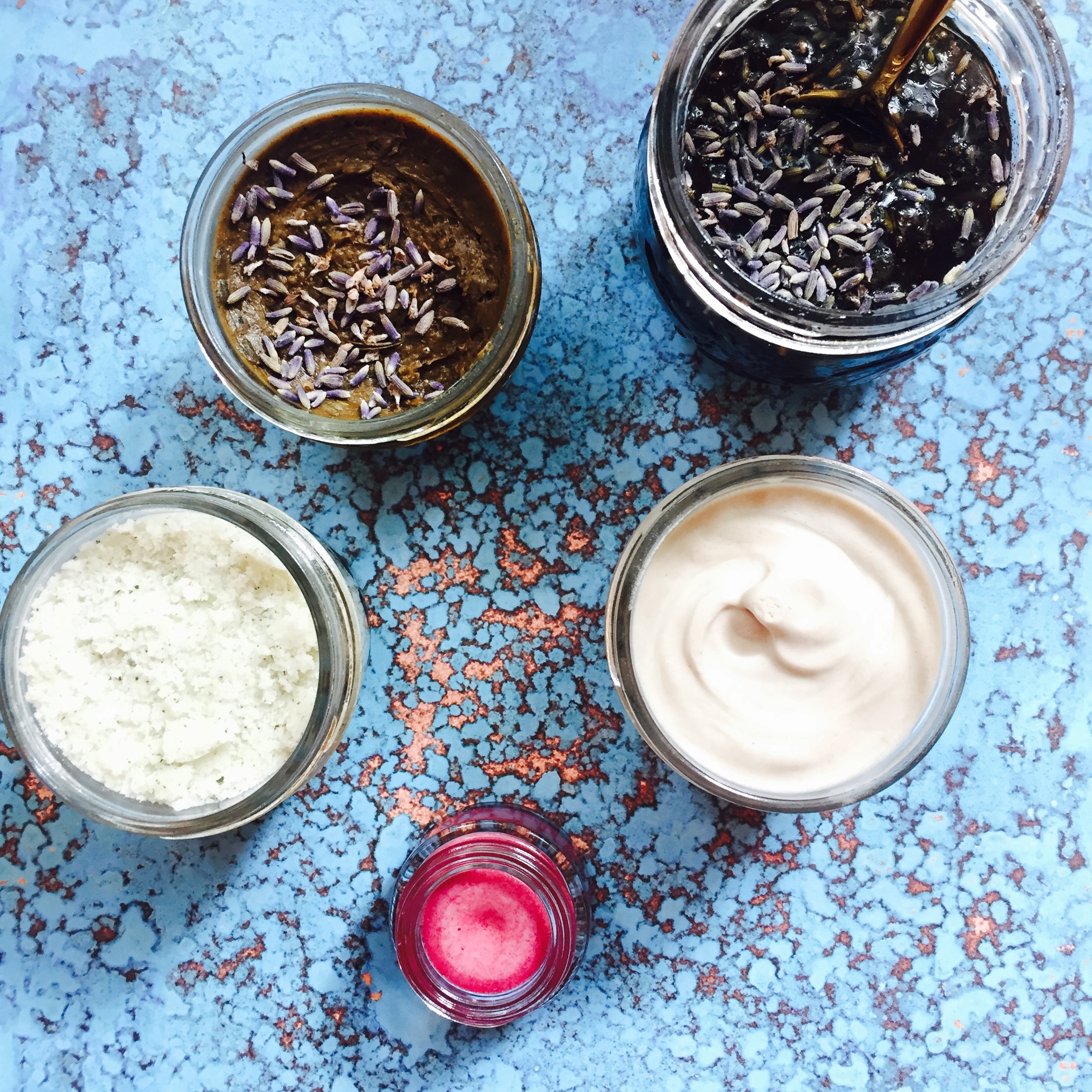 Facial Mask: made with locally sourced honey and bee pollen, is enzyme rich and full of anti-inflammatory ingredients like turmeric and licorice root. This mask is designed to shrink pores and tighten the skin.
Body Scrub: use it everywhere! The magnesium and trace minerals used in the mix are bioavailable, and work to soothe tired muscles. The scrub also calms the nerves with lavender and chamomile flowers. There is even coffee in this one, which helps to tone the skin.
They are made at an accessible price point and you can check out more of her beauty products here. This is a great start to begin taking care of what we put into our bodies through our skin.
While I spoke to Susan this week, she also shared some very valuable tips for anyone interested in taking control of their wellness.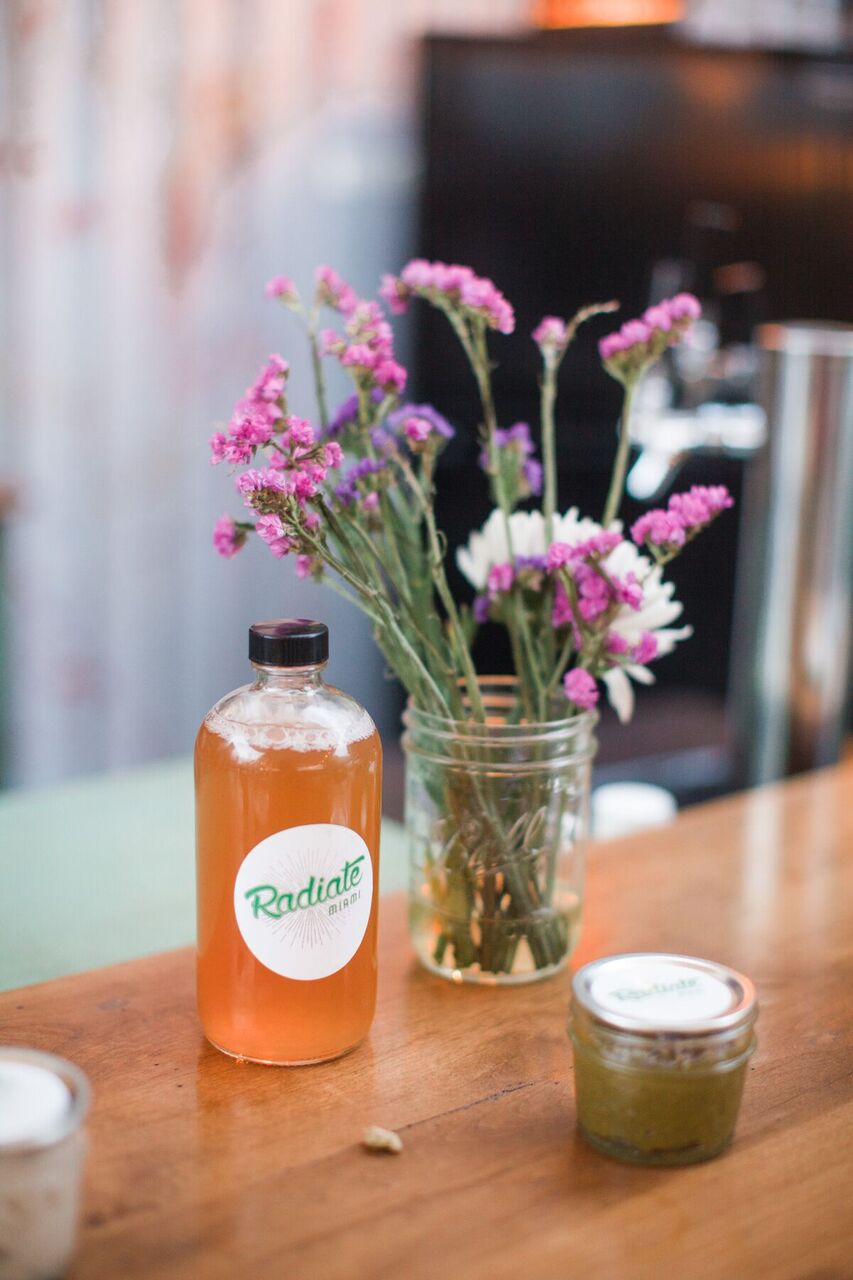 Here is what is most important to her:
Get rid of the plastic and get your hands on some high quality water. Always have a reusable bottle on you to minimize the exposure to plastics.
Try to localize your food, eating for your environment and season. Go to a local farmers market and look for grass-fed meats. Also, be responsible with your dairy intake.
Cultivate a spiritual practice. Exercise, running, yoga, church and meditation all help to slow us down and allow the conversation with our bodies to begin.
Susan's intent behind starting Radiate Apothecary was to create a community where healthy living is available for everyone. The pop-up at The Wynwood Yard is the perfect place to bring it all together. Stop by anytime to ask questions or even sample some products from beauty to nutrition. You will always find either Susan or another holistic coach on location to answer any of your questions.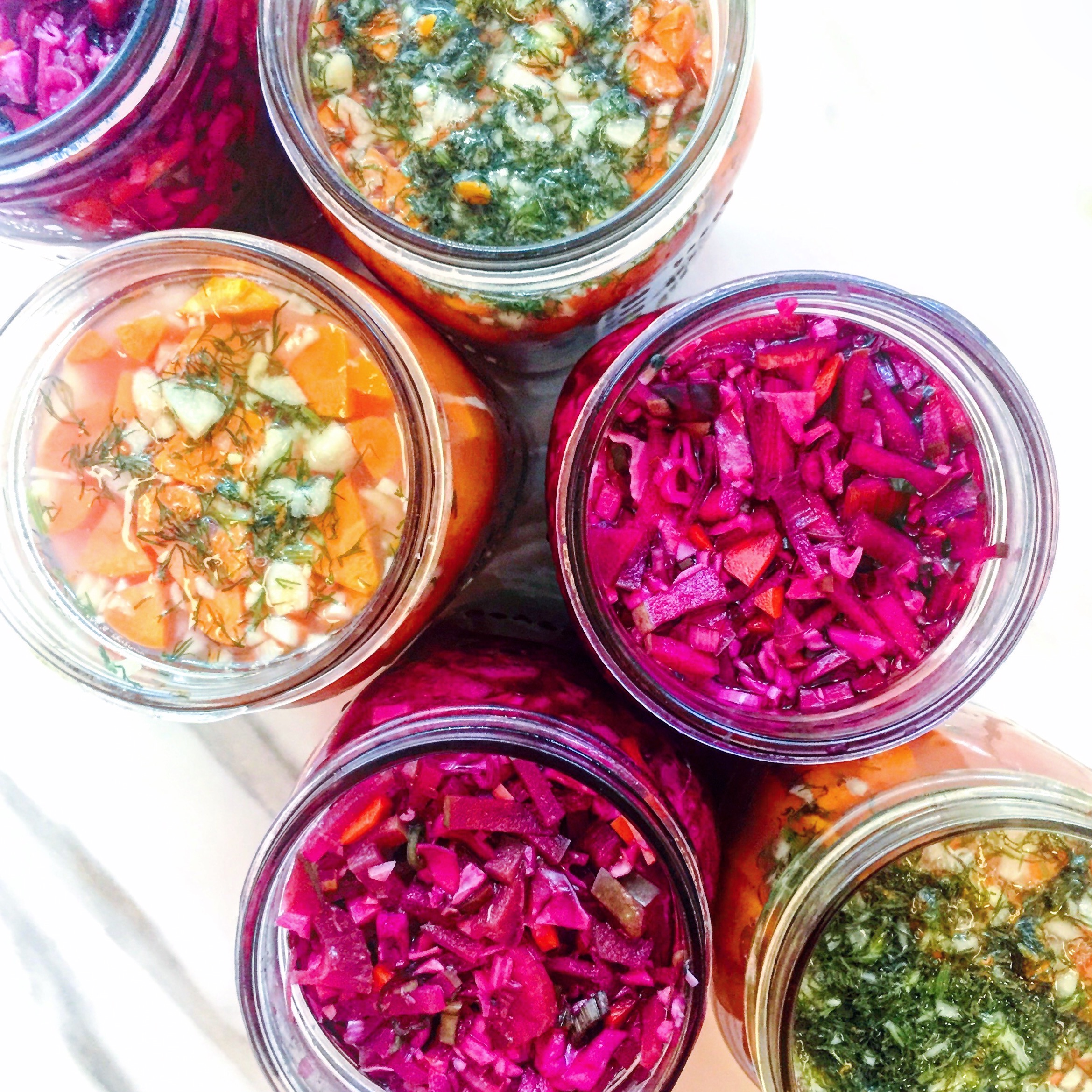 Healthy living is accessible for all. You don't need to be a vegan, organic or GF (gluten-free). It is all about developing a lifestyle that promotes real products based on real ingredients. Take your first step here, like I did, and try it out for yourself. Remember it is a process, but the transition will be beautiful.
If you have any inquiries about health or the natural lifestyle, check out her website by clicking here. Together we can cultivate compassion for each other's goal of improving our wellbeing.
Radiate Apothecary is located inside The Wynwood Yard at 56 NW 29th Street.