Photo courtesy of Andrea Bayliss
Nobu Miami at Eden Roc recently introduced two fixed-price lunch menus that will satisfy your luxurious and delicious cravings. The restaurant veers away from the traditional South Beach decor and instead transports you to Japan with wooden rafters and hanging paper lanterns. The serene ambience creates a feeling of calmness – an oasis from the constant feeling of being rushed we all feel in Miami. The shades have cherry blossom designs and the swirling columns are made of bamboo.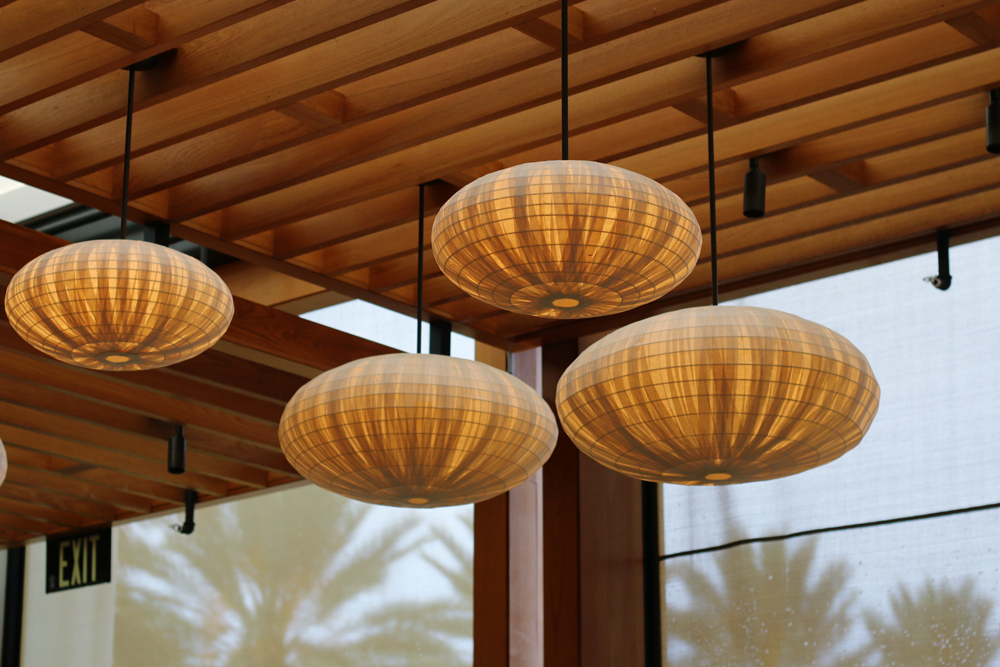 Photo courtesy of Andrea Bayliss
We opted to sit in the outside patio with a view of the pool and the beach. The opaque skylights give the outside lounge light shade allowing you to sit in the bright South Florida sun while staying comfortable. After settling in our half-booth, we were ready to start our Japanese fusion cuisine adventure.
Photo courtesy of Andrea Bayliss
Nobu offers two prix-fixe menus: Nobu Now, a 3-course menu for $28 and Nobu Signature, a 4 course menu for $35. The lunch menus are available Thursday through Saturday. We decided to have the Nobu Signature menu which features Chef Nobu Matsuhisa's classic dishes that popularized his genre-defining style with a couple additions. We kicked off with Spicy Tuna Crispy Rice as our choice for our first course. The little crunchy squares topped with spicy tuna tartare were a great way to start our lunch.
Up next, was the Santen Mori, a trio of small appetizers. A visual and culinary delight, the appetizers include Yellowtail Jalapeño, Fluke Dry Miso, and Salmon Tartar with Caviar followed by the Rock Shrimp Tempura with three sauces. All three appetizers were fantastic, but the Yellowtail Jalapeño stands out. It's citrusy with a hint of cilantro and a little spicy kick in the back of the throat from the Jalapeño.
Photo courtesy of Andrea Bayliss
Then we were blown away by the King Crab Tempura with amazu ponzu, sweet rice vinegar sauce. Every bite of King Crab is crunchy without a fishy after taste. The sweet and citrus flavors blend with the crab to perfection. It's sweet, citrusy, and so good. My favorite dish so far and definitely worth the $15 up-charge.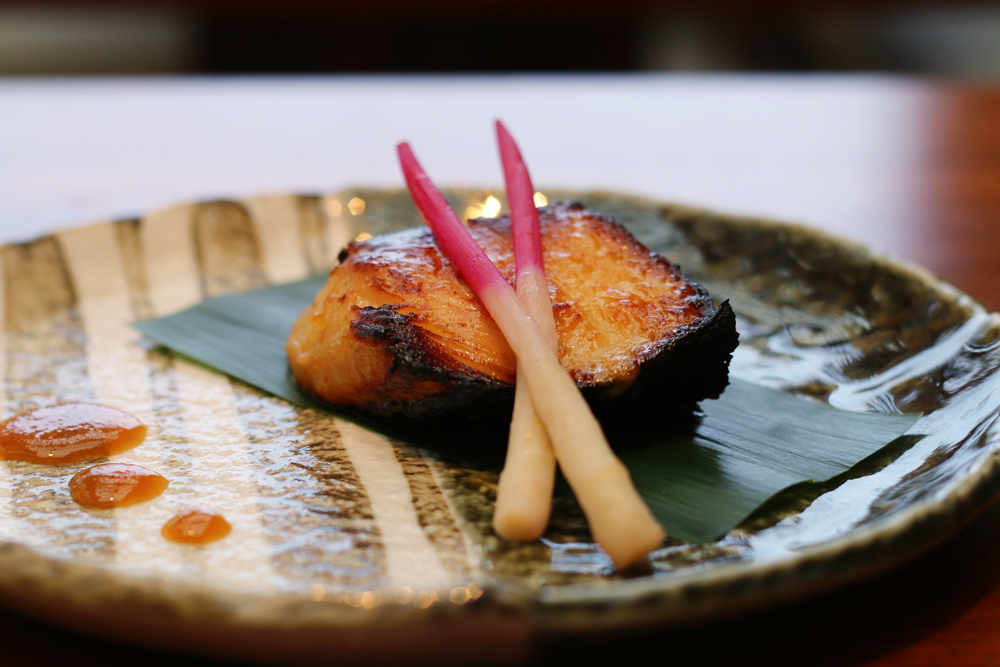 Photo courtesy of Andrea Bayliss
The final savory dish was the iconic Black Cod Miso, its rich and buttery texture marinated in miso and sake and broiled to perfection. End your entrée by chewing the pickled ginger root. The white part of the ginger root serves as a palette cleanser at the end of your meal, preparing your tastebuds for the sweet finale: Mt. Fiji shaved ice, mango and condensed milk dessert.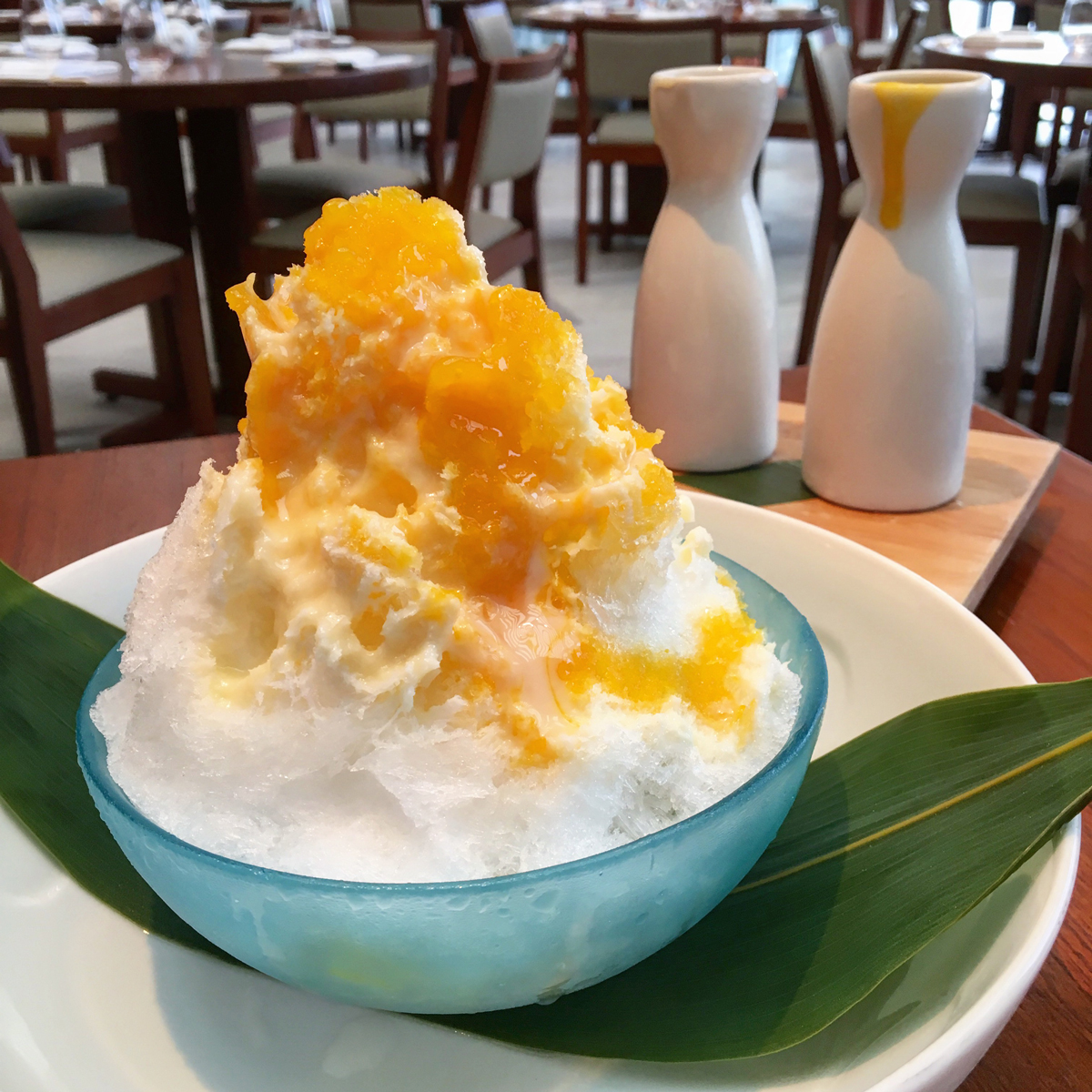 Photo courtesy of Andrea Bayliss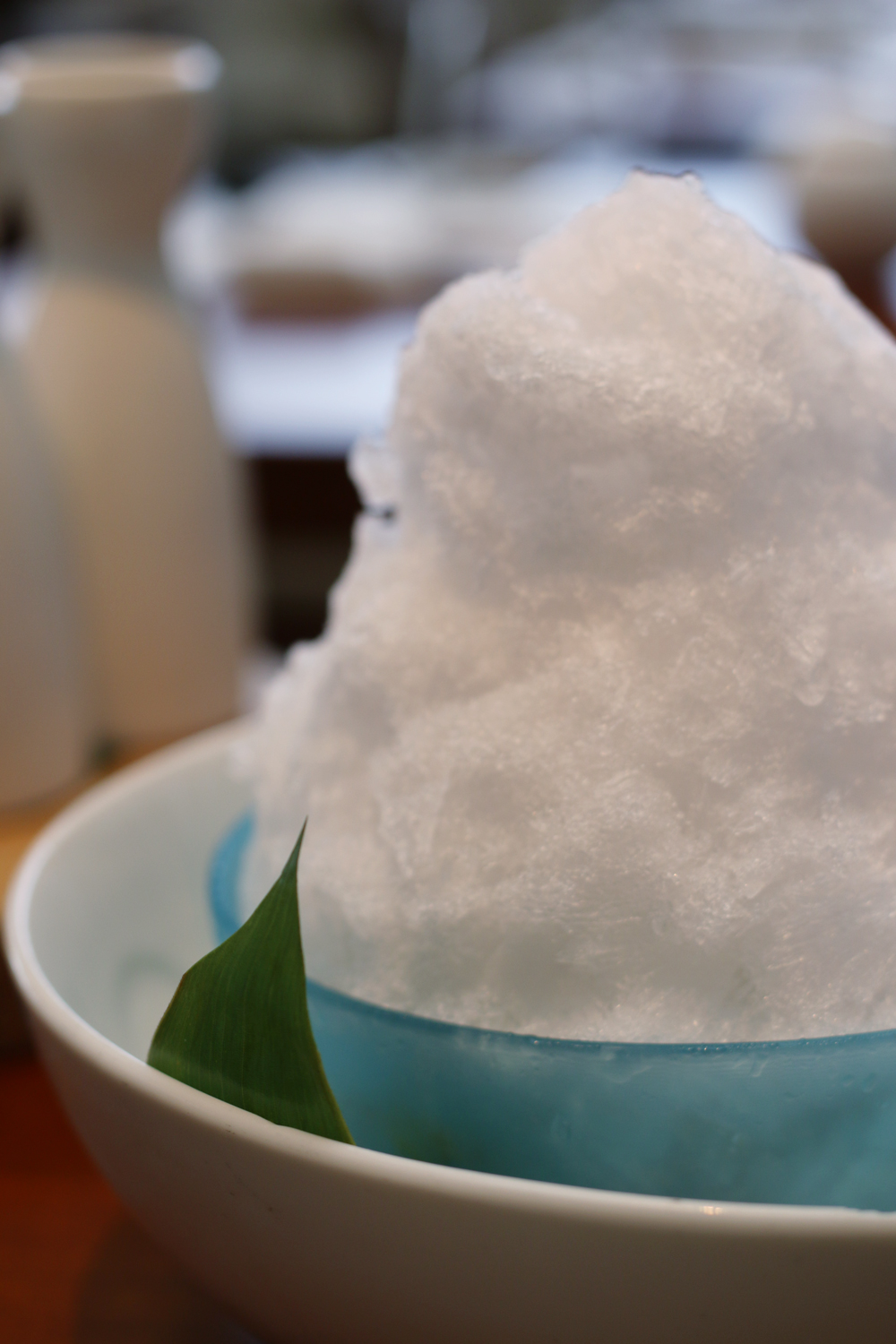 Photo courtesy of Andrea Bayliss
For dessert, Nobu's fruit-infused treat, Nobu-Style Fiji Shaved Ice provides a refreshing finish to the gourmet tour de force. Don't skip out on dessert. If the King Crab Tempura was my favorite savory dish, the Mt. Fiji dessert was absolutely my favorite part of the entire experience.
If you haven't visited Nobu Miami, this is the sign you were waiting for! Advance reservations may be made by calling (305) 695-3232. noburestaurants.comPhoto courtesy of Andrea Bayliss
Nobu Now Prix Fixe Lunch & Signature Lunch Tasting Menus:
Offered 12-3pm on Thursdays, Fridays and Saturdays
Pricing:
$28 for Prix Fixe Lunch "Nobu Now" menu
$35 for Signature Lunch Tasting menu
$12 select mixed drinks, $9 select wine
Photo courtesy of Andrea Bayliss
About Nobu Miami Eden Roc
Nobu Miami has moved to the iconic Eden Roc hotel, expanding its footprint and offering fans access to a new world of Nobu. The move is part of Eden Roc Miami Beach's transformation into a Nobu-inspired experience that will soon feature the Nobu Hotel Eden Roc with exclusive Nobu pool and outdoor lounge, and already includes the chic Nobu Lobby Lounge, distinctive breakfast, brunch and prix-fixe lunch offering, special event vignettes, and more. Nobu, the iconic Japanese restaurant that started as a request from legendary actor Robert De Niro to Chef Nobu Matsuhisa to bring his now-famed cuisine to New York in 1994, has expanded to include 32 restaurants around the world – Malibu, Lana'i, Hong Kong, Monte Carlo and Dubai among them – with openings on the horizon in Newport Beach, Washington DC and beyond.