It's Summertime, Coral Gables and local favorite, Yard House in the Shops at Merrick Park, has added some refreshing and scrumptious new items to their already extensive menu with over 100 made-from-scratch dishes, as well as a Pint Night on Tuesdays starting at 10pm featuring $4 pints, $4 goblets, and $8 burgers in addition to their reverse Happy Hour. We checked it out for you and below are some of the amazing new eats available.
Let's start with the foodgasmic Kurobuta Pork Burger. This delectable burger is made with a special breed of Japanese pork (which is pork's equivalent to Kobe Beef) topped with spicy candied bacon, white American cheese, arugula and a fantastic, house made blueberry ketchup which was absolutely delightful. All dishes are served with your choice of side and for this one, we selected good, old fashioned French fries.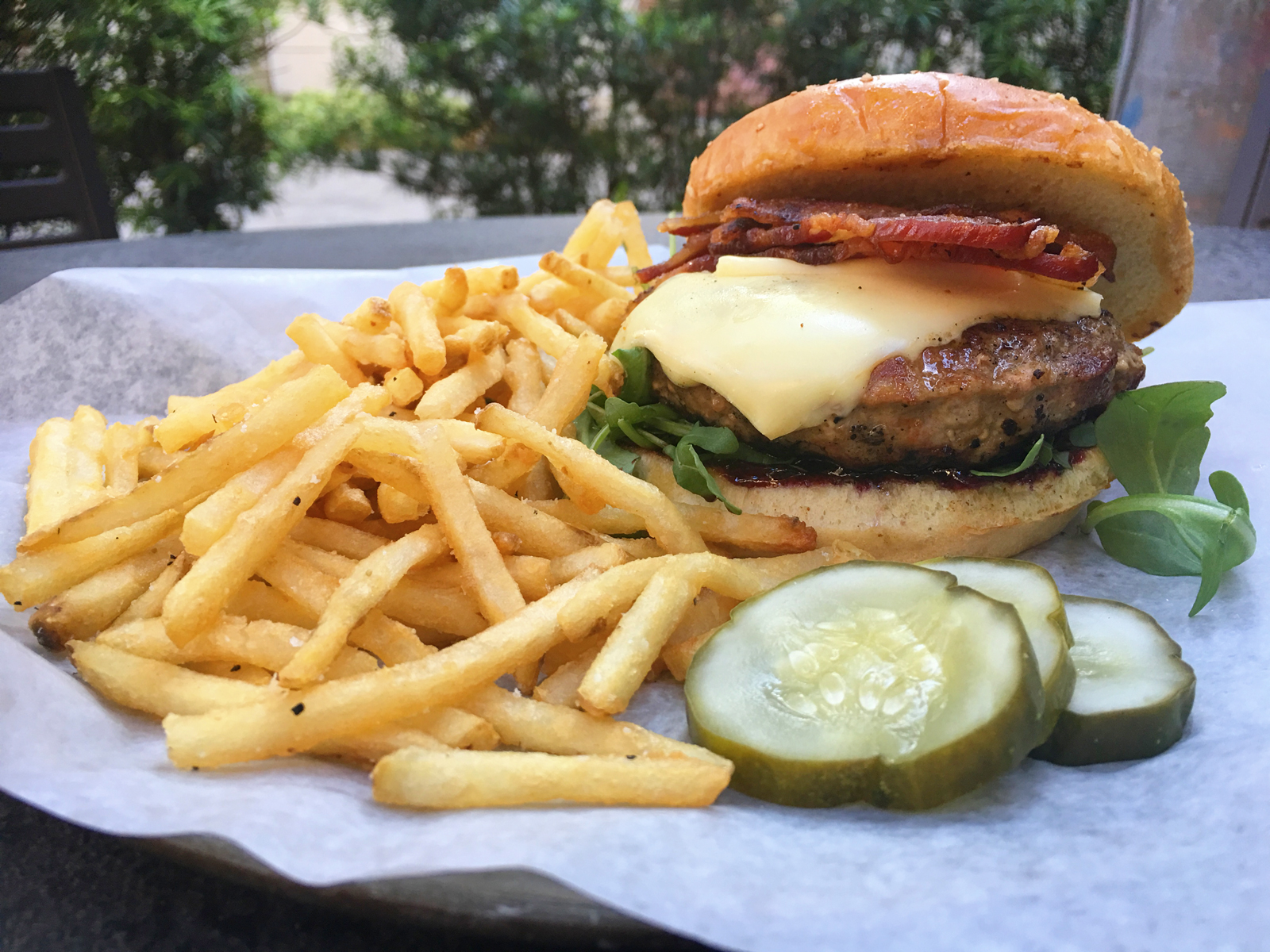 Next up is the Nashville Hot Chicken Sandwich. This hearty chicken sandwich is all white meat with a blend of spices which they perfectly batter and deep fry and then top it with a spicy, sweet slaw and an aged, white cheddar spread for the perfect kick and I think many patrons will enjoy this one. Get it with sweet potato fries for an excellent combo.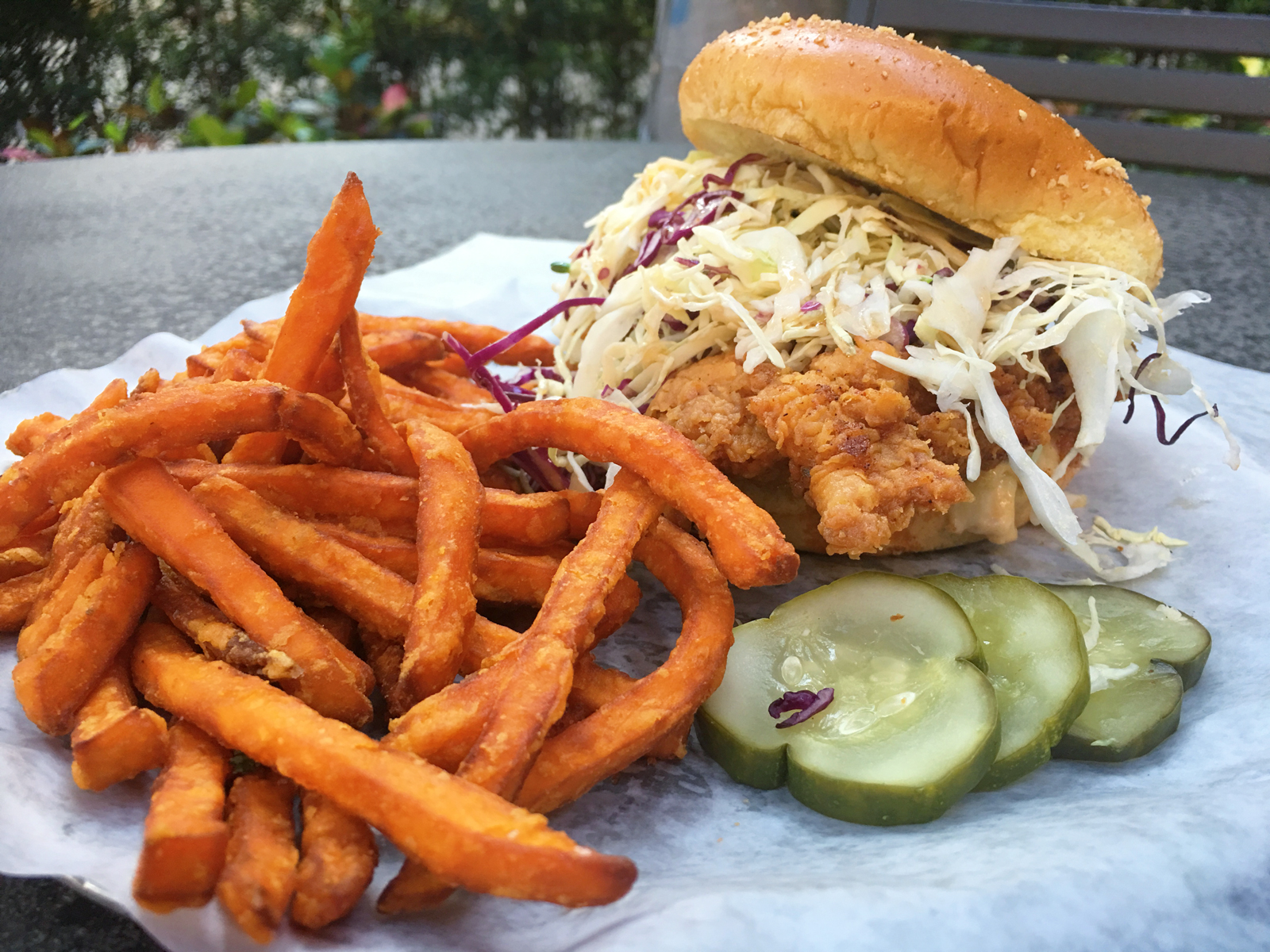 We are also really excited about the Vegan Burger and Red Quinoa Salad Bowl additions to Yard House's menu. These vegan friendly dishes are going to be a hit and suitable for all diets. The Vegan Burger is made from plant-based gardein™ and an umami-flavored veggie patty with a Chef's mix of red quinoa, kale and shiitake mushrooms seasoned with garlic, onions and miso, and topped with dairy-free Daiya mozzarella, avocado, tomato, arugula, and onion on an onion, poppy seed bun and a nice garden salad to perfectly compliment.
The Red Quinoa Salad Bowl is an easily shareable item because this bowl is loaded with kale, parsley, brussel sprouts, roasted beets, cauliflower, pomegranate seeds, blueberries, baby tomatoes, pumpkin seeds and feta cheese, which can be removed for a vegan option.
The Poke Nachos are no joke, either! Delicious and fresh marinated ahi with avocado, cilantro, serrano peppers, green onions, sesame seeds and nori served with a sweet soy and sriracha aioli along with white truffle sauce and crispy wontons. This is the perfect Summer dish and I truly enjoyed every bite.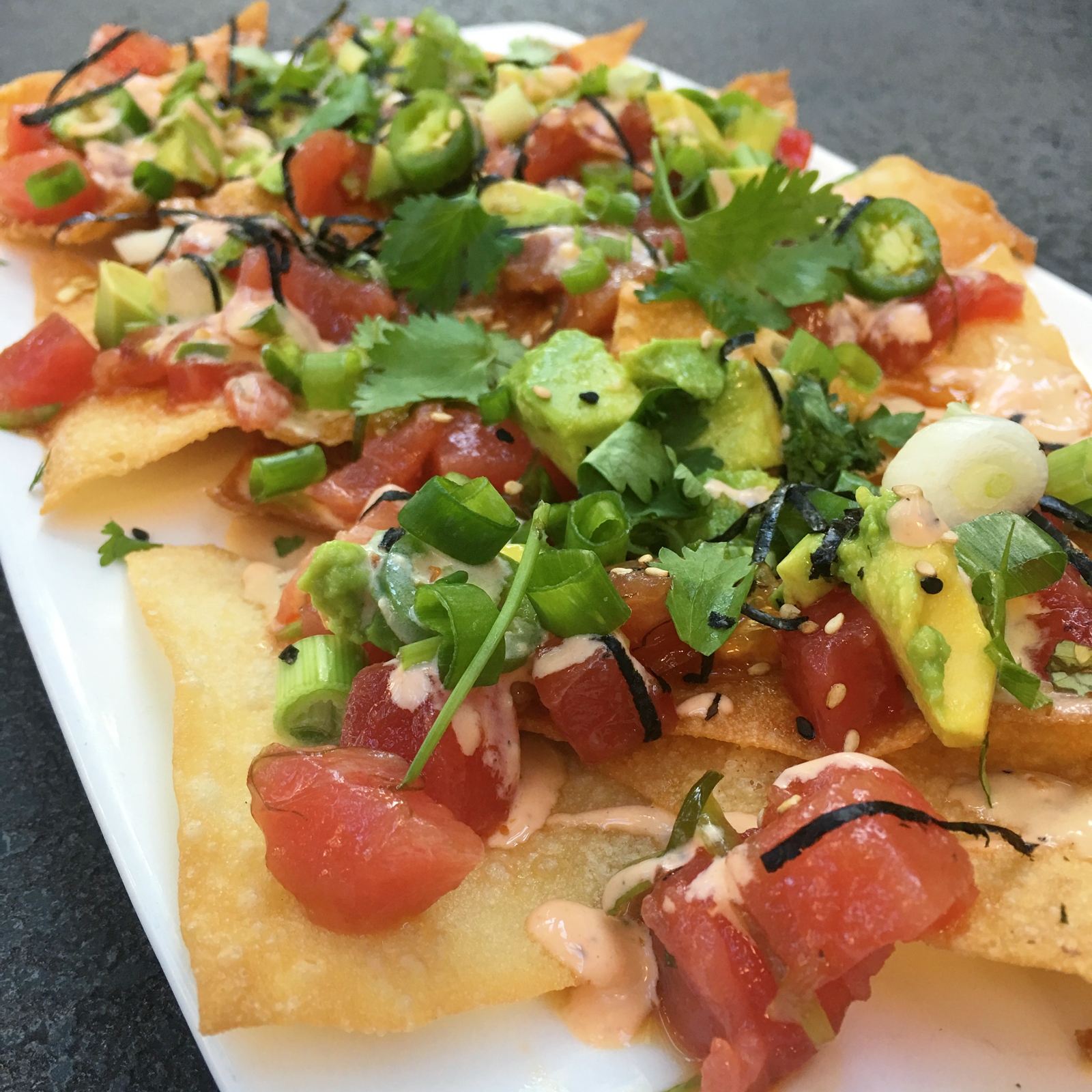 Now on to the beverages and Pint Night. During Summer, Yard House will have Pint Night on Tuesdays from 10pm to close. All brews will cost a mere $4 and as many of you already know, Yard House boasts an extensive craft beer selection with approx.130 beers on tap, as well as craft cocktails and wine. Their beer selections are available in shortys, pints or goblets and half yards and the prices are lower than many of the neighborhood bars and restaurants. They also have six pack samplers, beer floats, gluten sensitive and non-alcoholic selections available. Their very friendly staff is well versed so just tell them what you like and they will bring you a sample of a couple varieties for you to try and select the one you like best. I really enjoyed the Unibroue La Fin Du Monde, a Belgian tripel from Canada which was brewed in honor of the intrepid European explorers who believed they had reached the "end of the world" when they discovered North America 'the new world'. There's a little beer history for you.
Yard House also offers Happy Hour Mondays through Fridays from 3pm to 6pm and again Sundays through Wednesdays from 10pm to close. They have a wide variety of food available at insanely discounted prices ranging from $4-$8 including moo shu egg rolls, onion ring tower, pizzas, wings, fried calamari, blue crab cakes, seared ahi sashimi and the poke nachos mentioned above, as well as drink specials with discounts ranging from $1-$4 depending on your drink of choice.
Yard House is located at the Shops at Merrick Park, 320 San Lorenzo Ave, Coral Gables, Florida 33146 and open daily for lunch, dinner and late night dining. Limited reservations are available for groups of 8 or more. For more information, please visit: https://www.yardhouse.com/dining-options.
Happy Summer, Coral Gables!