Have you been to @bodegataqueria in Coconut Grove? They serve authentic Mexican street food in the front and have a "secret" late-night speakeasy in the back. I just attended a preview of Bodega's Holiday Bar and a tasting of Patron's limited-edition El Alto Tequila at Bodega Coconut Grove and it's definitely worth celebrating the holidays there. The Smoky & Nice cocktail is served in a glass shaped like an ornament that you can take with you and hang on your tree. It has smoky notes of mezcal that complement the Patron Blanco. If you prefer sweet cocktails order the Un Poquito de Repoquito. It has Patron reposado, coconut cream, pineapple & lemon – reminiscent of a piña colada. When it comes to their tacos, you can't go wrong with the classics: al pastor, carnitas, and chicken tacos.
Founded in South Beach in 2014 by Menin Hospitality's Keith Menin and Jared Galbut, Bodega Taqueria y Tequila is South Florida's iconic brand offering an array of Mexican street food along with a unique night-life experience serving up award-winning tequila and cocktails. The Mexican-inspired concept features an extensive menu showcasing authentic Mexican favorites along with unconventional and innovative interpretations. Since its inception, Bodega Taqueria y Tequila has been nationally recognized and revered as one of the region's hottest culinary and night-life destinations.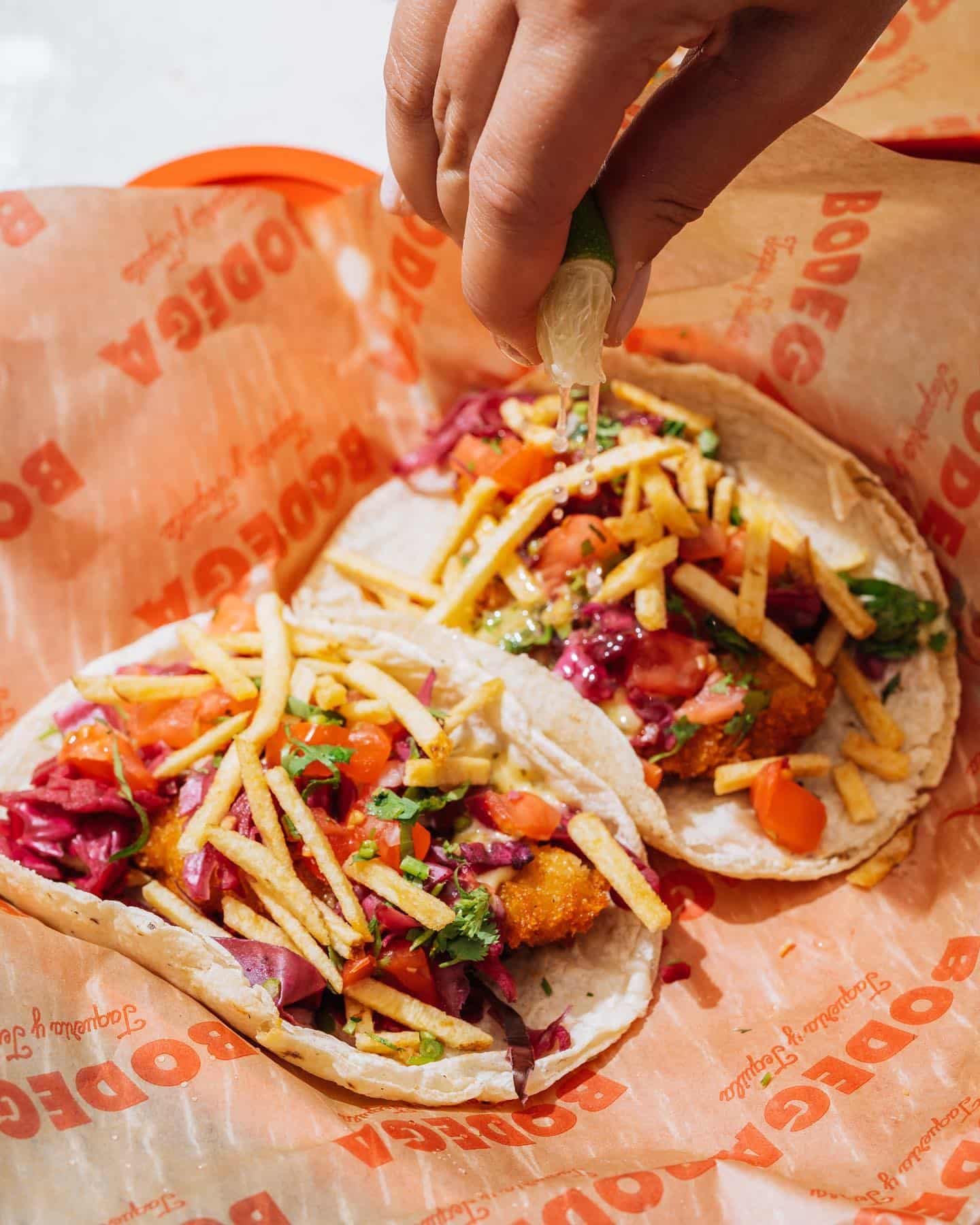 Bodega Taqueria y Tequila Coconut Grove is located at 3419 Main Hwy, Coconut Grove, FL 33133. For more information visit bodegataqueria.com.