Why limit happy to one hour? After a hard day's work, you deserve a drink or two and here is a list of the happy hours within walking distance of Miracle Mile and some of the great deals on drinks and food being offered for more than just one hour. Let's get started!
Bricktop's, 2418 Ponce de Leon Blvd.
Bricktop's offers happy hour Mondays-Fridays from 4pm-7pm and on Saturdays and Sundays from 12pm-7pm. On the menu they have $3 beers, $5-$6 wines and $6 well martinis and cocktails. They also got several appetizers available at $7 including their delicious guacamole and chips, flatbreads and sushi rolls. Bricktop's also has an excellent cure for the Monday Blues with all martinis for just $5 from 4pm-11pm on Mondays. Woohoo!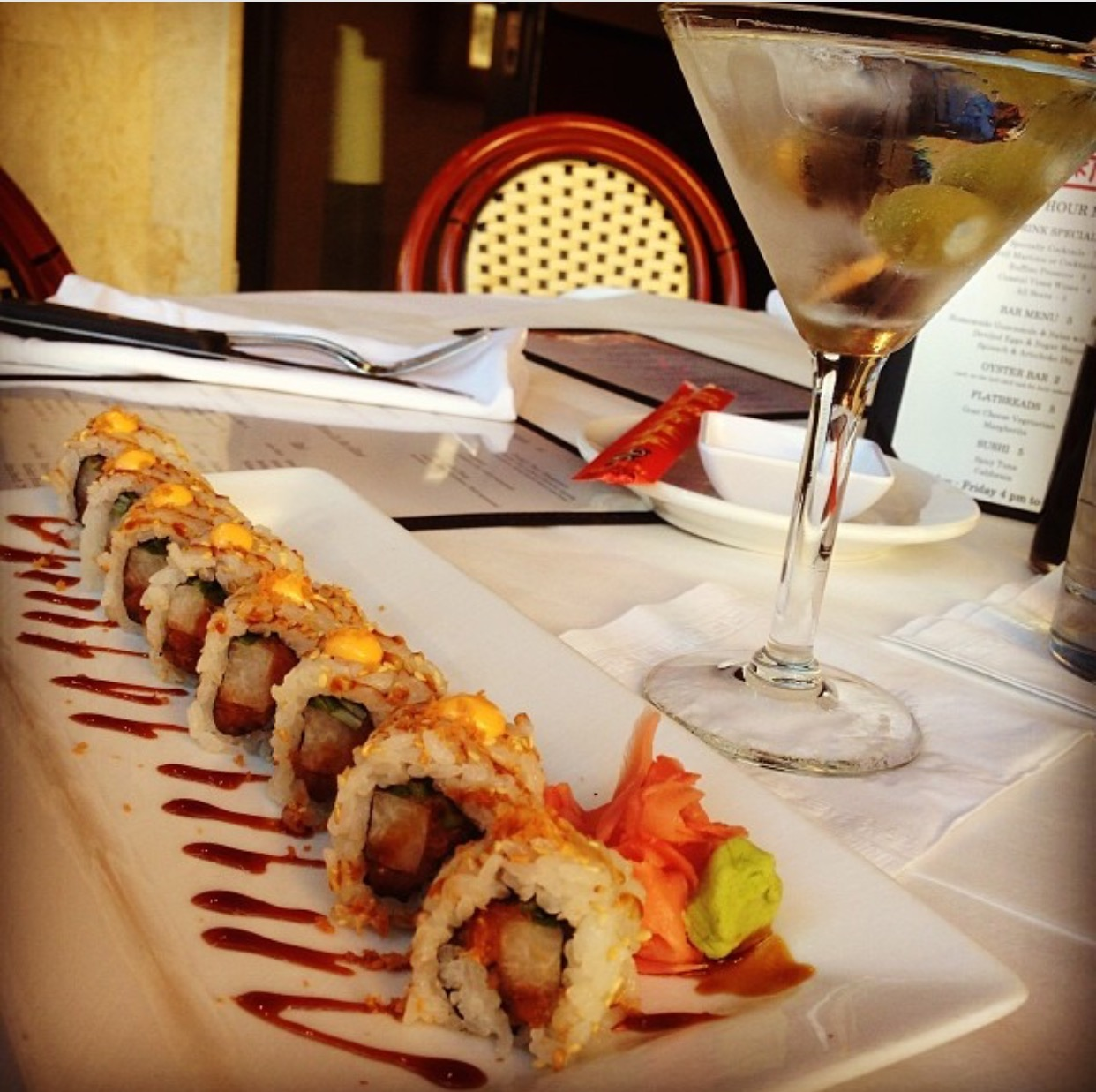 Swine Southern Table & Bar, 2514 Ponce de Leon Blvd.
Swine's Beat the Rush Hour Happy Hour is Monday-Fridays from 4pm-7pm and it is quite divine! With delectable small plates including their Swine Chicken Biscuit and Fried Green Tomatoes ranging from a minimal $4-$8 and their fantastic drink specialties like the scrumptious An Old Cuban for $6, select beers at $4 and wines at $5, Swine is one of my particular favorite and I think it will be one of yours too.
Trust and Co., 2 Aragon Ave.
Trust is a new spot in the Gables and they are fitting in quite nicely. Their happy hour is Mondays-Fridays from 4pm-7pm and they offer some delectable cocktails for $7 and $9 like the 18th Hole-Fashioned as well as delicious food like their exceptional bacon and date croquetas, flatbreads and even a charcuterie board at discounted prices. This is a great place and if you haven't already done so, make sure to visit them.
Flemings Steakhouse, 2525 Ponce de Leon Blvd.
Flemings offers happy hour all 7 days of the week from 5pm-7pm with select cocktails, wines and beer special (the season beer is 2x$6) and appetizers ranging from $6-$9 and again from 8pm-10pm with different variety of drinks and small plates ranging from $9-$11. We are loving the Flemings' Prime Burger with your choice of cheese and bacon plus a side of fries or onion rings which is a steal at $8 during the 5pm-7pm hours and still a bargain at $10 from 8pm-10pm.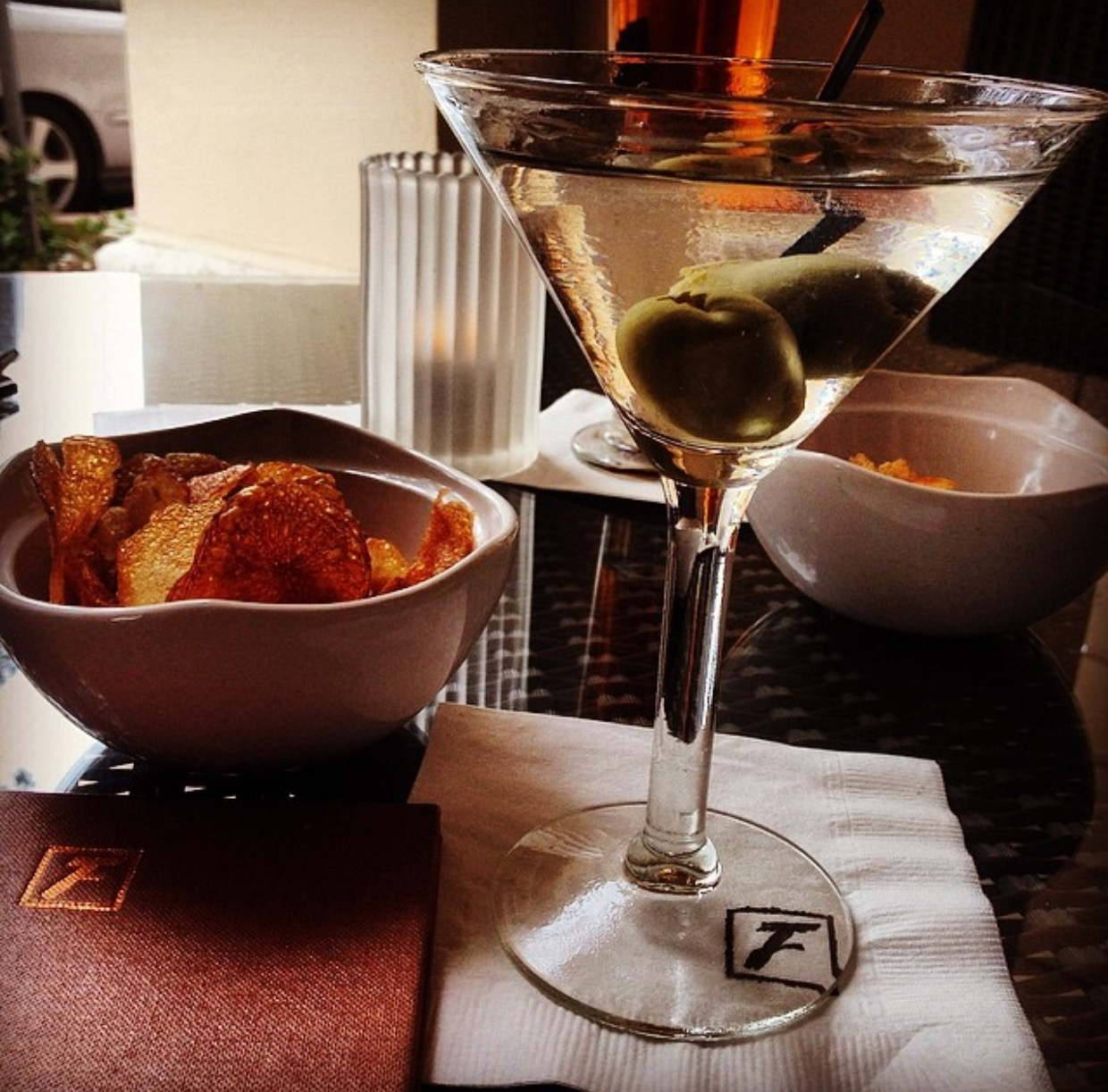 Bulla, 2500 Ponce de Leon Blvd.
Bulla also offers happy hour everyday day of the week with all house wines, beers and liquor at half price. Their Moscow Mule is quite tasty and a bargain at $6! While they do not have any food items on sale during happy hour, you can still order a nice tabla with some of their exceptional cured meats and cheeses to share. Boo-yah, baby!
Ortanique on the Mile, 278 Miracle Mile.
Ortanique has happy hour Mondays-Fridays from 5pm-7pm with particular specials on each day. On Tuesdays, they offer ½ off wine bottles, free champagne on Thursdays, $4 off drinks and $2 off beers on all days and a phenomenal deal which includes 2 signature drinks and one bar bite plate for $25 which is available on all happy hour days. Make sure you try one of Chef Cindy Hutson's bar bites because they are packed with her signature Caribbean flair.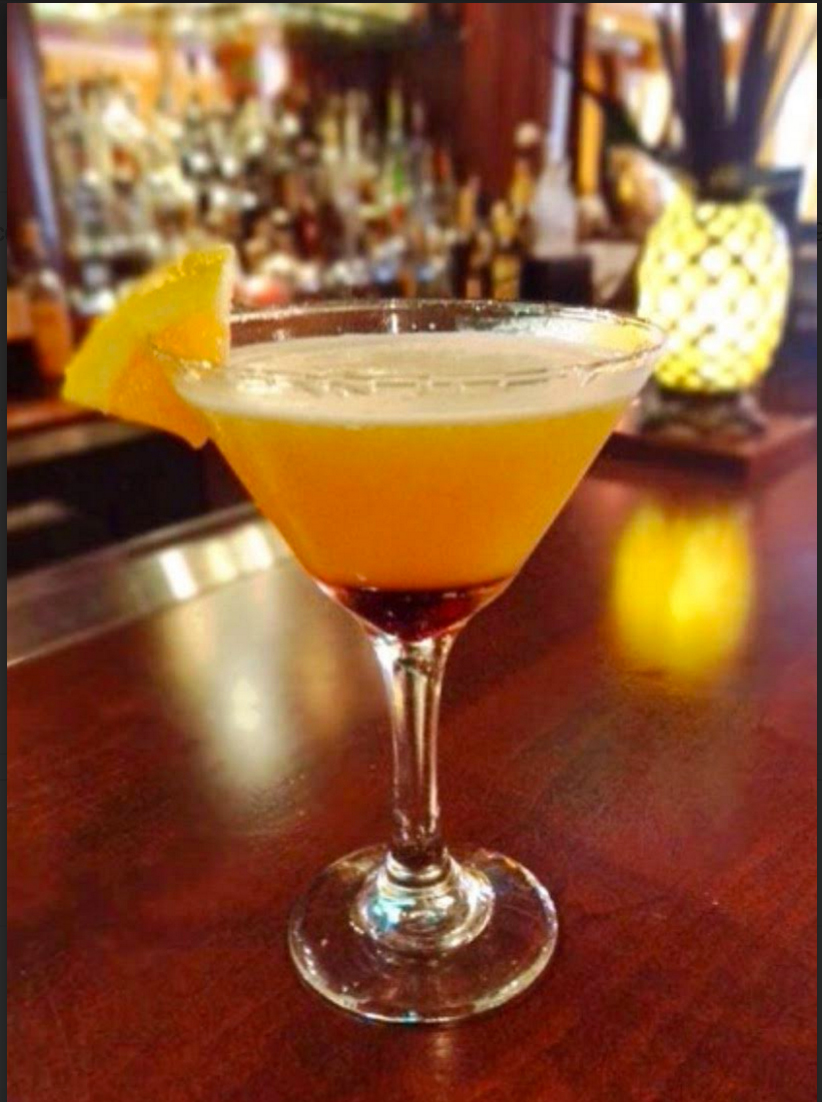 Season's 52, 321 Miracle Mile.
Season's happy hour is Mondays-Fridays from 4pm-6:30pm. They offer 8 small plates, including their delicious Duck Wing "Lollipops" for only $5 plus $8 signature cocktails, $6 select wines and $4 beers including Stella Artois. However, they always have their exceptional Wine Flights available everyday which includes 3 wine tastings with a full pour of your favorite plus one of their signature flatbreads for a mere $15.  So climb aboard and take flight!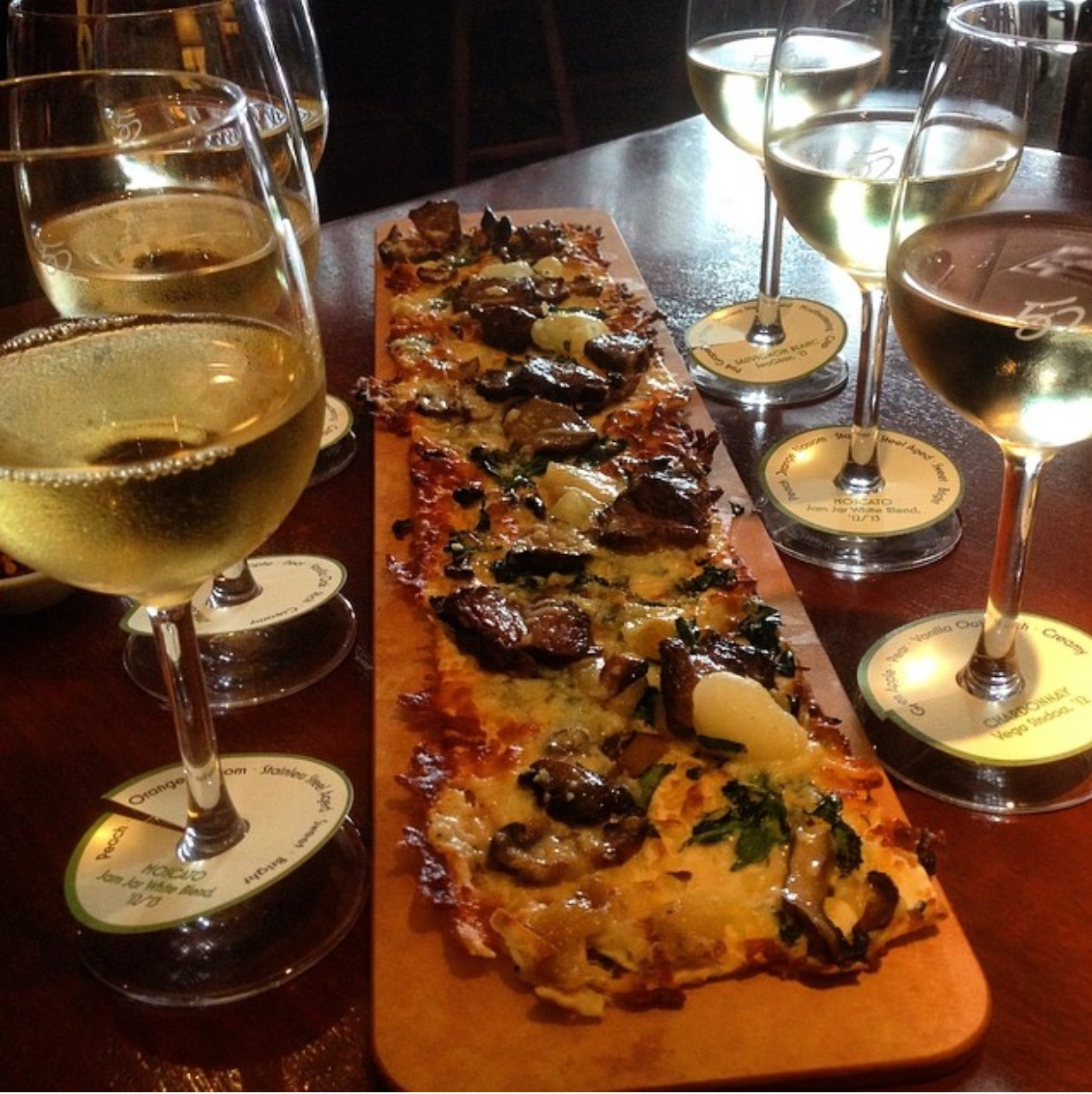 Morton's Steakhouse, 2333 Ponce de Leon Blvd.
Morton's happy hour is held Mondays-Fridays from 4:30pm-6:30pm and then again from 9pm-close. On the happy hour menu you will find a rather large selection of beers for $5.50, wines for $7.50 and martinis and cocktails for $8.50, as well as some yummy bar bites for $7-$8 including the Mini Crab BLTs, Filet Mignon Sliders and Prime Steak Mini Sammies. This makes us very happy!
Ruth's Chris Steakhouse, 2320 Salzedo St.
Ruth's $9 Sizzle, Swizzle, Swirl Happy Hour is held Sundays-Fridays and includes a delicious selection of full-size appetizers and mouthwatering food and you will really get a bang for your buck here. The Steak Sandwich with Fries and Seared Ahi Tuna are a few of the several full sized plates available along with 4 special cocktails, including the Pomegranate Martini and select beers and wines. Have a late breakfast and skip lunch so you can opt for an early dinner here.
The Local Craft Food & Drink, 150 Giralda Ave.
The Local offers happy hour every day from 4pm-7pm with half off beers, wines and well drinks and while they do not offer any food specials during their happy hour, you can't miss out on trying any of Chef Bryant's amazingly delicious creations like the disco fries, beef jerky or fried chicken.
Cibo, 45 Miracle Mile.
Cibo hosts happy hour every day of the week from 4pm-7pm with half off all beers, wines and liquor but on Mondays they also have their Pizza & Peroni for $10 and on Thursdays its ladies night when ladies drink free. #GirlPower!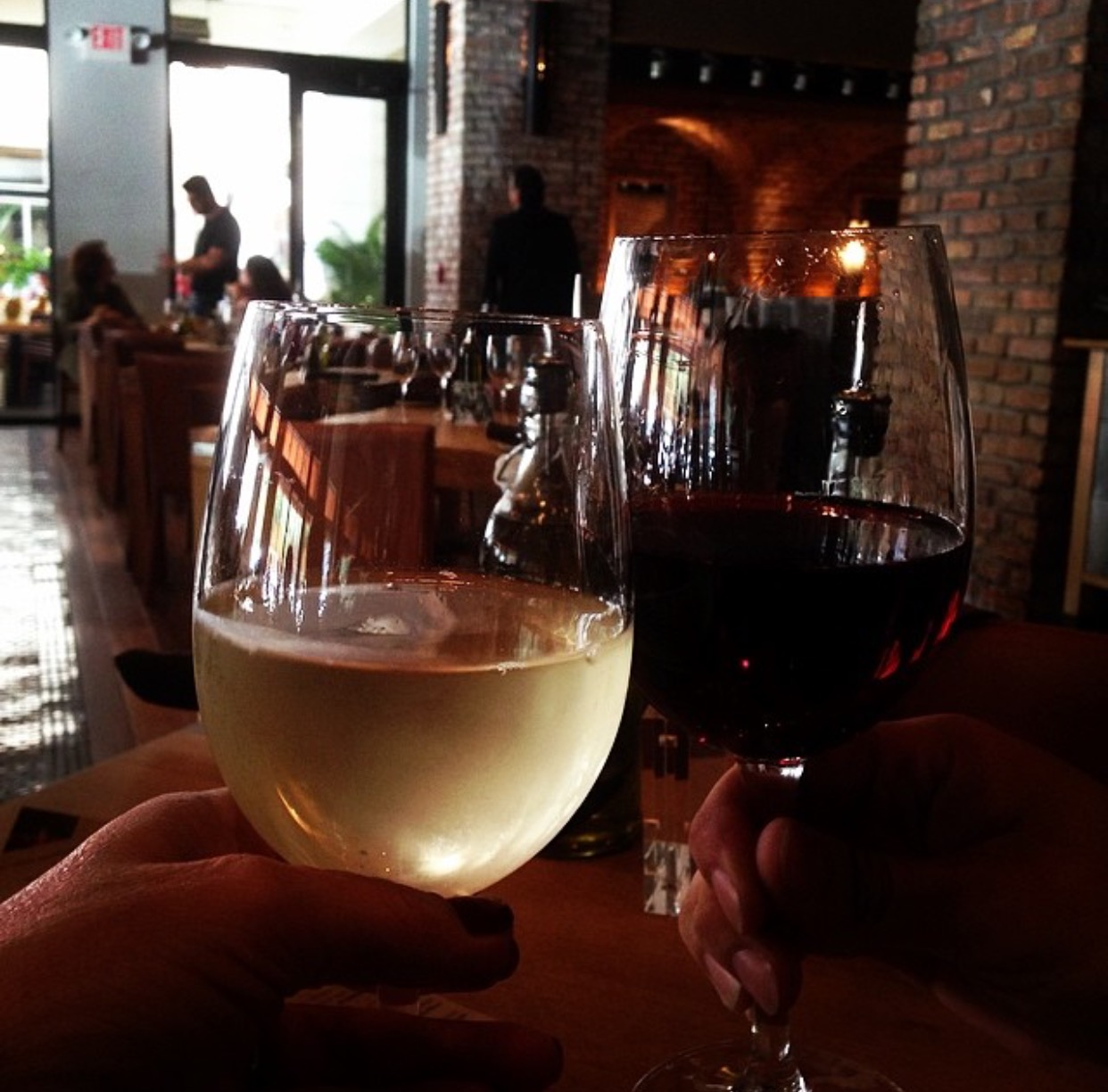 Tarpon Bend, 65 Miracle Mile.
Tarpon Bend boasts the longest happy hour in the Gables starting at 3pm and ending at 10pm Mondays-Fridays with 2 for 1 drinks. They also have Mojito Madness Thursdays all day long with fresh to order mojitos in traditional, miracle mile, blackberry, mango, pineapple, peach-berry, coconut, tutti-frutti, watermelon, grapefruit and arctic grape flavors for a mere $3.50 each. Sadly, no food specials, though.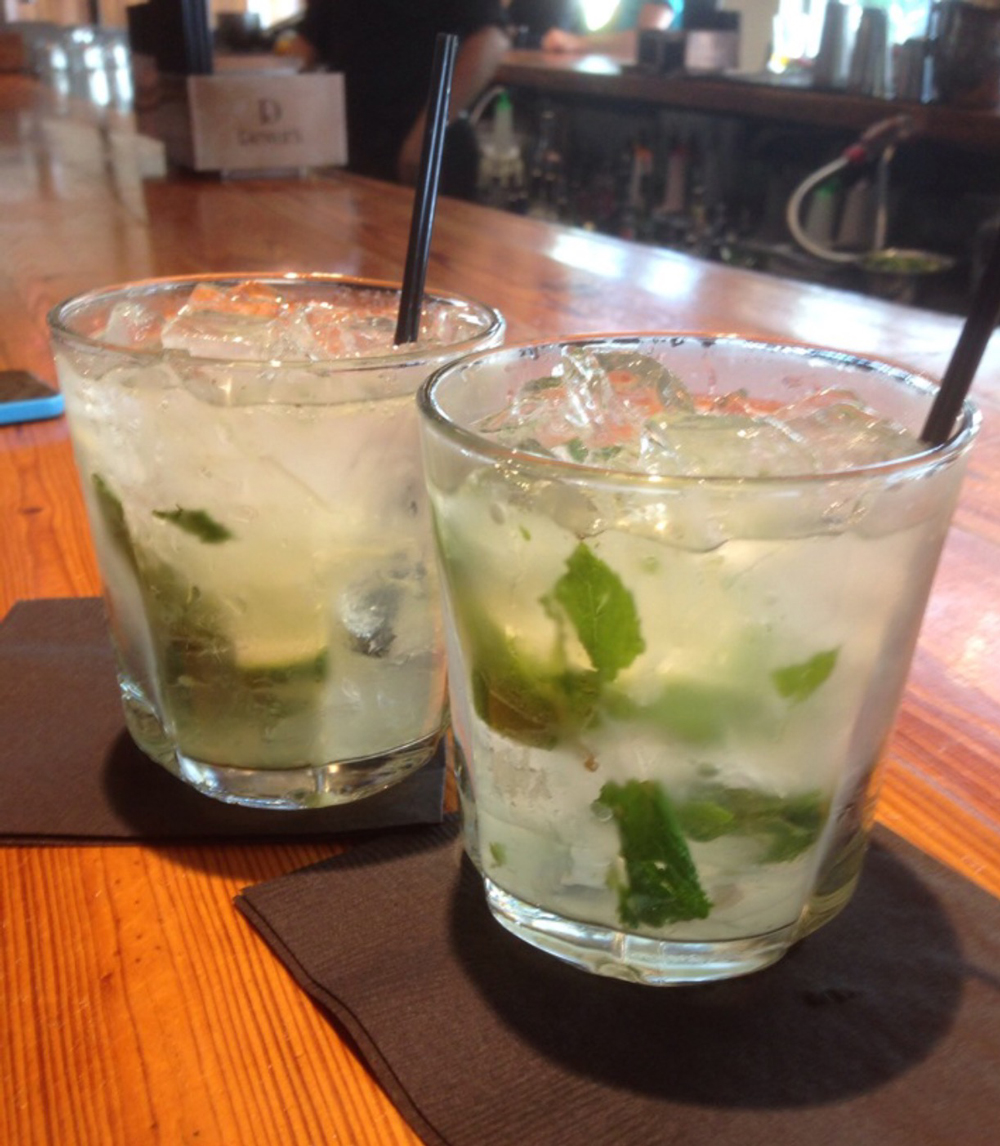 Obba Sushi & More, 160 Andalusia Ave.
Obba's happy hour is from 4pm-7pm on Mondays-Fridays and they offer half off all cocktails (Saketinis) as well as 2 for 1 on Sapporo beer and specialty rolls like their mouth-watering Pop Corn Lobster Roll. Other specials include Rock & Roll'In Wednesdays when all day long, all rolls are half off and they have also have karaoke from 7pm-10pm, as well as Sake To Me Fridays when you can have unlimited sake with any $19.99 order of food per person.
While I'm sure that there are several places not mentioned here, I'm hoping to supplement this blog in the future. For now, check out these places and I'll have some more for you in the very near future. Enjoy!