If you are a lover of comfort food, like I am, then head on over to The Local. Chef Phil Bryant has taken over our local gastropub and developed a menu firmly rooted in Southern cooking with a local twist. This is the place for fried chicken, craft beer, and beef jerkey.
The local has a relaxed pub vibe with exposed-brick walls and chalkboard menus that are updated constantly as new beer and food options are rotated into the menu. The menu changes on a weekly basis with the exception of a few core staples and local favorites. So even if you are a regular you will always find something new and enticing to try. Phil is always playing with new techniques and ingredients to come up with new creative and delicious recipes. He has developed recipe interpretations of Southern dishes with influences from South Florida ingredients like mango, plaintains, and yuca.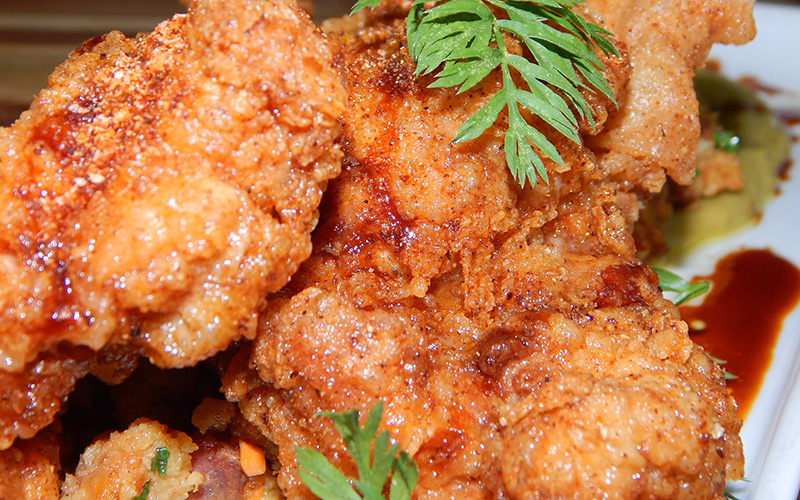 Menu Recommendations
The Local's food constantly makes it into top food lists. Definitely try the fried chicken. It takes spot #32 in the Daily Meal's America's Best Fried Chicken list. I tried the Steak tartare at the Art of Fashion event at Neiman Marcus. Chef Phil Bryant was serving his steak tartare for guests and everyone loved it. The steak tartare is served with deviled egg and Zak the baker toast at the restaurant. If you are looking for a good burger, you'll find it here. The burger patty is a bacon and brisket blend served with homemade american cheese, pickled onion relish, and Mississippi comeback sauce.
Dinner Tasting Menu
If you are feeling adventurous try the dinner tasting menu. Where Chef Bryant will pick 3 or 5 courses for you to try with a beer or wine pairing. Phil will guide you through the selection of menu items and will even serve you items that are not on the menu. This is for adventurous foodies that put their faith in Phil's hands as he guides them through the experience of the tasting menu. The 3 course menu is $35 and the 5 course menu is $45. The tasting menu is available Monday through Saturday starting at 4:30pm and on Sunday starting at 4:00pm.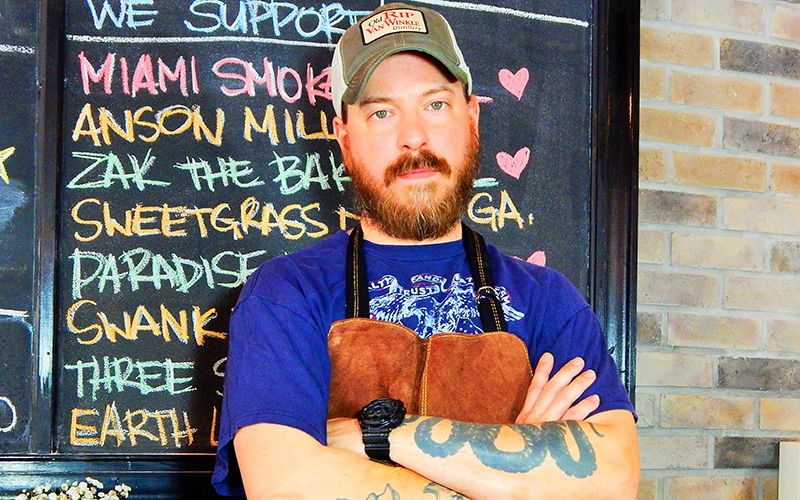 A Little About Chef Phil Bryant
Phil, who is originally from Virginia, has been working in kitchens since he was 15 years old. At first it was just a way to get some cash but once he graduated high school he started looking for something to do. He realized he liked the environment of working in a restaurant. Phil is a creative person and creating new plates gave him a creative outlet. So he decided he wanted to cook for a living.
Phil moved to Florida in 2007. He opened many renowned restaurants including Yardbird and Swine until he eventually took over The Local Craft Food and Drink. Where he established the restaurant's new identity of serving interesting craft brew and food.
Visit The Local and experience the super friendly staff, great burgers, comfort food, and beer selection for yourself! Tell them Paola from Coral Gables Love sent you ;)