Now that we've celebrated the new year, there's another celebration coming up: Día de los Reyes Magos (Three Kings Day). But where do we find a Roscon de Navidad in Miami? I asked Coral Gables Love readers to share their favorite restaurants and bakeries that sell the traditional dessert bread: Roscon de Reyes.
The result is a list of Spanish, French, and Latin American eateries in different South Florida neighborhoods selling their version of Roscon de Navidad! Do you have a Miami restaurant or bakery that should be included in this list of best Rosca de Reyes? Let me know in the comments or email info@coralgableslove.com.
1. Rodilla (Best Spanish Roscon de Navidad in Coral Gables, Brickell & Wynwood)
Only a few days left to experience the Christmas Roscón de Rodilla.
Made in the Wynwood bakery by their Master Pastry Chefs. They have expressly traveled from Madrid to Miami to be able to prepare the same recipe that they enjoy in Spain. With healthy and natural ingredients, maintaining its fidelity to the classic recipe, with or without cream, and decorated with almonds, sugar, and candied fruit, as tradition dictates.
Call and place your order ahead at your nearest Rodilla location:
Rodilla Coral Gables
135 Miracle Mile
Coral Gables Florida 33134
Phone: 786 677 8781
Rodilla Wynwood
282-284 NW 27th Street,
Miami Florida 33127
Phone: 786 677 8792
Rodilla Brickell City Center
701 S Miami Ave Space 363
Miami Florida 33131
Phone: 786 677 8709
2. Bachour Roscon de Reyes (Best Mexican King Cake in Coral Gables & Doral)
Reader Amy, got her Mexican style King Cake (Roscon de Reyes) at Bachour Bakery in Coral Gables last year. I didn't know the difference between the Mexican Rosca de Reyes and the Spanish Roscon de Navidad so I looked it up. Basically what I found is the Mexican version is often referred to as a "bread" more than a cake, and it's prepared without the creamy filling you find in the Spanish version. Have you tried both? Do you agree? Let me know if your thoughts in the comments!
Bachour will be accepting orders until January 4 for pick up January 5 and 6 . Call 305-203-0552 or order at one of their restaurants. Antonio Bachour has a location in Doral and in Coral Gables:
Bachour Coral Gables
2020 Salzedo St
Miami, FL 33134
Bachour Doral
8405 NW 53rd St
Doral, FL 33166
3. Chocolate Fashion (Best Galette de Rois in Coral Gables)
Reader Marie recommended the French version of the Rosca de Reyes. Pictured is the Chocolate Fashion Galette des Rois (King Tart) a fun dessert for the family or any gathering – available until January 15th. Chocolate Fashion is located at 248 Andalusia Ave, Coral Gables, FL 33134. Phone: (305) 461-3200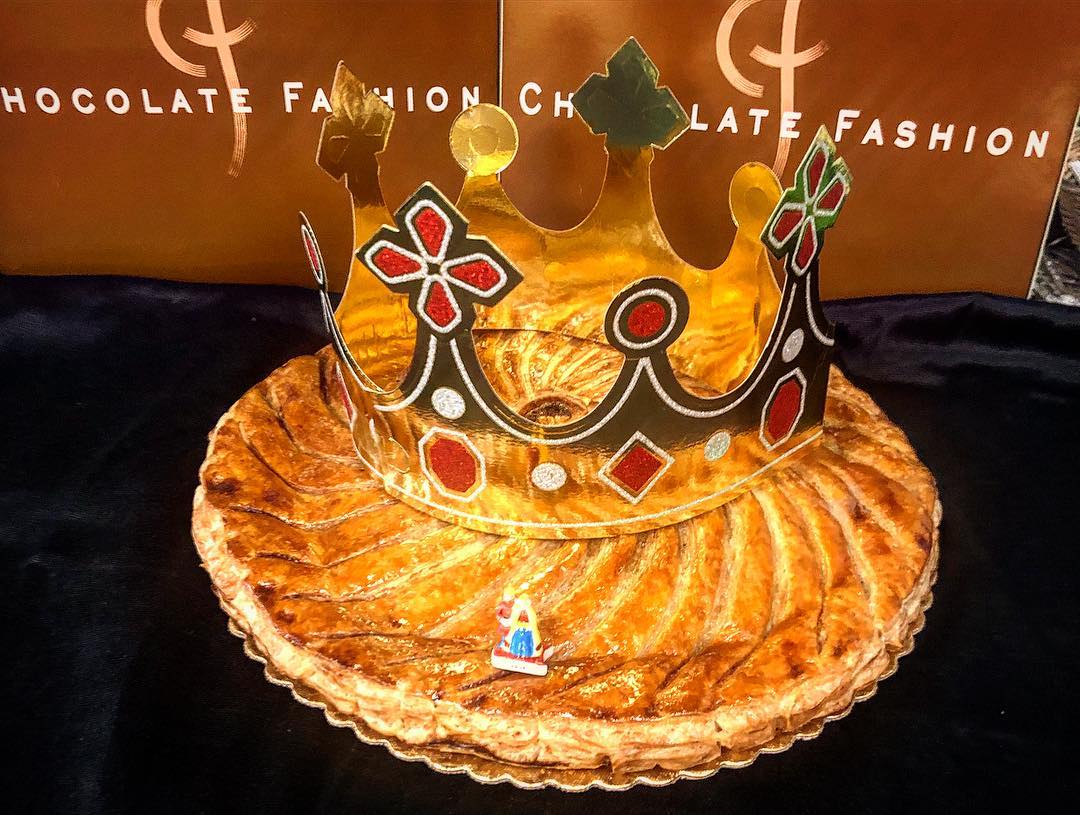 4. Delicias De España (Best Roscon de Reyes in Ludlam & Kendall)
Y que en un abrir y cerrar de ojos ya es hora del Roscón de Reyes! Delicias de España ofrece el Roscon de Reyes relleno de nata o relleno de crema pastelera.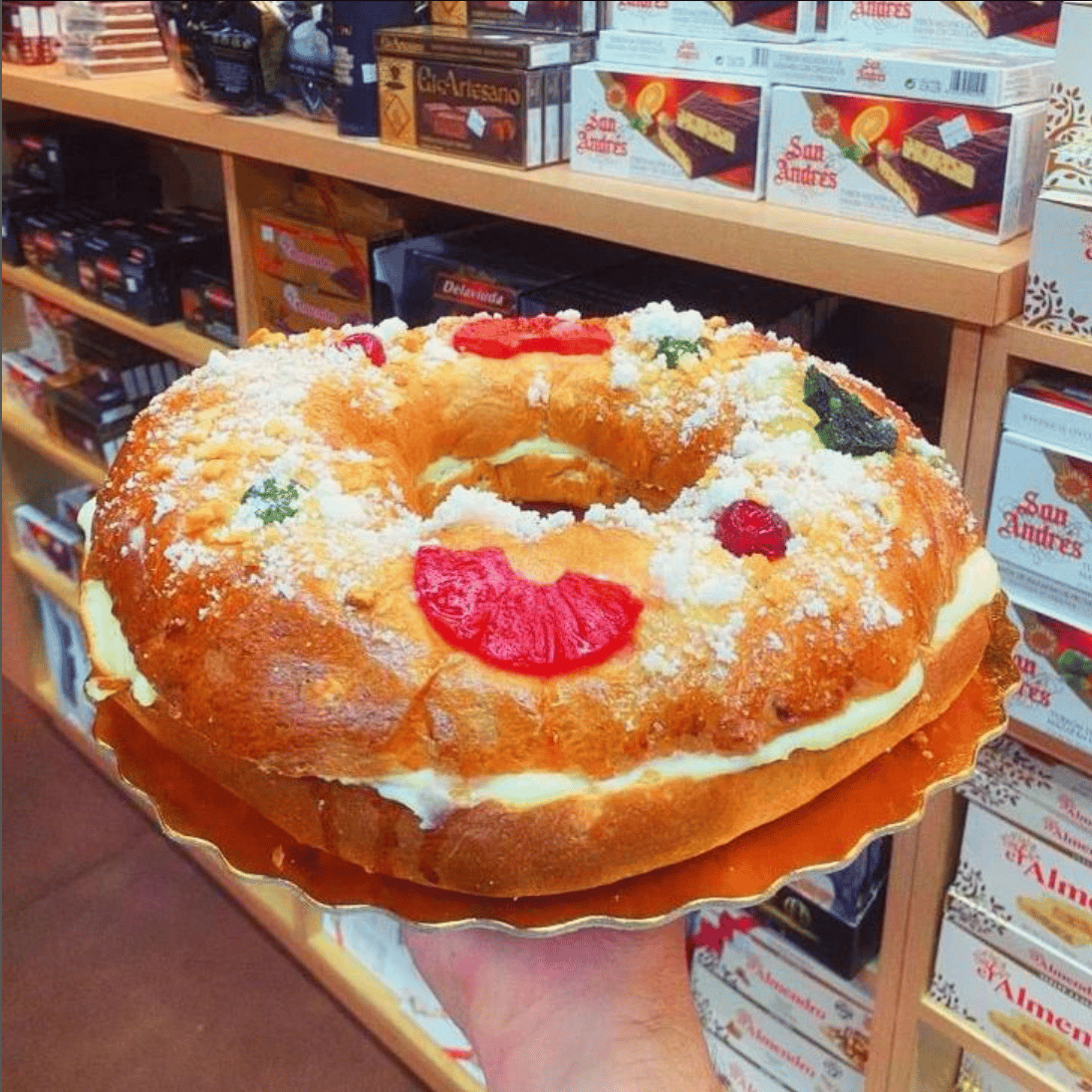 Delicias de España
(Ludlum)
7384 SW 40th Street.
Miami, FL 33155
Delicias de España
(Kendall – Dadeland)
8950 SW 74TH CT., SUITE 101
Miami, FL 33156
5. Gilbert's Bakery Rosca De Reyes
Vanessa recommends the Rosca de Reyes from Gilbert's Bakery. Their Roscon de Reyes are soft egg bread wreaths lightly citrusy and very sweet on top. Each wreath has a hidden token. Gilbert's Bakery is located at 5777 Bird Rd, Miami, FL 33155. Phone: (305) 668-0366