Sitting outside with laid-back tunes is my favorite way of enjoying brunch with friends. That's exactly what I was up to last Saturday. I visited ROK:BRG in South Miami with my partners in crime – Andrea & Simon (a.k.a the brunch crew). We enjoyed the fun atmosphere and the breeze from the outdoor fans. But the highlight was of course – the FOOD. ROK:BRGR is bringing serious game to the brunch scene. Keep reading for all the yummies you'll enjoy when you visit with your BFFs and brunch crew.
ROK:BRGR brunch. Photo credit: Vintage Unicorn
First things first, make sure to ask for the special of the day. It changes every weekend. Last Saturday, the special was the Cookies and Cream Mini Belgian Waffles and I am so happy I ordered them. Those fluffy and chubby waffles won my brunch-loving heart. The waffles are topped with a cookies and cream whip cream with a hints of cream-cheese and served with maple syrup. They were sweet but not over-powering – definitely worth indulging.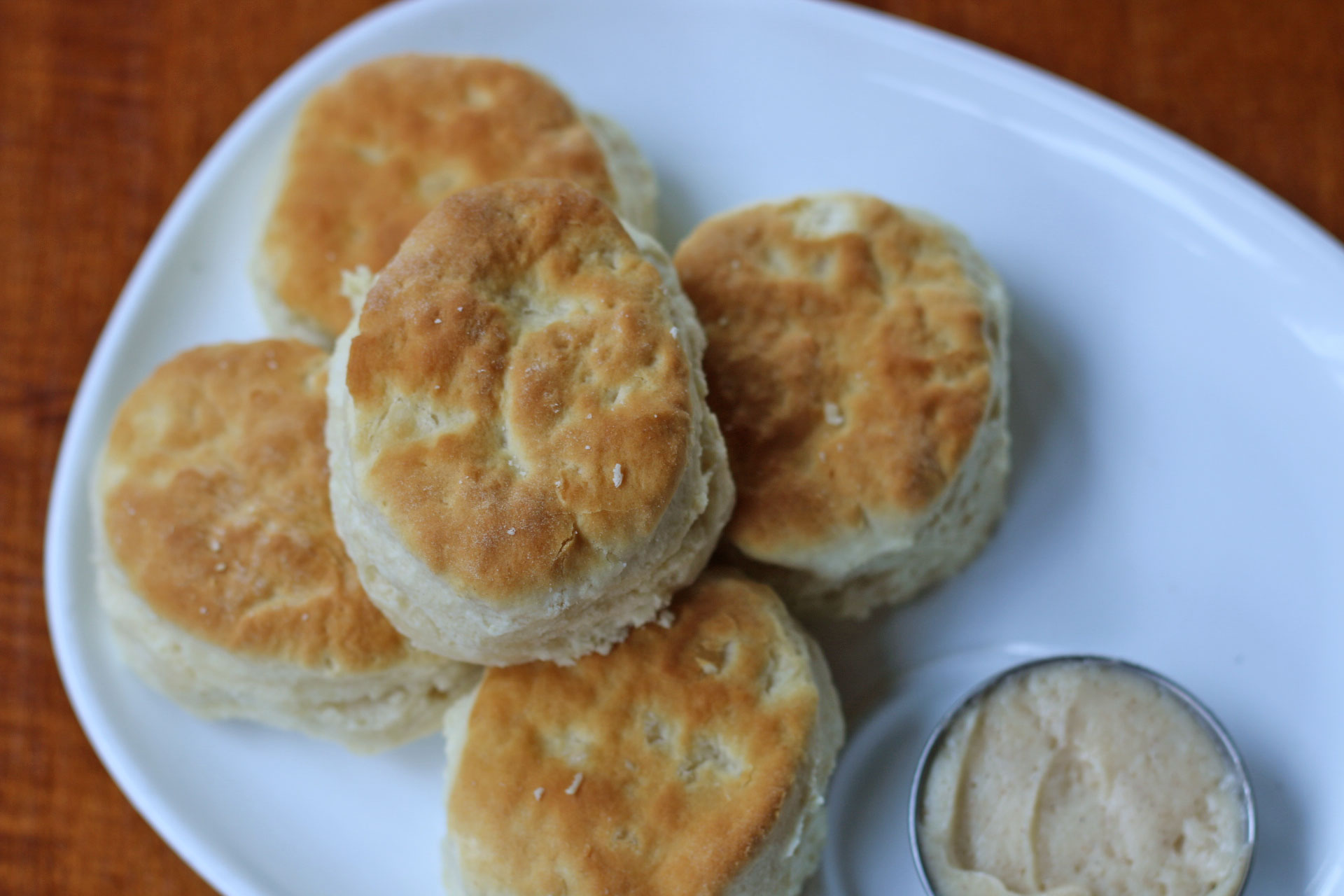 Biscuits with Honey Butter. Photo credit: Vintage Unicorn
Once you are informed of the special of the day, order brunch appetizers! That's right, why only have appetizers at lunch or dinner? We shared some apps while we perused the menu. We started with the breakfast classic: biscuits. ROK:BRGR makes their biscuits fluffy and buttery. They are served warm with honey-cinnamon butter. Each bite melts in your mouth – it's so good.
Our second appetizer was the French Toast Lollipops. Perfect for cinnamon lovers, this modern take on French toast is what Pinterest dreams are made of. They are served in a flight of mini shot glasses filled with maple crème. The maple crème tastes similar to a crème anglaise. Once we finished our french toast on a stick, the real brunch began.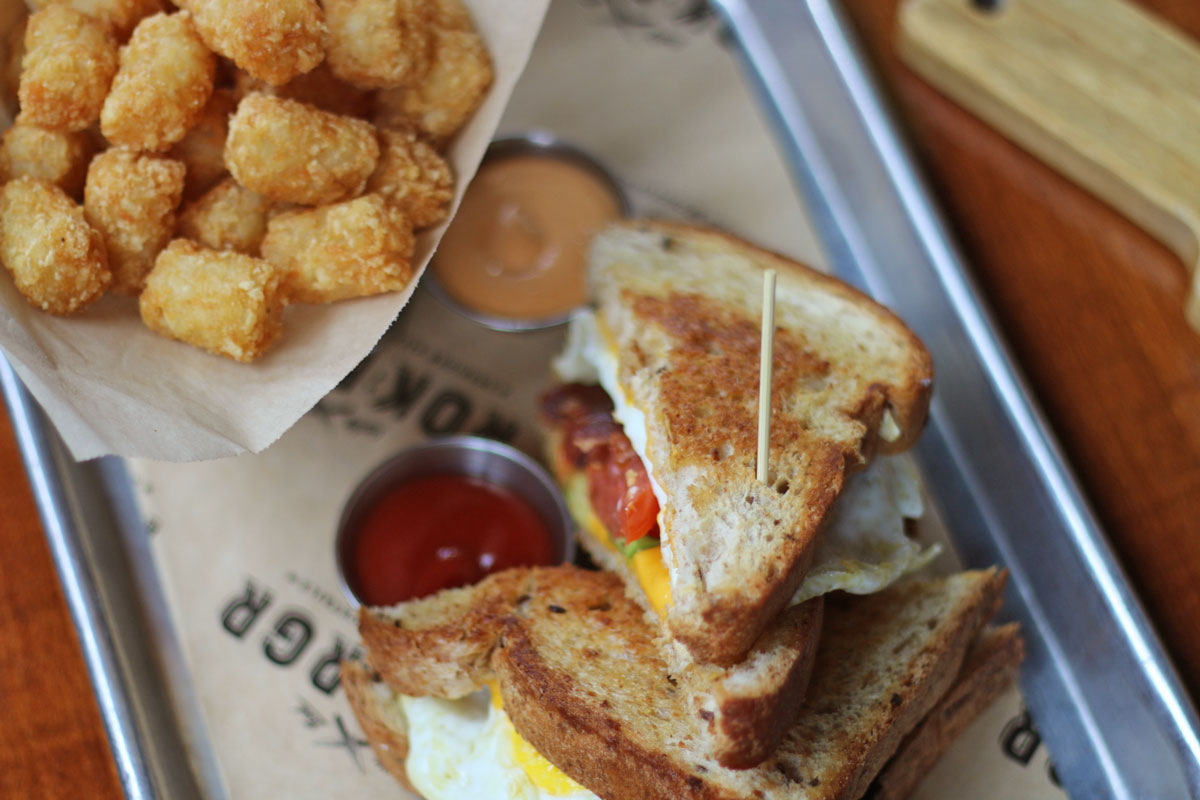 The Hangover #1 sandwich. Photo credit: Vintage Unicorn
For those who party hard on Friday night, order the Hangover #1 with avocado, bacon, fried egg, American cheese and tomato. This breakfast sandwich will perk you right up. Served on a thick multi-grain toast that's been slathered with butter and a side of super crispy tater tots. Those crunchy tiny potato clouds were amazing. In other words, make sure you get yourself some taters.
Simon is an eggs and potatoes kinda guy. So he ordered the Country Breakfast and reviewed it, "a pleasant surprise with eggs, meat, potatoes, and a side of pineapple and watermelon. It's a nice a colorful dish." Simon is from London; and if that's not a British review, I don't know what is.
Mimosa. Photo credit: Vintage Unicorn
The were mimosas flowing throughout the affair. We had such a wonderful brunch experience and with such an extensive brunch menu we'll have to visit another time to try their take on chicken & waffles, eggs Benedict and pancakes. Now it's your turn! Stop by ROK:BRGR for brunch on Saturday or Sunday and let me know what you think. ROK:BRGR is located at 5800 SW 73rd St, South Miami, FL 33143. For more information visit rokbrgr.com.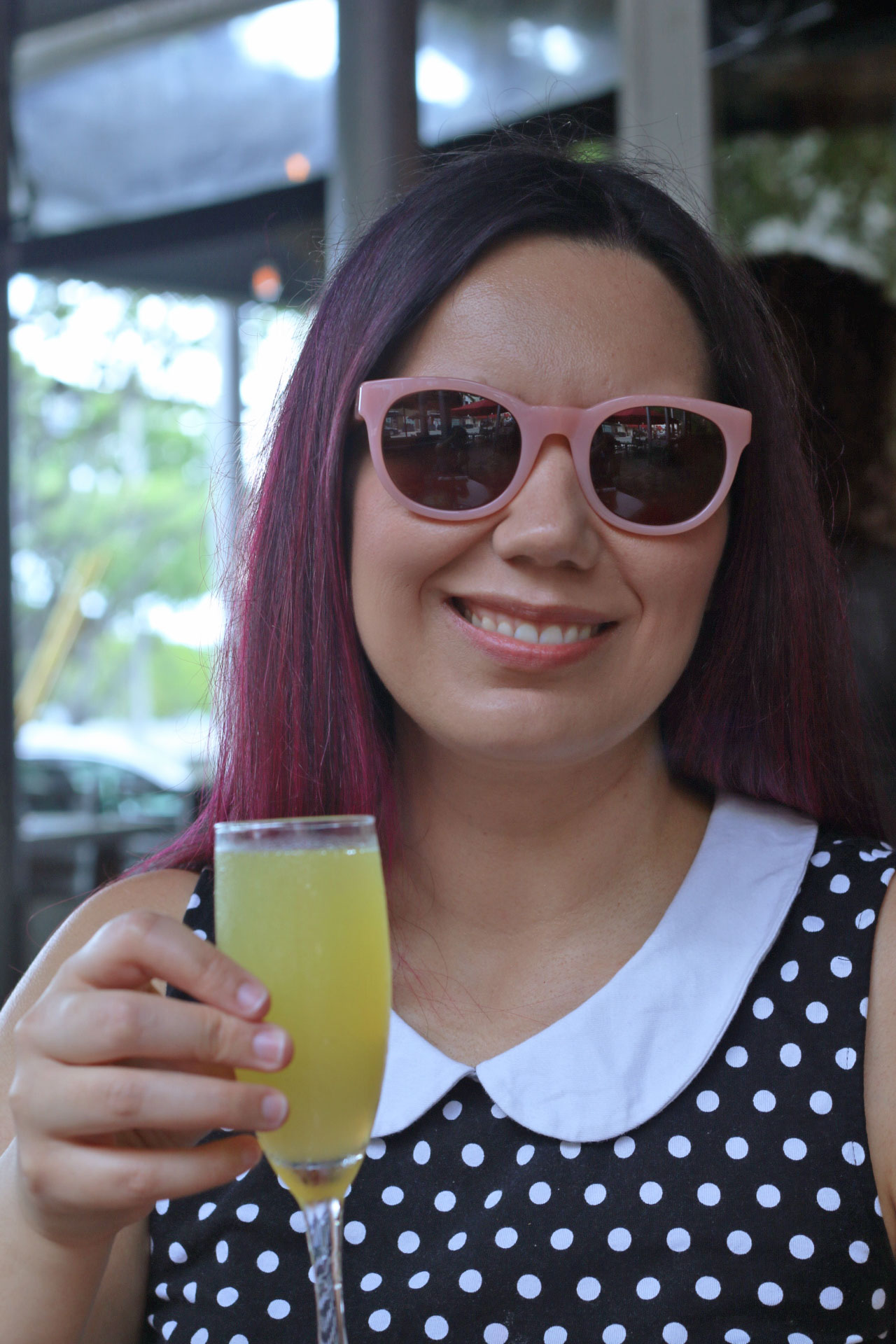 Cheers! Photo credit: Vintage Unicorn