When 3 o'clock comes around and you must take a cafecito break, head on over to Cafe Curuba located at 2626 Ponce de Leon Blvd. – on the corner of Ponce de Leon Boulevard and Almeria Avenue. Cafe Curuba has been open a year in downtown Coral Gables; and it's well on its way to becoming the neighborhood coffee shop hangout. Owner Debbie Rabinovici describes Cafe Curuba as a coffee shop with, "Latin American pizzazz, serving specialty coffee and tea accompanied by homemade treats." Debbie wants Cafe Curuba to be the local neighborhood gathering place. The employees know the names and favorite drink of every regular.
So what's so special about this coffee shop? Many things: the impeccable service, the specialty coffee (obviously), the homemade pastries, the curated music, and the welcoming homey atmosphere. There are many places serving coffee in our area but none of them have the personality of Cafe Curuba. It simply makes you want to sit down and hangout. The delicious coffee draws you in and the free wi-fi lets you know you don't have to leave anytime soon.
Cafe Curuba is the creation of Colombian native, Debbie Rabinovici. After graduating from film school in NYC Debbie worked as a barista at a couple of specialty coffee shops, Kafe 1668 and Gimme! Coffee. During that time she fell in love with the idea of a neighborhood coffee shop and hangout place. So she decided to bring the specialty coffee and high quality bean coffee concept to Miami. After much work and planning, she opened the doors of Cafe Curuba in April 2014.
The look of the cafe is a mix of industrial chic meets provincial. Exposed A/C vents are complemented by cozy cushions on the bar stools and antiques on the shelves. The walls are covered by vintage film poster art. The posters are part of a collection owned by Debbie's father. Even the music, an enjoyable mix of folk and indie, works to complete the cool yet friendly atmosphere.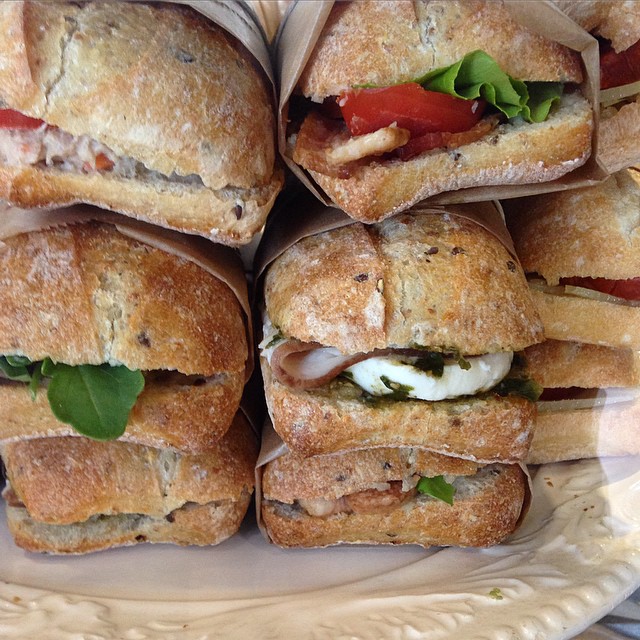 Cafe Curuba serves breakfast, brunch, and lunch. All of the pastries sold at Cafe Curuba are homemade from scratch and the bread is baked fresh at the cafe. Their granola is delicious and made fresh at the cafe using Brazilian nuts, almonds, maple syrup, old fashion oats, ginger, and cinnamon. I am a big fan of their sandwiches. The BLT sandwich also has avocado. Yum! I have also tried the turkey sandwich and the chorizo sandwich – both get two thumbs up.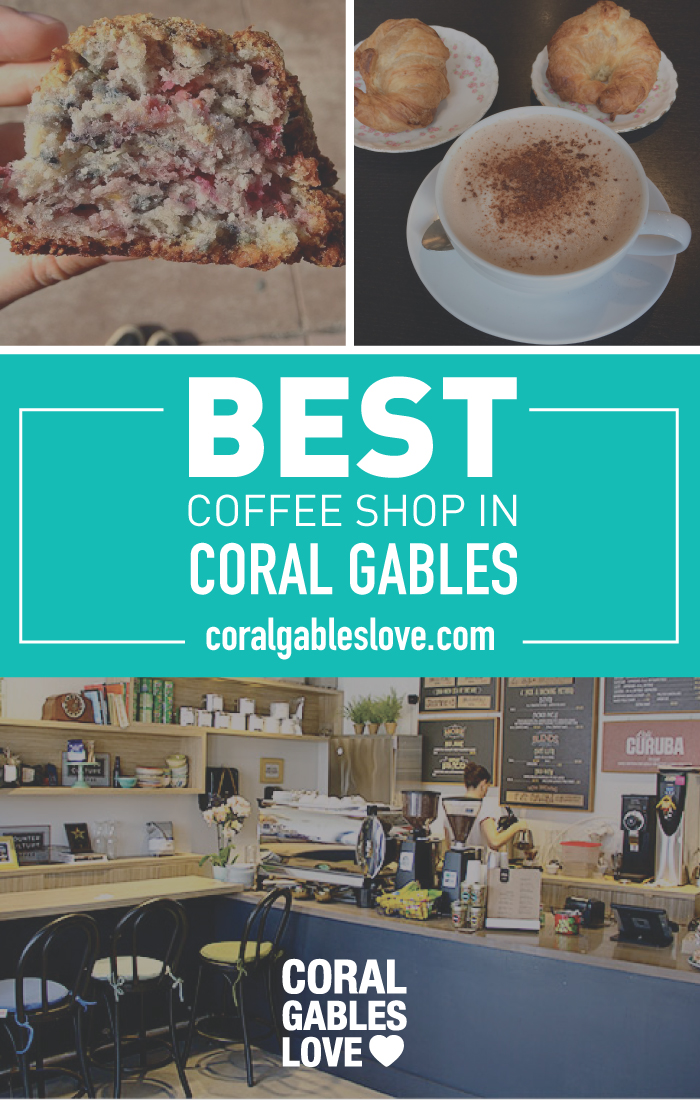 Cafe Curuba is the first shop in Miami to serve coffee brewed from Counter Culture coffee beans. This prestigious bean roaster is located in North Carolina and vets each establishment that serves their coffee beans to ensure high quality coffee in every coffee cup. Cafe Curuba is also proud to work with local roaster Panther Coffee. All the espresso based drinks use Pather Coffee beans. Cafe Curuba always carries two types of beans that change seasonally. Debbie makes sure to always have a straight forward option for the those customers who like their coffee without any frills. Then, she also makes sure to cater to more adventurous customers by stocking a fruity or exotic flavor. Right now she offers the Burundi coffee beans as the exotic option and Guatemala coffee beans for the regular coffee we all know and love.
If you are looking for the finest coffee experience in the Gables, order the Clever (called tinto in Colombia). The Clever is a brewed cup of coffee made to order from your choice of beans. It is a very nuanced cup of coffee much like a glass of fine wine.
My favorite drink at Cafe Curuba might be their Milo shake. This drink uses a malt chocolate flavored powder that kids drink in Colombia, Jamaica, and Australia. To me, the Milo shake tastes like heaven. It reminds me of growing up in Colombia. The barista can also make you a grown up version of the Milo shake by adding a shot of espresso and/or banana.
When you go to Cafe Curuba you make friends and join a coffee loving family. Next time you visit, mention this article and you get a FREE pandebono for being an amazing Coral Gables Love reader :) Thank you Debbie!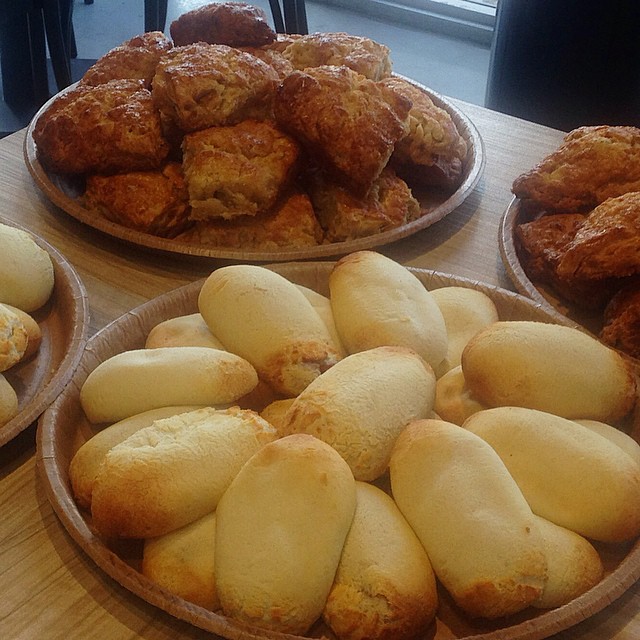 Cafe Curuba also offers take-out orders and catering including: full cakes, executive lunches, sandwiches by the dozen, and salads by the pound. Visit their website for their full menu www.cafecuruba.com