We're excited to partner with our sponsor Dhōs to share this useful V-day gift guide with you.
We've been busy. We're not procrastinators. Yet, Valentines Day is this Sunday and it's Friday. If you haven't planned anything, here are 10 things you can get in the Miami area.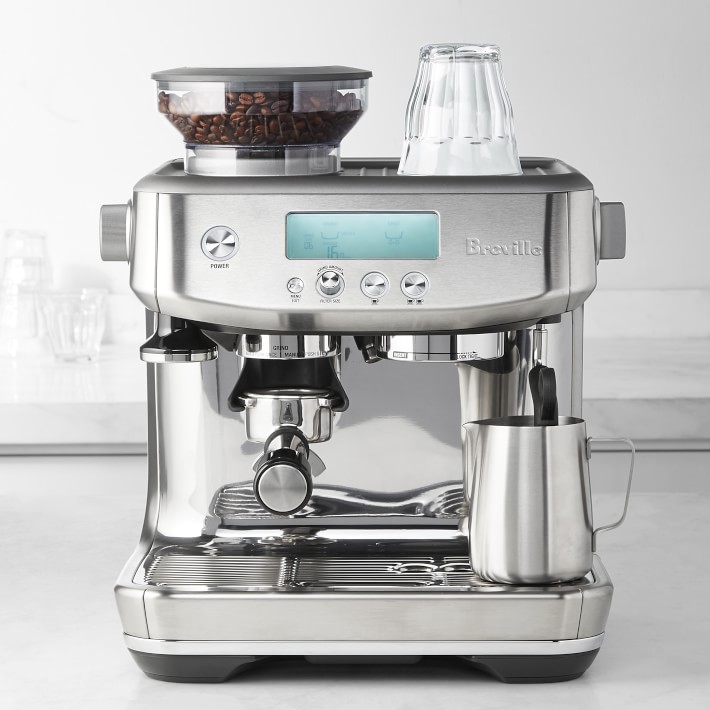 For your coffee lover buy the Breville Barista Pro Espresso Machine. Get barista-quality espresso drinks – from bean to brew – quicker than ever, thanks to this machine's 3-second heat-up time. Featuring an intuitive LCD screen interface, the espresso maker provides all the information you need to make your coffee exactly the way you like it. The built-in grinder delivers the perfect amount of coffee right before brewing, so you always get rich, full flavor. Buy the Breville Barista Pro Espresso Machine at williams-sonoma.com in Merrick Park in Coral Gables.
2. Lion Rush Coffee – Miami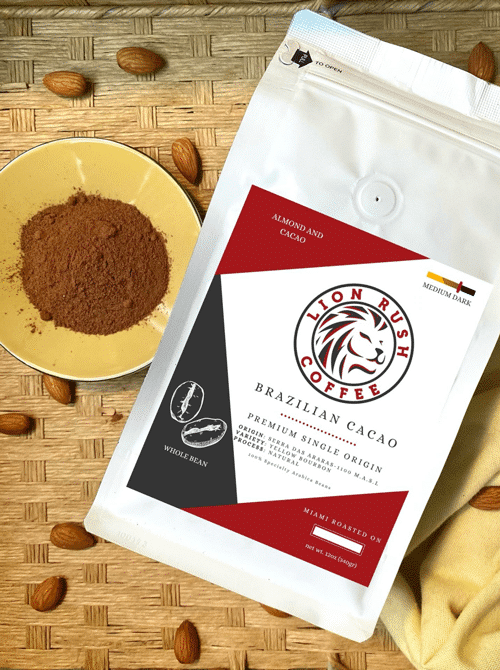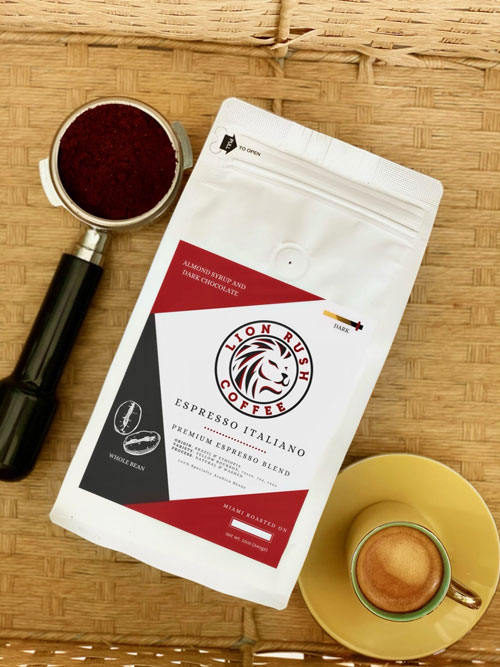 Now that they have a new fancy espresso machine, load up on some Lion Rush Coffee Beans. This Miami based company produces a blend roasted to an espresso level, bringing you a bold and full mouthfeel of chocolatey goodness! With the right mix of Brazilian and Ethiopian beans, this blend is an exquisite way of providing you with passionate Italian energy. Lion Rush Coffee also offers coffee for brewing at home if you don't own an espresso machine. For more information or to place an order visit lionrushcoffee.com.
3. Eating House Valentine's Day Brunch Kit – Coral Gables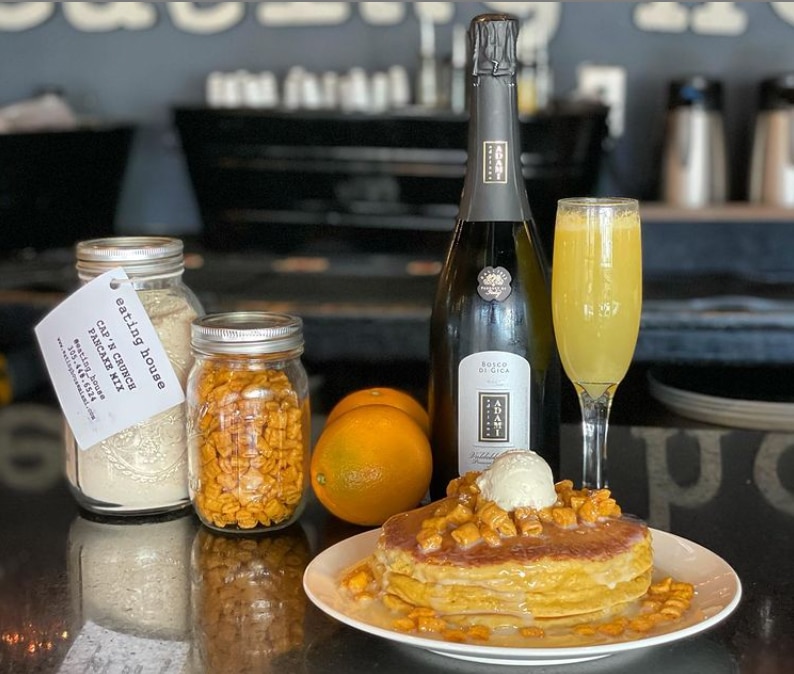 Staying in this weekend? Surprise your loved one with an Eating House Valentine's Day Brunch Kit! 🥞 Includes: Cap'n Crunch pancake mix, candied cereal, condensed milk, vanilla butter, a bottle of prosecco and 2 oranges for $60. To place your order call Eating House at (305)448-6524. Eating House is located at 804 Ponce de Leon Blvd, Coral Gables, FL.
4. A Day at Fairchild Garden's Sweetest Stroll Event
This Saturday & Sunday, February 13th and 14th, share the Love at Fairchild Garden! Whether it's with your friends or family, stroll the 83 acres of botanical delights and visit an eclectic mix of local bakeries, confectioners, artisans and plants. The event is from 10 am – 4 pm. They offer early admission from 9 am – 10 am on Saturday for those who identify as vulnerable. For more information or to buy your tickets, visit fairchildgarden.org
5. Dhōs Spirits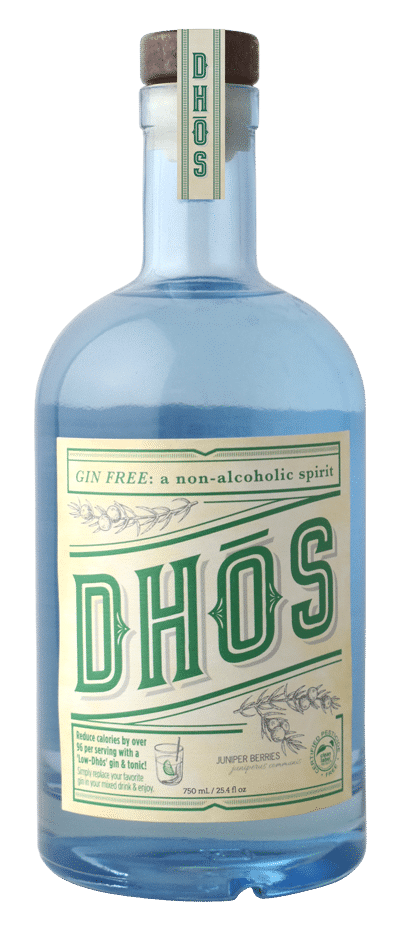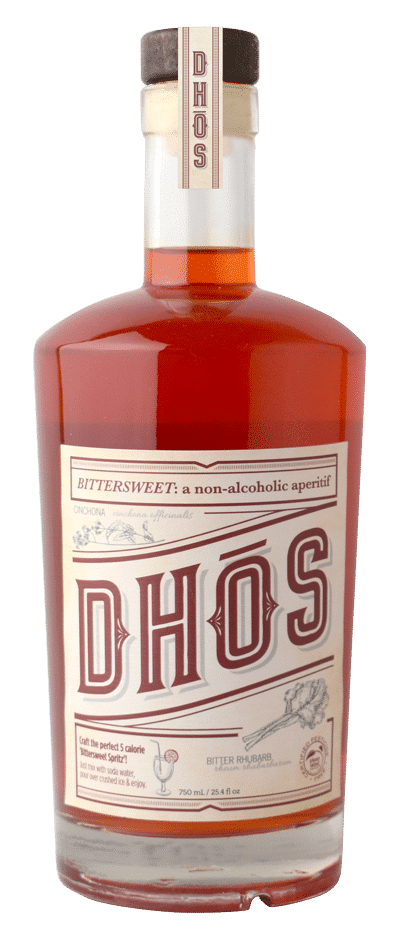 If you're not able to drink or don't enjoy alcohol, celebrate Valentine's Day dry with a cocktail! Dhōs offers three non-alcoholic spirits – Bittersweet, Gin Free, and Orange. Dhōs is hand crafted in the US at an organic farm and distillery in Sheridan, Oregon. It has zero sugar and only zero-five calories per serving! For more information visit dhosspirits.com. Okay this is from Oregon, but I have a bottle of Dhōs Orange for the first person to email me at info@coralgableslove.com for pick up in Coral Gables :)
6. Miami Mask Chain
Miami Mask Chains offers a convenient yet fashionable way of having your mask with you HANDS FREE at all times. Their chains simply go around the neck, attach to any size face mask + come in a variety of colors + styles.
7. Unique Valentine's Day Cards at Books & Books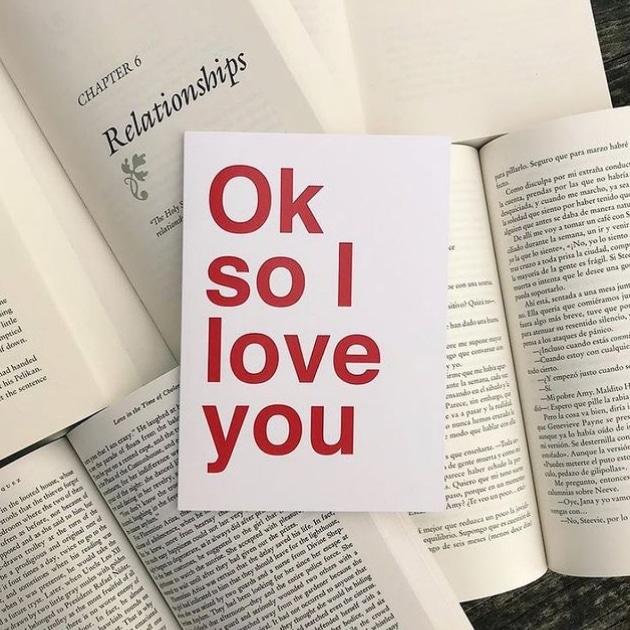 Books are our love language. Have you picked up your Valentine's Day card yet? All of our stores carry beautiful cards from one of a kind companies like @sadshopco and @riflepaperco. Books and Books is located at 265 Aragon Ave, Coral Gables. For more information visit booksandbooks.com
8. Flowers From House of Lilac in Miami
Don't show up empty-handed. Get some beautiful fresh flower wraps and arrangements, or dried flower wraps and arrangements from House of Lilac Valentine's Day collection.To place your Miami flower pick up or delivery visit houseoflilac.com. House of Lilac is located at 7162 SW 47th St, Miami, FL 33155.
9. Edible Bouquet from Stephanie's Crepes
Gift your loved ones this Valentine's an edible crèpe bouquet. Gluten-Free Valentine's Day Crépe Bouquets of nutella strawberries, dulce de leche strawberries, or a mix both flavors. The bouquet is made of petite crepes you can order the love birds bouquet with 4 crepes for $40 or the Grand Bouquet with 6 mini crepes for $55. You must pre-order by February 13th, please call (786) 636 -8939 to place your order. stephaniescrepes.com
10. Fine Gifts From Jae's Jewelers in Coral Gables
Put your feelings down on paper, with a fine writing instrument from Montblanc. Browse gifts for all of your loved ones at jaesjewelers.com. Jae's Jewelers is located at 237 Miracle Mile, Coral Gables, FL.