I'm excited to work with our sponsor, Hyundai USA, to share this travel guide of Asheville, North Carolina with you!
Living in Miami, it's easy to forget how fun driving can be. For better or worse, our roadways have only 3 features: flat, straight, and slow. Don't get me wrong, there's a lot to love about Miami – beautiful beaches, no winter, AREPAS – but, if you want to wind through scenic mountain roads, you gotta travel. And, as I recently found out, there is no better place in the country to get behind the wheel than the Blue Ridge Mountains of Asheville, North Carolina.
I was invited to explore Asheville in the 2020 Hyundai Palisade, and I want to tell you all about it – spoiler alert, Asheville is more than just country roads. There is so much to see and do in Asheville that I decided to create this little travel guide in case any of you are looking to make your getaway to the Appalachian trail.
When to visit Asheville, NC
Unlike Miami's year round summer days, Asheville experiences all four seasons. Depending on the season you visit, you'll have different experiences to choose from.
Visiting Asheville in the Spring
Grab that Instagram-worthy photo surrounded by tulips during Asheville's blooming season. Explore Asheville has the area's blooming schedule detailing which flowers bloom each month – March through June.
Summer Asheville: Ideal for Outdoor activities
Summer time in Asheville is for taking advantage of all the outdoor activities from zip-lining to whitewater rafting.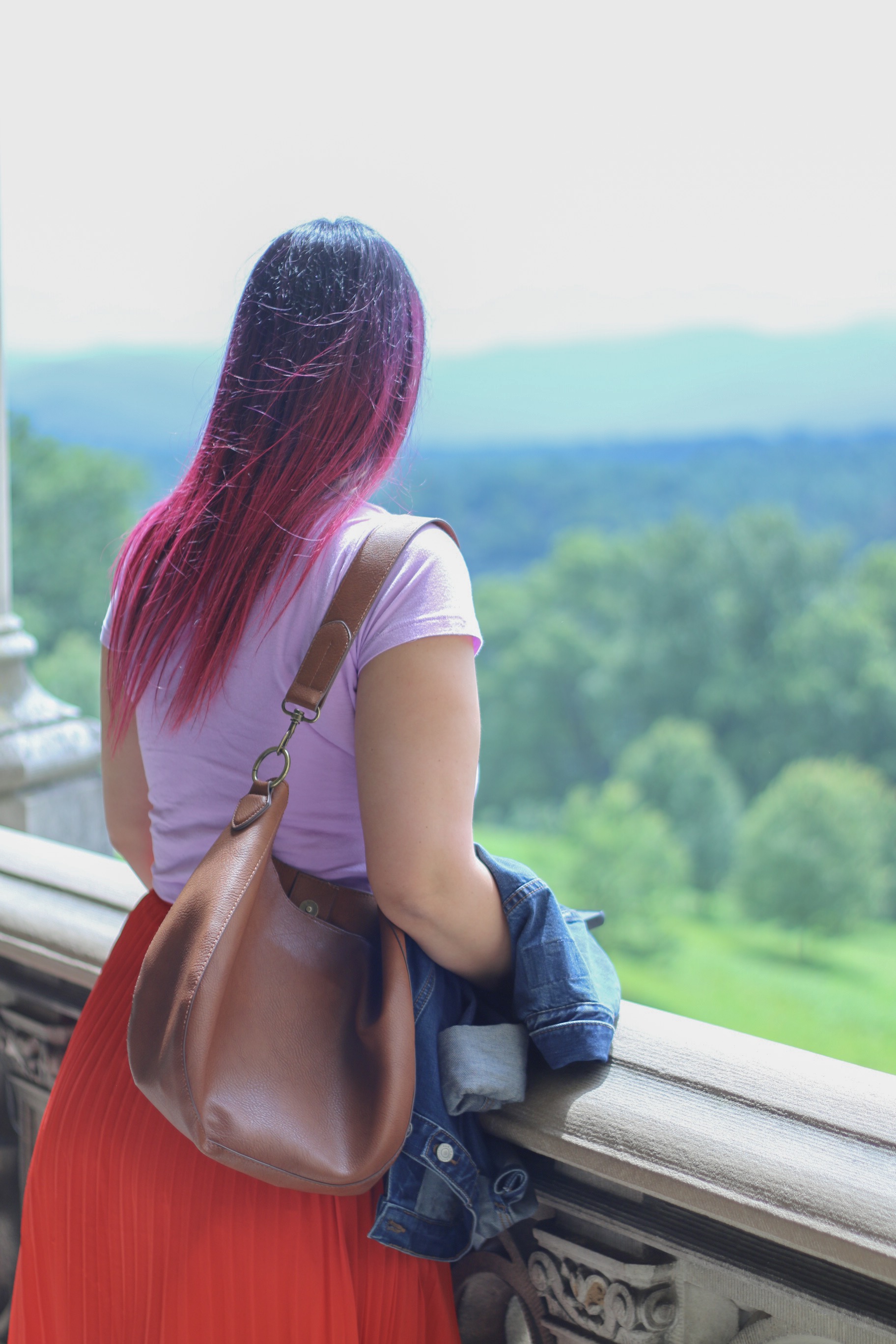 Asheville North Carolina Fall Foliage
Witness the lush green landscape transforming into the iconic oranges, yellows, and browns of autumn. Romantic Asheville forecasts the fall foliage from September through October.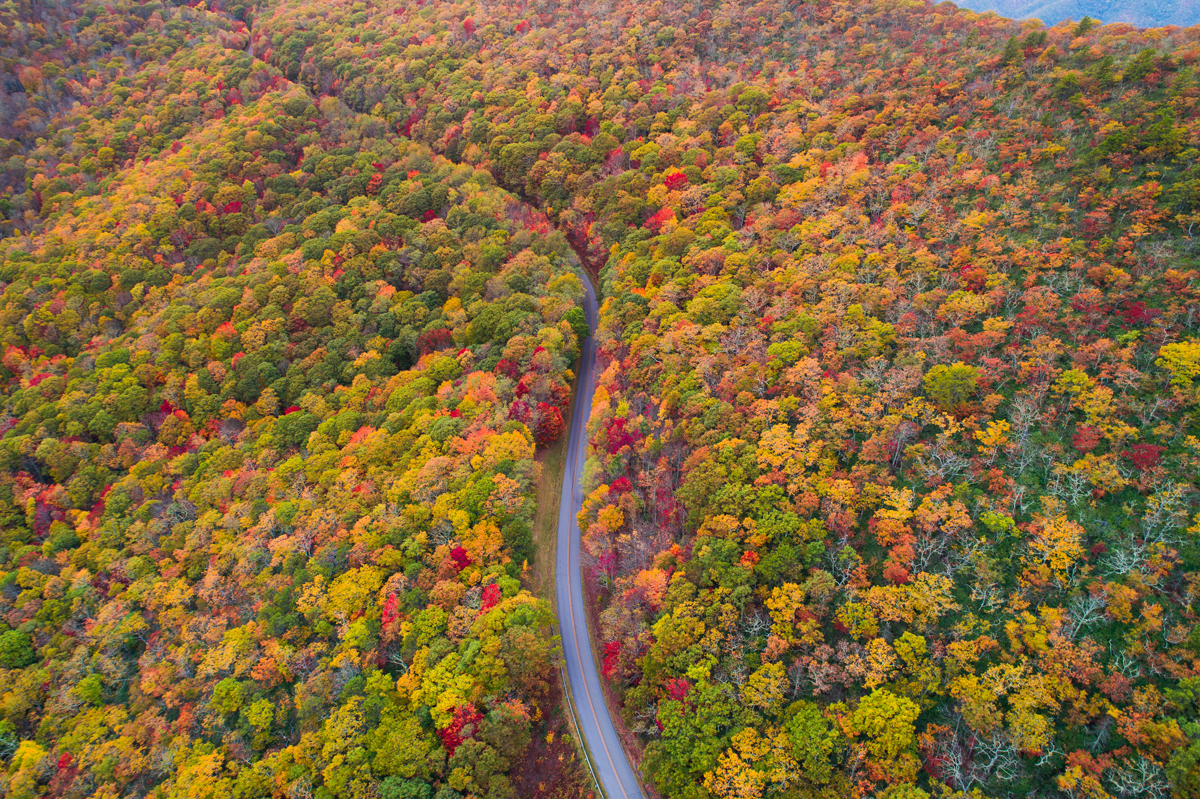 Hug The Curves As You Drive The Blue Ridge Mountains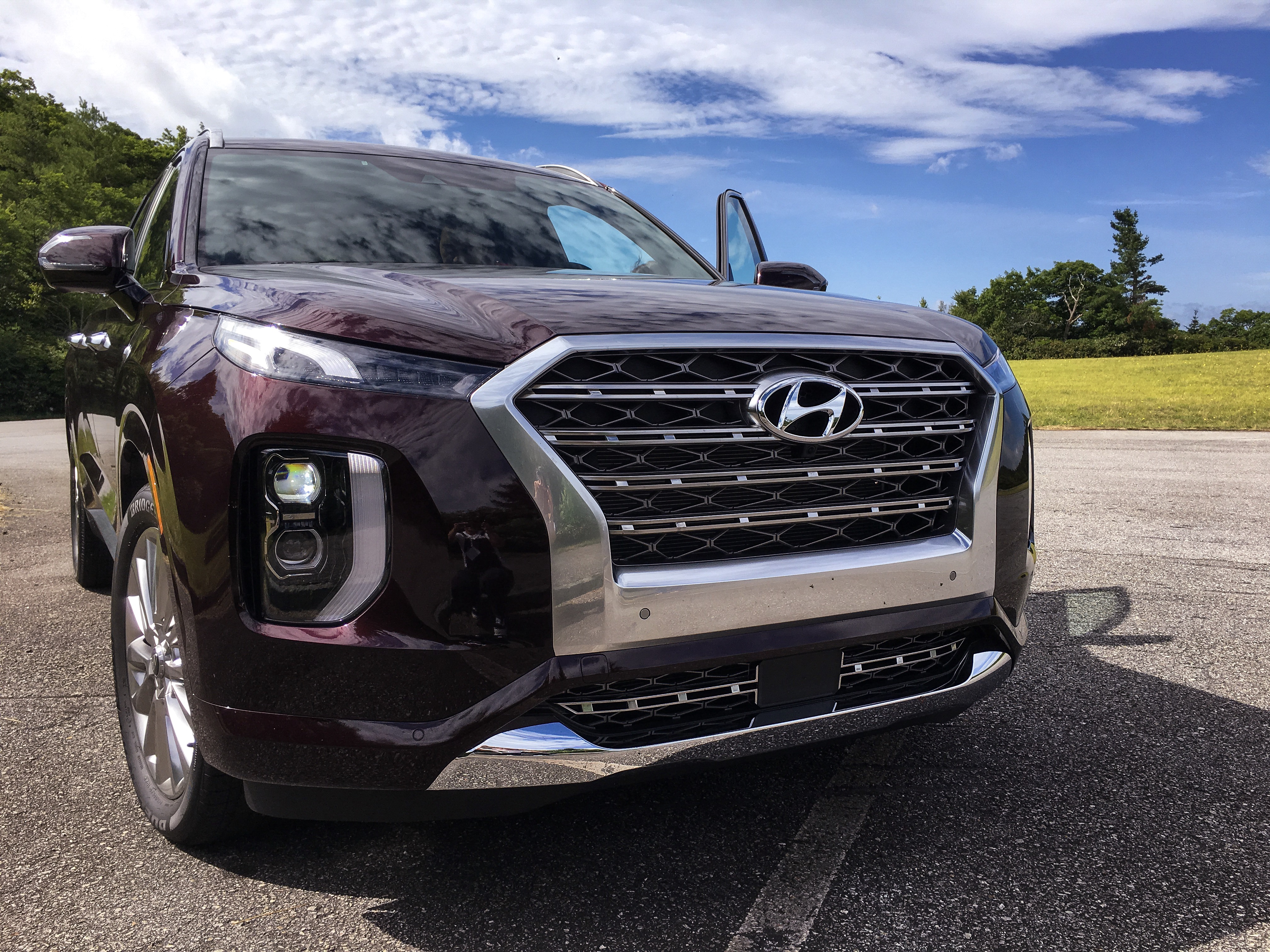 My traveling companions and I loaded ourselves into the 2020 Hyundai Palisade. With more than enough space, the midsize SUV can seat up to seven passengers across three rows. I took the driver's seat and drove us towards Blueridge Parkway – a National Parkway known for it's scenic views of far away mountain ranges. We blipped in and out of lush forests as we drove through tunnels plunging us into momentary darkness as we cut across the majestic Blue Ridge Mountain.
It's fun to drive a curvy road but staying in your lane is not that easy. Curves like the photo above are serious business. Luckily the Hyundai Palisade has lane keeping assist helping you stay on the right side of the road, removing the stress of driving, and keeping you safe.
Take a Peek At The View From Mount Mitchell State Park
After 35 miles of winding our way around Blue Ridge Parkway, we should have arrived at our first stop. Mount Mitchell is the highest point east of the Mississippi at 6,684 feet. Unfortunately, I missed a turn and we simply enjoyed the winding roads and headed to our lunch destination – the Stag Cafe at the Biltmore Estate.
Travel Back In Time At The Biltmore Estate
We arrived hungry at The Biltmore Estate – not be confused with the Biltmore Hotel in Coral Gables – is America's largest home, built by George Vanderbilt in the 1880s. With four acres of living space and 250 rooms, it is an extraordinary home to explore. My top three attractions at the Biltmore mansion (or castle? What's the term for a home with 250 rooms?) are the skylight garden on the first floor, the view of the Blue Ridge Mountain from the balcony, and the vast front lawn of the house – the perfect background for the Biltmore Estate selfie.
I plan to return to the Biltmore Estate in the spring to admire the blooming gardens and explore a few more of the 8,000 acres.
photos by Vintage Unicorn
Enjoy The Day at River Arts District Asheville, NC
The River Arts District consists of over 200 artists and working studios in 22 former industrial and historical buildings spread out along a one mile stretch of the French Broad River. It's a great place to enjoy local art and cuisine.
Visit New Belgium Brewing Company
If you're a fan of the amber ale Fat Tire, like I am, visit the New Belgium Brewing Company and enjoy their patio facing the river – located at 21 Craven St, Asheville, NC 28806, USA.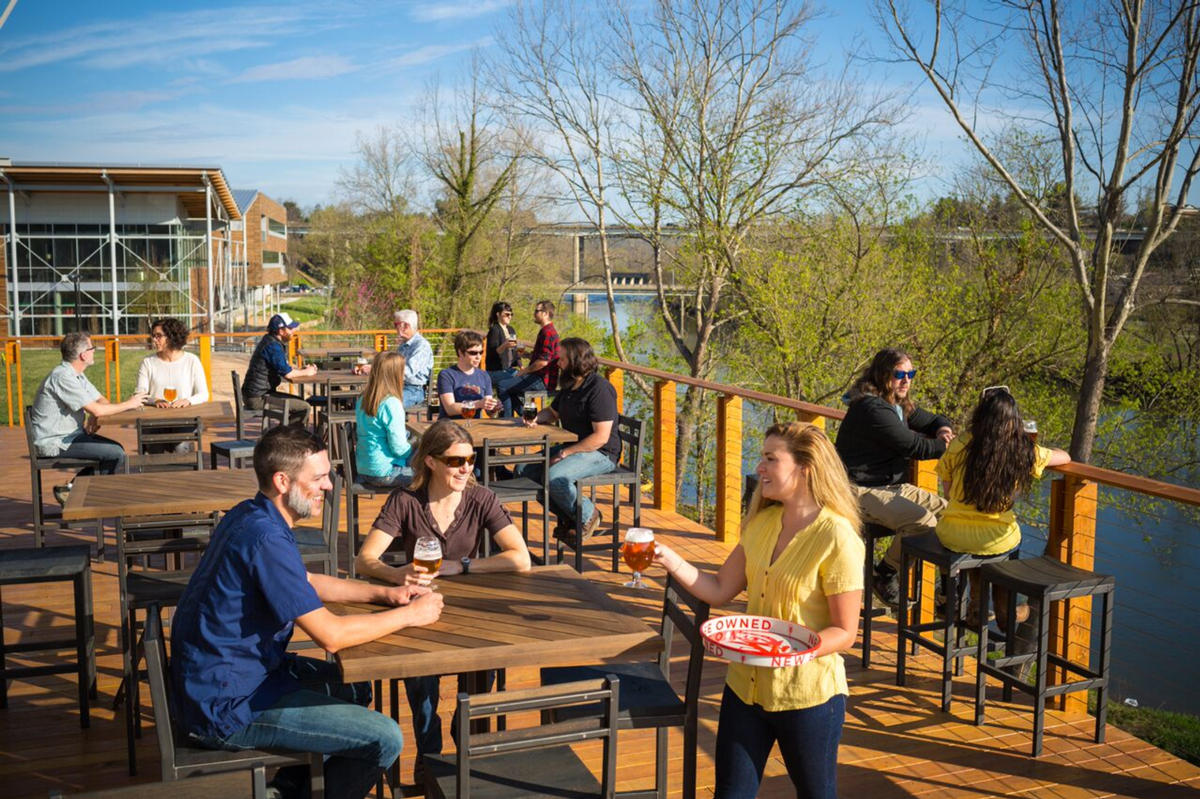 Meet the Wildlife at The WNC Nature Center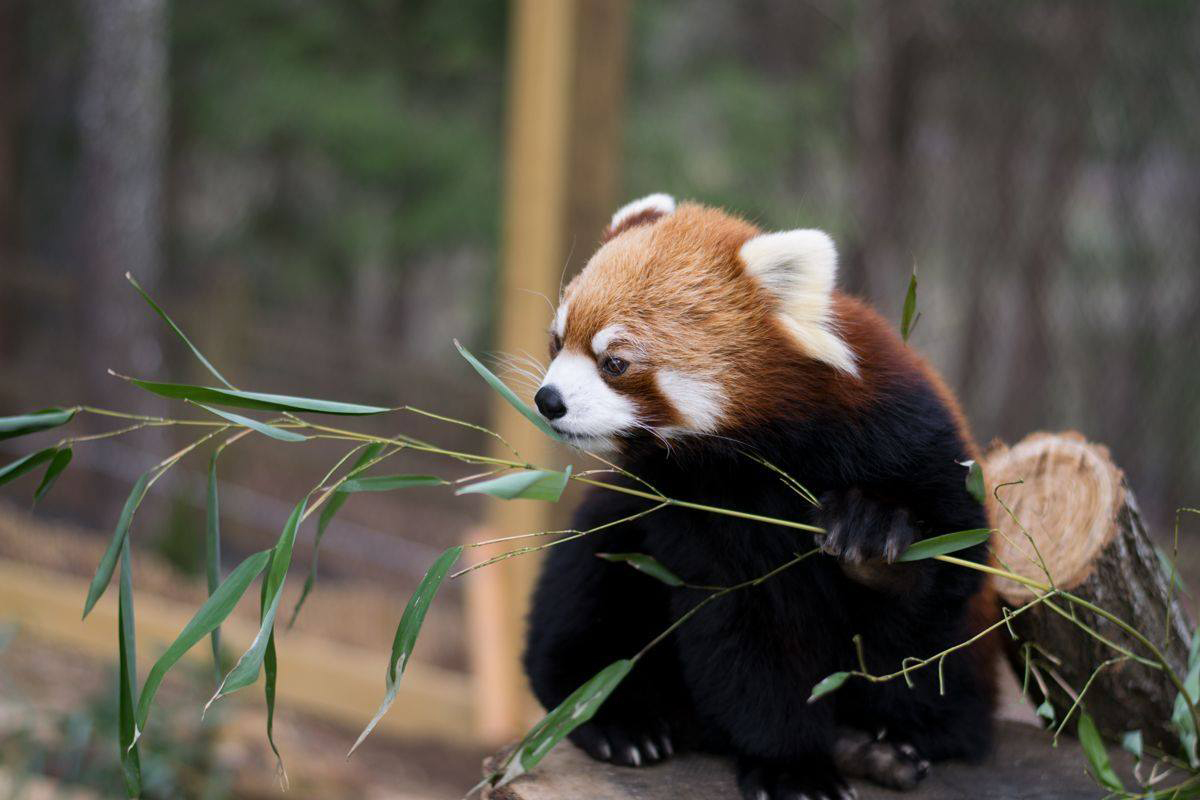 I've always wanted to be on a first-name basis with a red panda. Visit the Western North Carolina Nature Center and visit Leafa the red panda, Toby the red fox, Uno & Ursa a pair of black bears, and Willy and Eeyore a couple of Sicilian donkeys. WNC Nature Center is located at 75 Gashes Creek Road in Asheville.
Try White Water Rafting Near Asheville
Experience the exciting adventure of whitewater rapids and enjoy the natural beauty of the Pisgah National Forest.
Staying at The Grand Bohemian Hotel
Hyundai treated my sister and I to stay at The Grand Bohemian Hotel during our Asheville adventure. The hotel is located just outside the historic Biltmore Estate in what is called Biltmore Village with shops, restaurants, and art galleries at a walking distance.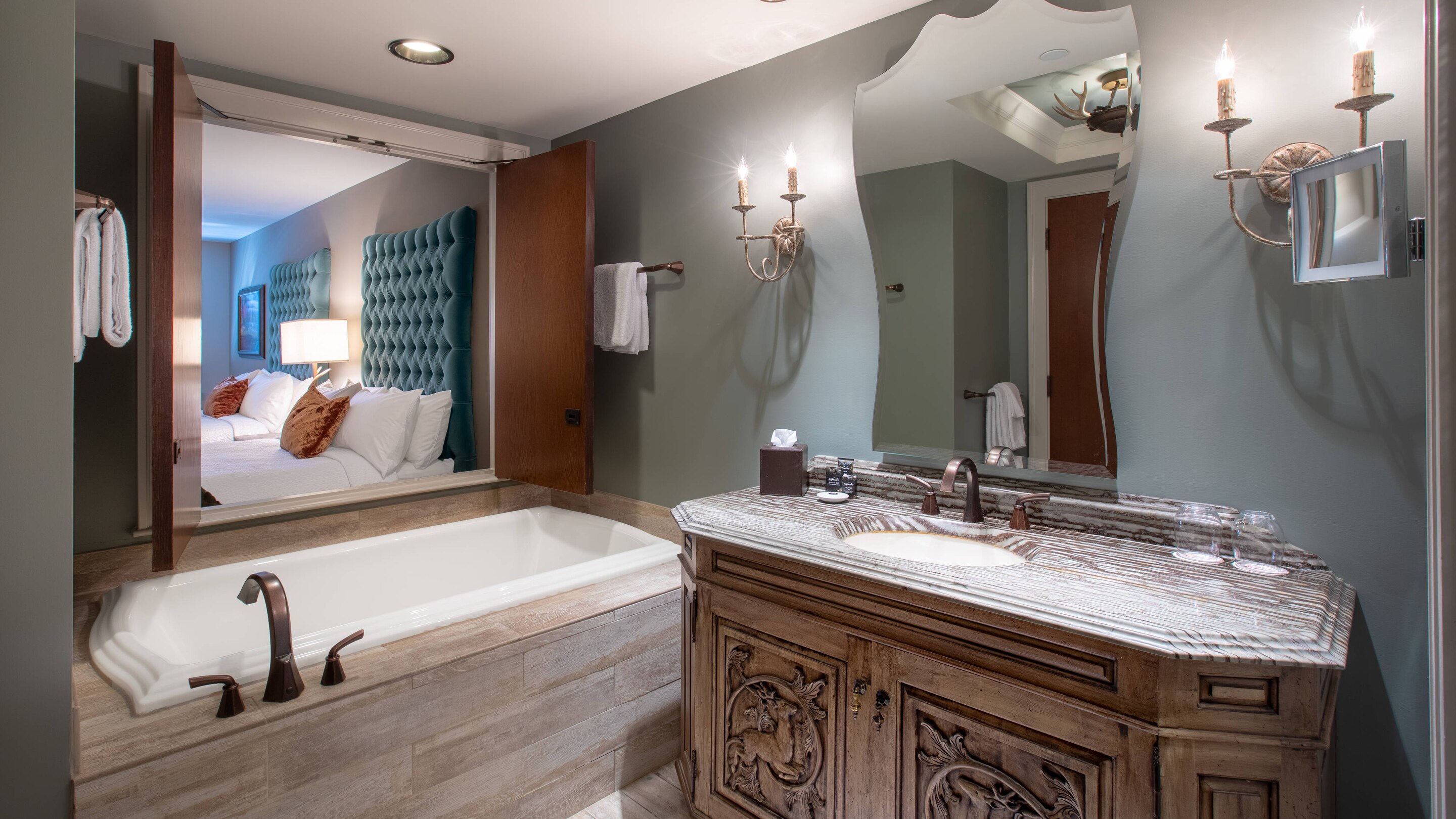 Breakfast in Bed at Grand Bohemian Hotel Asheville, North Carolina
The day before heading back home, we ordered breakfast in bed and lounged about recuperating from galavanting the mountainside of Asheville. I'll be back Asheville, it was fun.