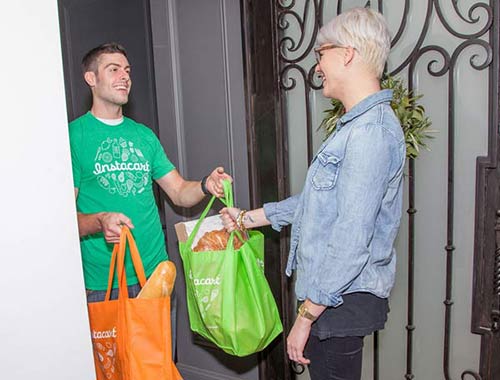 One of the most dreaded weekly chores is grocery shopping. The few time slots you have available to buy the groceries coincides with everyone else's; and the store is always packed. Grocery shopping entails maneuvering around abandoned carts within the aisles, people staring at products from half a mile away and oblivious trolley drivers hogging the passageways. This stressful event takes place on a weekly basis – until now. Instacart launches its service in the Miami area today!

Instacart is the Uber of grocery deliveries. The application connects you with Personal Shoppers that will shop and deliver your groceries in under an hour. Beginning today, you can order your groceries online or via the app and they will appear at your door. Voilà!
Participating Stores
Customers can order from Whole Foods Market, Costco, Winn-Dixie, BJ'S Wholesale Club and Petco stores. Instacart customers do not need a Costco or BJ's membership to shop from those stores. They are also working to add more stores and delivery areas to the service soon.
Initial Delivery Areas
Instacart's initial delivery area in Miami covers most of the metro area including: Miami Beach, Downtown, Brickell, The Roads, Coconut Grove, West Flagler, Little Havana, West Miami, Coral Way, Coral Gables, Key Biscayne, Miami airport area, Virginia Gardens, Grapeland Heights, Allapattah, Civic Center, Little Havana, Wynwood, Midtown/Edgewater, Buena Vista, Liberty City, Brownsville and Little Haiti. For a full map, visit www.instacart.com/locations/miami.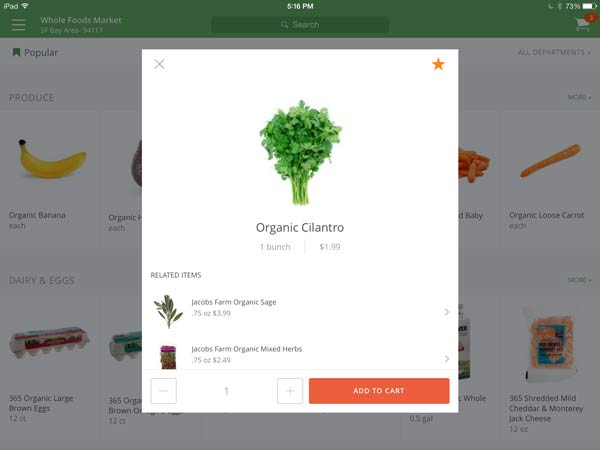 Additional Info
What happens if you order something and it is not available?
You can list substitutions for items that are commonly out of stock at your local grocery store. If the substitutions are not available, the shopper will receive other suggestions based on your previous purchases. The personal shopper will then call you to confirm all substitutions before checking out.
What about picking produce? Can you say what term of ripeness you want?
The shoppers are extensively trained on picking produce. When you place your order, you can note what term of ripeness you want for each item. Whether you want green bananas that will last you all week or you want ripe bananas to bake banana bread, you can specify your order on Instacart.
Are you supposed to tip your shopper?
Yes, please tip your shoppers! Instacart allows you to tip via the application.
Signing Up
New customers can open an account at www.Instacart.com, and get free delivery on their first order of $10 or more. Instacart also offers Instacart Express – an annual membership that eliminates delivery fees for all orders of $35 or more. The cost is just $99 per year. Customers can sign up for a free two-week trial at www.instacart.com/express.
Coral Gables Love Reader Coupon
Get $10 OFF your first order plus 1 month of free Instacart Express delivery when you sign up using the following link and Promo Code: CGLOVE
As always, please share the news with your friends using the handy social media buttons below :) Thanks!