Do you know a loved one that has been bitten by the wanderlust bug? Maybe you dream of traveling around the world or plan your vacations around trips to exotic desitnations. Whether you're looking to give a thoughtful gift to someone or yourself – we got you! (Because the best gifts you want for yourself as well. No judging.)
Here are the ultimate travel gifts of 2017.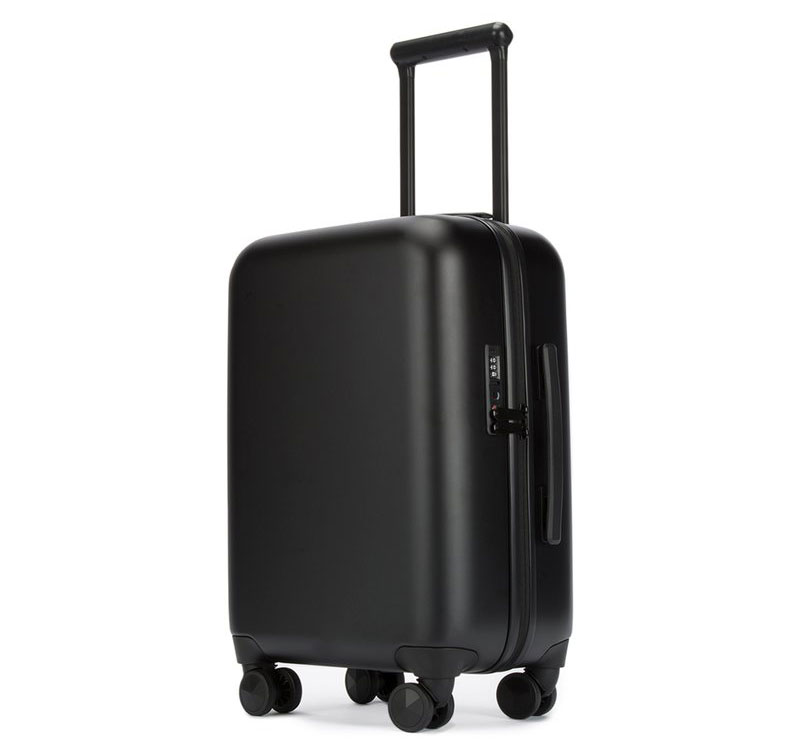 For those who like to travel in style and stay connected, Rebecca Minkoff's latest luggage line is the perfect gift! It includes USB technology that rapidly charges compatible laptops, tablets and smartphones. Yes, you can charge your phone with your suitcase. I'm SOLD!
This sleek suitcase has polyester jacquard lining, zip closure with TSA approved lock and a spacious main compartment with mesh pockets and zip closure. You'll also find an additional hanging interior multipurpose pocket and a laundry bag included. Whether you travel for fun or work – it is a must have piece of luggage.
Don't be without this must-have travel adapter on your next trip overseas! With five different plugs, including a USB port, finding the right plug for the right location (works for over 150 countries!) is as simple as matching the colors. Color-coded adapters make it easy to find what adapter can adapt to what country. Breaks apart into four pieces (five different adapters) that fit into 150 different countries.
These gorgeous headphones include USB to micro-USB charging cable, an extendable headband, noise and echo reduction (perfect for noisy airplane rides) and a high performance polymer battery that guarantees up to 14 hour playback time.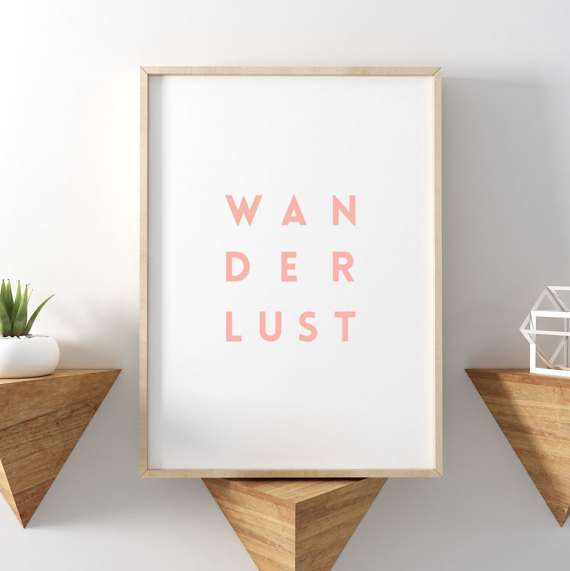 Give your friend the perfect reminder of her magical adventures and that it won't be long before she goes again. This lovely print reads 'Wanderlust' and is designed in a gorgeous, subtle pastel pink.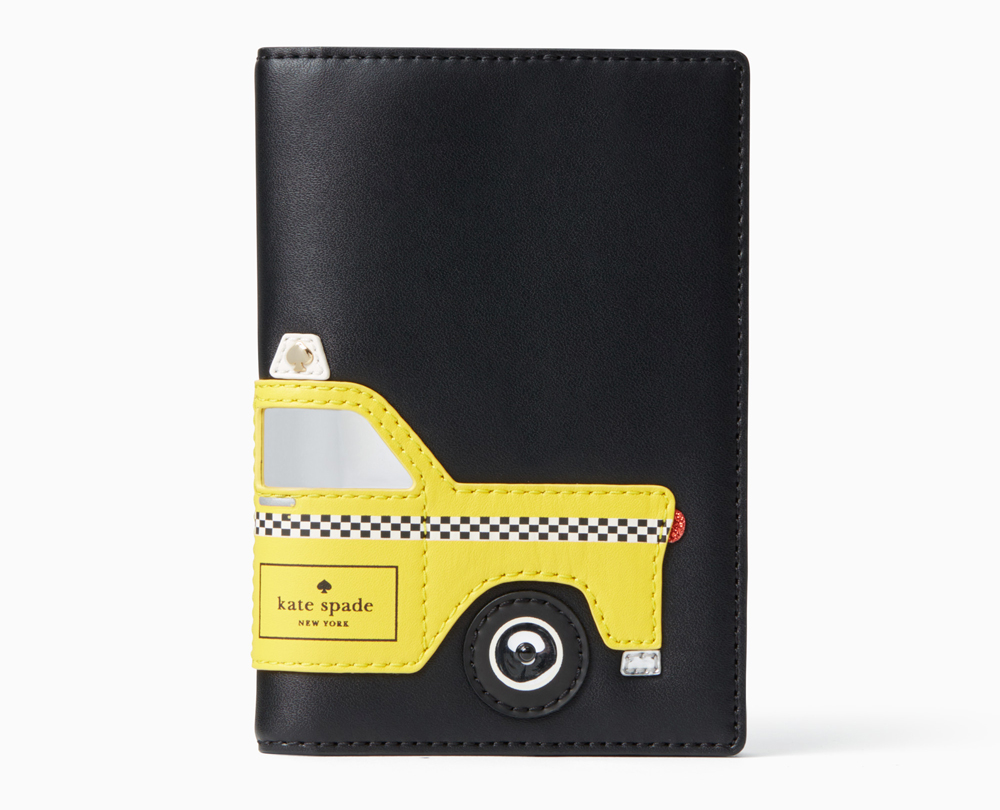 No matter where you might be headed, the Kate Spade New York taxi passport holder is an ode to the city which has your heart – while also keeping your essential travel documents safe and organized, of course.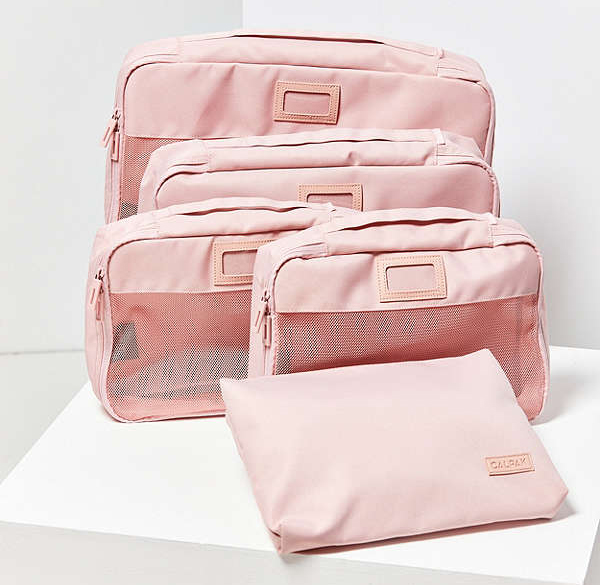 You know when you travel, get to your destination and open your luggage to reveal a hot mess and your hours spent folding go to waste? CALPAK is here to solve all your travel woes with their amazingly handy packing cubes. Mesh bags organize the interior of your suitcase. They come in assorted sizes so you can organize by day or product, whatever suits your fancy. Flexible mesh + canvas bags with zippered closures and sheer paneling so you never have to guess where that shirt you love more than anything is packed away.
From glassblowing in the Czech Republic to swimming with dolphins in New Zealand, The Bucket List is the perfect gift for the passionate traveler, written by a passionate traveler – an around-the-world, continent-by-continent listing of beaches, museums, monuments, islands, inns, restaurants, mountains + more!
Men's Society makes all their high-quality kits and accessories by hand in the UK, creating must-haves for the guy on the go. This travel kit contains their cleansing face wash, hydrating face cream, toothbrush, toothpaste and five disposable face towels.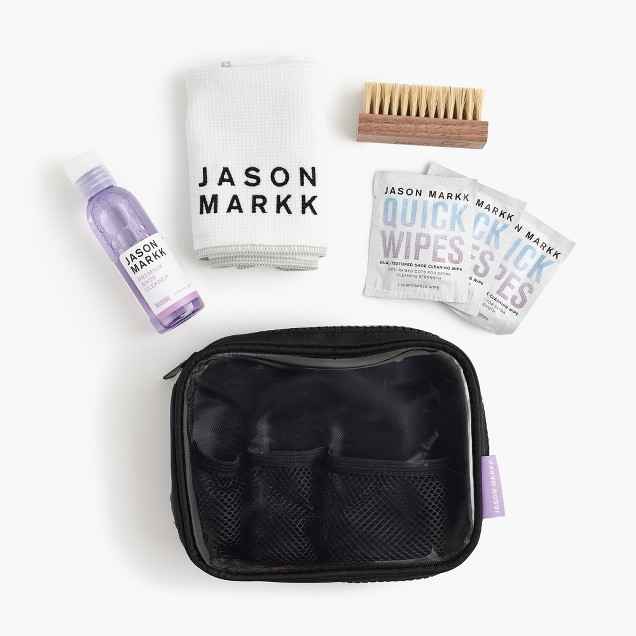 This travel kit from Jason Markk covers all your on-the-go sneaker-cleaning needs, and contains their premium shoe cleaner, a mini brush, a microfiber towel and three quick wipes.
How cute are these horsies?! I'd sign up for this adventure just to pet them.
On this very special, custom-designed 2018 Icelandic horseback riding trip for AdventureWomen, there is no better way to visit the South of Iceland than to ride through it!
As the summer sun skims the midnight horizon, sunset melts into sunrise in Iceland, home to 100,000 Icelandic horses. And what horses! Brought by sea to Iceland by the Vikings over 1,000 years ago, these legendary equines have played a vital role in the history of this land, which was without roads and bridges for centuries.
Today, the Icelandic horse is considered to be truly unique by horse enthusiasts from around the world. With long, wondrously flowing manes and tails, these sure-footed and affectionate horses are known for their smooth gaits, especially their tölt, or running walk. Ideal for days of long overland travel, the tölt is what brings horseback riders back to Iceland again and again.