Thanksgiving is tomorrow and there has never been a time to be more thankful than right now. We have lined up our favorite restaurants in Coral Gables that will be open on Thanksgiving Day, prepping all the goods and all that stuffing!
Bellmónt Spanish Restaurant
A family owned business, Bellmónt embodies so much of what we cherish about the holidays. They keep family close, but their suckling pigs closer. Make your reservations for Thanksgiving Day and enjoy stuffed turkey breast roasted in a wood-fired oven, along with a traditional meal for $39 per adult and $19 for kids 12 and under. Side dishes include turkey croquettes, mashed potatoes, and sweet potatoes with marshmallow, green beans and homemade pumpkin pie. Reserve today!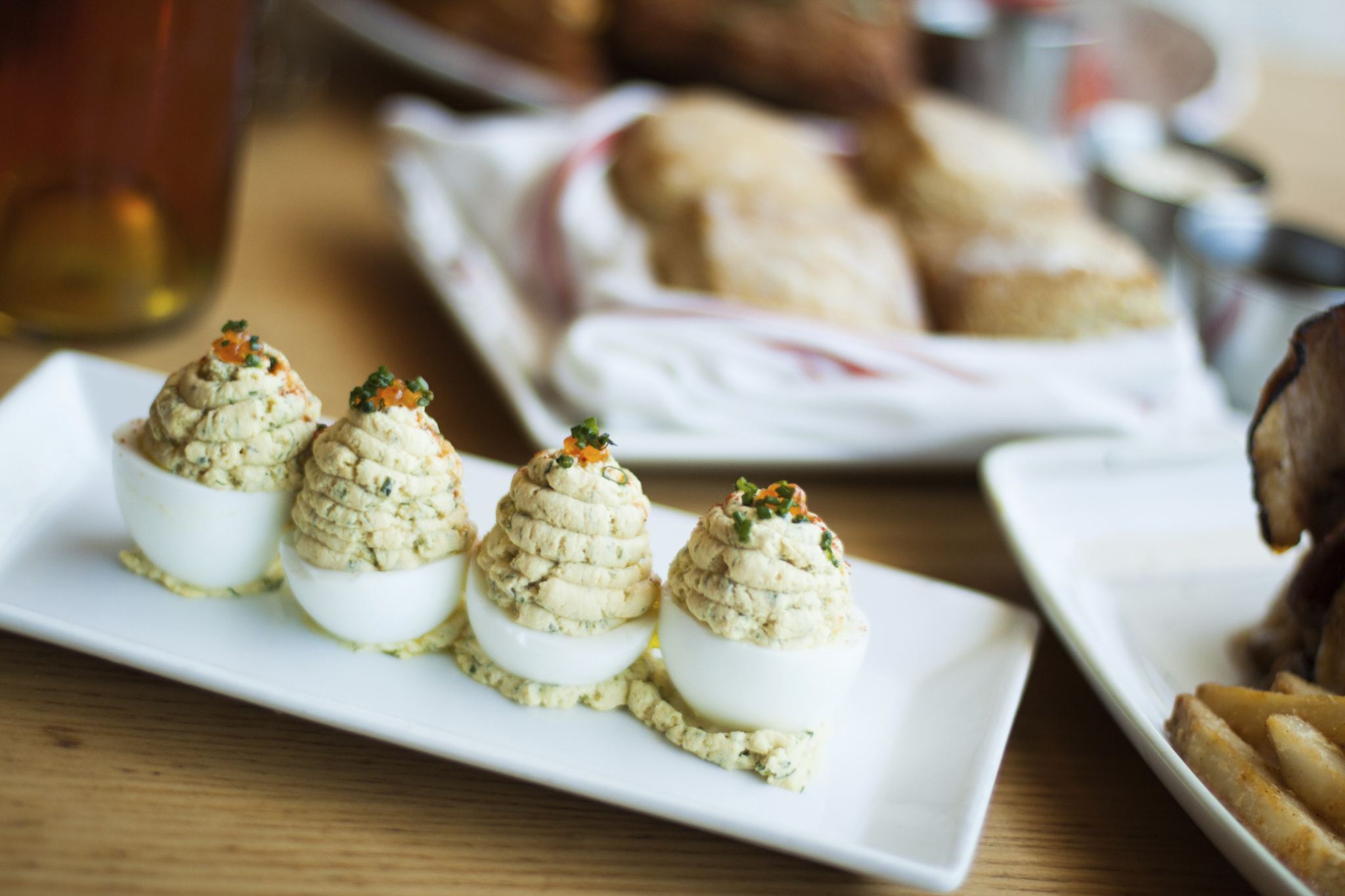 Swine & Yardbird
Holler at the bird this Thanksgiving and dip your buttermilk biscuits deep into that honey butter. Swine in Coral Gables as well as Yardbird in Miami Beach will be offering prix fixe menus for your new favorite turkey dinner. Of course there will be sweet potatoes, and don't miss out on that bourbon pecan pie. Reserve at Yardbird here, and get a table at Swine here.
Christy's
Bringing you traditions in more than one way, Christy's is preparing a turkey dinner for you on the go. The 24lb turkey with chestnut stuffing, sweet potato mash, fresh vegetables and wild mushroom shallot gravy feeds 15-18 people. You can't beat that, unless you dine in and enjoy their superb service. Reserve your table here.
Seasons 52
Discover what's good now, as they say at Seasons 52. And what can be better than celebrating the season with a traditional Thanksgiving menu that features fresh ingredients and natural flavors. Join what's good this time of year with traditional herb stuffing and Yukon mashed potatoes. What else will you be having? Get all that pumpkin, of course, in the form of mini pumpkin pies. And get your reservation here.
Fleming's Steakhouse
Some people like to start Thanksgiving early! From 11 am, come in and savor the four-course menu with mains like mixed herb roasted turkey breast served with house made brioche stuffing, fresh cranberry, orange and cinnamon sauce. Also on the plate are butter-mashed sweet potatoes, green beans with bacon, almonds and onion. Since no one goes home without dessert, you have two options: pumpkin cheesecake with a Chantilly cream, or a three-layer carrot cake with cream cheese frosting and dark-rum caramel drizzle. The prix fixe menu is $39.95 for adults, and $19.95 per child (unique menu provided). Make your reservations today.
Ruth's Chris Steak House
Let's get one more thing checked off your list. Ruth's Chris is cooking up a sit-down meal with sausage and herb stuffing, and your choice of starters and sides. For those early celebrations, they will open at noon this Thanksgiving. Reserve your three-course dinner today for only $39.95 per adult and $12.95 per child.
With all the great deals going on in Coral Gables for Thanksgiving, we hope you have your reservations secured by now. Sit back this season and be thankful that you can.