Before you know it, a new year will dawn upon us. Planners will be purchased, vision boards built, and many of us will make New Years resolutions that we hope to keep longer than a month. Want to know the most popular (and most commonly broken) resolution people will have? It is to lose weight and increase their fitness!
What if the answer wasn't just to sign up for a gym membership? At least, not to your run-of-the-mill fitness centers with matching towels and weightlifting equipment. Maybe what we really need is a little bit more soul.
Because it takes two—Body & Soul is a boutique fitness club with a personal mission to improve your overall health and happiness. It goes beyond shedding the pounds and looking good in that (forever) summer outfit. The fitness instructors at Body & Soul are focused on changing what is on the inside.
My gym partner and I experienced this firsthand while attending a Videosync class with Jay Marcos. Now, if you haven't taken a class with Jay before, expect to be shaken up from your head to your toes. Better yet, don't make expectations and just be drawn in with his precise dance steps and fantastic taste in music. But if he turns off the music, then you know it's going to get good!
The short breaks between songs are intentional. Jay will get personal. He will speak to your core, while he makes you shake what your momma gave you. I got in my grove while wearing my custom GPACTIVE pants by Gabriela Pires Beachwear. They were extremely comfortable, and the light gray material provided perfect protection from the intensity of the workout (no sweat marks).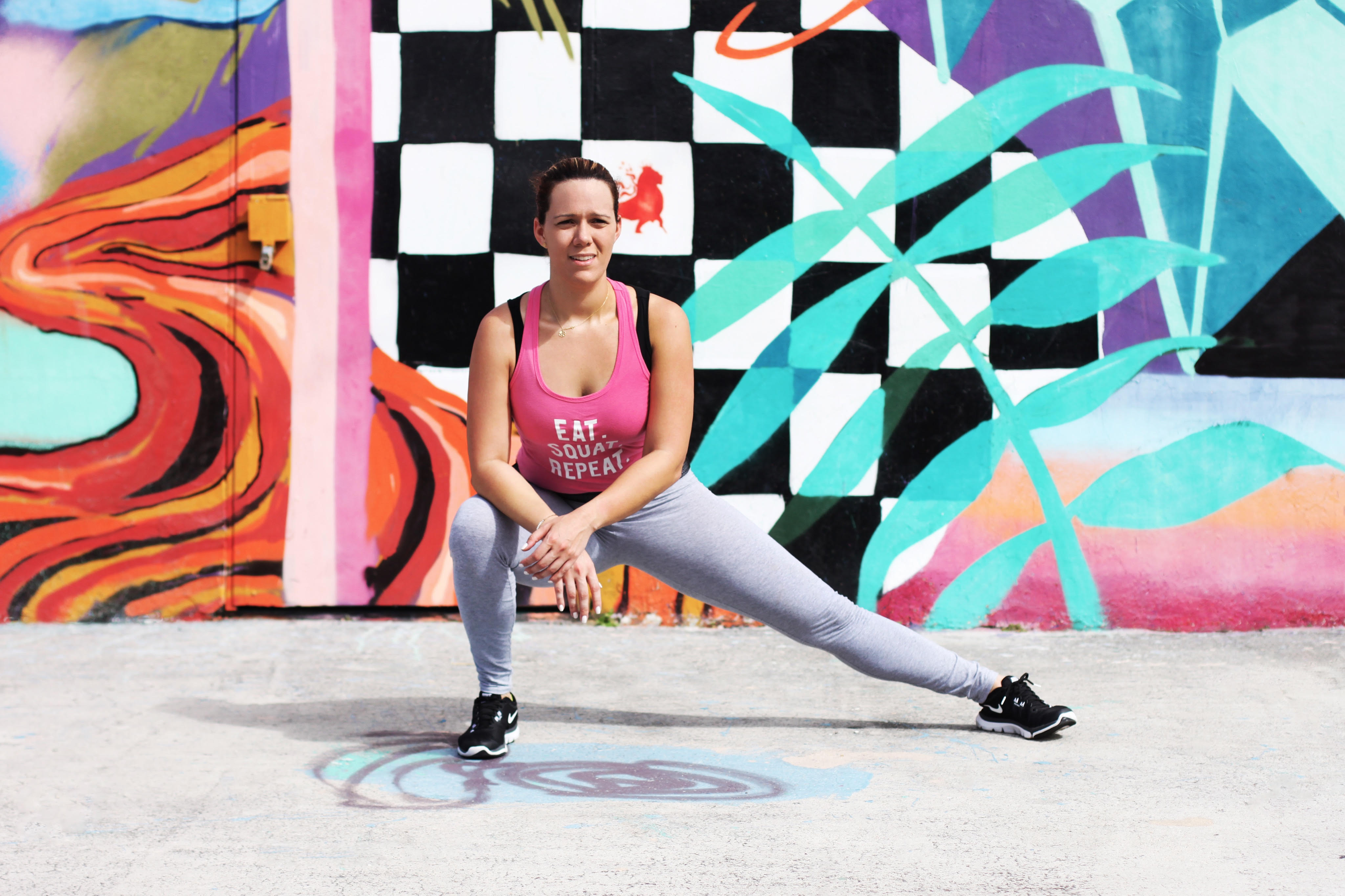 It is so refreshing to walk into an atmosphere where you know you will walk out with more confidence, sass in your step, and the assurance that you've got what it takes. How about starting a new resolution on that note? I say success rates will most likely double, if not more.
Aside from group classes, Body & Soul also offers personal training, a Crossfit Box right across the parking lot, physical therapy, and the hottest cardio dance—Vixen Workout. Add to that the fantastic amenities such as complimentary towel service, luxury bath products, hair dryers, Wi-Fi and even valet to accommodate the parking. Even your post-workout is taken care of at the Raw South juice bar offering wellness shots, power waffles, sandwiches as well as smoothies and juices.
Also unique to Body & Soul are the gadgets you won't find at a regular gym. For example, the cycling classes use Real Ryder bikes that rock side to side as to simulate the stability on a real bike. Stationary bikes are available, but this specialization really sets them apart. Members have the option to sign up for the CrossFit for a full access membership.
Body & Soul is located at 3183 SW 38th Court. Visit their website here bodyandsoulmiami.com for more information or stop in for a group class and get your feet wet!
Photographs of GPACTIVE were taken by Miguel Zayas. Check out his work here.