Why Celebrate Friendsgiving?
Thanksgiving is upon us. This year has gone by so fast. Many wonderful things happened in 2016; and I can't believe it's close to the end. I make an effort to be grateful this time of year by being present and conscious about the good things: the people in my life – my friends and my family.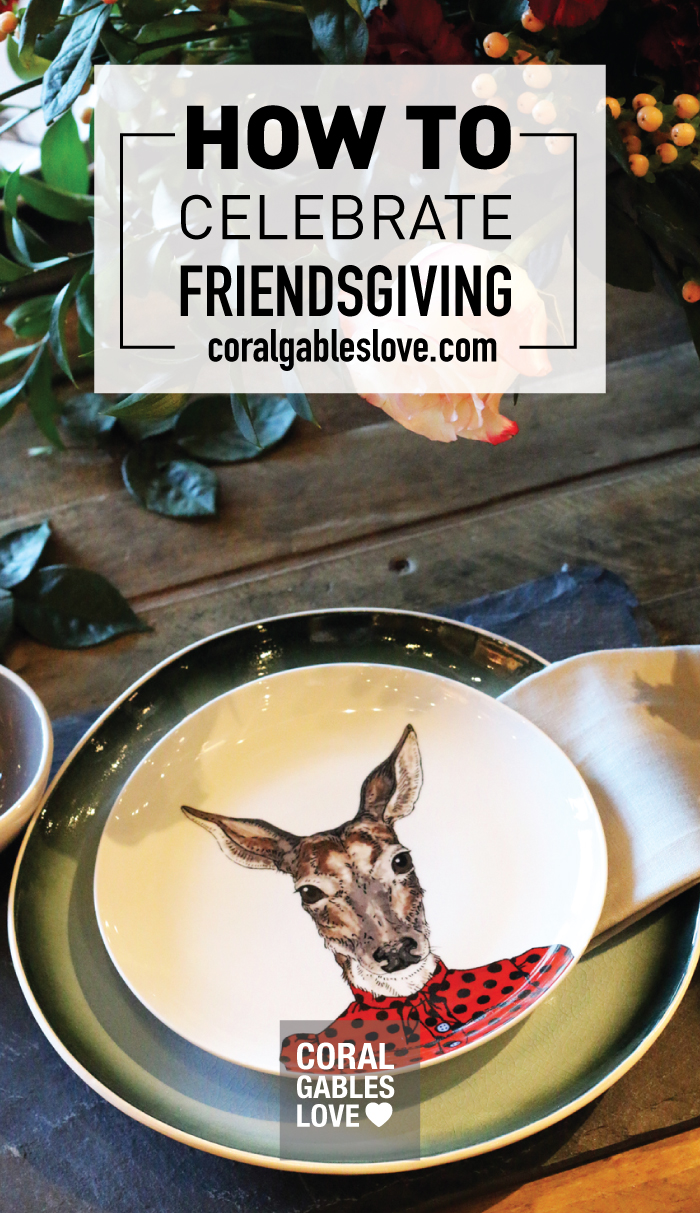 We all tend to get together with our family to celebrate this Holiday. This year I made a point to also get together with friends and celebrate our friendship, our successes, and our hardships. If you'd like to put together a Friendsgiving of your own, keep reading for all the small details that made ours an unforgettable night.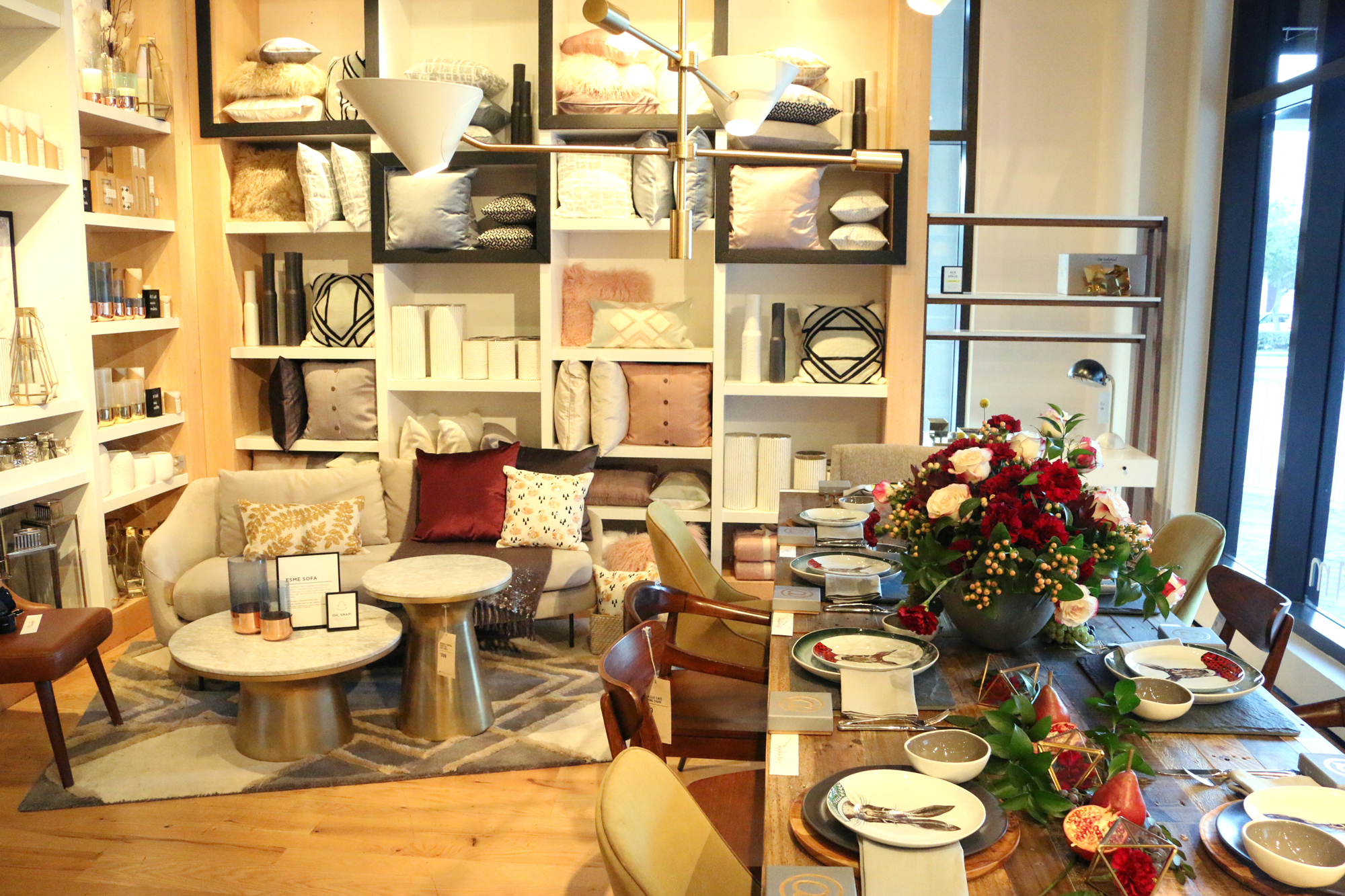 West Elm Dadeland Photo by Nabila Verushka
Location, Location Location
The location of your Friendsgiving dinner will set the tone for the evening. Look for a place where all your friends will feel comfortable. If you are thinking of hosting it at your place, make sure you have enough space and chairs to seat all your guests without any of them feeling cramped. Avoid having anyone sitting on a weird bean bag or lawn chair. For our Friendsgiving, Nat (Wine With Nat), hosted the most beautiful dinner at West Elm Dadeland. (Mention promo code FRIENDSGIVING2016 and receive 15% OFF at West Elm Dadeland).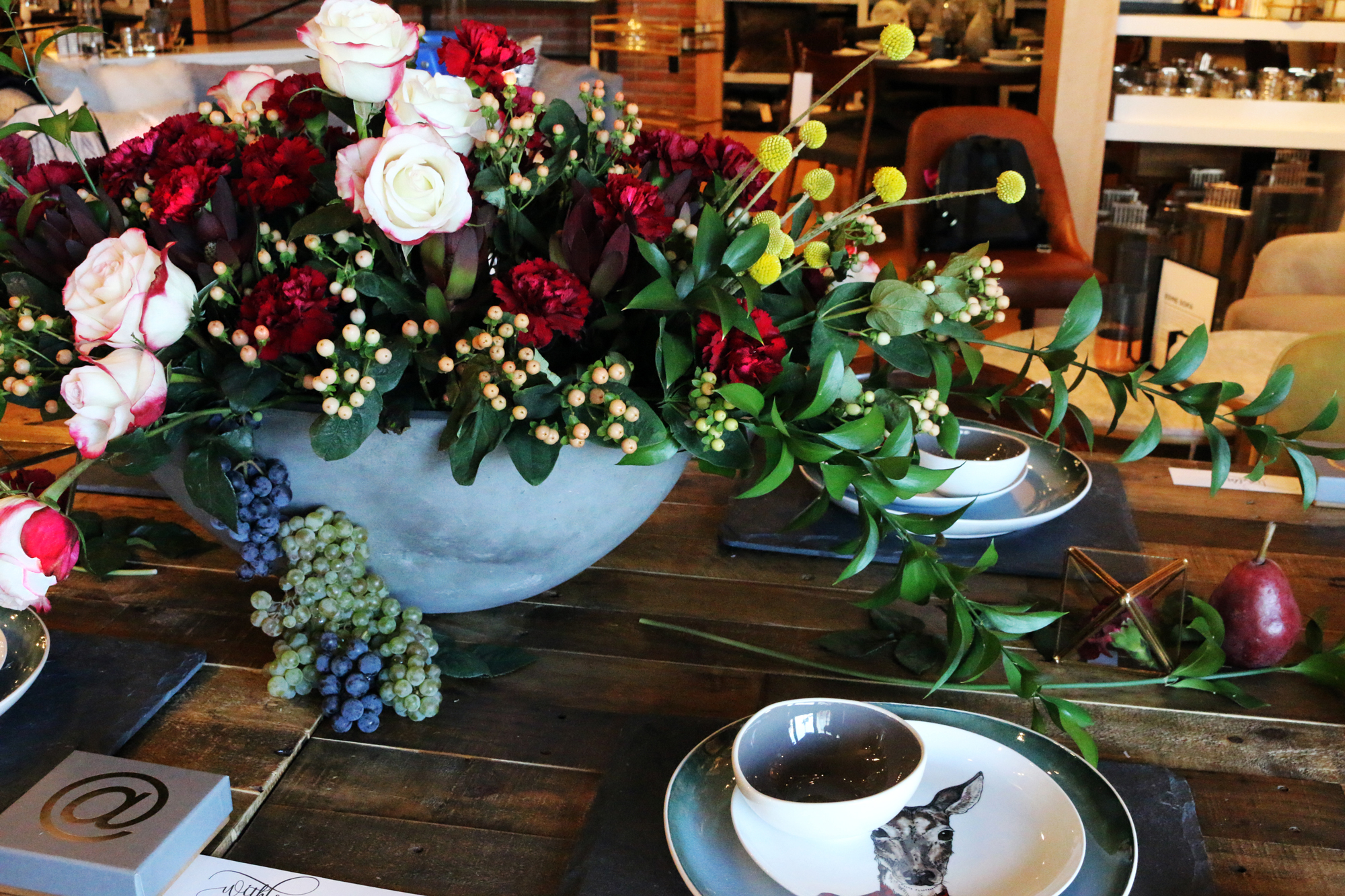 Tinseldot Centerpiece Photo by Nabila Verushka
Set The Tone of Your Friendsgiving
We had a perfectly decorated private area all to ourselves. Lovely friends and event designers, Cat & Jules from Tinseldot were in charge of the tablescape, flower centerpiece & decor. They did such a wonderful party I felt like we were having dinner in a ethereal magical garden or place.
Dapper Animal Plates from West Elm Dadeland Photo by Nabila Verushka
Cat & Jules used the beautiful West Elm Dapper Animal Plate Collection to set a whimsical tone for our get together. They also used fresh flowers, fruits, and veggies to create a rustic centerpiece with touches of dark red, green, and gold. Check out the Tinseldot blog ideas to decorate your future events; or hire Cat & Jules to create a unique experience for your guests.
Photo by Nabila Verushka
Plan Your Guest List
Talking about guests, your guest list is the most important step of your Friendsgiving. Make sure to select a small group of people to keep the evening intimate and allow all your friends to interact with each other. If you invite too many people, the guests will split up into little factions or cliques. The idea is to bring a small group of friends together. Another tip is to invite friends that get along. Don't invite drama into your Friendsgiving.
I was lucky to attend a Friendsgiving with my influencer friends: wine lover Wine With Nat, spiritual and inspirational writer Nikki Novo, body positivity champion Natalia of Beauty Beyond My Curves, amazing photographer Nabila Verushka, fashionista Karyn of With Love From Miami, event designers Cat & Jules of Tinseldot, fashion blogger Jannely with The Fashion Buffet, and stylist/blogger Laura with The Fashion Diva.
Be Grateful
We kicked off our Friendsgiving dinner with Nikki reading a beautiful prayer.
"As for my prayer, I decided to go with Mother Teresa's "Do It Anyway." As we approach Thanksgiving, there is a lot of talk about gratitude. And many times, gratitude is seen as this super easy thing to do, but it's not always. It's easy to be thankful for the good stuff, but I think the true spiritual lesson is to be thankful for the stuff that is less desirable, too." – Nikki Novo
To read the prayer, please visit Nikki's website.
Plan Your Menu: The Perfect Food & Wine Pairing
Our dinner was amazing and it was all because of the fantastic food and wine. Mia Anzola from Cuisine & Events put together a delicious menu. Every dish was tasty bite of fall. She uses only organic and fresh ingredients in everything she makes. If you want a unique food caterer who really adds a little bit of love into every dish, then you need to contact Mia.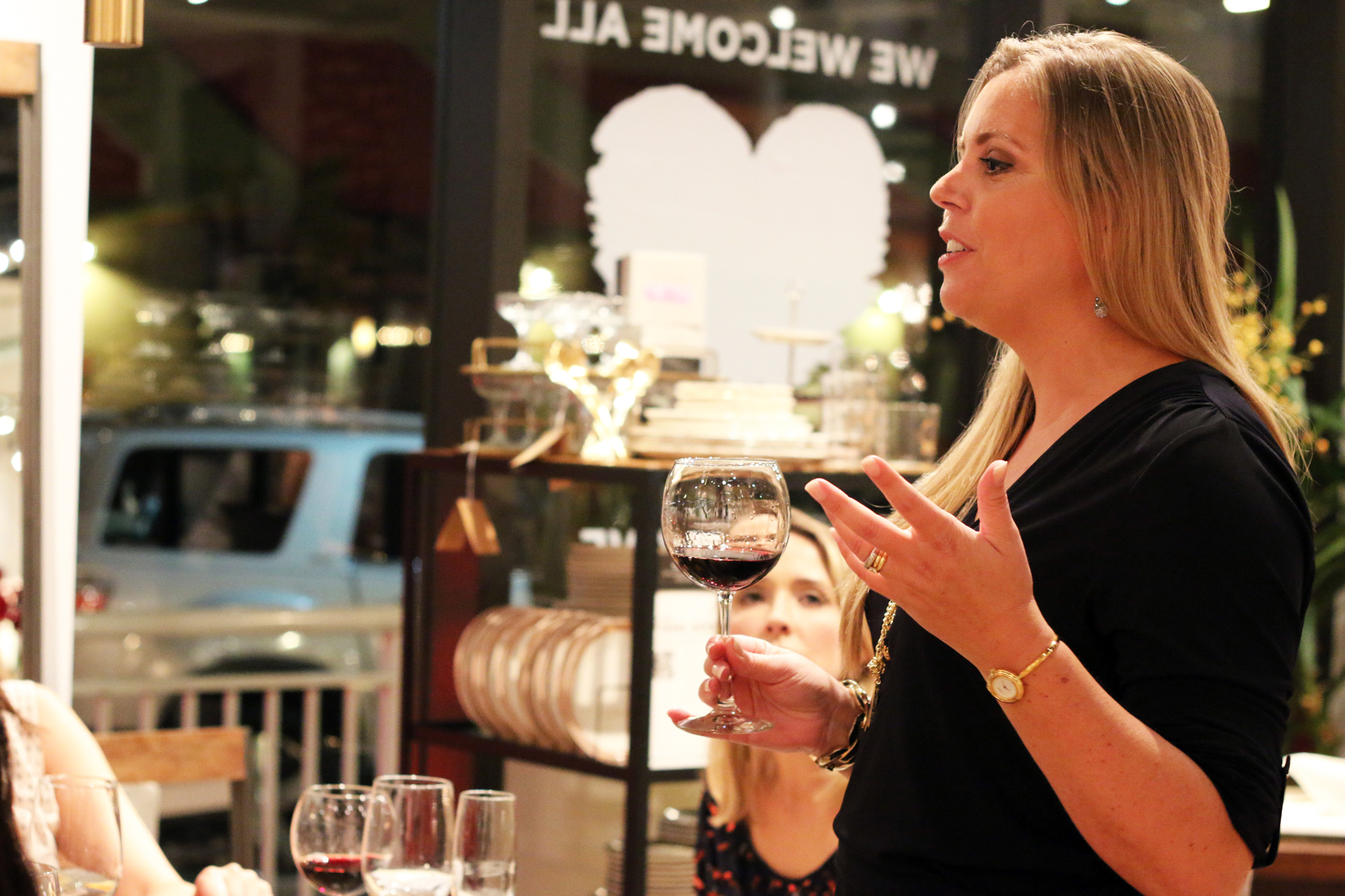 Florida Wine Academy Photo by Nabila Verushka
We had every dish expertly paired with wines by Wine Specialist and Wine Director, Alessandra Esteves from The Florida Wine Academy. After each dish was presented, Alessandra poured a new wine and helped us experience the different flavors and profiles of each wine. We had the opportunity to taste five different Zonin wines and we're a little tipsy by the end of the night.
It was all such great fun. I recommend you get together for a Friendsgiving too! Plus, you don't have to wait for November to host an event like this. Gather your closest friends and go on a wine pairing adventure/support group.
Friendsgiving Menu Recipes
Click on the links below to find the recipes for every dish of our Friendsgiving and the wine with which it was paired.
Starter Recipes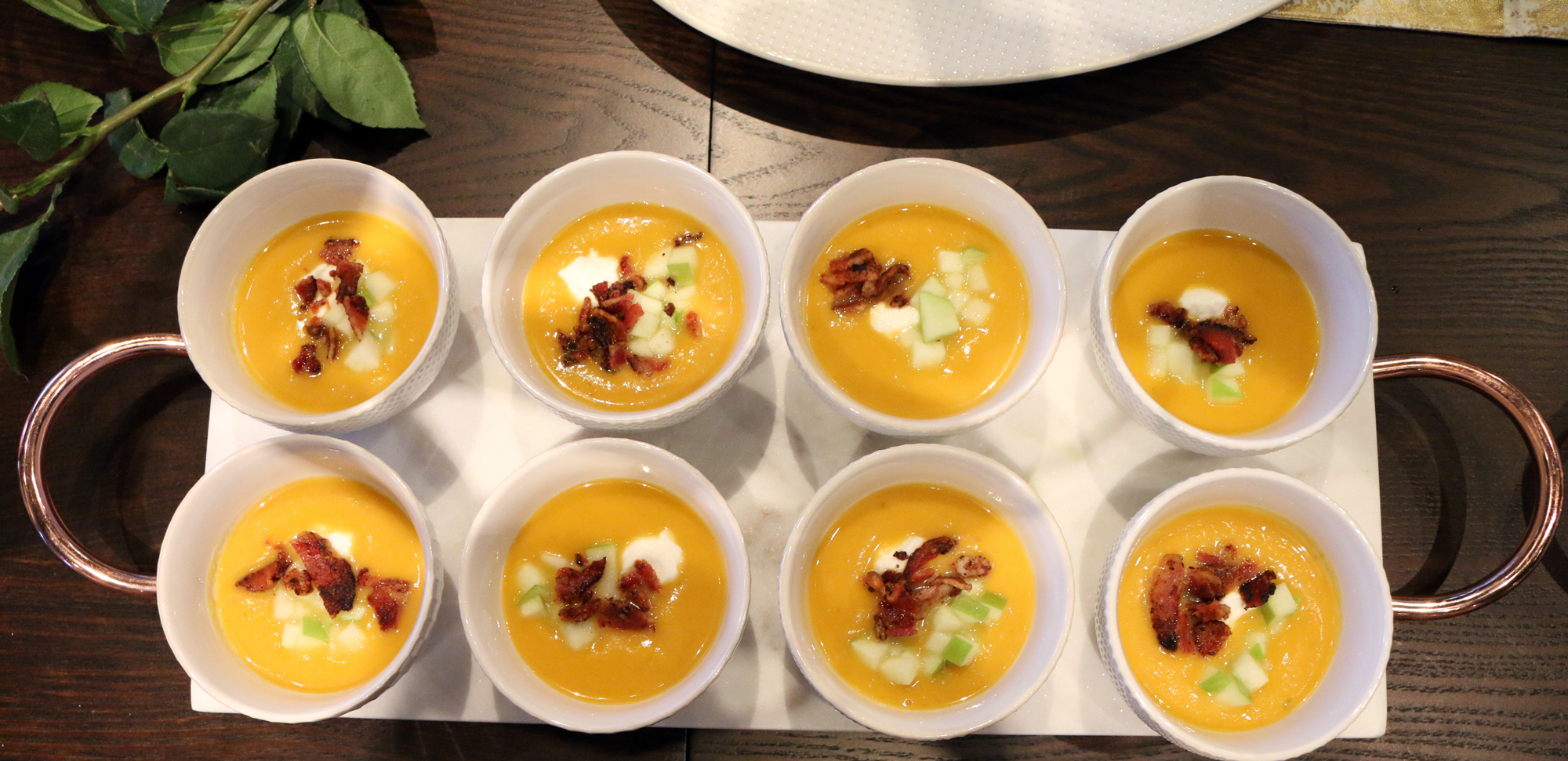 Photo by Nabila Verushka
Butternut Squash Soup with Apple and Pancetta & Wine Pairing: Masseria Altemura Fiano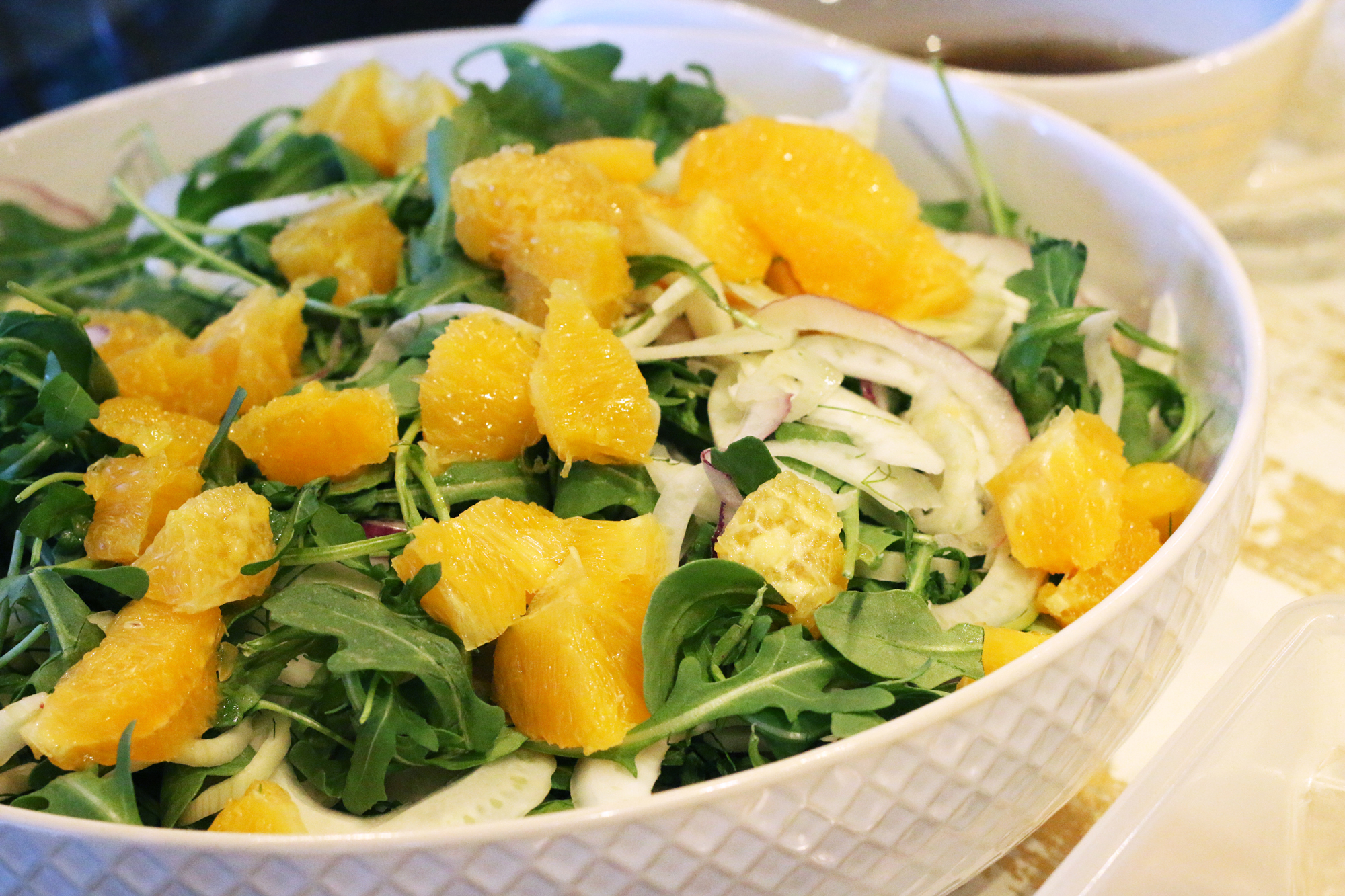 Photo by Nabila Verushka
Arugula, Fennel and Navel Orage Salad & Wine Pairing: Zonin Prosecco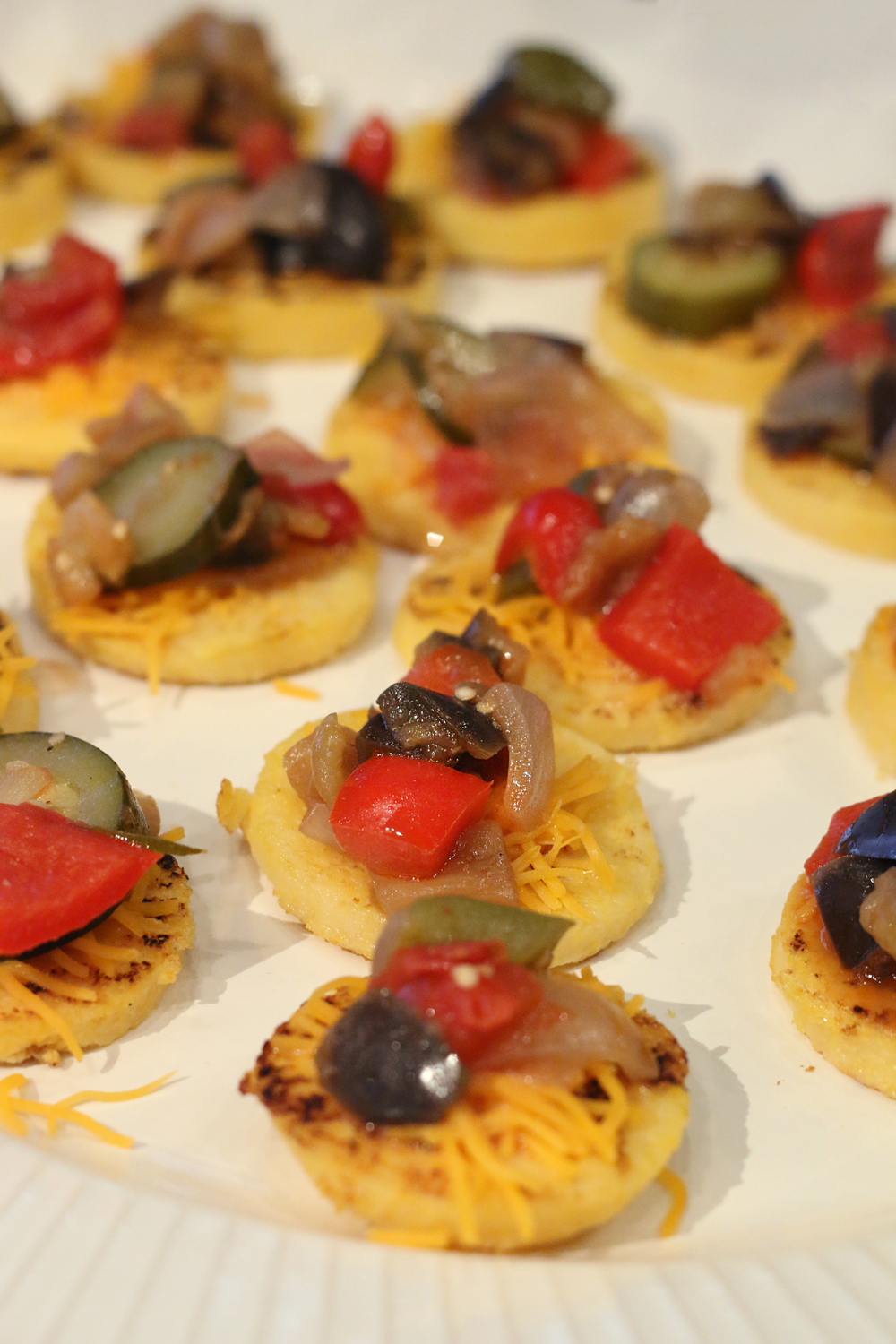 Photo by Nabila Verushka
Cheddar Polenta topped with Ratatouille & Wine Pairing: Masseria Altemura Rosato
Main Dish Recipes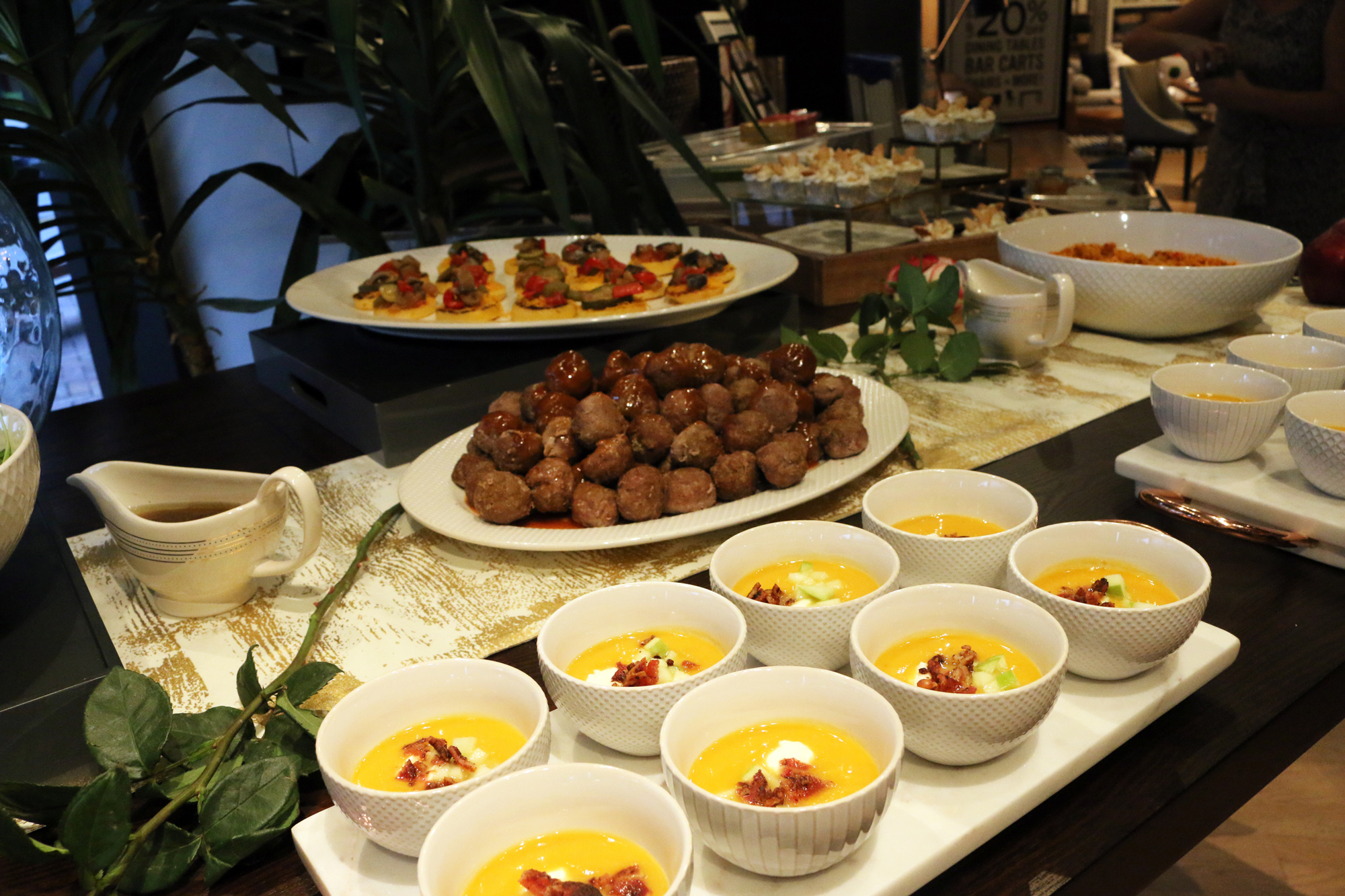 Photo by Nabila Verushka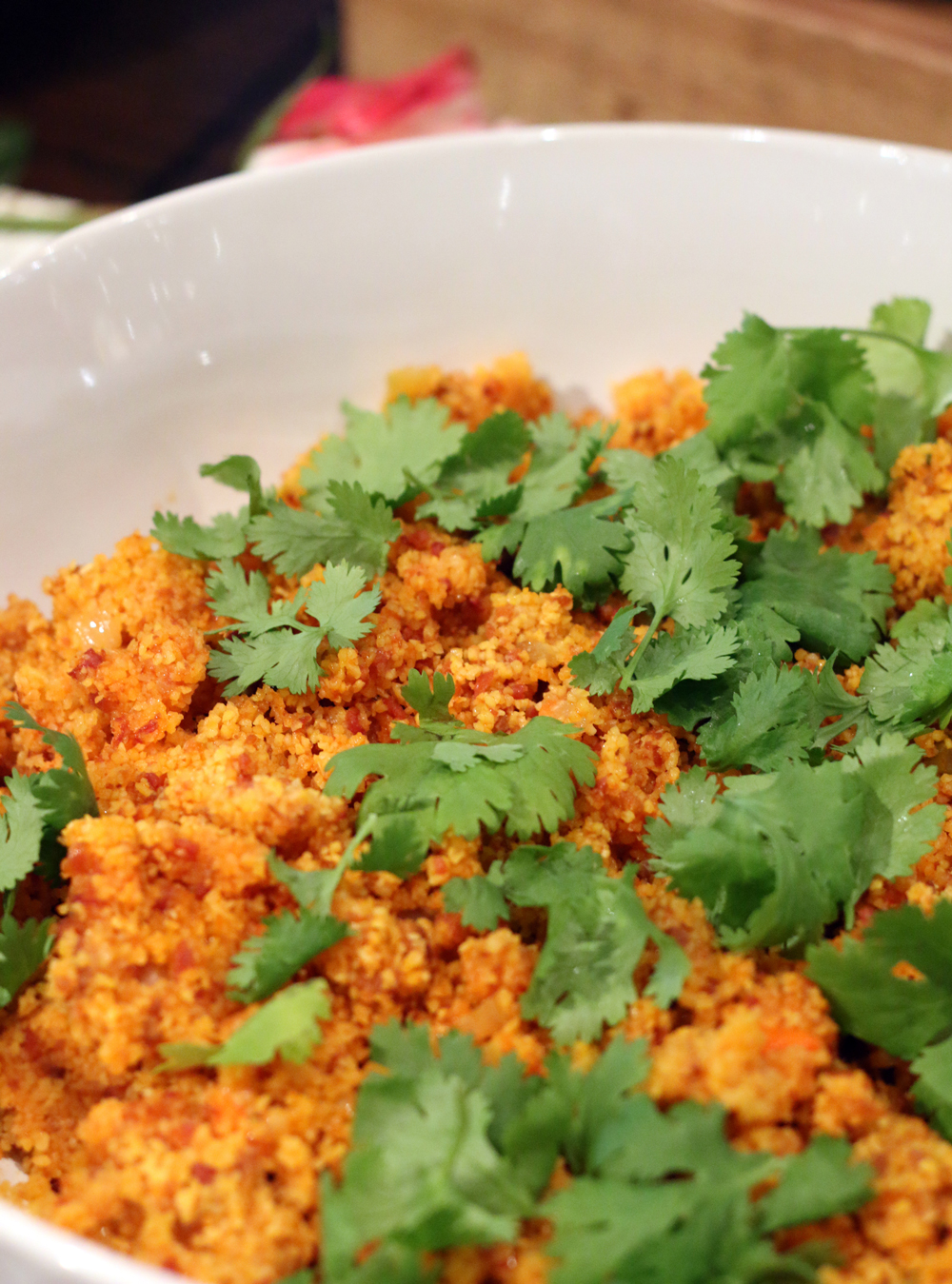 Photo by Nabila Verushka
Chorizo and Cornbread Stuffing & Wine Pairing: Masseria Altemura Sasseo
Dessert Recipe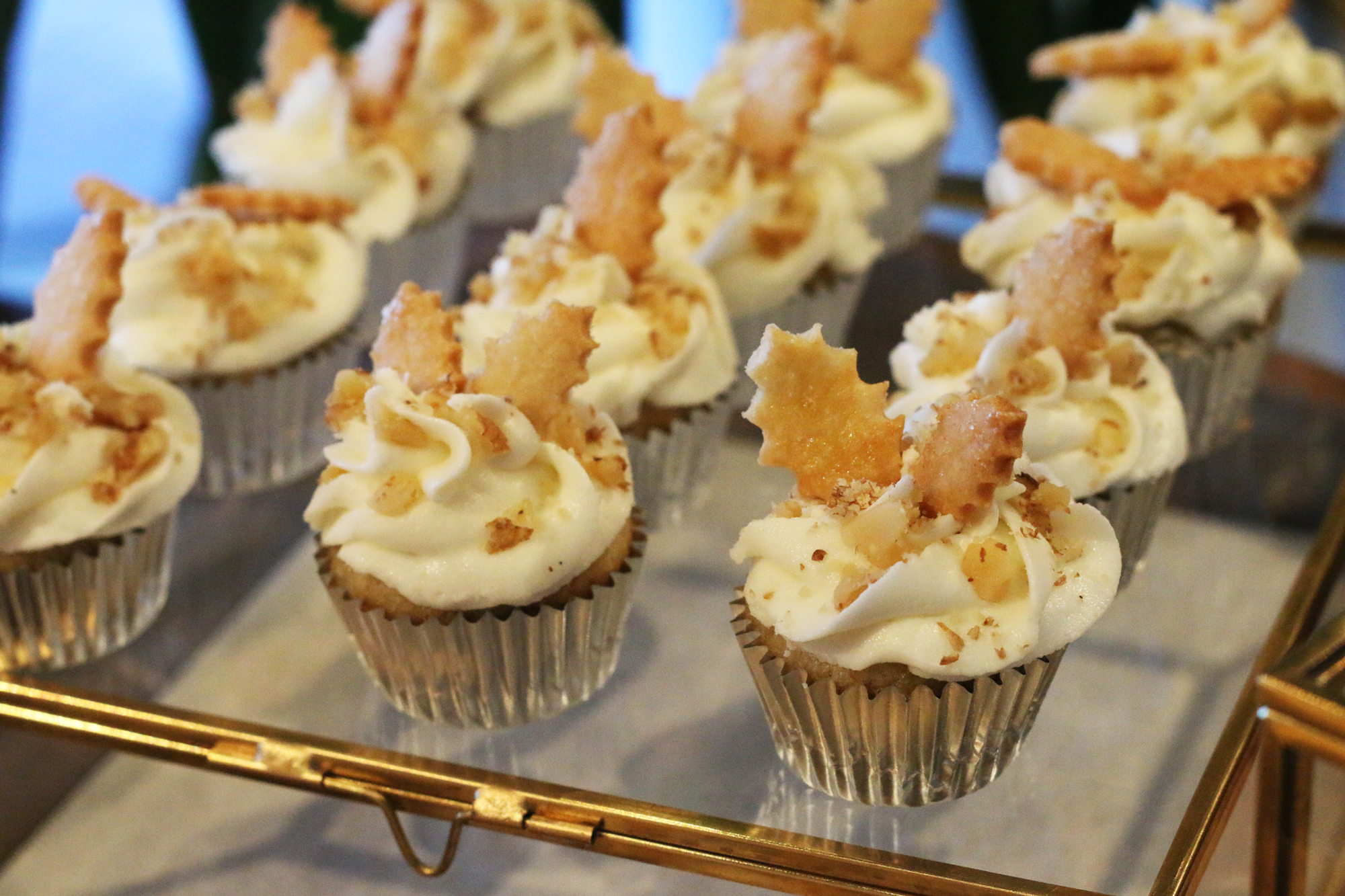 Photo by Nabila Verushka
Banana Walnut Mini Cupcakes & Wine Pairing: Castello del Poggio Moscato
About ZONIN1821: VINTERS SINCE 1821
The Zonin family is proud of its heritage and reputation for creating authentic Italian wines spanning seven generations of winemakers in Northern Italy. With its close ties to the land for the past seven generations, the Zonin family heads the most important viticultural group in Italy and one of the leading private winemaking companies in Europe. They celebrate the diversity of Italian wine from Italy's major wine regions through their passion for winemaking and a mission to bring Italian wine of the highest quality to all wine lovers.
To ensure that every bottle embodies the philosophy of preserving the local winemaking traditions, land, and culture of their respective regions, many of ZONIN1821's products are made using varietals that are native to the region in which they are grown. In this way, ZONIN1821 guarantees the highest quality wines, from the vineyard to the glass.
Zonin Prosecco and Castello del Poggio Moscato are available at most neighborhood grocery stores or Total Wine & More. The Estate wines (Masseria Altemura Fiano, Rosato, and Sasseo that was served during the pairing) are registered in Florida and are available for purchase in any wine shop.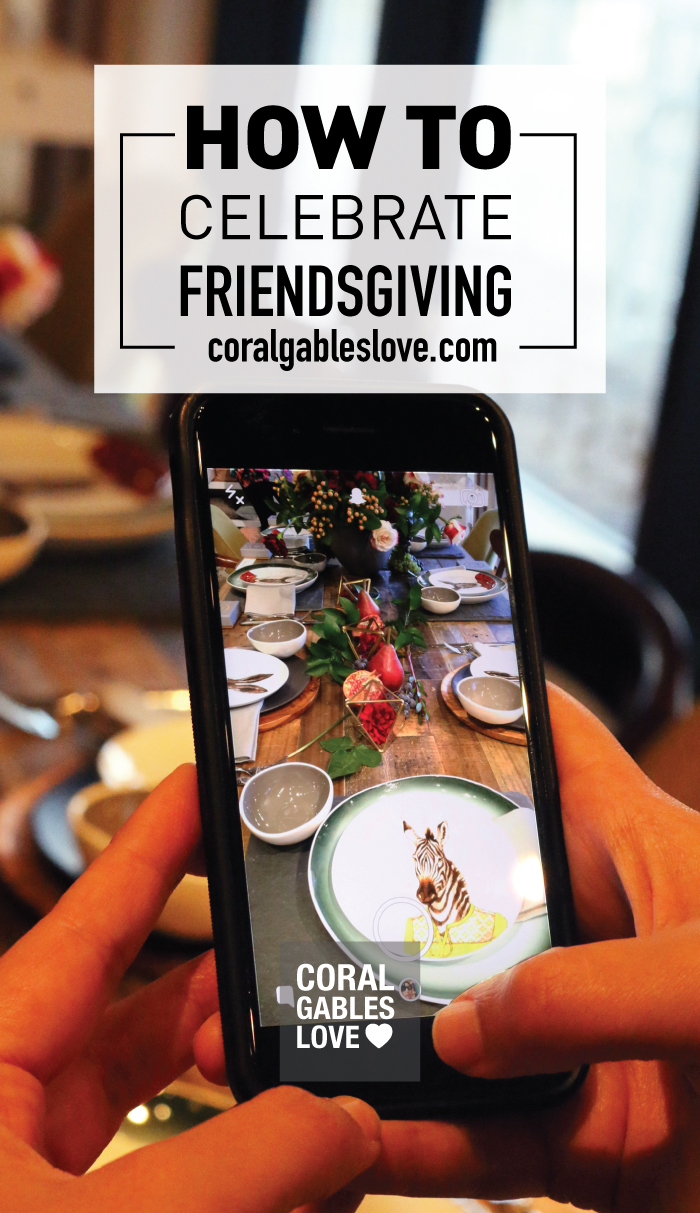 West Elm Dadeland Influencer Friendsgiving Photo by Nabila Verushka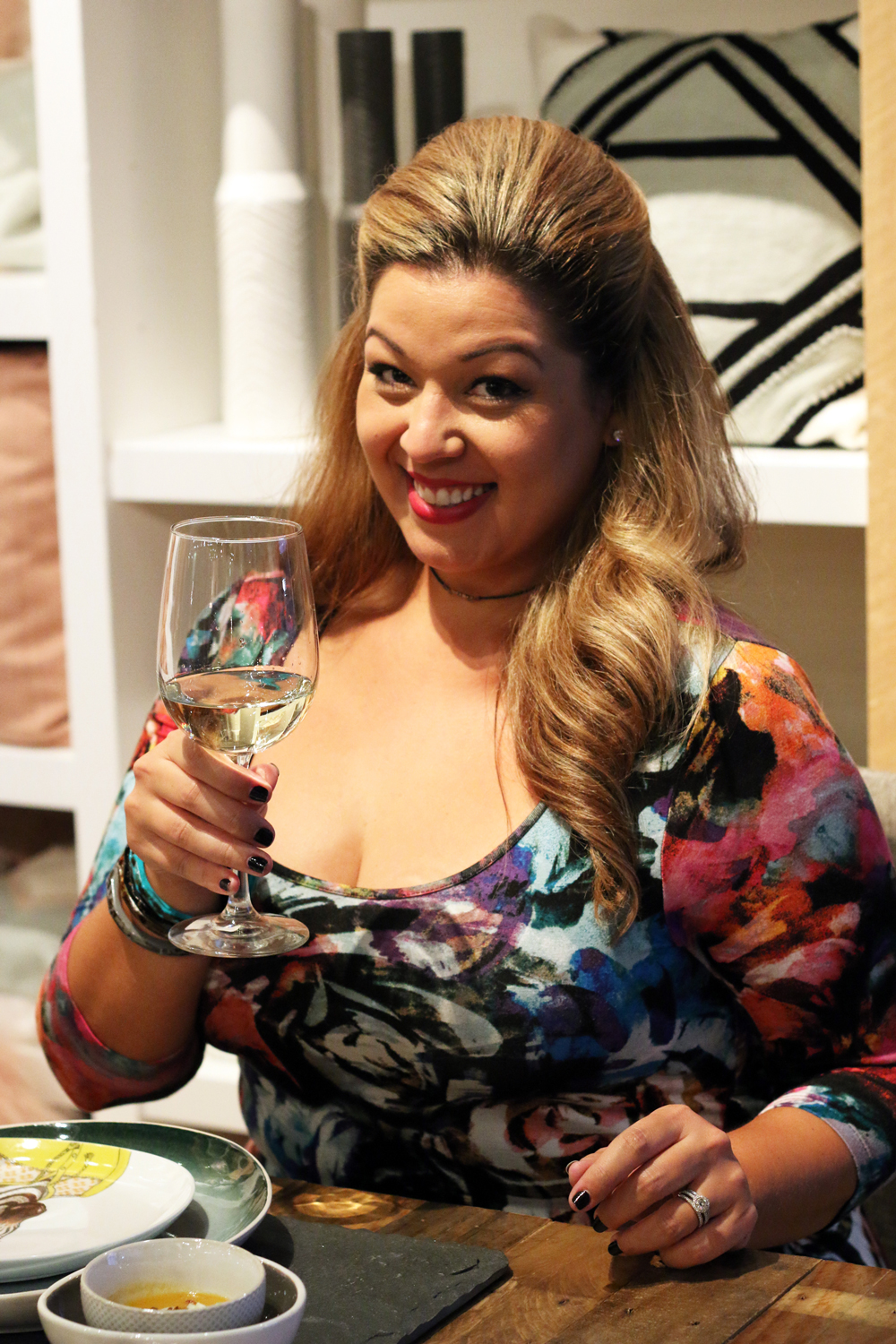 Wine With Nat Photo by Nabila Verushka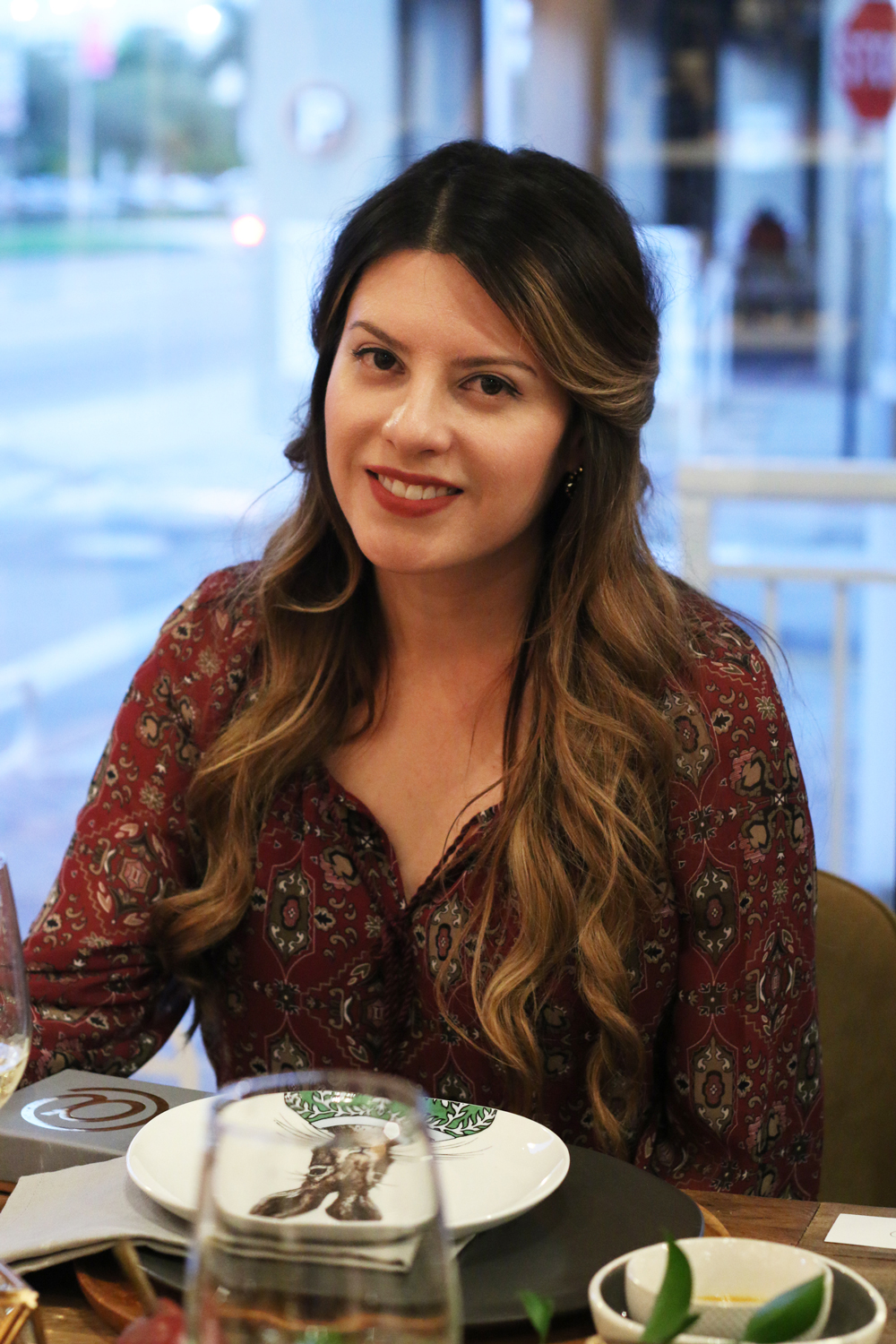 Tinseldot Photo by Nabila Verushka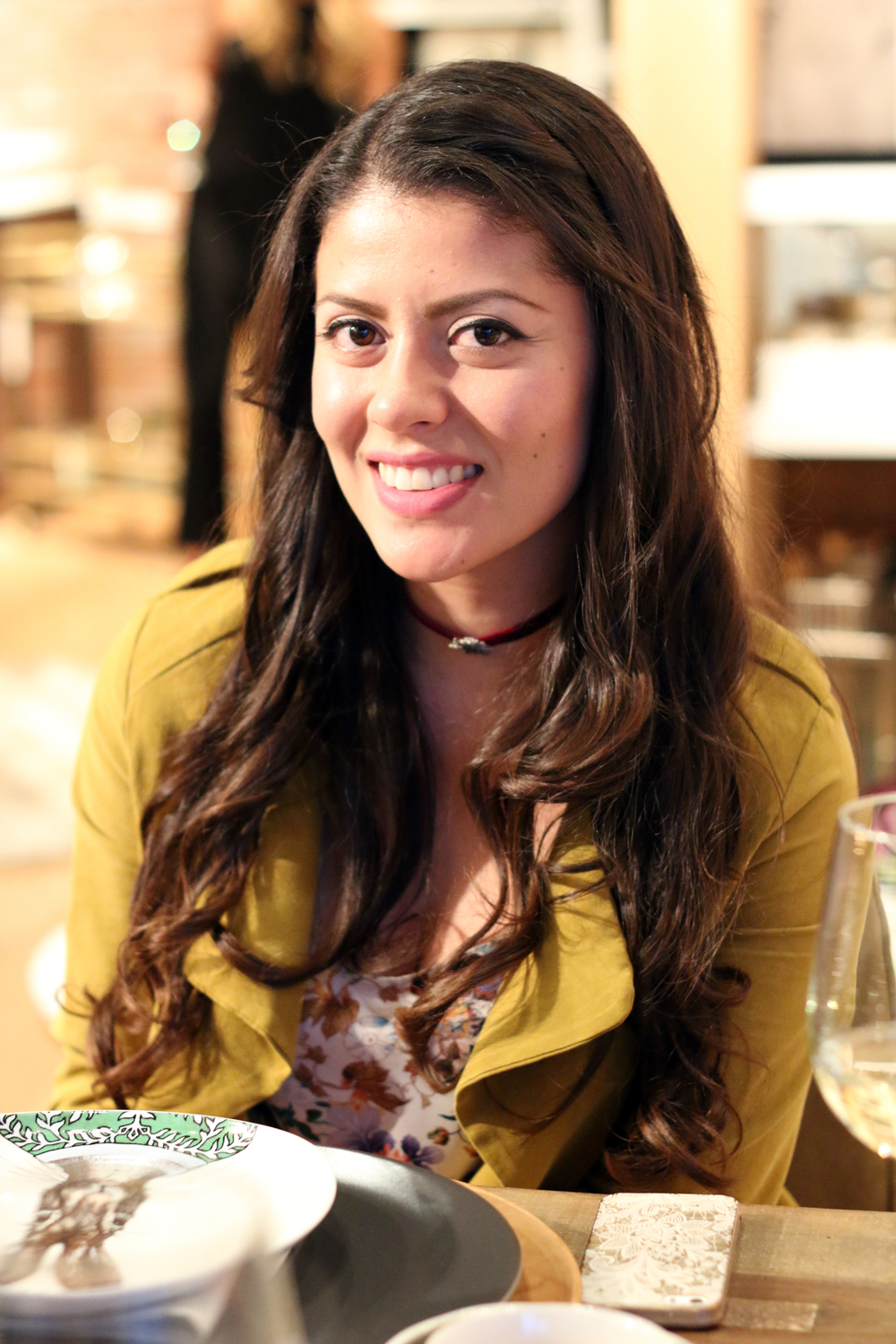 Tinseldot Photo by Nabila Verushka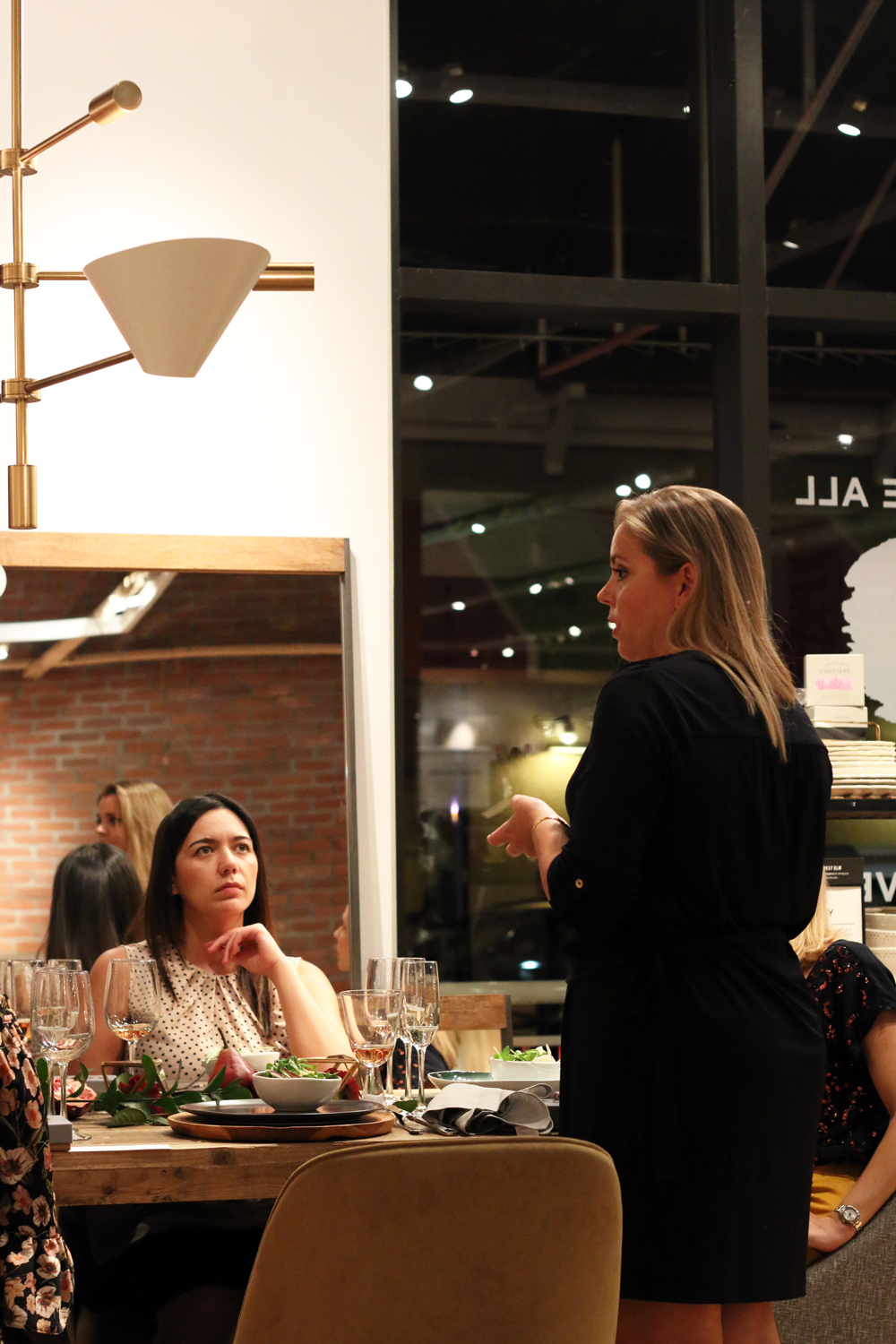 Coral Gables Love & Florida Wine Academy Photo by Nabila Verushka
The Fashion Diva Photo by Nabila Verushka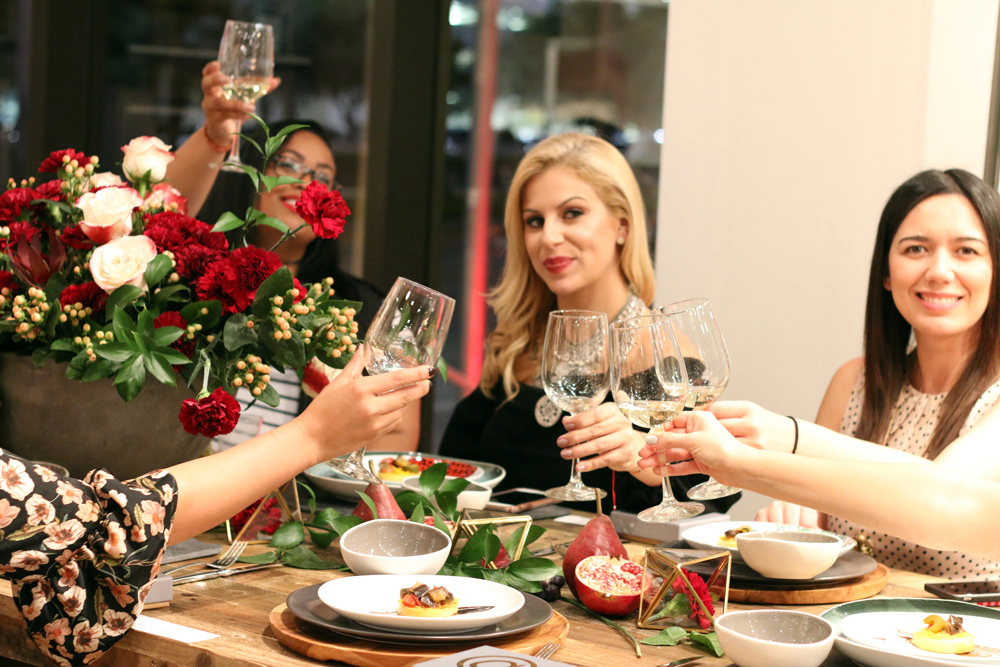 Beauty Beyond Curves, With Love From Miami, Coral Gables Love Photo by Nabila Verushka
Nikki Novo Photo by Nabila Verushka
Coral Gables Love Photo by Nabila Verushka
With Love From Miami Photo by Nabila Verushka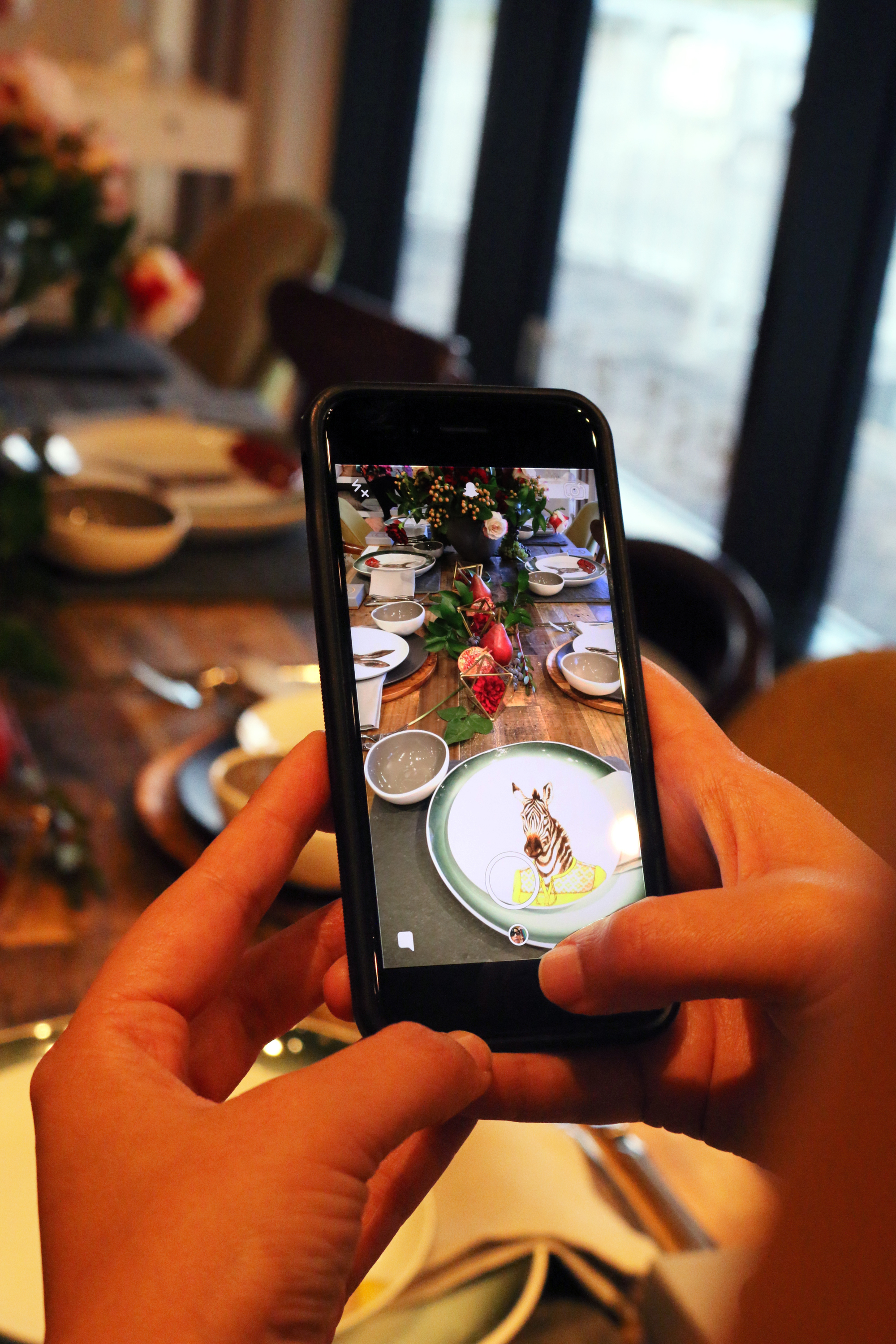 West Elm Dadeland Photo by Nabila Verushka
West Elm Dadeland Photo by Nabila Verushka