I will always remember my first experience with Pilates. My mom and I had seen an infomercial for these Winsor Pilates workout tapes. We were convinced it would work for us, so we picked up the phone and ordered the 7 video set. It was on!
The tapes were great (for the time being) granted DVDs were nonexistent. I remember coming home after school and cramming my yoga mat between my bed and the TV stand. I'd go through about two tapes, either the accelerated body sculpting video or buns and thighs, and of course couldn't skip abs. There was a lot of rewinding taking place—mostly because I missed a move or there wasn't enough room to perform the movement so I'd have to readjust. A few more weeks of this and I was on my way to that summer beach body! You know… the one I'm still working on.
But fast forward a few years—if not several—and Pilates studios are quickly opening in a city near you. The City Beautiful: Coral Gables is now home to Pilates ProWorks® newest location on the East coast. The brand new studio offers a variety of signature class options, including Pilates Classic for the more traditional student, but also more innovative classes that incorporate kickboxing and even Yoga. If you're looking to tone and strengthen, look no further.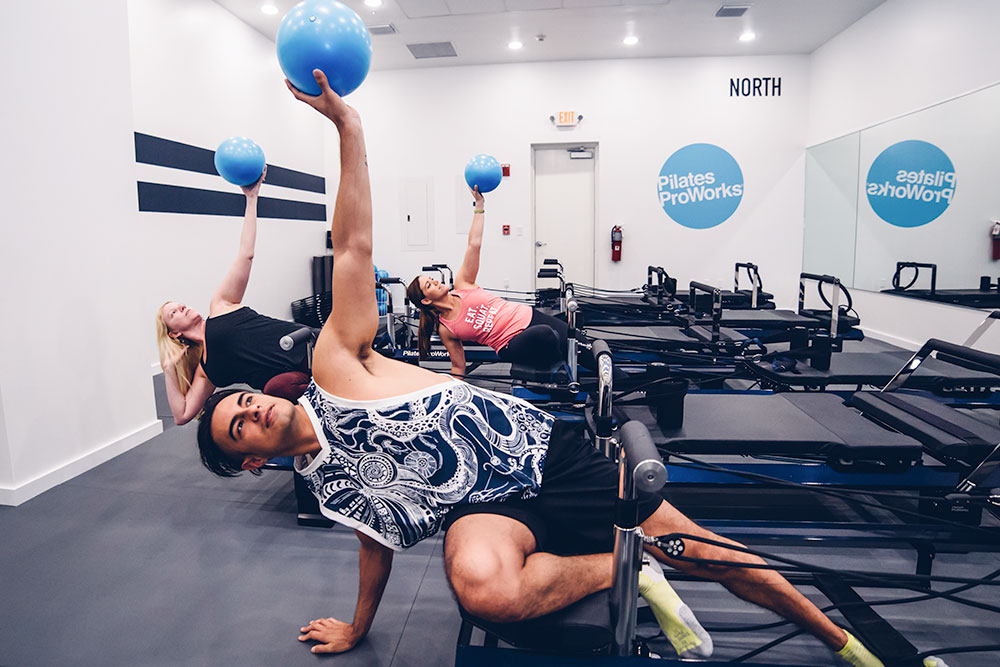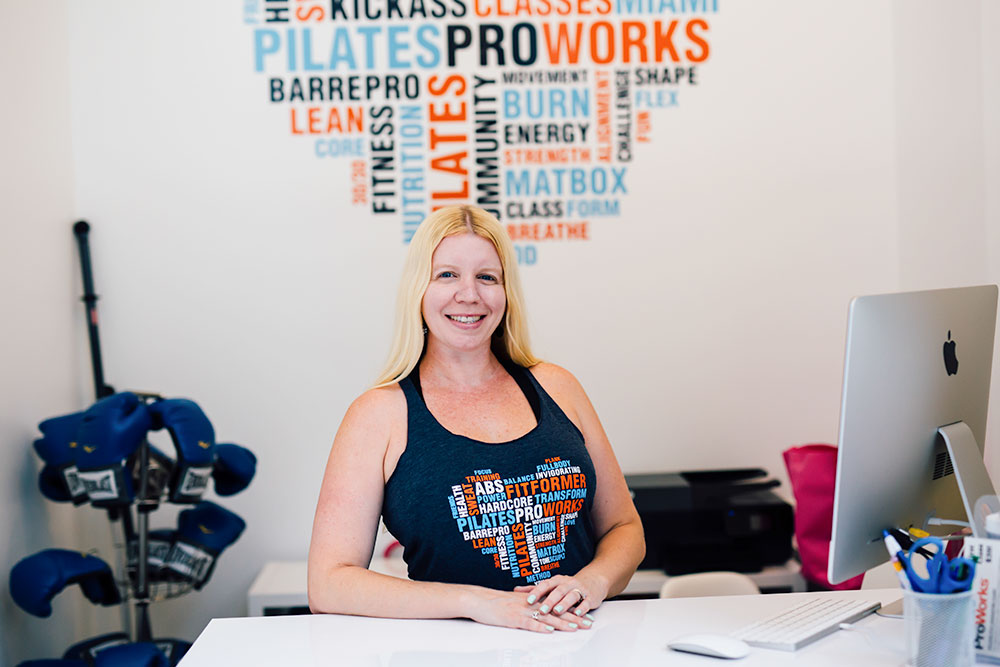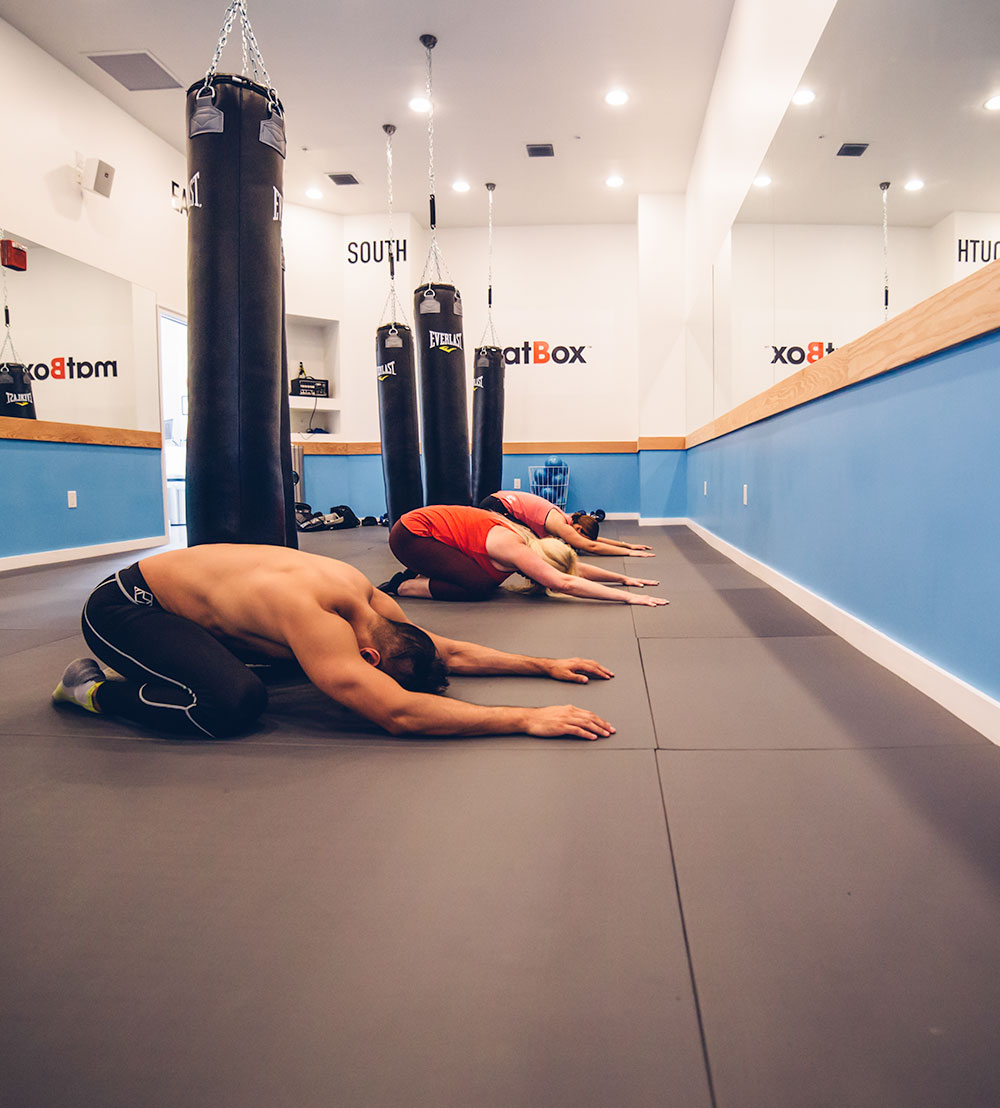 I was fortunate to take my first real Pilates class with Summer Christensen, the Pilates ProWorks Miami owner. With six years of Pilates training, she had a thing or two to teach me that I hadn't picked up on yet from those VHS tapes in my teenage years. In just one or two "simple" moves I was sore in places I hadn't used in probably, oh say… never! There's something about sliding on a Pilates reformer machine that activates muscles that haven't even been named yet. I felt the burn, the sting, the muscle cramping… and that was just the warmup.
The custom-designed FitFormer™ Pilates machines can be adjusted to add or remove resistance—there's really no excuse for beginners. Class times may also range from 40-55 minutes so if you work in the area, you can squeeze in a complete body workout during your lunch break. Get ready to sweat and push yourself to new limits right in the heart of Coral Gables.
Pilates ProWorks is located on 25 Merrick Way. pilatesproworks.com/miami
Photos were taken by Tommy Hernandez. You can find him on Instagram @Sithexposures