How about adding a little bit of elegance and glamour to your Sunday? In that case I propose the Champagne Brunch at the Biltmore hotel in Coral Gables. In fact, Coral Gables is one of my favorite places in the greater Miami area, and lives up to its motto The City Beautiful. The Biltmore Hotel is one of Coral Gables' most prominent landmarks. Imagine a dreamlike setting complete with exquisite, hand-painted frescos on barrel-vaulted ceilings, brilliant travertine floors, fine marble columns, intricate leaded glass fixtures, carved mahogany furnishings and lavish gardens. Now, envision yourself in this Mediterranean landscape combined with the lush vegetation of South Florida. Who wouldn't enjoying a delicious Brunch in this ethereal setting with a soundtrack of grand pianos and Spanish guitars?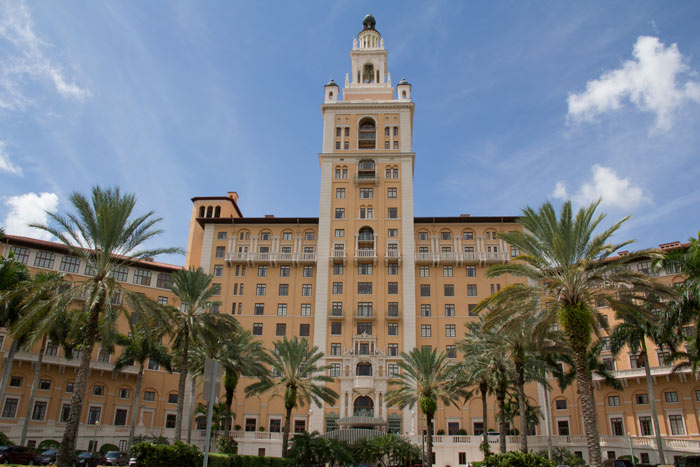 Opened in 1926, The Biltmore Hotel continues to be a meeting point for people of American high society and world-famous personalities. Great Presidents (Franklin Roosevelt), European royalty, Hollywood celebrities and even gangsters such as Al Capone, were regulars at this hotel. Al Capone even lived here for a while.
So, let's talk about the Champagne Brunch!
What a delightful experience! We booked a long time in advance, because it's pretty hard to get a reservation for this extravagant experience. We were a party of four and our table was in the garden. (The garden is wonderful, by the way!) The service was impeccable. The waiters were super attentive and friendly. Champagne (not sparkling wine or prosseco, just to be clear, hehehe) never ends. The brunch includes bottomless champagne, bellinis, bloody marys, and mimosas.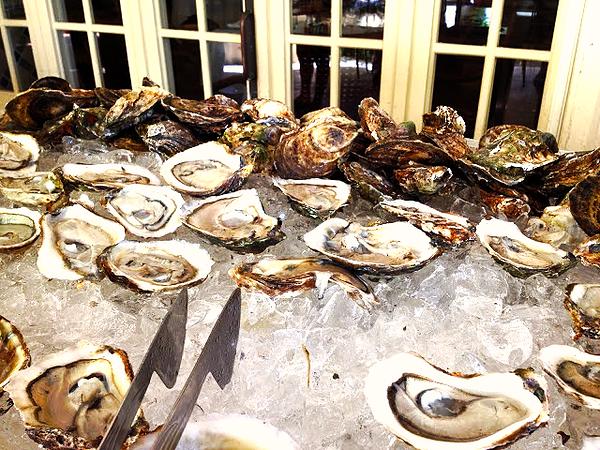 The brunch features seven all-you-can-eat stations: breakfast, carving, tapas & salad, sushi & paella, seafood, pasta, and dessert. The island of breakfast, has everything you'd find on your breakfast table including Chef prepared eggs and omelets to order, classic eggs Benedict with black truffle Hollandaise, pancakes, Belgian Waffles, cinnamon raisin French toast, apple wood smoked bacon, country sausage links, home fried breakfast potatoes, and assorted mini quiches. I delighted myself with the eggs Benedict, which I loved! My favorite station was the seafood station and I invested a lot of time there. The food was super fresh, with many options, including caviar, crabs, shrimp, ceviche, octopus, oysters and much more. Everything was very delicious.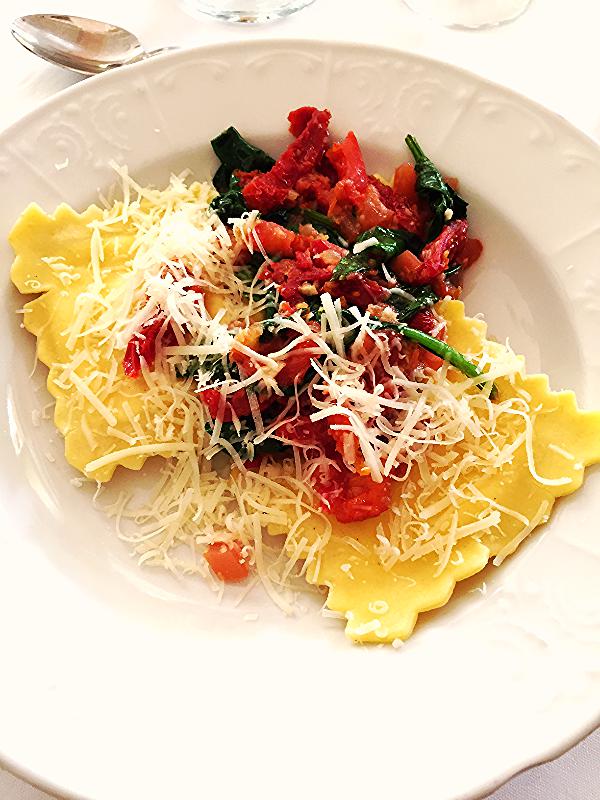 Save a little room for the Pasta station. I forgot about this station and by the time I got around to it I could only taste half a ravioli. But my eyes wanted to have tried all the options of freshly prepared pasta and sauce! I ate so much, that I couldn't even get to the meat station. Next time, it'll be a mandatory stop. And do you think it's over? No! The dessert station features a huge variety of mini desserts and a chocolate fountain! As I love crème Brûlée, I had to try it and it was perfect – on point. Below you can have a peek of our gastronomic lavish adventure! If you are in the Coral Gables area you must add the Biltmore Champagne Brunch to your plans. The Biltmore Hotel is located at 1210 Anastasia Ave, Coral Gables. biltmorehotel.com