Most theatre buffs only dream of performing alongside the iconic Barbra Streisand. But, why stop there when you can actually become her? In the hilariously funny one-man phenomenon that is Buyer & Cellar, that is exactly what Chris Crawford does.
Buyer & Cellar, is the outrageous new comedy presented by Actors' Playhouse at the Miracle Theatre, about the oddest of odd jobs: an underemployed Los Angeles actor named Alex More goes to work in Barbra Streisand's Malibu basement. As Chris Crawford transmogrifies through a half-dozen characters without stopping for as much as a sip of water, he will both amaze and entertain you during the entire ninety minutes.
Alex More starts telling his story, as intimately and candidly as if he were telling his best friend, and immediately you are fixed on him and his characters, wondering how this will end. Without ever flinching, making a mistake, or falling out of character, More proceeds to paint several scenes with his words. He takes you through the chronology of what might be the single most epic role the unemployed actor will ever play.
More shares all the intimate and voyeuristic details that only a true employee of Streisand's would be privy to. The inner gossip in all of us curiously revels in the private details that coincide with Streisand's notorious reputation for eccentricity. There are moments you wonder about the plausibility of this story and then there are moments you imagine he really is chummy with the queen of Broadway. Whether or not the experiences he tells are real or a work of fiction, you will have to decide for yourself.
Who is Chris Crawford? Above all else, Crawford is the reason you must watch this show and see for yourself why it is being called a "comic tour-de-force".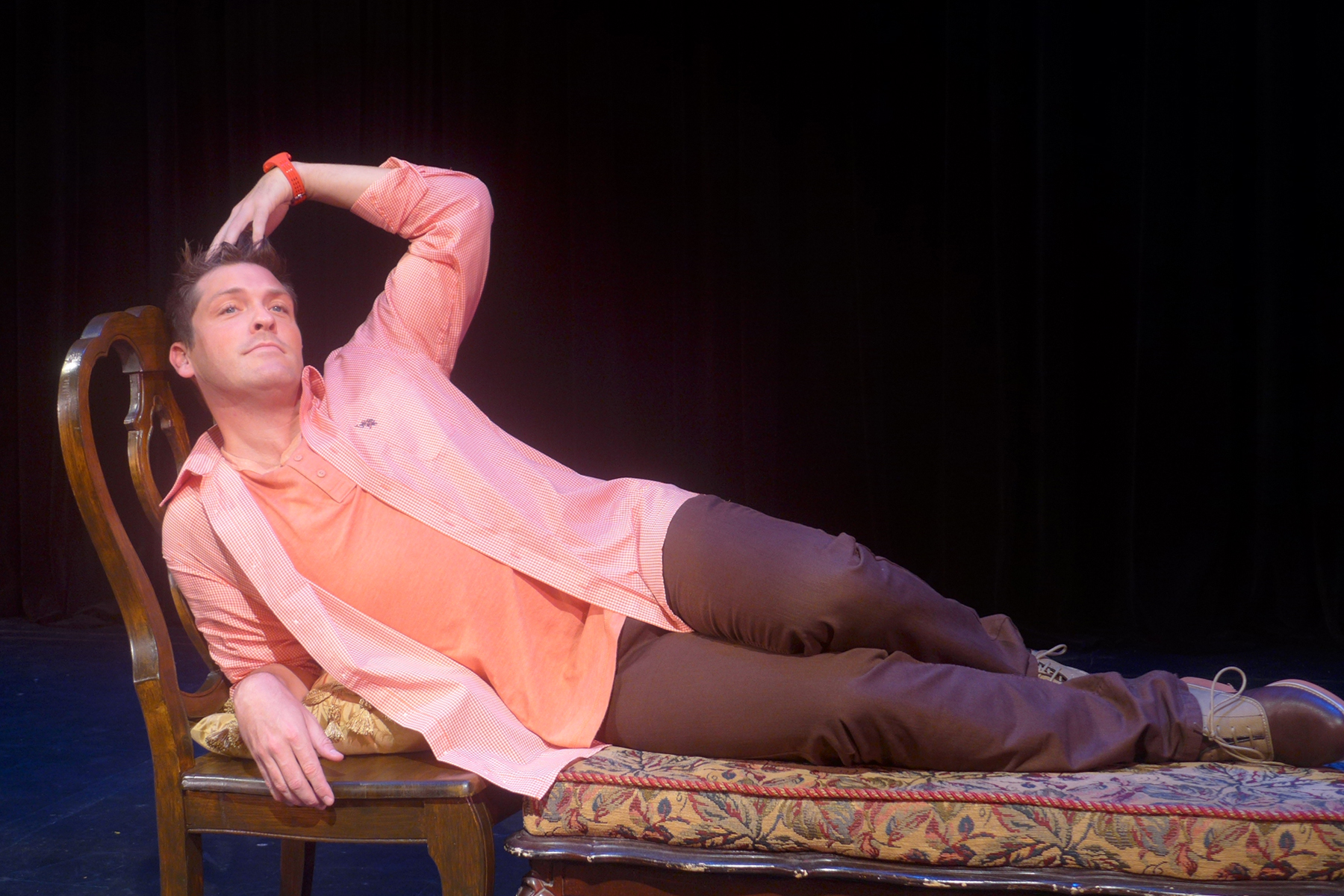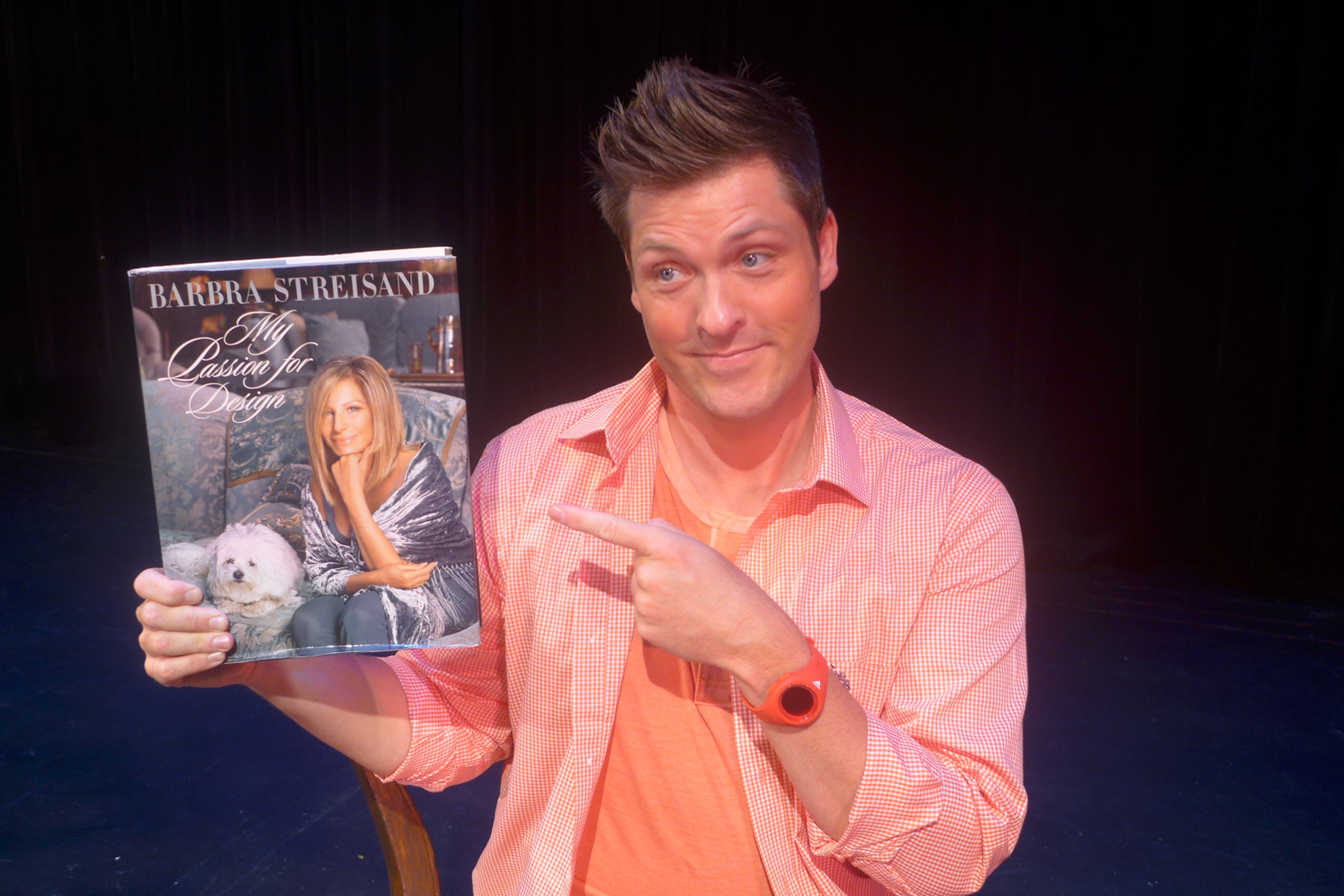 Originally from Tulsa, Oklahama the award winning actor is no rookie on-stage or in South Florida. He returns to Actors' Playhouse as Alex More (the man of the one-man show) after being seen in Unnecessary Farce and as Tom in Murder Ballad (Carbonell Award Winner), Les Miserables (Grantaire/Ensemble/Maltz Jupiter Theatre), Assassins (Balladeer/Zoetic Stage), The Lion in Winter (Richard/Palm Beach Dramaworks) and The Little Dog Laughed (Mitchell/Island City Stage).
Crawford's cardigan also deserves a most notable mention. Without it, I question the likability or believability of any of his characters. Still, equipped with stunning blue eyes, a pink cardigan, a copy of Streisand's My Passion for Design, and an award-winning sense of humor, Chris Crawford is quite possibly the funniest actor to grace the stage at the Miracle Theatre in Coral Gables.
Some cautions and necessary information: This is a show for adults. There is some adult content and language that may be too strong for the youngest children. The show runs through August 7, 2016, with evening performances Wednesday through Saturday at 8:00 PM, and afternoon matinees on Sunday at 3:00 PM. A special weekday matinee is scheduled on Wednesday, July 20 at 2 p.m.
For ticket purchases call (305) 444-9293 or online at www.actorsplayhouse.org.