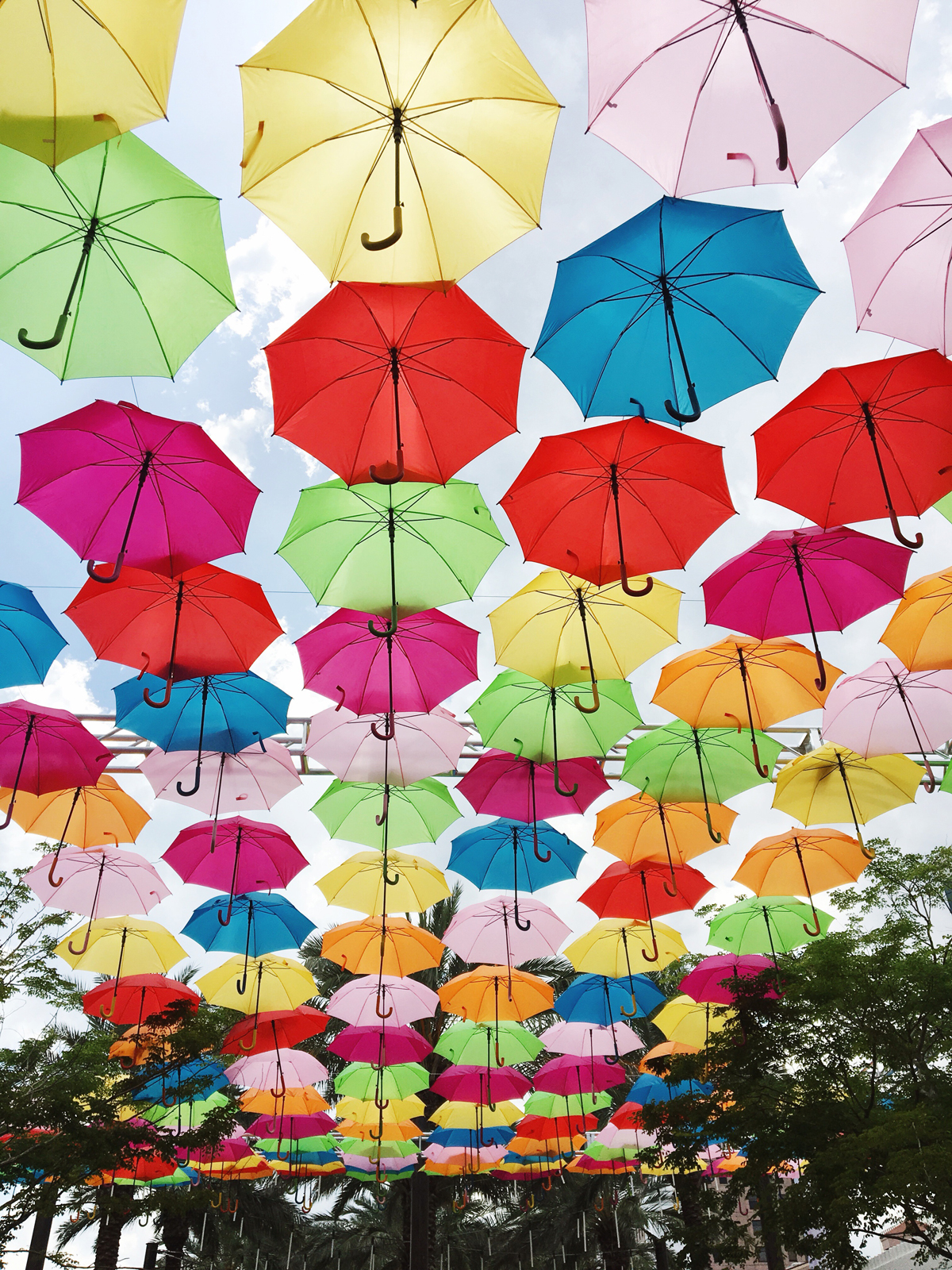 Get ready Miami, your Instagram feed is about to be flooded with colorful umbrellas. The City of Coral Gables has unveiled the Umbrella Sky Project art installation today – Friday, July 13th. Giralda Avenue now has a canopy of colorful umbrellas hanging in the air, producing an incredible effect that you will want to share on your social media channels. You'll find this art installation on Giralda Avenue between Ponce de Leon Blvd and Galiano Street; or simply enter the address 154 Giralda Ave, Coral Gables, FL into your GPS.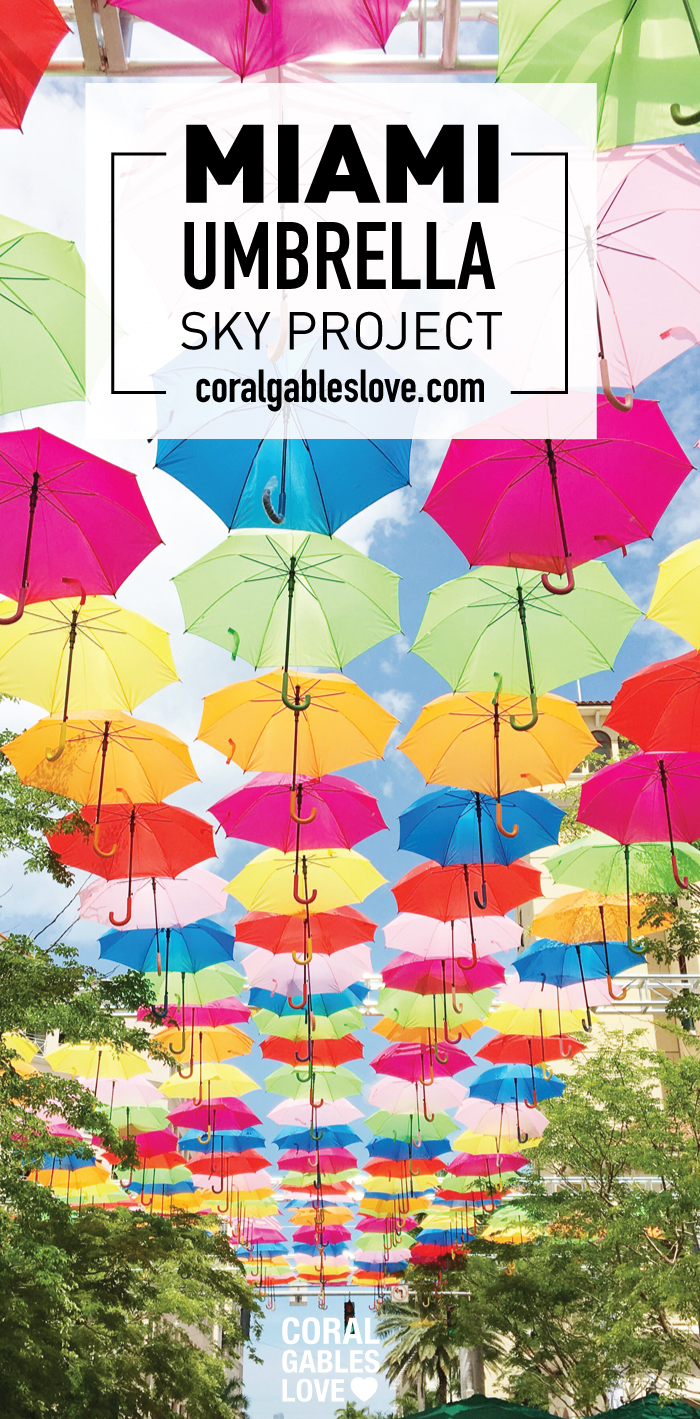 From the interesting patterns created by the shadows on the ground to the colorful umbrellas appearing to be sustained in the air, it's definitely something you'll want to check out this Summer. Just make sure your phone is fully charged before heading out. While you are making your plans for your umbrella photoshoot, you might as well make lunch plans. Check out our restaurant reviews and pick a spot.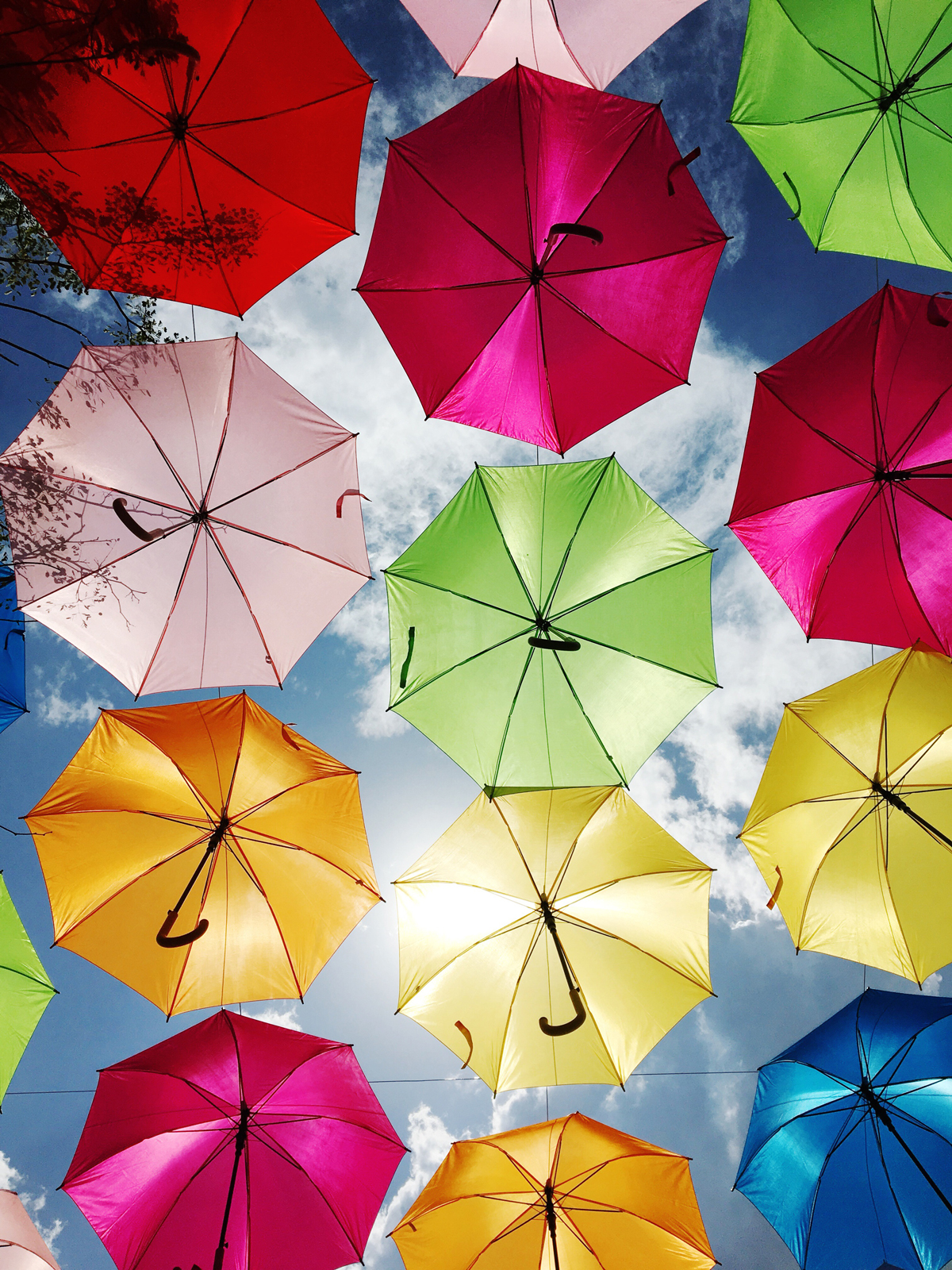 The Umbrella Sky Project will stay in Coral Gables for the next two months. So make sure you catch it before it moves on to its next destination. What is the Umbrella Sky Project? It's an internationally recognized public art display that has graced streets around the world, including Paris and Lisbon.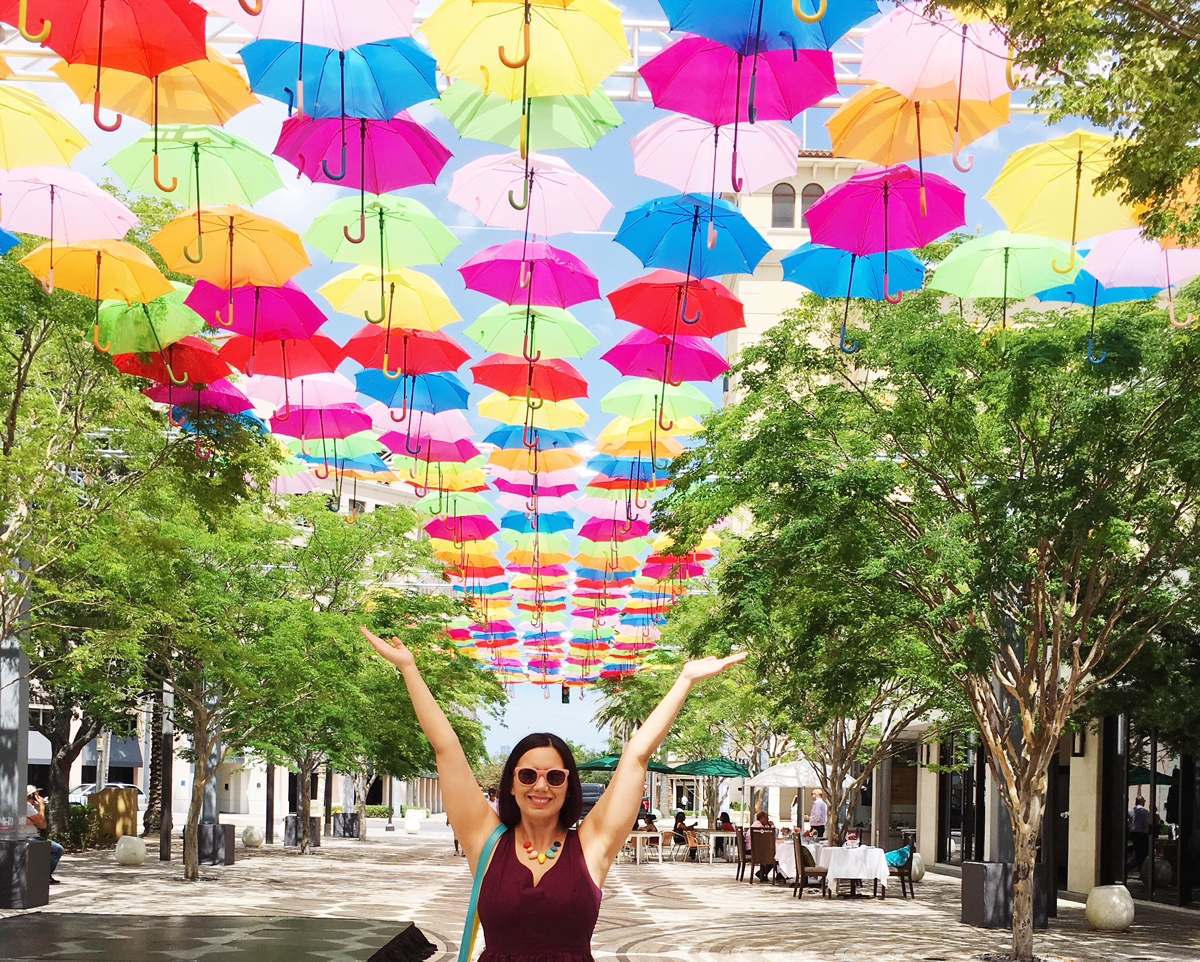 The Umbrella Sky Project began in 2011 as a part of the city of Águeda's famous annual Ágitagueda Art Festival in Portugal. Each year, during the hot summer months of July, August, and September, a handful of the city's narrow streets gain colorful umbrella canopies that provide shade for the pedestrians passing through. Rooftop cables are strung with numerous parasols that help cool the roadways in a creative and cost-effective way, and the sea of umbrellas forms a unique geometric pattern overhead as well as changing shadows on the roadway below. Programming like outdoor workout classes give this shaded area an added layer of functionality, enabling high-energy and fitness activities despite high summer temperatures.
Since the project began, these pop-up shade structures have become an annual summertime installation and they have developed a cult following around the world.