I recently started feeling a little stiff in my neck and lower back from working at the computer all day. So I decided to try assisted stretching. I asked the Coral Gables Love community for recommendations of stretching studios in the Miami area. Here's the final list of the top places to get stretched with a professional practitioner around Miami.
What does assisted stretching do? For starters, assisted stretching can help eliminate any aches in your body like knee, back or hip pain.  Assisted stretching can also help improve range of motion, circulation and posture.  Regular stretching can also reduce "recovery" time for athletes looking for an edge in sports performance.  Last, but certainly not least, stretching is a way to lower stress levels, improve your sleep and overall boost energy levels.
#1 Stretch Zone (Best Assisted Stretching in Coral Gables)
Eliana recommended Stretch Zone Coral Gables, "I started coming to Stretch Zone because I have a very bad back pain problem, a herniated disc. And I also have a lot of pain in both of my hips. Ever since I started going to Stretch Zone, I haven't felt the pain at all."
Your body is a highly complex machine and if it isn't well-oiled or used to its full potential, it's going to start having some problems. At Stretch Zone Coral Gables, they aim to keep your body at its maximum potential through proven and trusted methods.
They have an extremely knowledgeable team who will help you through assisted stretches for whatever your issues are – whether it's sore legs from workouts or sciatic pain in your lower back.  Stretch Zone will keep your body feeling flexible and free of tension, soreness or tightness. If you're beginning to age (gracefully) and you feel your range of motion and flexibility aren't what they once were, the practitioners at Stretch Zone will help you improve your mobility and keep you active and doing the things you love for as long as possible!
Countless people have already built practitioner assisted stretching into their lives using Stretch Zone's proprietary methods that target the central nervous system's stretch reflex. They offer tons of different types of stretches for all parts of the body.  There's an entire upper body protocol, several different back stretches and, of course, countless stretches to hit every muscle in the legs.  Do yourself a favor and check out Stretch Zone Coral Gables!  They're located at 3138 Ponce de Leon, Coral Gables, FL 33134. For more information visit stretchzone.com/locations/coral-gables
#2 Stretch Zone (Best Assisted Stretching in Coconut Grove)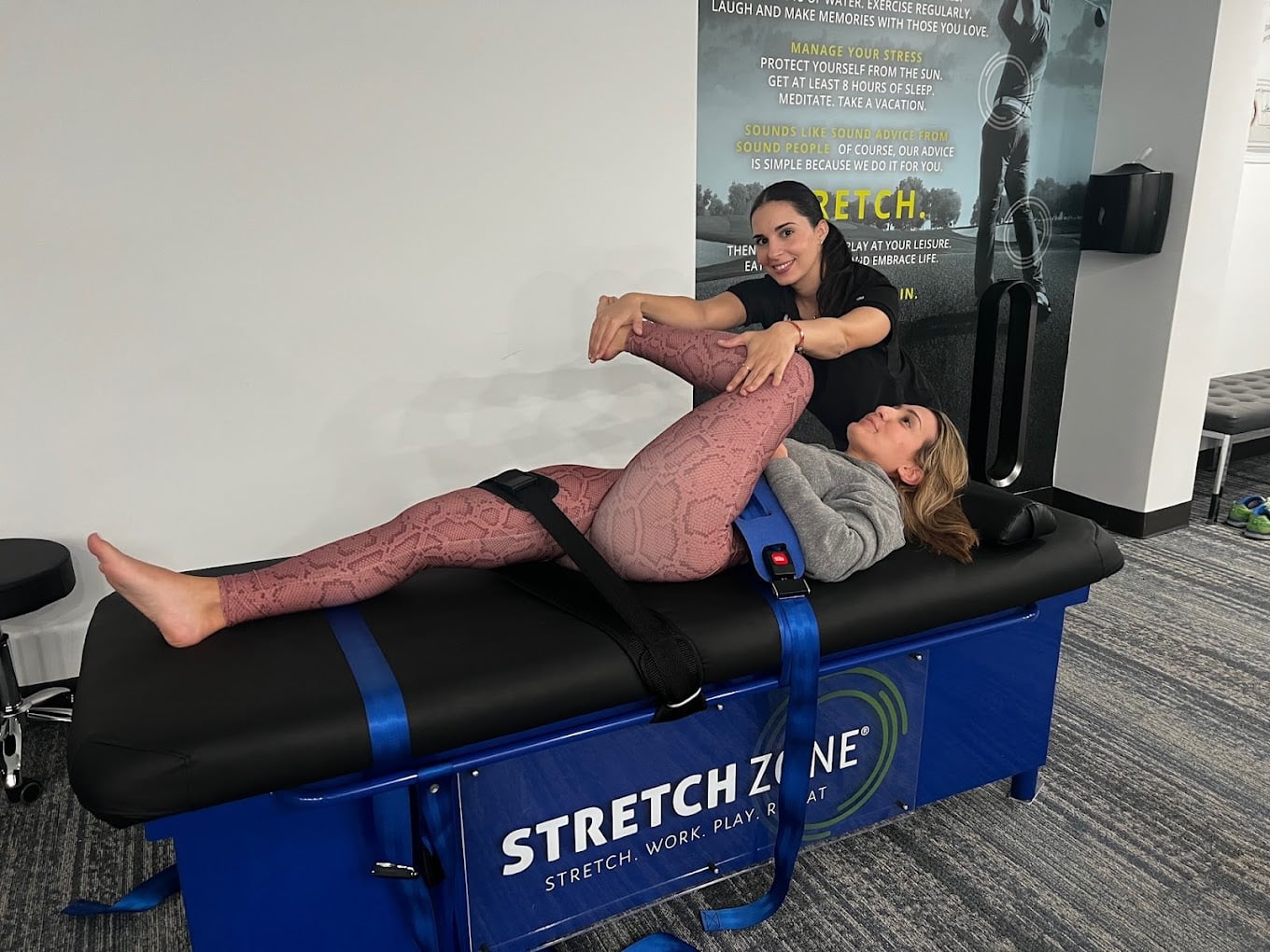 Andrew recommends Stretch Zone Coconut Grove, "I'm an avid cyclist and consider stretching to be an important part of the activity. The folks at Stretch Zone showed me what stretching REALLY looked like. Total game changer. Whatever sport you do (or not), I highly recommend paying these guys a visit. Great, knowledgable, kind staff."
In Stretch Zone's welcoming environment you'll find trained stretch practitioners that lead you through a series of stretches to increase mobility and muscle function and make daily movements easier and more efficient. Their knowledgeable staff and patented/proprietary belting system enables their practitioners to "do all the work while you receive all the benefits." Simply relax and enjoy the benefits at Stretch Zone Coconut Grove!
You can find them at 2829 Bird Avenue unit 6, Miami, FL 33133. For more information visit stretchzone.com/locations/coconut-grove
#3 Symmetry Physical Therapy (Brickell)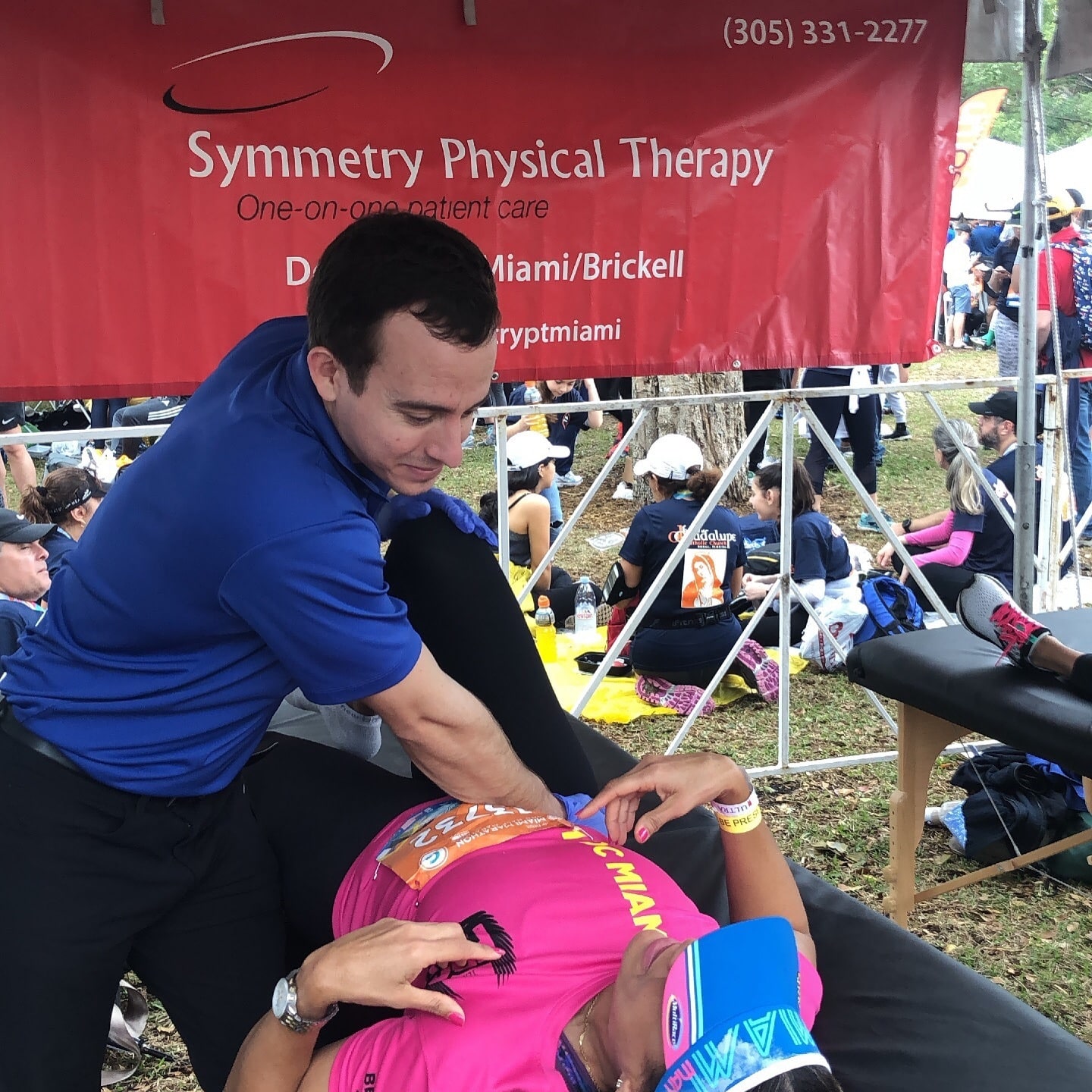 Stretching offers many health benefits, including increases in flexibility, the release of endorphins, improved blood flow, and energy levels. Stretching also helps to reduce post-workout soreness, recovery time and decreases the risk of injury.
Stretching is a form of physical activity that involves deliberately stretching a muscle, tendon, and or connective tissue with the purpose of improving muscle elasticity, range of motion, and flexibility. Symmetry Physical Therapy is located at 28 W Flagler St Ste 901, Miami, FL, United States, Florida. For more information visit symmetryptmiami.com
#4 MastroStretch (Miami Beach)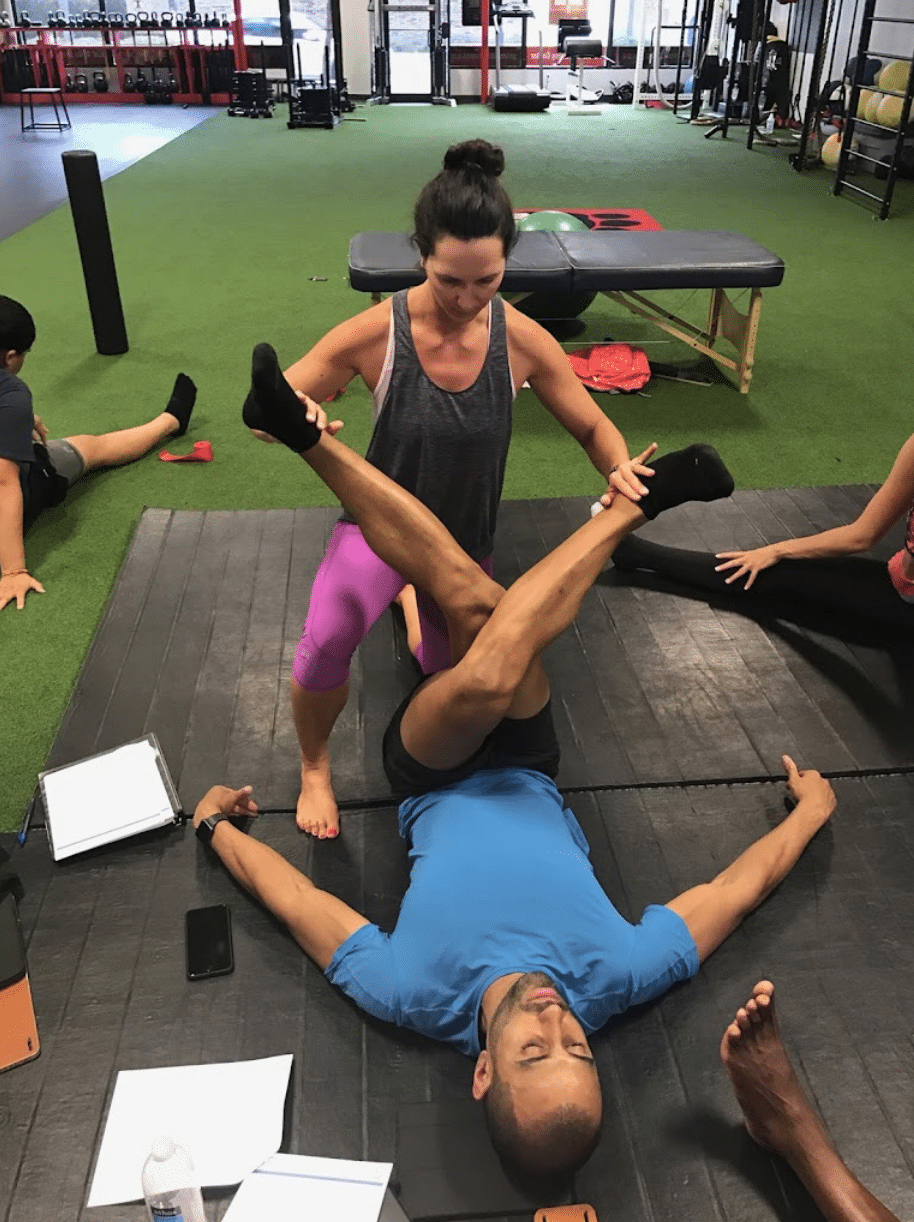 Coral Gables Love reader, Julia, recommends MastroStretch, "She kept me healthy and able to keep running while training for marathons and ultramarathons." MastroStretch takes a holistic approach to assess where the source of your tension is coming from. The primary stretch method used is Ki-Hara Resistance Stretching and Mashing (a form of massage using the feet). Other techniques used are Myofascial Release, Functional Range Conditioning (FRC), breathing and stress reduction to improve your mobility, flexibility, posture and quality of life. Amy is a Master Ki-Hara Stretch Therapist with over 10 years of training experience. More than just a stretch therapist, she can help you improve your mobility and posture while reducing your stress. And can take you to the next level of performance, while feeling amazing. For more information visit mastrostretch.com.
#5 Miami Stretch Therapy (Miami Beach)
Coral Gables Love reader, Anthony, recommends Miami Stretch Therapy, "Really helped my lower back problems." Their assisted stretching approach allows them to treat a wide variety of medical conditions, such as sciatica and fasciitis, as well as common conditions like muscle stiffness, soreness and fatigue. Miami Stretch Therapy is located at 110 Washington Ave #2414, Miami Beach, FL, United States, 33139. For more information visit miamistretchtherapy.com.
Who Would Benefit From Assisted Stretching?
Athletes/Weekend Warriors: Anyone who exercises, plays sports, or works out can improve their performance by shortening their recovery time by having them stretch out those sore muscles.
Post-Operation or Physical Therapy: Anyone finishing up physical therapy who has had surgery, knee pain, knee replacements, hip replacement, bulging discs, herniations, shins splints, or tennis elbow would benefit from bridging the gap between physical therapy and going back to life's daily routines.
Those who sit all day for work: Anyone sitting all day and looking down at a computer or working from home would benefit from assisted stretching. Sitting down for long periods of time is the new "cigarette" and can lead to low back tightness and tension.
Retaining or Improving Mobility: Maintaining flexibility helps slow the aging process by allowing you to maintain mobility, range of motion, and to continue to do the things you love for longer. Keeping your flexibility and limberness allows the body to feel good in order to start a workout regimen or "get back into one."