It's Coquito season! It's time to share this Puerto Rican traditional Christmas drink made with condensed milk and rum. If you don't feel like making your own Coquito, I've put together a list of purveyors of Coquito (a.k.a coquito dealers) in the Miami area. Each of these vendors has been recommended by Coral Gables Love readers. If you know of anyone who sells coquito, add them to the this Miami Coquito Guide by mentioning them in the comments.
1. Wanda's Coquito (Miami Lakes & Coconut Grove)
Wanda's Coquito received the most recommendations from Coral Gables Love readers. She offers unique flavors like guava and colada coquito along with her original coquito recipe. Follow Wanda's Coquito on instagram at @wandascoquito_ or call Wanda at 786-499-8827 to place your order.
2. Homemade Coquito by Leti (Coral Gables)
Homemade Coquito by Leti was the second most recommended coquito source. This is a great option if you'd like to gift coquito because she packages mini coquitos in the cute bottles below. Leti offers free weekend Delivery available with a purchase of 4 bottles or more. Follow her on instagram @homemadecoquito_byleti or call 786-759-9302 to place your order.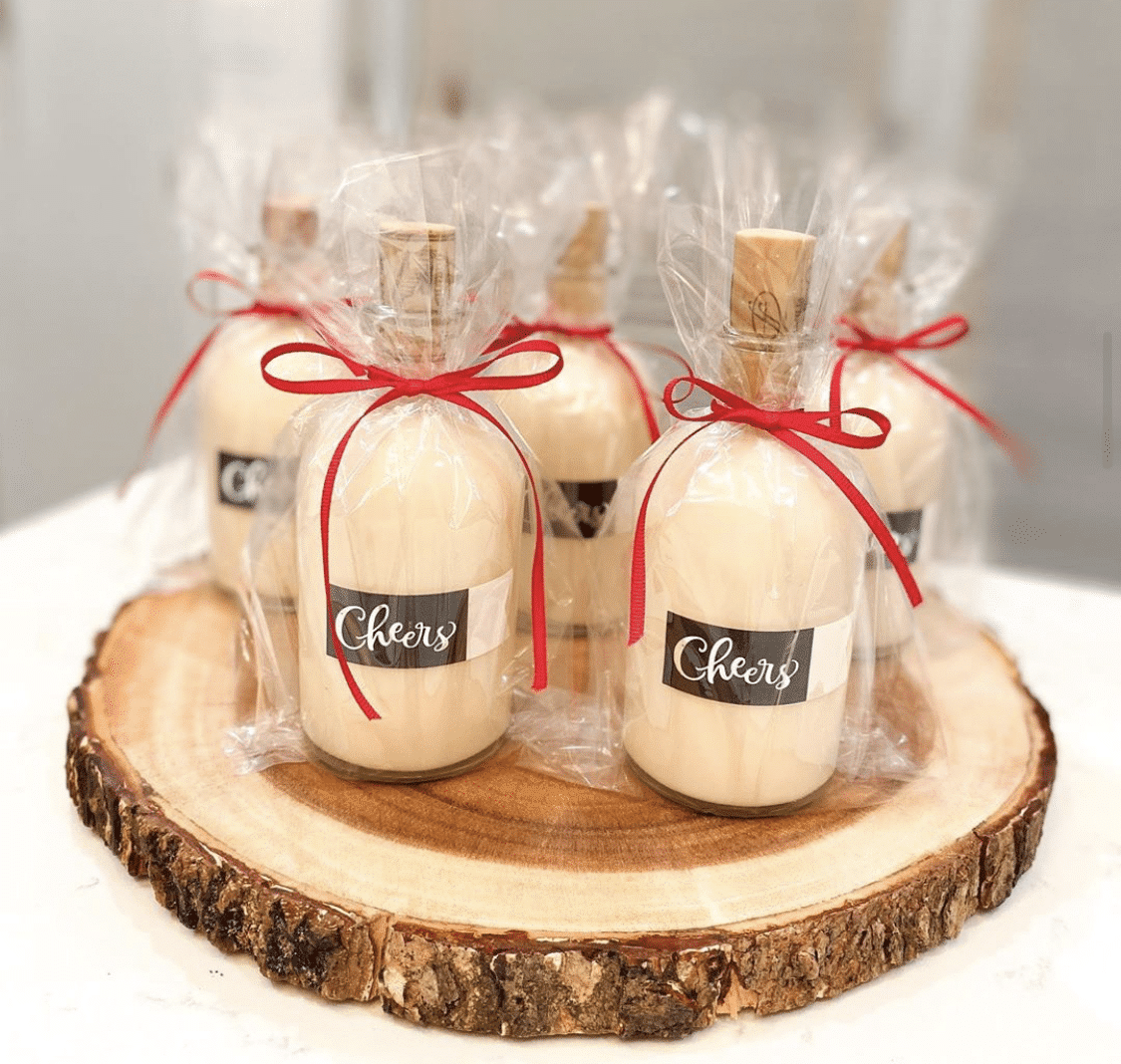 3. Maylen Rodriguez Coquito
Third most recommended coquito dealer in Miami is Maylen Rodriguez. She takes orders by phone: 305-494-8032.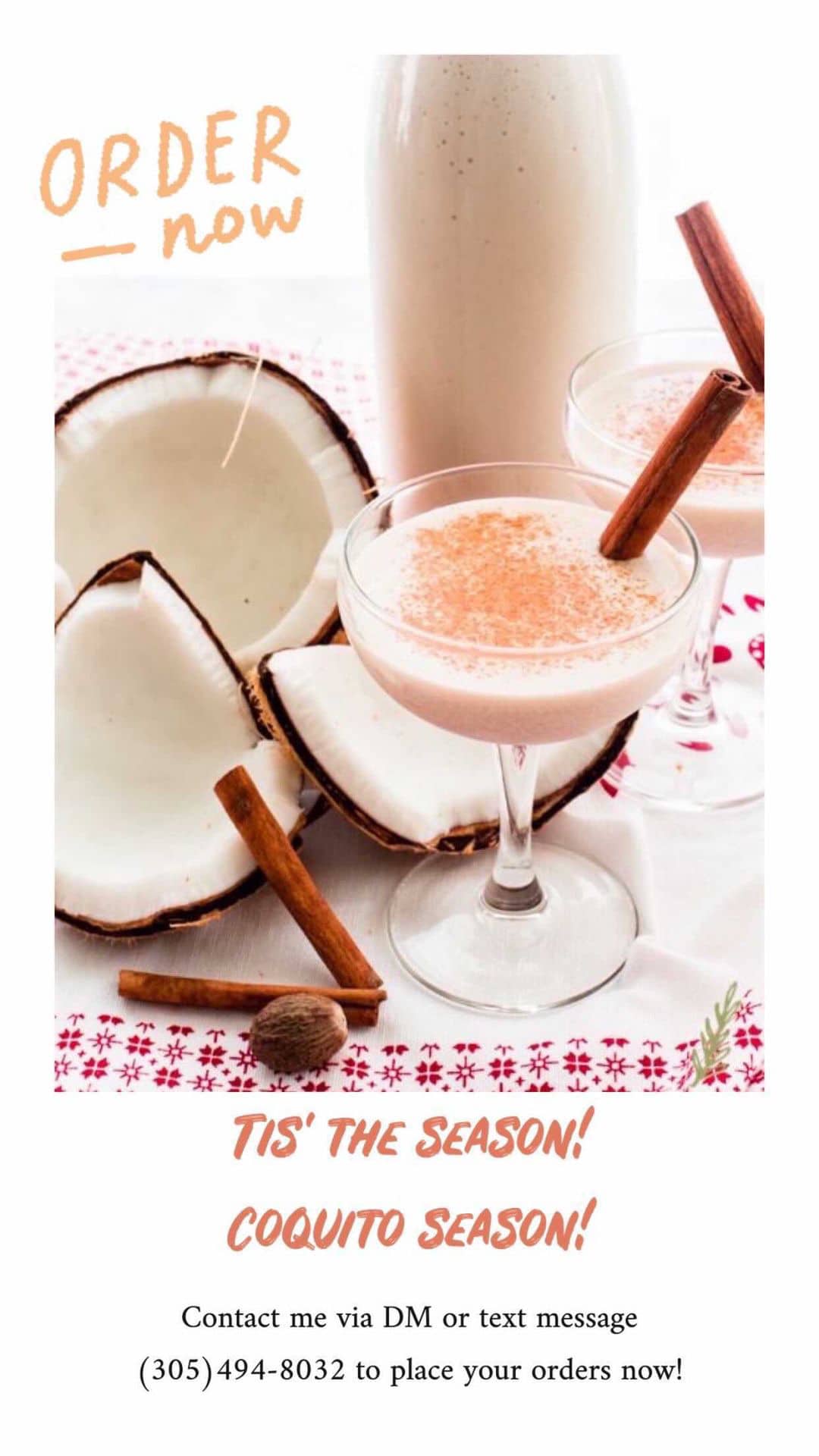 4. Velez Delights Coquito
Coral Gables Love reader, Stephanie, makes and sells her own coquito. Stephanie also has a food blog called Velez Delights where she shares recipes she discovers her her kitchen. To place an order, contact Stephanie via her Instagram @velezdelights. Visit her blog at velezdelights.net
5. Mr Coquito by Frankie G
Coral Gables Love reader, Carla, recommends Mr. Coquito by Frankie G. Frankie specializes in making yummy coquitos. Send him a Direct Message for sizes & prices at @mr.coquitobyfrankieg.
6. Poquito Coquito
CGL reader Diandra recommends Poquito Coquito. Their motto: "Boozy Coquito, all you need is Poquito". Pick you flavor: OG, Vegan or Pistachio.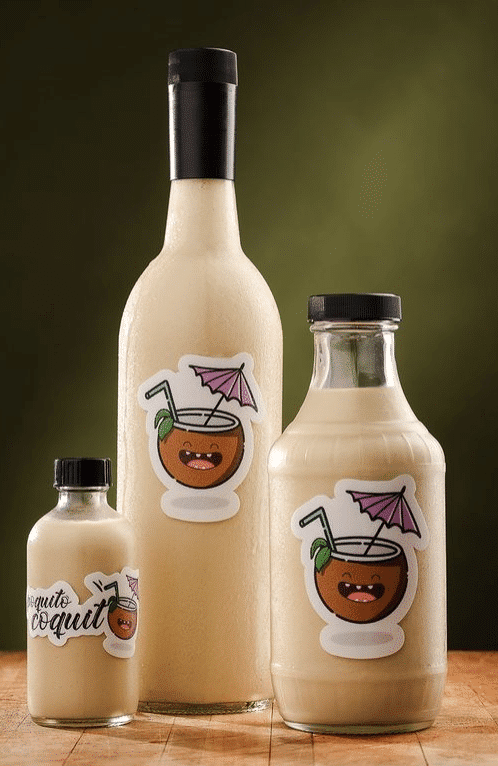 7. The Sugar Mami (Hialeah)
Meli from the Sugar Mami makes coquito as good as Mami made coquito. Meli offers original coquito and pumpkin flavors. She also takes orders for flan. To place an order call 305-766-9968. Follow them on instagram at @the_sugarmami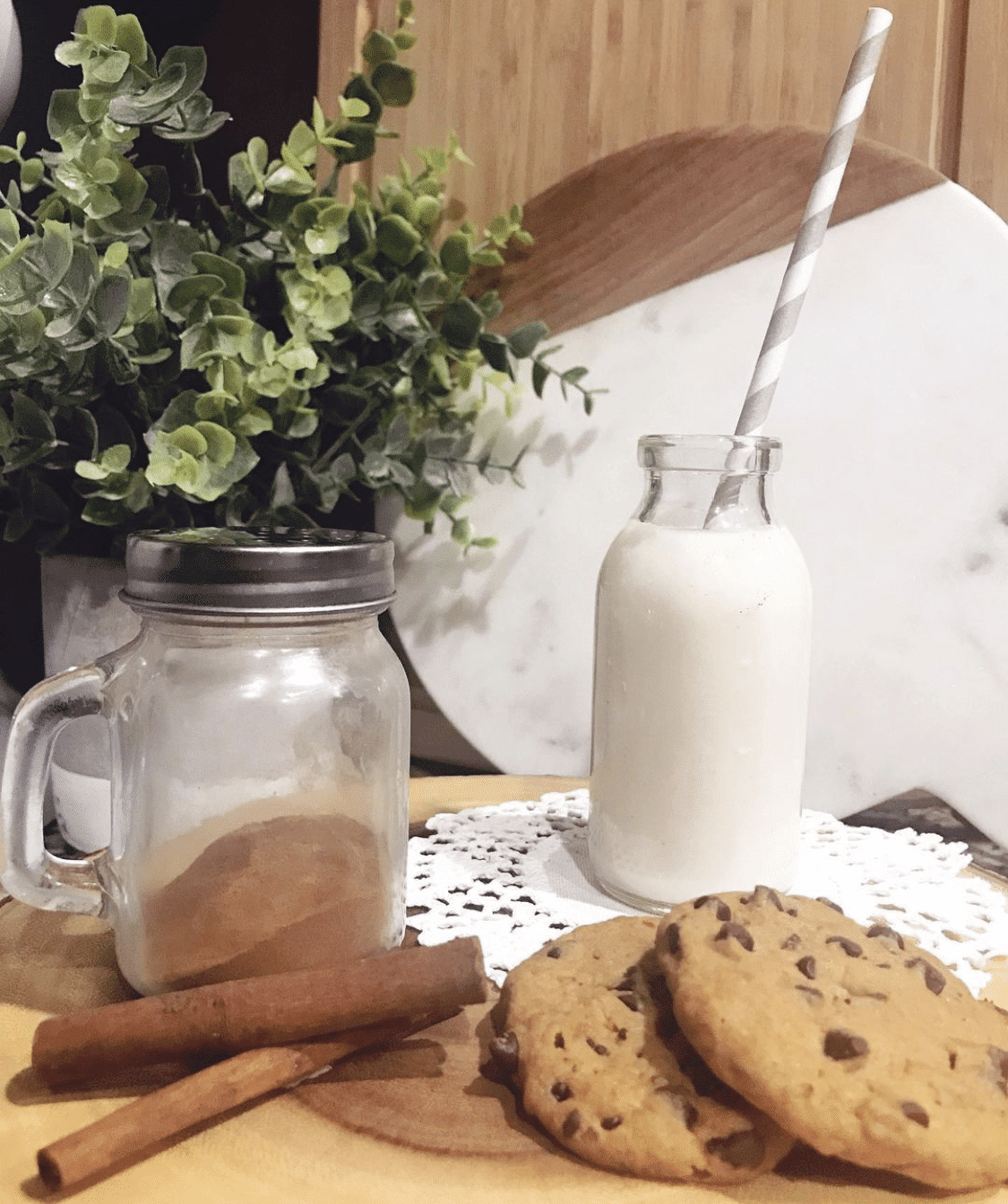 8. Neda's Coquito (Vegan)
Recommended by CGL reader Nazario, Neda's Coquito is not abuela's coquito. Seasonal handcrafted libation. Egg-free, dairy-free and gluten-free. Drink responsibly. Contact nedascoquito@gmail.com. instagram.com/nedascoquito
9. T'antay Miami Cakes & Coquito
T'antay is taking pre-orders for their vegan coquito in 8 oz. or 16 oz. bottles. You must place your order one week before the pickup date; and they have one pick-up date per month: October 29th, November 24th, or December 23rd. For more information visit tantaymiami.com
10. Coquito Key in Broward
Sandra recommends Coquito Key in Broward. Marisa Herrera is the owner of Coquito Key and specializes in making the finest coquito using whiskey. She also ships coquito if you'd like to send it as a gift to friends and family in another state. Contact her at instagram.com/coquitokey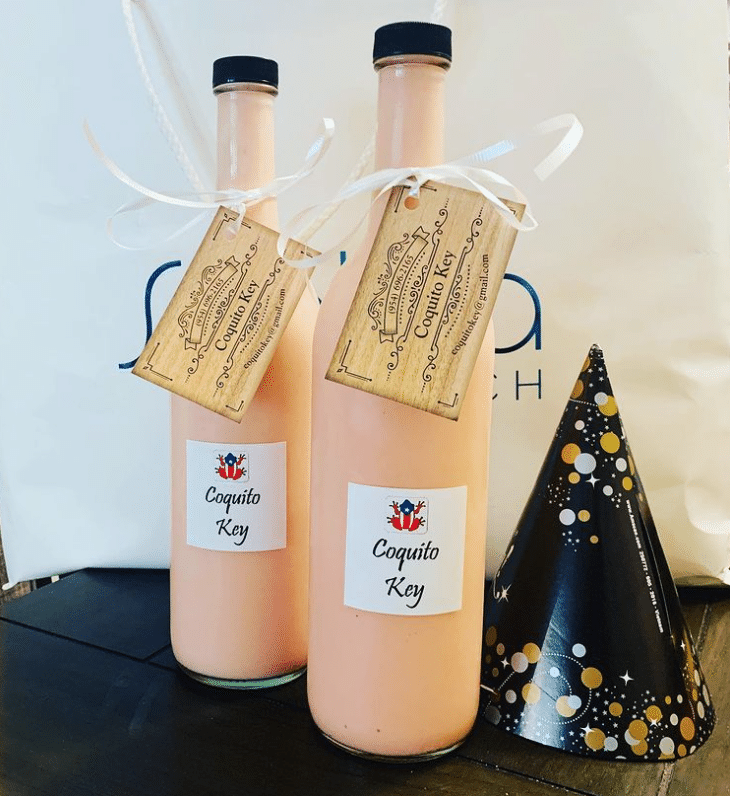 11. Kelly's Koquito (Cutler Bay)
Nicole recommended Kelly's Coquito. Kelly uses coconut rum in her coquito recipe. Follow her on instagram at @kellyskoquito