Looking for a unique and fantastic way to celebrate Halloween this year? The best Halloween party in Miami is celebrating their 30 year anniversary at Vizcaya Museum and Gardens. Vizcaya's Annual Halloween Sundowner, one of Miami's most iconic events, attracts 1,000 guests each Halloween. The all inclusive shindig takes place on Saturday, October 29, 2016, from 8:00 p.m. to midnight, and benefits the continued preservation of Vizcaya, a National Historic Landmark.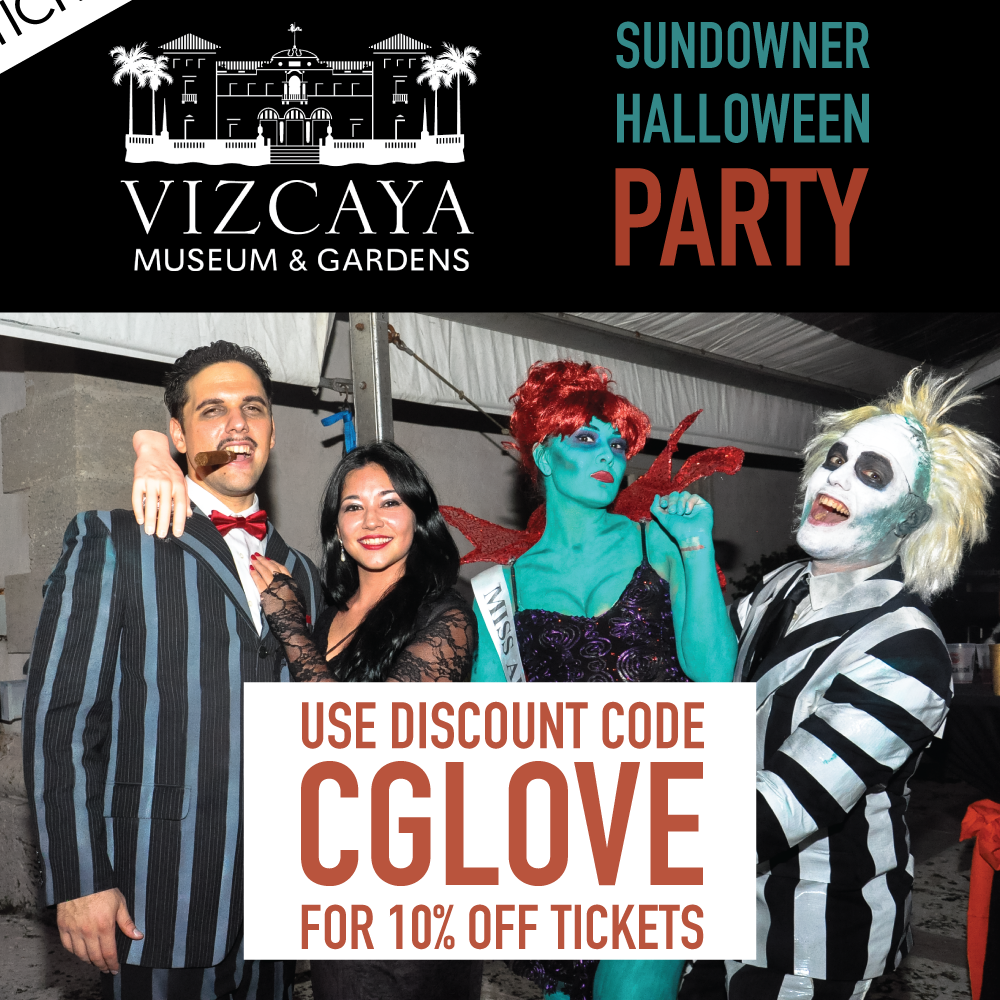 Vizcaya Sundowner Halloween Party 2016 Promo Code
If you are ready to party this Halloween in a 100-year-old historic old mansion with fairy tale gardens, get your tickets at vizcayahalloween.org and use promo code CGLOVE for 10% OFF your general admission ticket price.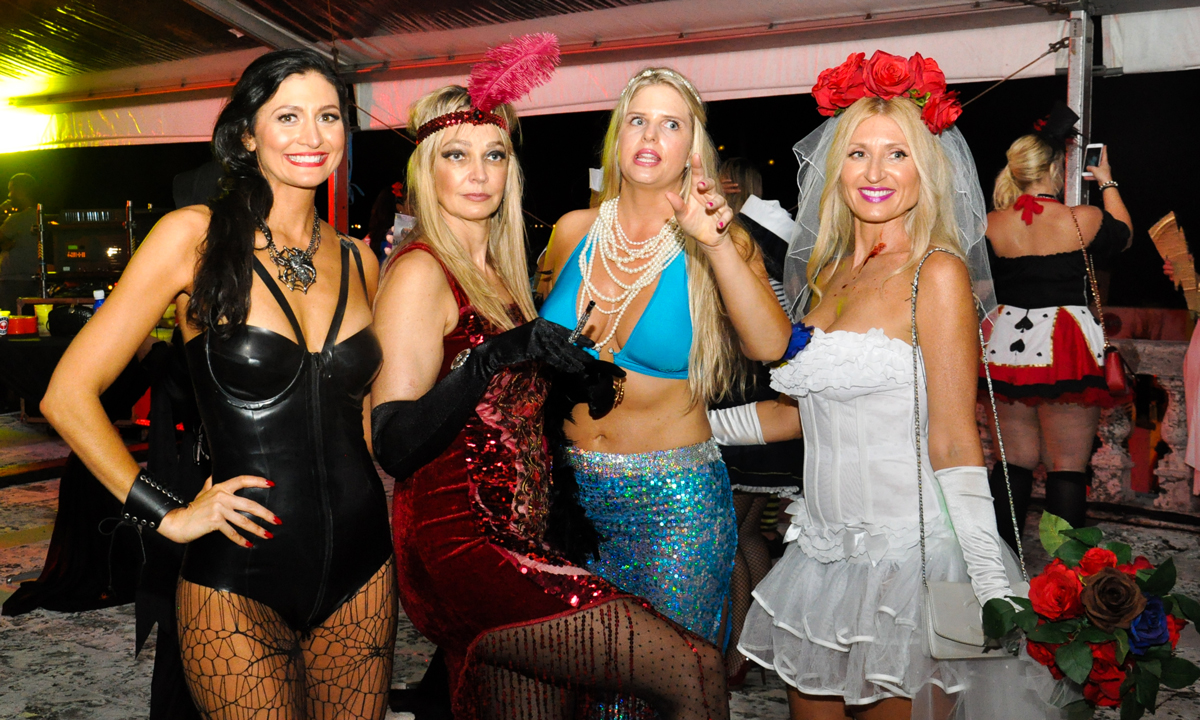 Vizcaya Sundowner 2016 Theme: Prohibition
The event will be emceed by NBC 6 hostess Roxy Vargas. In celebration of the estate's history, this year's event will feature a Prohibition theme where guests will be able to experience the 1920's through spooky yet glamorous décor and lively entertainment. Guests are welcome to dress for the theme or wear the costume of their choice and enter to win fabulous prizes in the following categories: Best Male Costume, Female Costume, and Best Group Costume.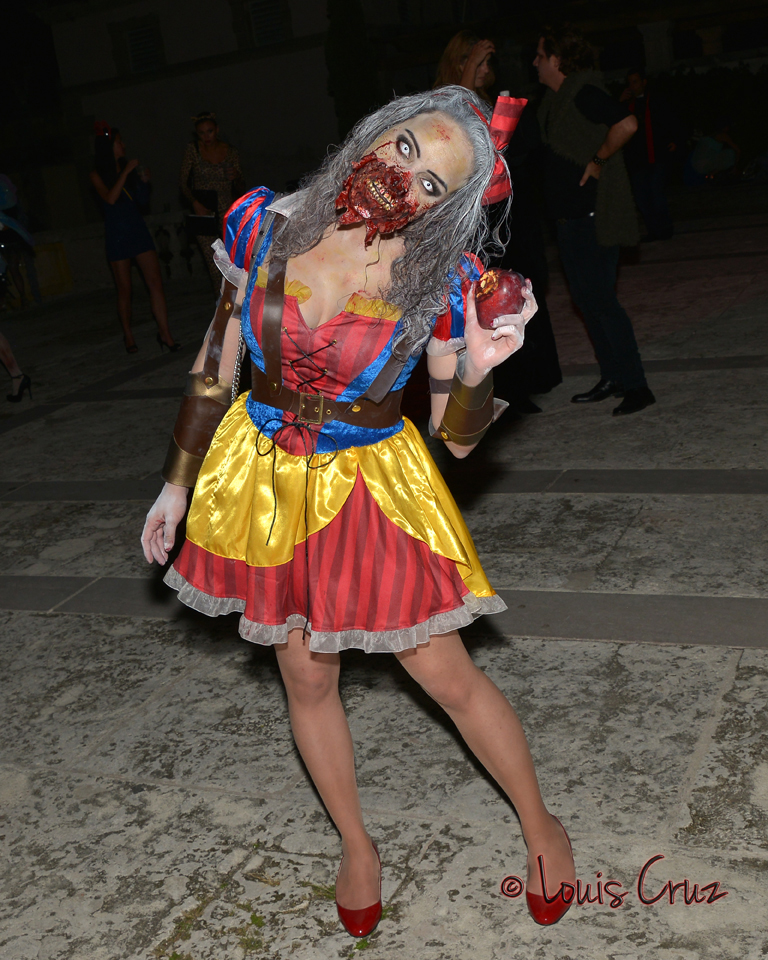 About The Vizcaya Sundowner Halloween Party 2016
The Halloween extravaganza will feature five full open bars by Bacardi, including specialty themed drinks. The bars will be further supplemented by Martini Rossi and Wynwood Brewing Company. Zico will provide coconut water and a special non-alcoholic cocktail and Redbull's street team will be on-hand to hand out energy drinks and keep the party going.
Guests will be treated to delicious treats by Crepe Maker, Creative Tastes Catering & Event Production, Aaron's Catering, Parties by Pat, Fancy Fiesta, PSC Events, Shiraz Events, Catering by Lovables, and KC Healthy Cooking. Live entertainment with music by a live band, DJ A Train, and the UM Frost School of Music with performances by Florida Ukulele Network, Party Animal Productions, Siren's Dance Collective and Cheeky Belly Dancers.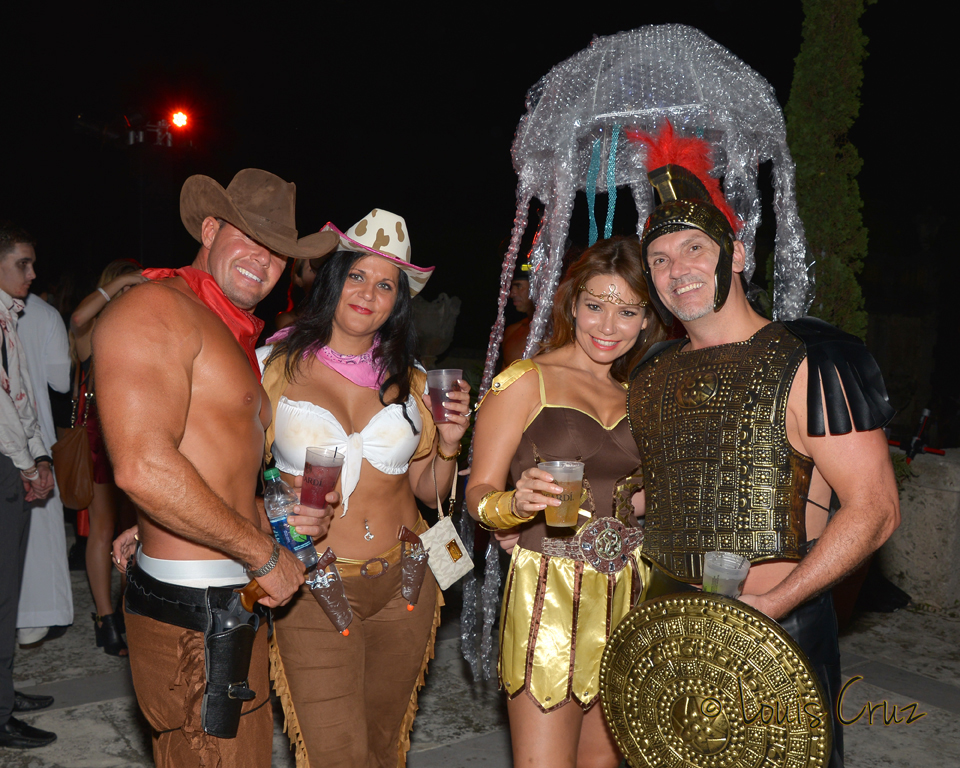 Vizcaya Sundowner Tickets
General Admission tickets are $165 ($140 for Vizcaya Members) and $110 for Groups of 10+.
VIP tickets are $250 and include all General Admission benefits as well as exclusive access to a
VIP area located in the courtyard of the Main House, featuring VIP bars with drinks and a catered buffet as well as an air-conditioned lounge.
Tickets are all inclusive. Must be 21 and over to attend. Proof of age required at entry. This is a rain or shine event and no refunds will be available. Tickets can be purchased online at VizcayaHalloween.org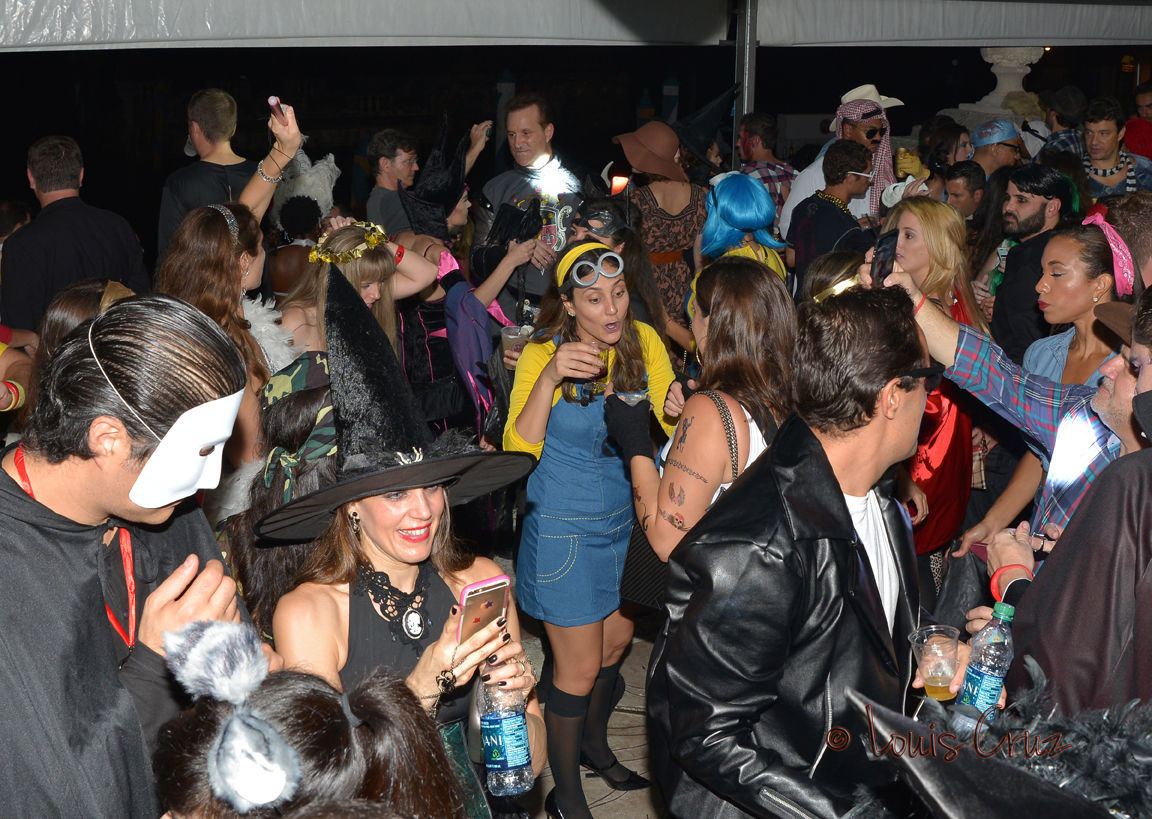 About Vizcaya Museum & Gardens
Vizcaya Museum and Gardens is an accredited museum and National Historic Landmark that preserves the Miami estate of agricultural industrialist James Deering to engage the Miami community and its visitors in learning through the arts, history and the environment. Vizcaya was built between 1914 and 1922 and became Deering's winter home when the Main House was completed in December 1916; the estate celebrates its centennial beginning in late 2016 and continuing through 2017.
Vizcaya features a Main House, a collection of art and design, furnishings and sculpture; 10 acres of formal gardens; a rockland hammock (native forest); a mangrove shoreline; the Vizcaya Café and Shop presented by A Joy Wallace Catering, Design and Special Events; and a historic village with buildings, grounds and gardens that is undergoing restoration. Located on Biscayne Bay at 3251 South Miami Avenue, Vizcaya is open daily from 9:30 a.m. to 4:30 p.m. except Tuesdays,
Thanksgiving Day and Christmas Day. For more information, visit www.vizcaya.org.