Do you live in Miami and love to read? Join Mochi & I; and sign up to the Miami Reads challenge to get FREE tickets to the Miami Book Fair.
Miami Book Fair is partnering with Books & Books to celebrate books and their impact in our community through an interactive reading challenge. Read books by MBF authors and watch on-demand videos to get free tickets to Miami Book Fair and other prizes.
We love books! I like to read them and Mochi likes to eat them. So we are definitely looking forward to getting to know the authors participating in the 2022 Miami Book Fair through the Miami Reads challenge.
How to Join Miami Reads
It's super easy to join the Miami Reads challenge!
✅ Go to miamibookfair.com/miamireads
✅ Enter your email and click join.
✅ Read a book from the Miami Book Fair line up or watch an author conversation on Miami Book Fair Online
❤️📚That's it! You'll get FREE tickets to the Miami Book Fair + more 📖
@mochifrenchiemiami & I will see you at the Miami Book Fair!
Let's Start Reading & Discovering Authors From The Miami Book Fair!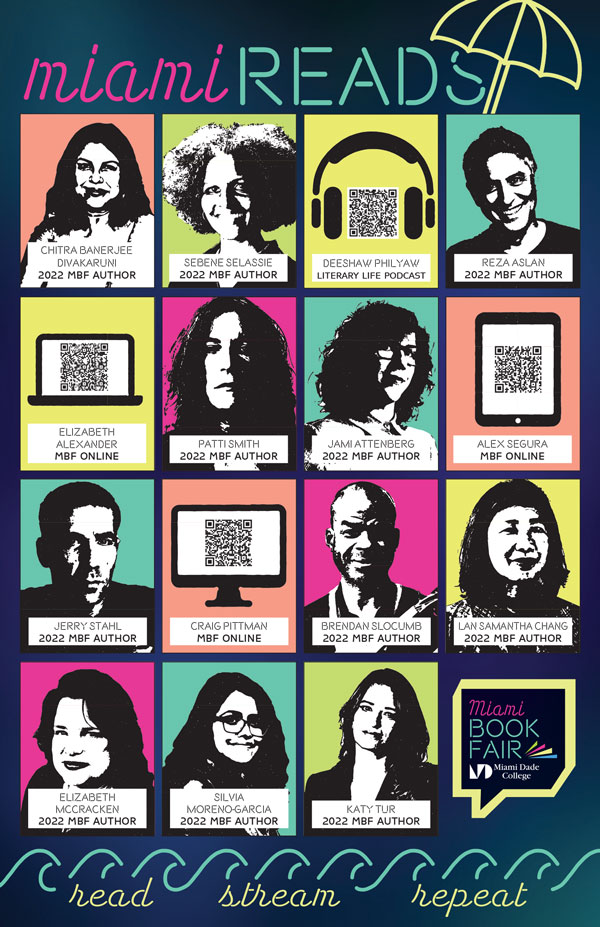 1. READ A BOOK
Dive into a book from the Miami Book Fair lineup.
Sign up to join the Miami Reads challenge for FREE tickets and more.
To get started, visit any Books & Books location to pick a Miami Reads card.
2. STREAM AN AUTHOR
Watch authors in conversation on Miami Book Fair Online.
To play, use the Miami Reads card to guide you:
Stream a Miami Book Fair Online program.  
Listen to an episode of The Literary Life with Mitchell Kaplan.
Read a book by the recommended authors coming to Miami Book Fair in November. 
3. GET FREE TICKET TO MBF
Once you join the Miami Reads challenge by submitting your email, you'll automatically receive a ticket to the Miami Book Fair Street Fair. 
Share your finished Miami Reads card with the world. For more prizes, share your Miami Reads card and tag #MiamiReads @MiamiBookFair @BooksandBooks.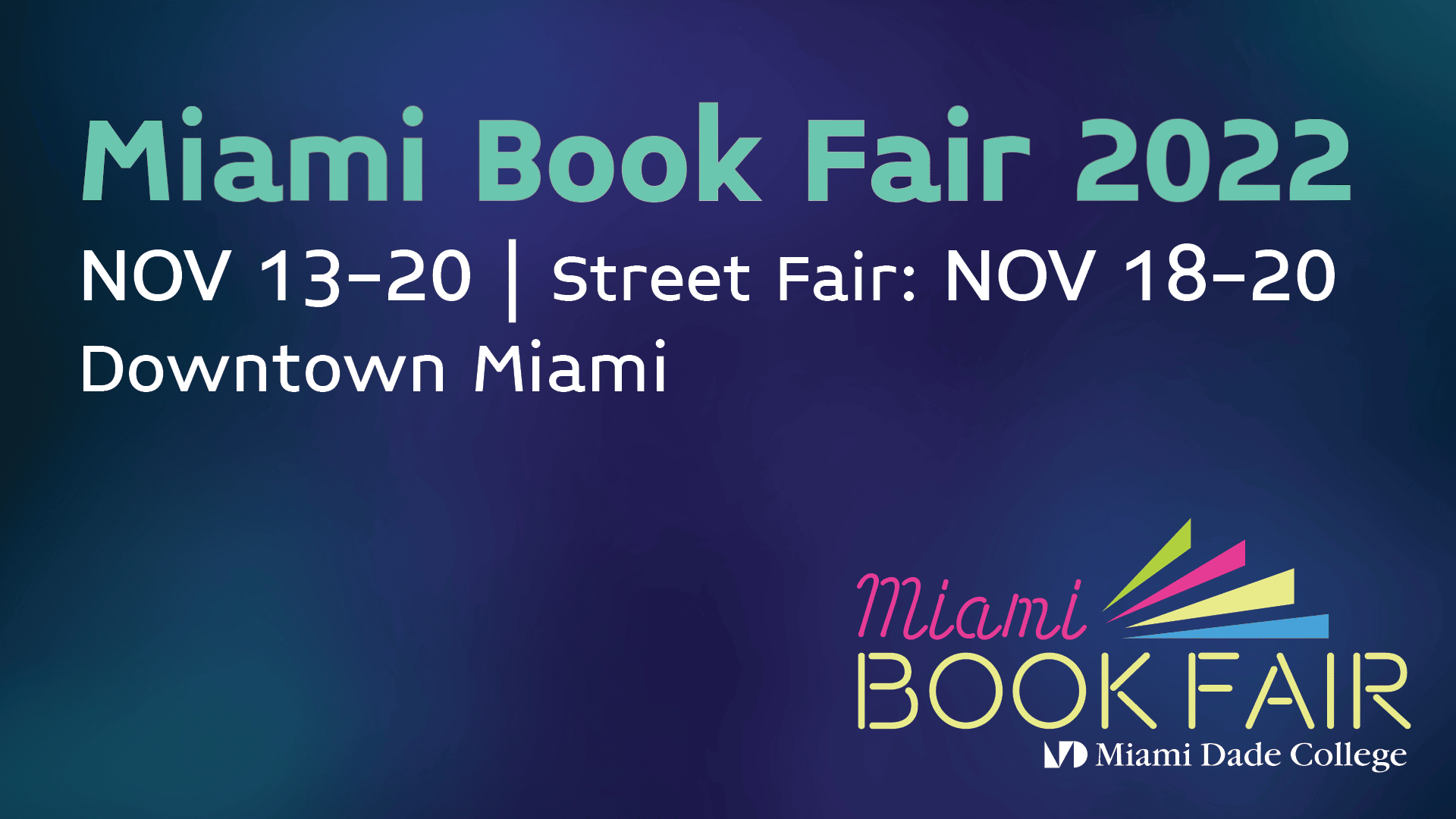 My Miami Reads Picks
Deesha Philyaw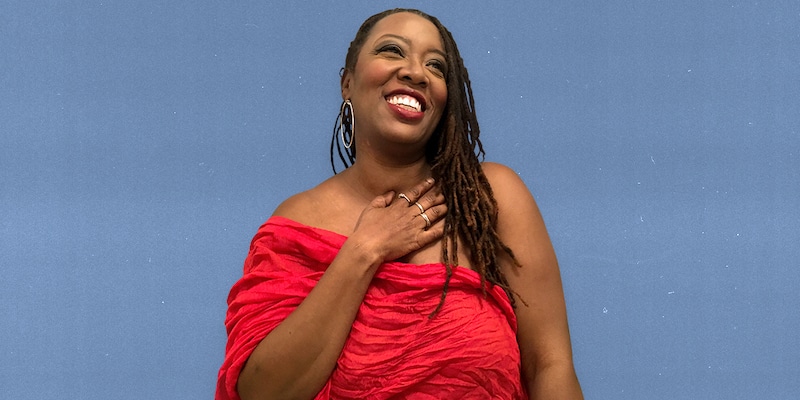 Listen to The Literary Life Podcast episode with Deesha Philyaw for book recommendations from the author of The Secret Lives of Church Ladies.
From the episode:
Deesha Philyaw: I think about what Toni Morrison once said, that the whole purpose of having power is to empower someone else. And so there's power that comes from having a book that has been successful and has won awards. And every day I think to myself, how can I use this power for good and to help other people? And thinking about all the ways that other people, like my friend Kiese Laymon, has used his power to help me.
So that's how I view the world of blurbing and the importance of it, that it's literally lending your power and your access to someone else so that their book can be successful too.
Silvia Moreno-Garcia – Miami Book Fair 2022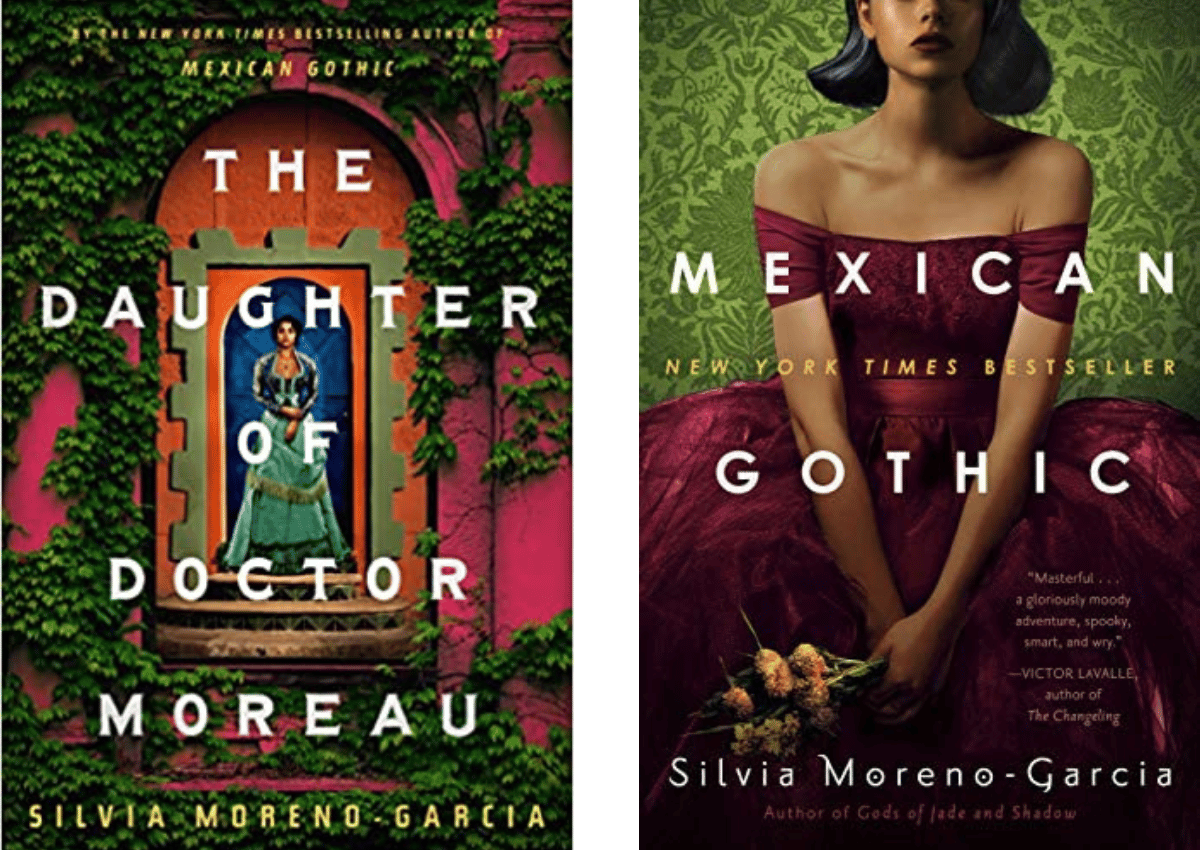 Silvia Moreno-Garcia is the author of Velvet Was the Night, Mexican Gothic, Gods of Jade, Shadow, and many other books. She has won the Locus and British Fantasy awards for her work as a novelist and the World Fantasy Award as an editor. In her historical science fiction novel The Daughter of Doctor Moreau (Del Rey), we meet Carlota Moreau, a young woman growing up on a distant and luxuriant estate, safe from the conflict of the Yucatán peninsula. She is the only daughter of a researcher who is either a genius or a madman. Montgomery Laughton is an overseer with a tragic past and a propensity for alcohol. He's an outcast who assists Dr. Moreau with his experiments, financed by the Lizaldes, owners of magnificent haciendas and plentiful coffers. And then there are The Hybrids: The fruits of the doctor's labor, destined to obey their creator blindly and remain in the shadows. It's a motley group of part human, part animal monstrosities. All of them live in a perfectly balanced and static world. But the arrival of Eduardo Lizalde, the charming and careless son of Dr. Moreau's patron, will unwittingly begin a dangerous chain reaction between passion and secrets.
Miami Book Fair Online Episode: The Darkness Comes – The Horror of Noir with authors Alex Segura, Julia Gfrörer, Katie Skelly, & Ed Brubaker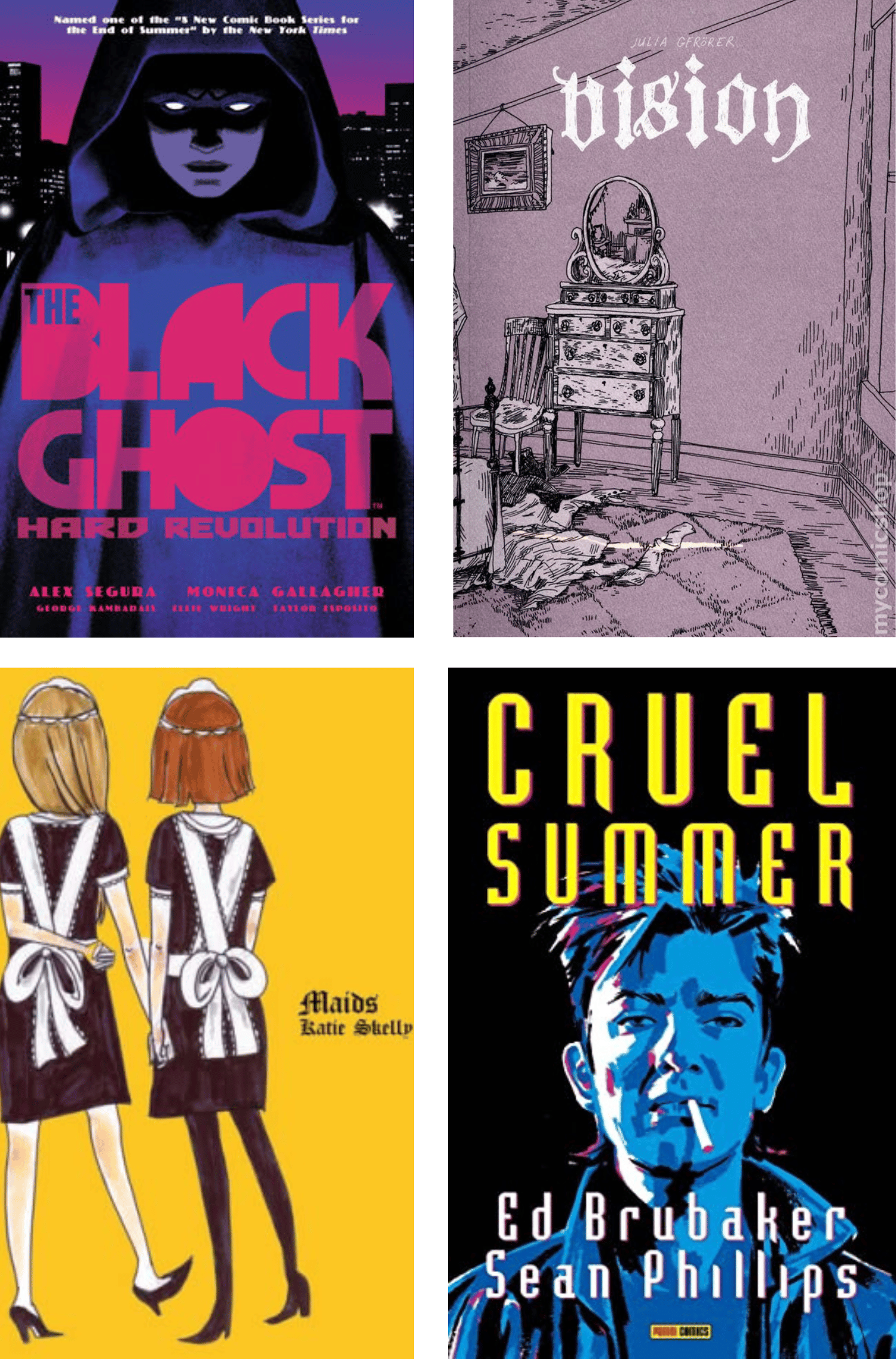 Take a tour of the dark and uncomfortable corners of criminal minds! In Ed Brubaker's Cruel Summer, sons follow fathers down the same hopeless criminal paths. Julia Gfrorer's Vision: Book 1 introduces readers to a Victorian spinster on the path to blindness, as she navigates her mysterious and demanding family while finding sexual solace in her own mirror. Katie Skelly's Maids tells the story of the Papin sisters, abused by their toxic employer and turning to petty thievery to exact a bit of revenge – but trinkets won't be the only things they take. And in Alex Segura's Black Ghost, a  journalist works to uncover the truth behind a mysterious figure pulling the strings of the city's criminal landscape.
Let me know what authors you've discovered and are excited about meeting at the Miami Book Fair 2022 in the comments!