PizzaRev has just opened their doors on Thursday and luckily we can never have enough pizza shops in town. PizzaRev gives you the freedom to make your pizza just the way you like it – down to the thickness of the crust. They are conveniently located on Miracle Mile for the perfect, quick, lunch option. Plus, they make dessert pizza too!
Photo credit Vintage Unicorn
I tried a little bit of everything (except their salads) and I'm happy to report my findings. First, let's talk about the crust. You can order single or double. For those thin crust pizza lovers, the single crust is perfect for you. It's thin and crunchy without those big patches of burnt pizza other thin crusts tend to have. On the other hand, if you like a chewy pizza crust, I definitely recommend going for double crust. It's still a thin pizza crust. Don't expect a deep dish if you go for the double.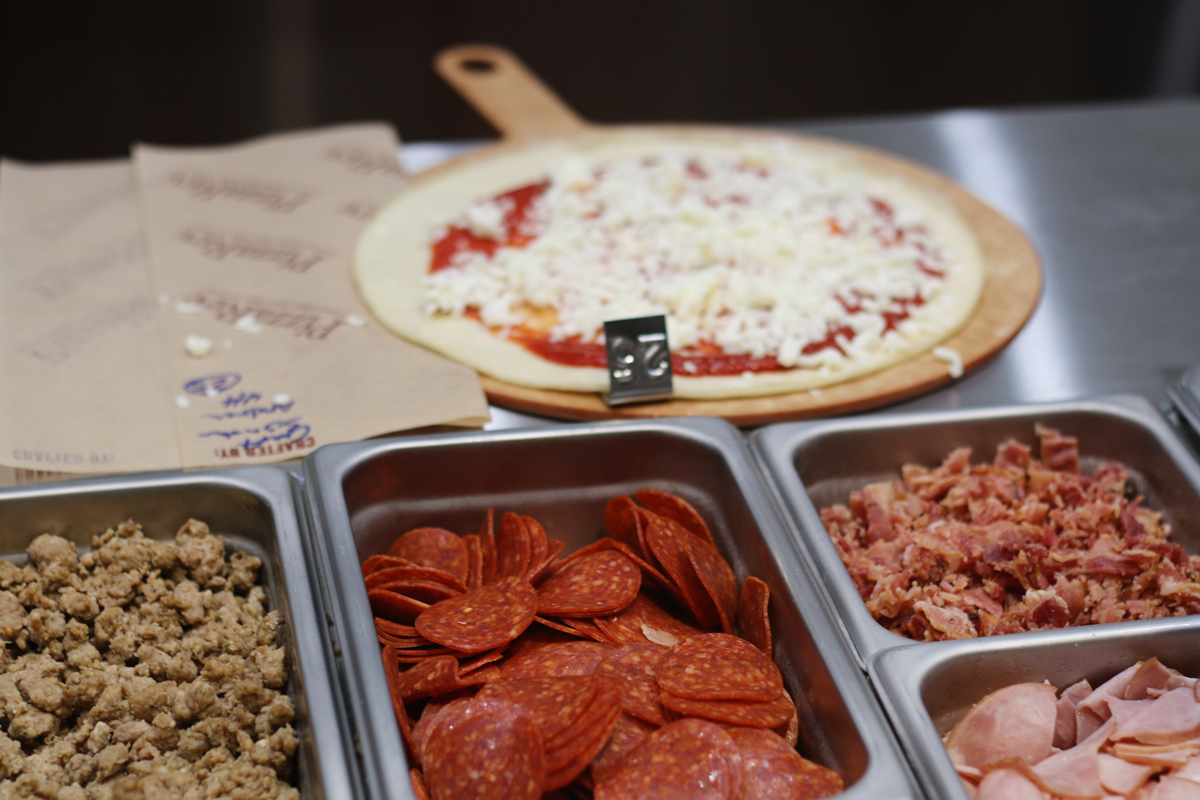 Photo credit Vintage Unicorn
They have a ton of sauces, cheeses and toppings to choose from. You can order pizzas from their menu too. I tried one of each – for research purposes. I ordered the Margherita Pizza made with organic tomato sauce, mozzarella with buffalo milk, cherry tomatoes, roasted garlic, and basil. I also built my own pizza with bacon, pineapple, and basil.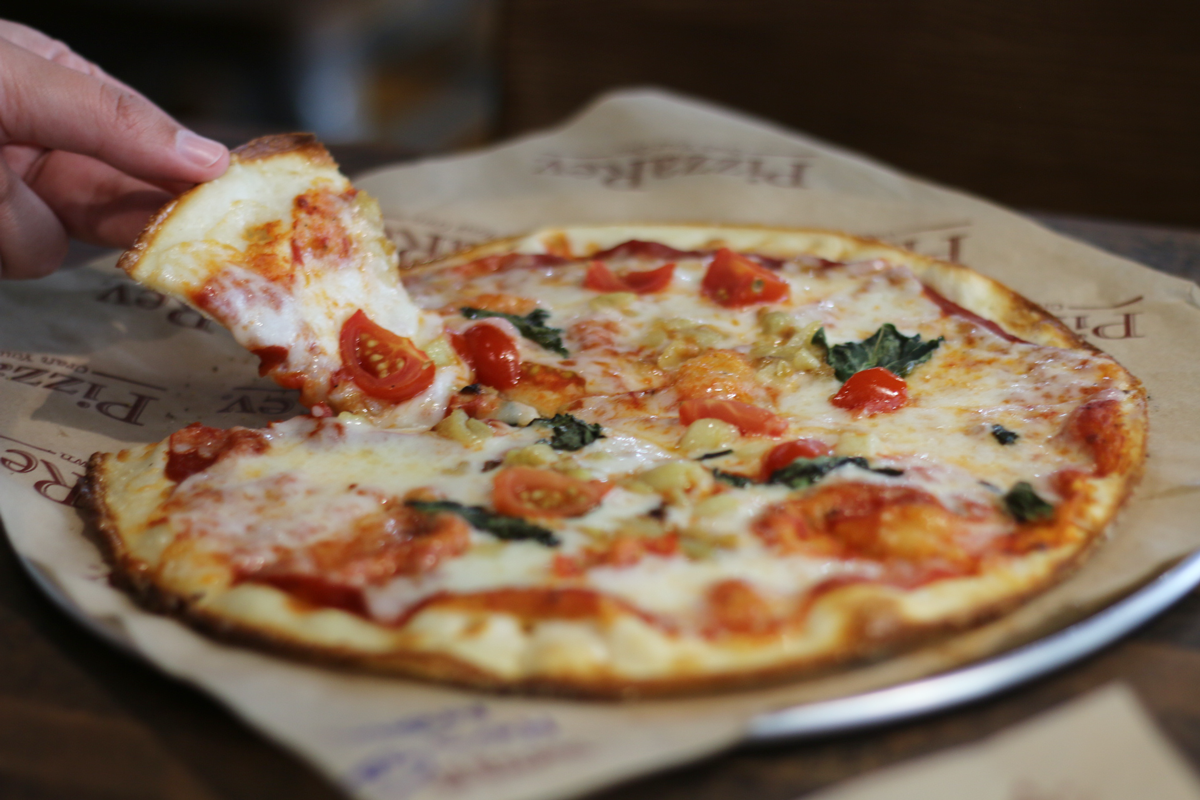 Photo credit Vintage Unicorn
I preferred my own bacon-pineapple pizza; and I think that's the point of this pizza place. You know what you like. So build it exactly how you want it. There's no need to negotiate the toppings with your fellow pizza eaters. The pizzas are all personal sized. One for each. No fighting. Love it.
However, what I loved the most was their desserts. They made us oven baked chocolate chip and snickerdoodle cookies. We ate them warm, right out of the oven, and they melted in our mouth. Snickerdoodle was my favorite. And then, we had the Oreo pizza. Yes, that's right – Oreo pizza.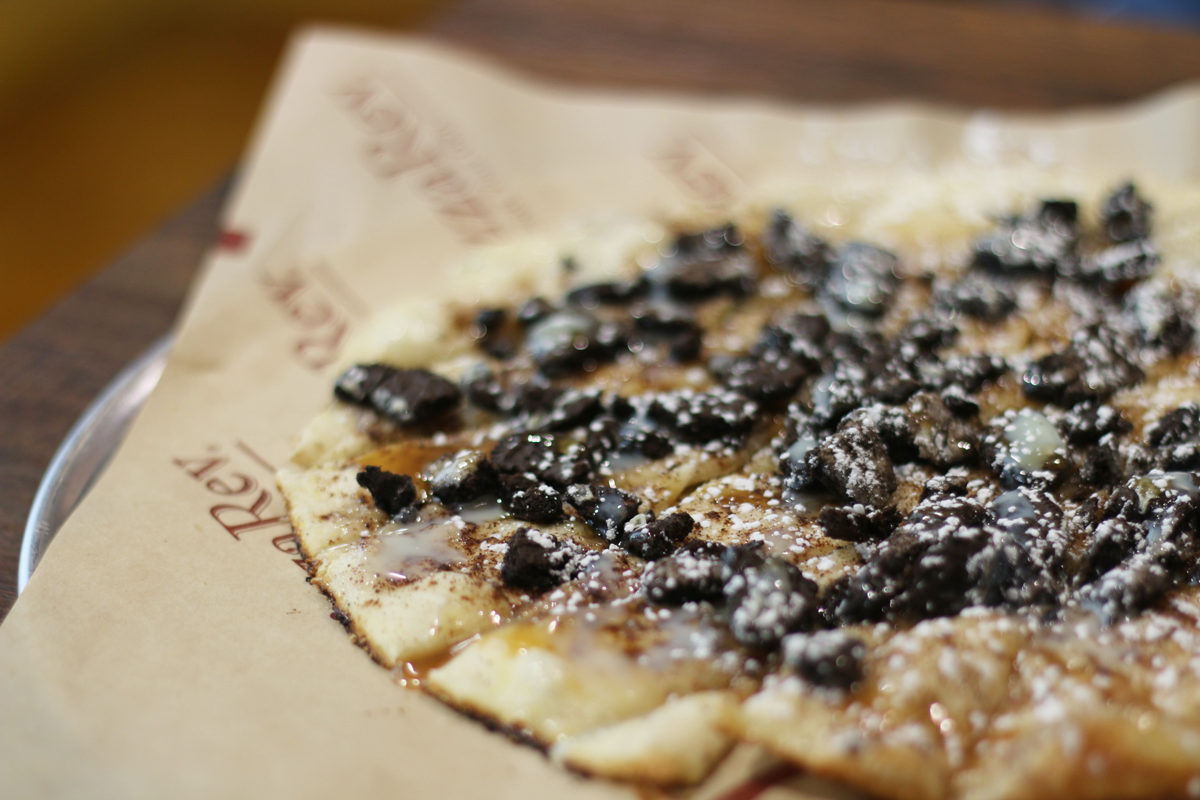 Photo credit Vintage Unicorn
The Oreo pizza is a chewy pizza crust sprinkled with Oreo crumbs and drizzled with all kinds of sauces including maple syrup and condensed milk. It was sinfully delicious. It's pretty sweet so you will have trouble finishing the Oreo pizza by yourself. So remember sharing is caring. They have other dessert pizzas in the works. An anonymous source mentioned Nutella, dulce de leche, strawberries, and bananas. I'll definitely be keeping an eye for those.
PizzaRev is located at 130 Miracle Mile, Coral Gables.
Photo credit Vintage Unicorn