Did you know swanky Downtown hotspot @novikovmiami has launched a new bottomless Sunday brunch menu? Reflecting the restaurant's Asian-inspired fare, Novikov Miami's new brunch extravaganza includes a feast of more than thirty of the restaurant's favorite food and beverage selections, served in the restaurant's sleek indoor dining room and airy outdoor terrace overlooking Biscayne Bay. Our favorites were the Honey Truffle King Crab Leg, the Wagyu Ribeye and the Brussel Sprouts with Crispy Pork. As far as cocktails I recommend the Yuzu Mimosa, the Lychee Martini and the Wasabi Martini had a perfect spicy kick. The new Novikov Miami brunch menu is served indoors or outdoors from noon to 4 p.m., every Sunday.
Guests can choose from two brunch tiers. The first, a $99-per-person "Signature" menu, features  unlimited serving of appetizers like Spicy Edamame Cucumber Tataki, Salmon Toro Nigiri and Dim Sum selections. Entree choices of Sweet and Sour Mango Chicken, Robata Grilled Branzino or the eatery's signature Roasted Peking Duck follow, to pair with all-you-can-drink choices of Nicolas Feuillate Champagne, Bloody Mary, Yuzu mimosa and red and rose wine options.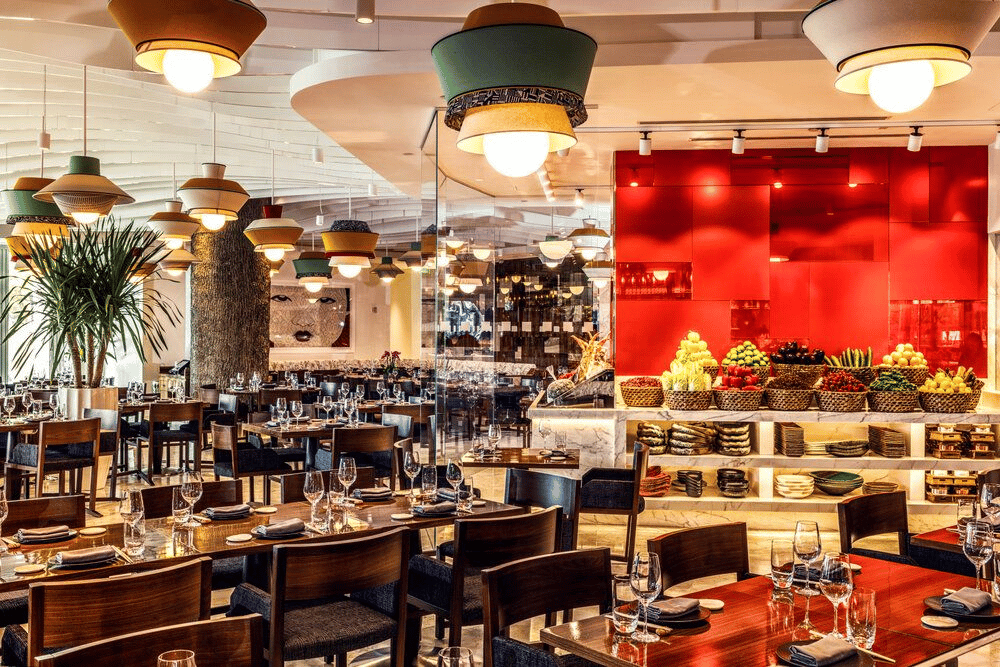 The second option, a $199-per-person "Premium" feast, encompasses unlimited starters such as Hamachi Carpaccio and Truffle, Brussel Sprouts and Crispy Pork, Chu Toro and Caviar Nigiri, and Wagyu Cantonese Noodles. For a main course, choices include Yuzu Miso Black Cod, Wagyu Ribeye, and Honey Truffle King Crab Leg. The free-flow beverage package's frontrunner is Laurent Perrier Rosè, but guests can also alternate between wine and specialty cocktails like Oaxacan Sun, Wasabi Martini and Agave Picante. Both brunch tiers end with an indulgent chef's dessert platter.
Approaching its fifth year and widely regarded as an upscale destination for local tastemakers and savvy travelers, Novikov Miami is situated in the ground floor of the Met 1 building over almost 10,000 square feet. The restaurant's bright dining room is anchored by a colorful seafood and vegetable market display, where guests can pick the daily catch they want and then opt for how they'd like it prepared. Open daily, Novikov Miami showcases a high-end a la carte menu of Chinese-Japanese items, a $30 Lunch Special, and weekday Social Hours at the bar from 5 to 8 p.m. featuring cocktails, wine, and bites by the Chinese virtual eatery BoyChoy. Novikov Miami is located at 300 S. Biscayne Blvd., Miami; 305-489-1000. For more information visit novikovmiami.com.