Sundays are for brunching with your crazy BFF; and that's exactly what I did last weekend! I'm happy to report that so should you. Last weekend, Andrea (owner of Vintage Unicorn) and I were invited to try the brunch at the Delano's signature South Beach restaurant, Leynia.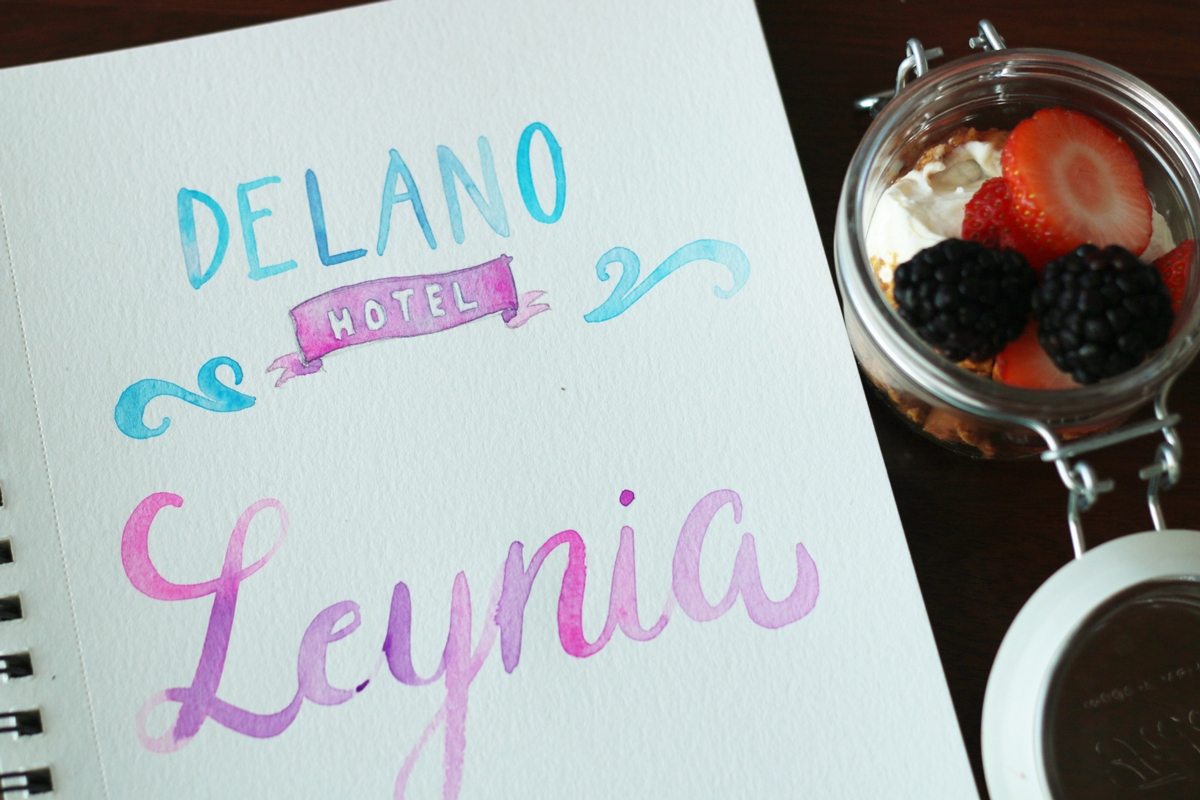 Photo & handlettering credit: Vintage Unicorn
Led by Chef Jose Icardi, Leynia is an Argentine restaurant inspired by flavors from Japan. You can choose to dine indoors or out, on their expansive, covered patio where you can enjoy the live jazz band. With a uniquely delicious a la carte brunch menu, live jazz, gorgeous settings, and all you can eat buffet – Leynia is one of the happiest places on earth. Mostly because they have incredible food and food makes me happy.

Photo credit: Vintage Unicorn
For those of us who love breakfast and brunch, their brunch over-delivers. Go make your reservations and check it out. Let me tell you what's in store for you.
The brunch is $70 per person on Sundays from 11:30 am – 4:00 pm. It includes a choice of two dishes from the a la carte brunch menu, unlimited amount of maki selections, meat from la parrilla, jamon station, fruits, pastries, and desserts. For an additional $15, enjoy unlimited Mimosas or Bloody Marys.
Brunch Recommendations

Photo credit: Vintage Unicorn
We kicked off our brunch with a couple of cappuccinos and El Tucumano Egg Benedict – poached eggs over a beef empanada topped with Hollandaise sauce served with a side of chimichurri sauce. (Check out the #yolkporn mini video on our Instagram post.) You get all the yummy flavors of steak and eggs wrapped in empanada crust. It was my favorite dish of the brunch and my top recommendation.

Photo credit: Vintage Unicorn
We followed the tasty savory starter with a sweet note and ordered the Guava French Toast with dulce de leche and a blackberry/blueberry sauce.
The Brunch Buffet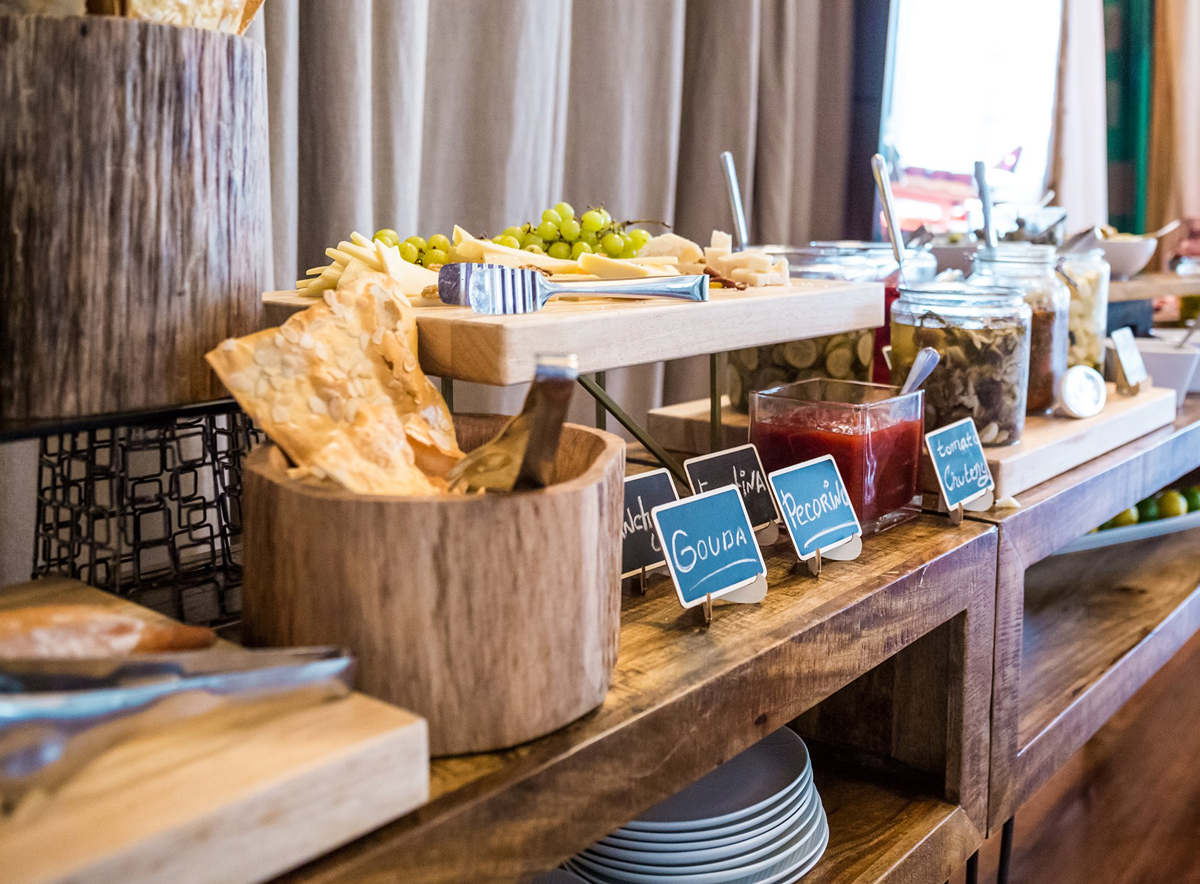 What amazed me about the brunch buffet stations was the incredible selection.
The Meat Parrilla Station: chicken, pork, beef, asparagus, sausage, and more.
Inside Buffet: sashimi, caviar, sushi, pork, prosciutto, sword fish, liver pate, tortilla Española, cheese boards, pastries, danishes, croissants, roll, fresh fruit juices, fresh fruit jars, granola, parfaits, and more.
Dessert station: cakes, pies, tartes, cookies, mousses, and more.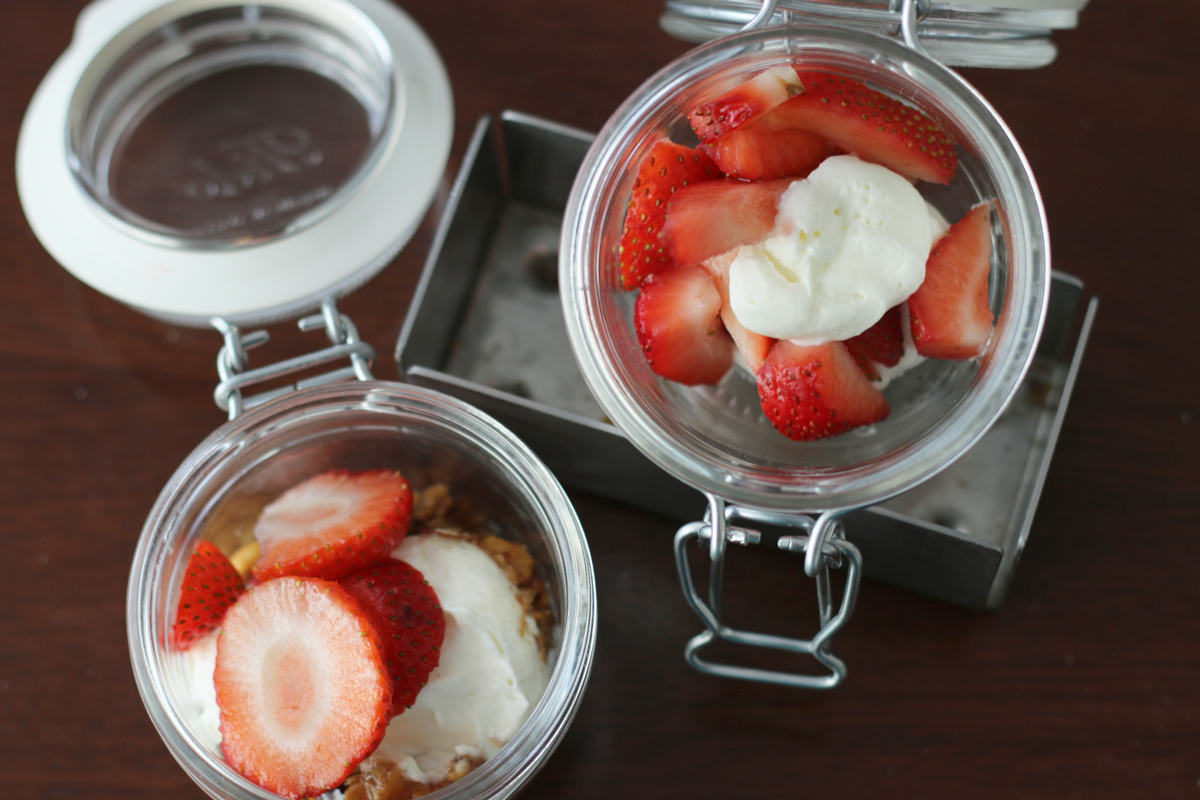 Photo credit: Vintage Unicorn
About The Delano Hotel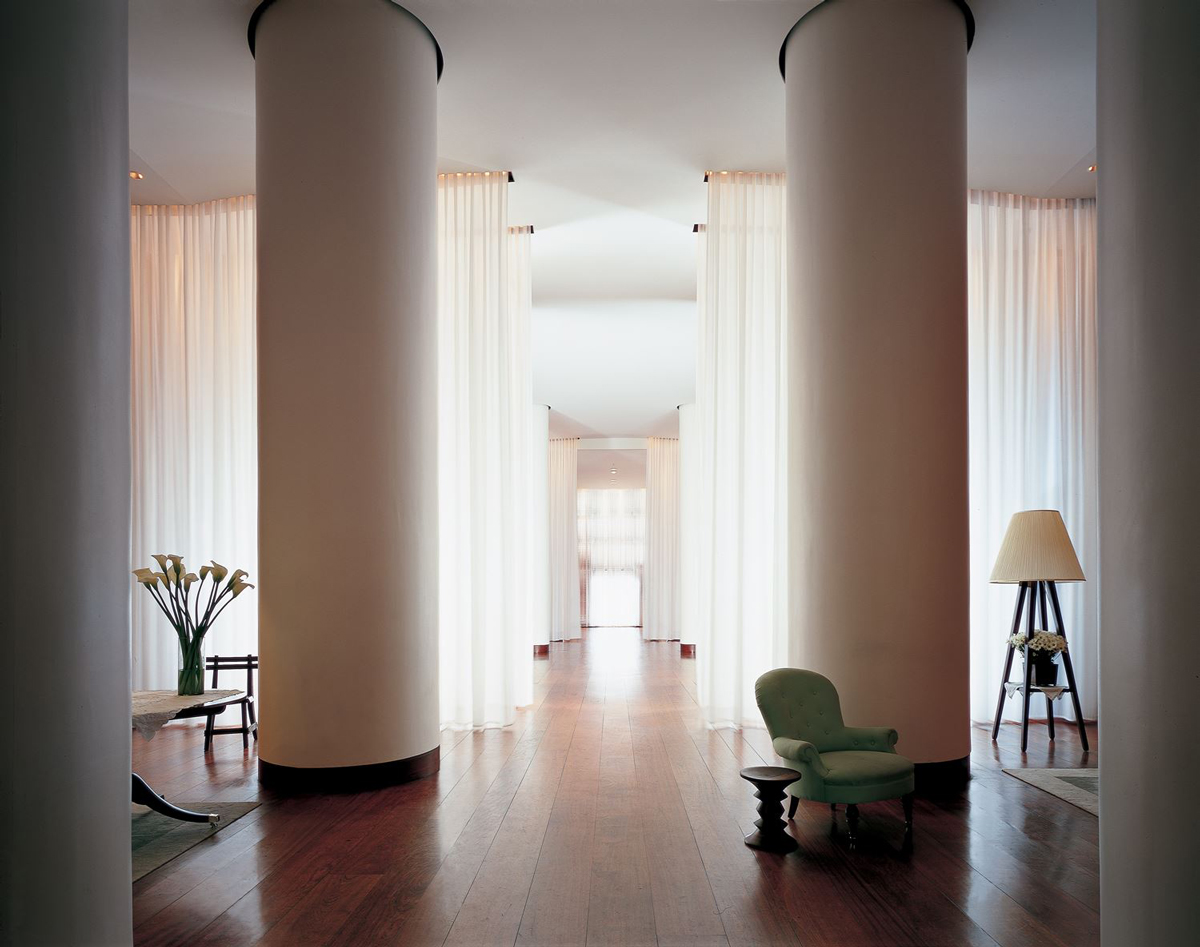 Have you ever been to the Delano Hotel? Walking into the hotel you get the feeling of walking into a wonderland. The high ceilings, over sized furniture, white ceiling to floor curtains, and vine covered walls result in a modern-Alice-in-wonderland vibe. It was my first time visiting and I thoroughly enjoyed the general atmosphere, giant chess set, and views of the pool.
Designed by Philippe Starck, Delano South Beach is a luxury boutique hotel that balances eclectic details with grand public spaces that are playful, elegant, quietly theatrical and filled with all-night energy – proof that the new rules of chic are simplicity with a crisp, clean and modern sense of ease.