Two weeks ago, in a collaboration with the City of Coral Gables, we went on a food adventure down Coral Gables' Restaurant Row. 25 foodies visited three of the best restaurants on Giralda Avenue – PokeBao, The Local, and Talavera. We had perfect weather, wonderful company, and delicious food.
We kicked off the Food Tour at PokeBao: our brand new poke bowl and bao bun eatery. Helmed by Chef/Owner Daniel Bouza who enjoys a celebrated culinary career with past stints at Nobu Lana'i and Makoto in Bal Harbour, the menu offers a fresh take on the wildly popular flavors of Hawaiian style poké and bao buns.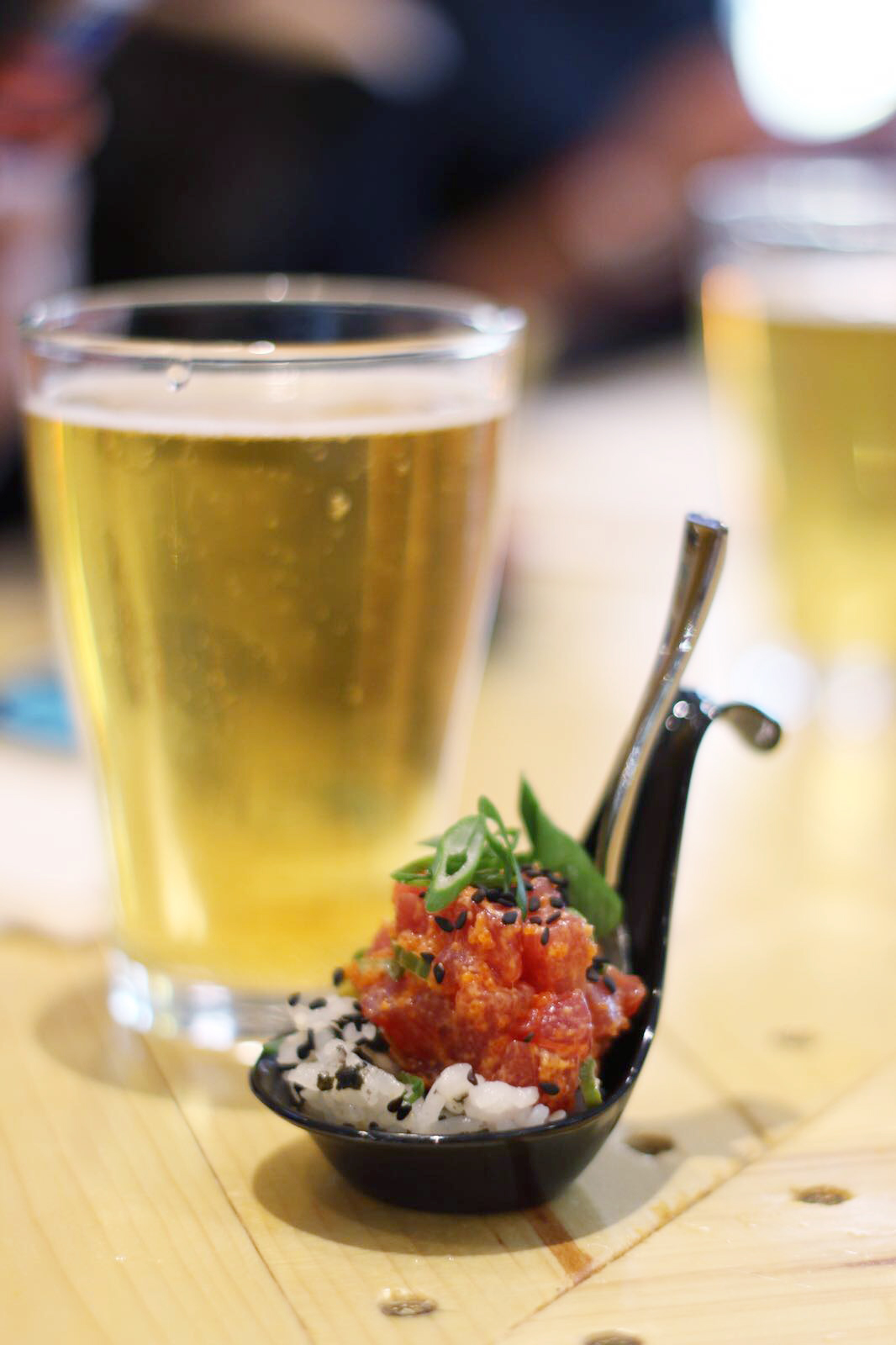 PokeBao: DB Ahi Tuna Poke photo credit Nabila Verushka
Our first dish of the food tour was the DB Ahi Tuna Poke: furikake rice, yellow fin, masago, fuego mayo, & green onion. The Ahi Tuna was paired with sparkling sake. It was delicious with just the right amount of spicy kick.
Pokebao: Vaca Frita Bao Bun photo credit Paola Mendez
We finished our PokeBao stop with the Crispy Chicken Vaca Frita Bao Bun, filled with braised then seared chicken thigh, pickled vegetables and feta-tofu sauce. This might be my favorite item on PokeBao's menu and will be returning for lunch soon!
The Local: Voodoo Child cocktail photo credit Nabila VerushkaOur second stop was our gastro pub gem, The Local. The Local is the best place in Miami to enjoy unique and rotating craft beers on tap, and a carefully curated selection of small-batch craft wine and spirits. So, of course, we started with their best-selling cocktail the Voodoo Child made with Hendrick's gin, lemon, St. Germain, orgreat, and passion fruit boba.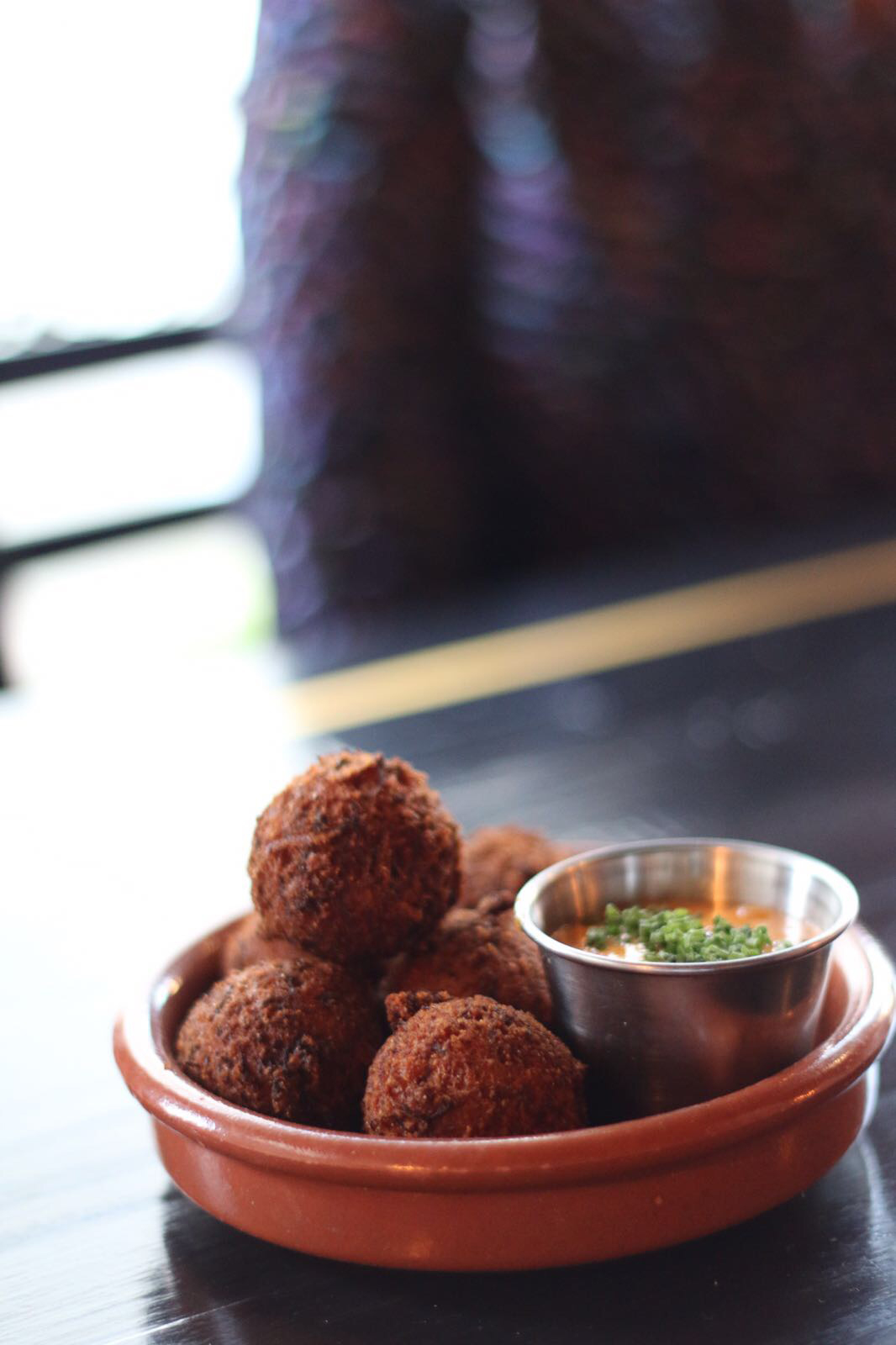 The Local: Hush Puppies photo credit Nabila Verushka
The cocktail was paired with their perfectly fried and delicious Hush Puppies. I love their hush puppies because they are not fishy at all.
The Local: Fried Chicken Oysters photo credit Nabila Verushka
Then, we got to try their famous steak tartare with deviled egg served with Zak the Baker toast, followed by their chicken oysters. Many of us took a bite expecting oyster flavor, but were pleasantly surprised the taste of crispy fried chicken. After a Google search, we discovered chicken oysters are simply the two small, oyster-shaped pieces of dark meat that lie on either side of a whole chicken's backbone. It's full of flavor.
Talavera: Fish Ceviche & Sangria photo credit Nabila Verushka
After discovering a new culinary term, we headed over to Talavera Cocina Mexicana. Upon arrival we were greeted with a refreshing sangria. The sangrias were quite strong so we were a little tipsy as we enjoyed our last stop of the food tour. We started with fish ceviche and tortilla chips. The ceviche has little balls or guacamole it was delicious and adorable.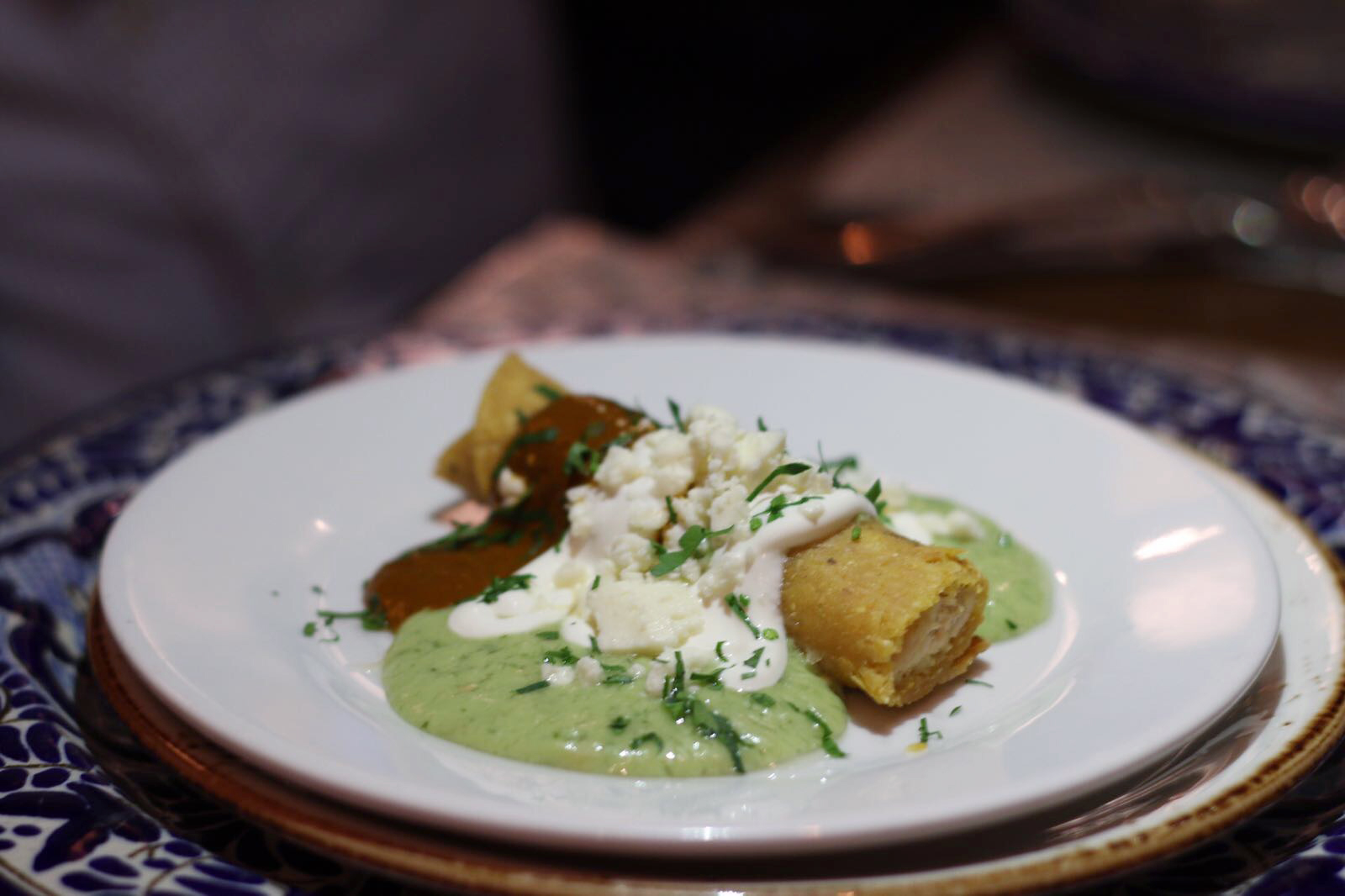 Talavera: Chicken Flauta photo credit Nabila Verushka
Our second dish at Talavera was the chicken flauta served with avocado sauce, pastilla sauce, and feta cheese. The Mexican classic was crispy and full of flavor.
Talavera: Guava Cream Cheese photo credit Nabila Verushka
And then it was time for dessert. Talvera served their guava cheesecake. They sure know how to make their sweets. The cheesecake was creamy with the perfect amount of guava sauce. They serve a really big piece, but you won't want to share.
Talavera: Cajeta Crepe with Vanilla Ice Cream photo credit Nabila VerushkaOur final dish of the night was the cajeta crepe with vanilla ice cream. Their crepes are so fluffy and topped with dulce de leche and vanilla ice cream. If you love dessert, you'll love Talavera.
It was so nice to hang out with old acquaintances that have attended every single Coral Gables Love Food tour; and with brand new Coral Gables friends whom we had just met. It was such a wonderful evening and I;d like to thank the attendees for the lovely company, the restaurants for the amazing food and hospitality, and the City of Coral Gables for partnering with Coral Gables Love.
Cheers! And see you at the next food tour happening on Miracle Mile on Tuesday, April 18th.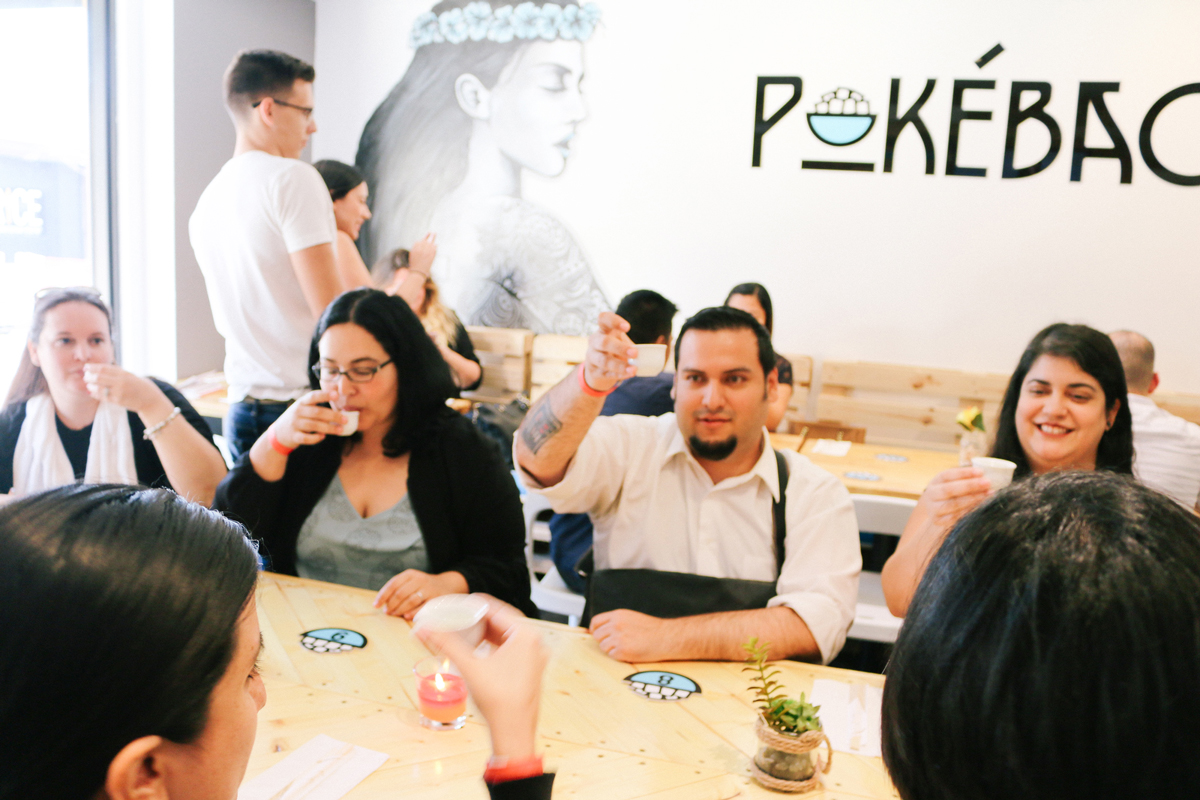 PokeBao photo credit Nabila Verushka