If you are a Leica camera lover you are in luck. With only six Leica stores in the United States, I am happy to report one of those stores is located at 372 Miracle Mile, Coral Gables. This niche brand has a boutique shop right in the heart of downtown Coral Gables. The Coral Gables camera boutique, Leica, is owned by husband and wife David and Juliana Farkas. The couple had been a Leica brand camera dealer for over 10 years. David and Juliana decided to sell the high end German camera brand Leica because of its uniform pricing standard and high quality products. Leica opened in March 2013 and since then has become a haven for the photography community.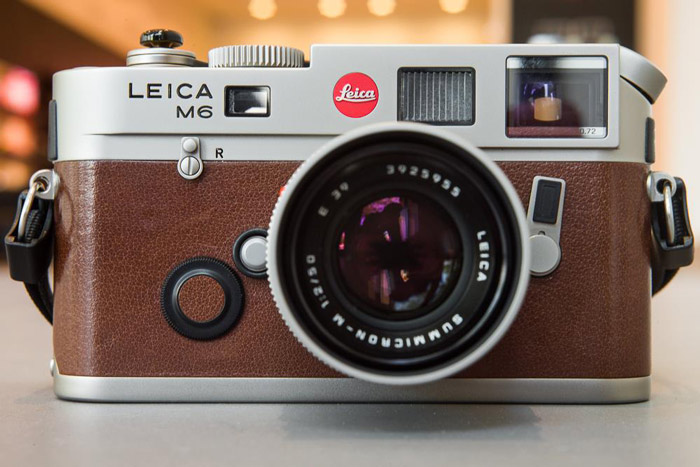 The Leica Brand
The Leica brand just celebrated its 101st anniversary. The invention of the 35 mm Leica camera in 1913 revolutionized photography by making cameras more portable. Before the 35 mm camera, cameras were much bigger at 8″x10″ with an enormous tripod. Making cameras more portable allowed more people to take photographs because of its accessibility. In the 1920s, 30s, 40s, and 50s Leica was the main brand for photo journalists.
Now a days, Leica has become a synonym for excellence and the brand is known for their high quality lenses. It is a high end luxury brand with all their cameras handmade in Germany.
For those looking for Leica cameras there aren't many places to shop in person. With only 6 Leica stores in the US (New York, Washington D.C. Los Angeles, San Fransisco, Seattle), we are lucky to have a location in our very own Coral Gables. The Coral Gables boutique sells brand new and second hand Leica cameras, accessories, and lenses.
Leica is one of the few brands still manufacturing film cameras. They make 3 film camera models and you can buy color and black and white film at the Leica boutique in Coral Gables. They also have places they recommend for film development in the area. If you have never heard of the brand stop by the shop located on Miracle Mile. You will be able to hold and try the camera for yourself to see the quality first hand, and experience shooting with a Leica brand camera.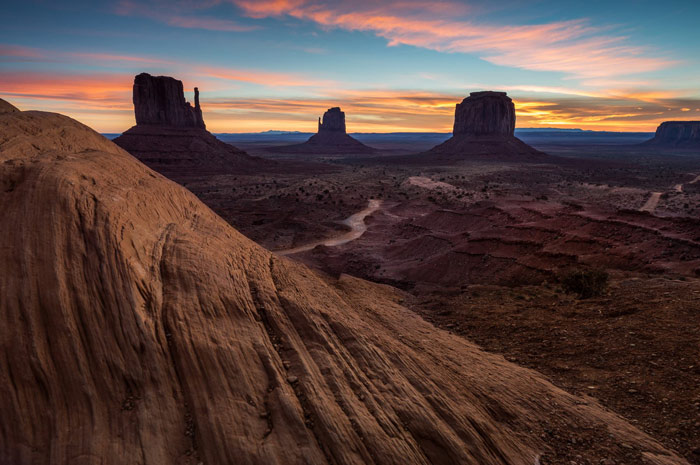 Photography Events
Photo Walks: Leica has partnered with the Coral Gables Museum for downtown photo walks three to six times a year. There are usually 10 – 12 spots available for these walks and you get to use a Leica camera for free. Make sure to bring a SD memory card so you can take all your pictures home with you.
Workshops in Miami & Abroad: Leica holds gear specific workshops that focus on a particular camera. These workshops are geared towards anyone who wants to know more about the specific camera. During these events photographers of all skill levels are invited.
Professional Photographer Events: The Leica boutique in Coral Gables has a photography gallery that changes every three months. Usually, the photographer will hold a workshop in conjunction with their gallery show opening. For example, the photojournalist Peter Turnley had a weekend master class where attendees got to shoot with him and learn directly from him. At the end, the attendees received critiques of their images. Leica supplies cameras for the class during these events but you are free to bring your own camera.
Destination Workshops: Previous destination workshops have traveled to Prague, Florence, Berlin, the Florida Keys, the Everglades, and New England. Destination workshops have a working photographer as an instructor and a Leica staff member to help with any camera questions and troubleshooting. The attendees travel to places to take great shots of landscape photography, street and travel photography. The Europe destination workshops are more structured and attendees shoot with a model, an artisan (like a violin maker in Berlin), and a travel day where the attendees shoot architecture or street photography. Some workshops include critiques at the end of the day.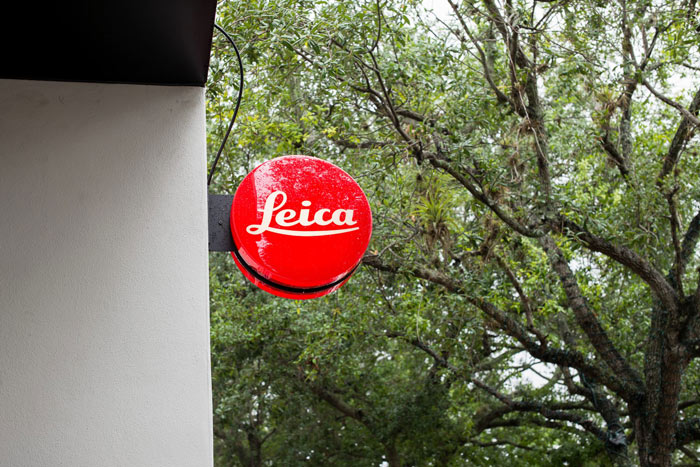 Promoting Photography as Art
Leica has photography gallery shows four to five times a year. Each show features a well known photographer who uses Leica to shoot his/her photographs. The gallery show opening includes a presentation and talk with the photographer. The talks are open to the public and end with a question and answer session. Leica is proud of giving these working professionals exposure within the community.
Every first Thursday of the month, the boutique hosts Leica Lounge. During these events south Florida photographers are invited to a photography presentation by educators, and gallery owners in the photography community. The main goal of Leica Lounge is to provide a forum for people interested in photography where Leica can promote local photographers and show off what they do.
The boutique is also the main sponsor for the Miami Street Photography Festival during Art Basel. This festival focuses on street photography and brings well known photographers. They hold a contest with submissions worldwide where the winner of the contest receives a Leica camera. Attendees travel from Europe and South America to be part of this event.
Leica also sponsors the annual Coral Gables Museum photography contest. Where chosen submissions are displayed in a photography art show and the winner receives a Leica camera.
With the shortage of places that foster the photography community in South Florida, we are lucky to have such a supporter of this art form in our neighborhood. Visit Leica and discover a new brand of cameras, local photographers, and a friendly community. Share this gem with your friends using the buttons below.