Las Olas Wine and Food Festival 2016 Promo Code
It's time to start planning for the next big Wine & Food Festival in South Florida, the Las Olas Wine & Food Festival 2016! This year the LOWFF will take place on Friday, April 29, 2016 on Las Olas Boulevard. With five blocks of drinks and food samples, this is an event not to miss. So if you are a foodie or wine lover grab your tickets at lasolaswff.com and use promo code: CGLOVE to receive 15% of your ticket price!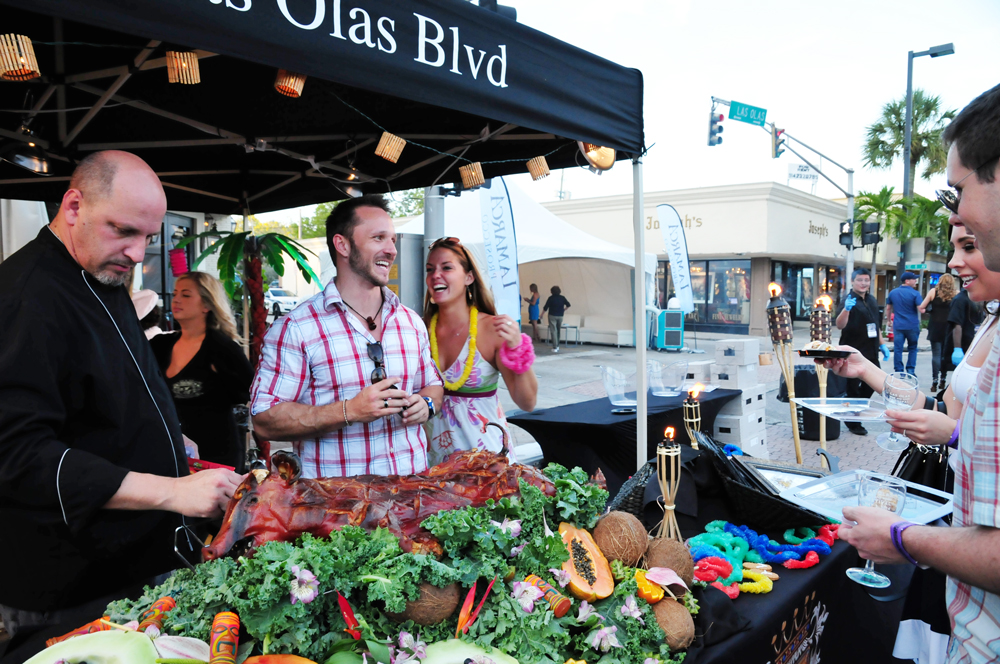 About Las Olas Wine and Food Festival 2016
There will be live music, culinary and mixology demonstrations, cooking competitions, private VIP lounges and MYO cocktail experiences, interactive retail displays, and more. Get your taste buds ready as we wine and dine you on one of the only nights you will be able to walk down Las Olas Boulevard and overwhelm your taste buds. There will be 60+ restaurants and 45+ wineries.
Additional events and programs will take place throughout the next few months to prepare the South Florida community for what will be an experience to remember. Exciting new additions will be announced in the coming weeks as we gear up to host the 21st Annual Las Olas Wine and Food Festival, presented by Premier Beverage.
Las Olas Wine & Food Festival 2016 Tickets
The food festival has 2 different admission tickets: General admission and VIP Tickets.
General Admission: General Admission tickets to LOWFF include Entrance from 7:30-10:30PM, All the food and beverage samples available across 4 blocks which include 60+ restaurants and 45+ wineries, Entrance into all sponsored street lounge areas, Access to all the live entertainment available throughout Las Olas, and Experience of the ALL NEW Culinary Kitchen DEMO STAGE.
VIP Tickets: VIP Tickets include all the General Admission benefits as well as access into the festival grounds starting at 6:30PM, Entrance into the private VIP Pavilion featuring the only available, full bars as well as entertainment and more, and VIP Complimentary Gifts.
If you are ready to grab your tickets to the main event, then use the discount code: CGLOVE to receive 15% off the ticket price at lasolaswff.com.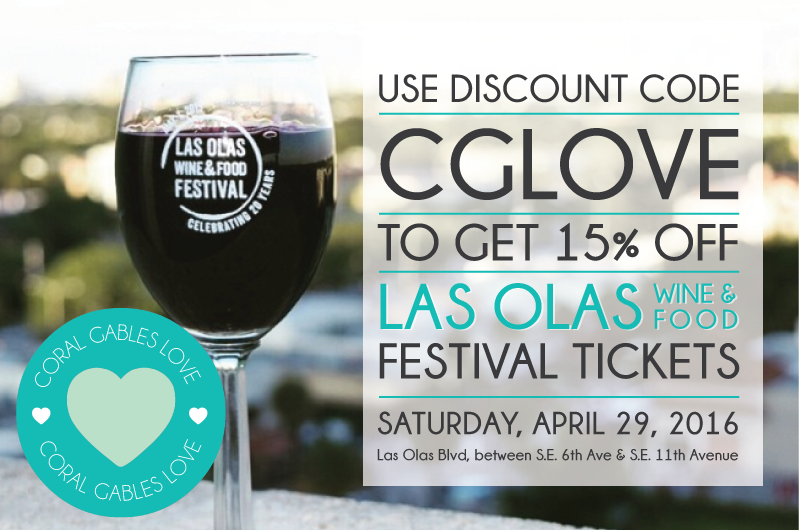 LOWFF Benefits The Americal Lung Association
This year part of the proceeds of the Las Olas Wine & Food Festival will benefit The American Lung Association. By attending you will be helping The American Lung Association with its mission to fight against the third leading cause of death in the United States, your support of this event will assist in funding research and educational programming for the American Lung Association.
About American Lung Association
The American Lung Association is the leading organization working to save lives by improving lung health and preventing lung disease through Education, Advocacy and Research. When you join the American Lung Association in the fight for healthy lungs and healthy air, you help save lives today and keep America healthy tomorrow.
Did you know?
Lung disease: third leading cause of death in the U.S., responsible for one in six deaths
Lung cancer: leading cause of cancer deaths in the U.S. (more than breast, prostate, colon, liver and kidney cancers combined)
Asthma: leading cause of missed school days for children
COPD: fourth leading cause of death in the U.S.
We thank those who have been loyal to us for all of these years and look forward to making new friends through this vital fundraising event!