There's that one thing that gets us through the intense summer heat here in Miami, and I'm not talking about the beach. Yup, when dry air is nowhere to be found, and every time you step outside feels like you're stepping into a giant sauna, it can only mean one thing: mango season. Ah yes, when the tropical climate becomes less like paradise and more like an oppressive hell of sun, and more sun, that's when mangoes (do you sense a theme developing here?) thrive, dropping from your neighbor's trees like your little cousin's Soundcloud EPs.
Fairchild Mango Festival: So Many Mangos, So Little Time
Mangos. Orange, juicy, and so so sweet. I know what you're thinking, dear reader, "But, Nicky, mango season is over!" Think again! The world is full of mangoes from places far more exotic and tropical than this crazy town, and Fairchild Tropical Botanic Garden is the first to recognize that by celebrating with a world-class level festival. Fairchild Mango Festival, baby! And I was there to report on all the tropical fruit action. This year the festival was held on July 13 and 14 for all us mango-heads (nickname I just made up for mango aficionados).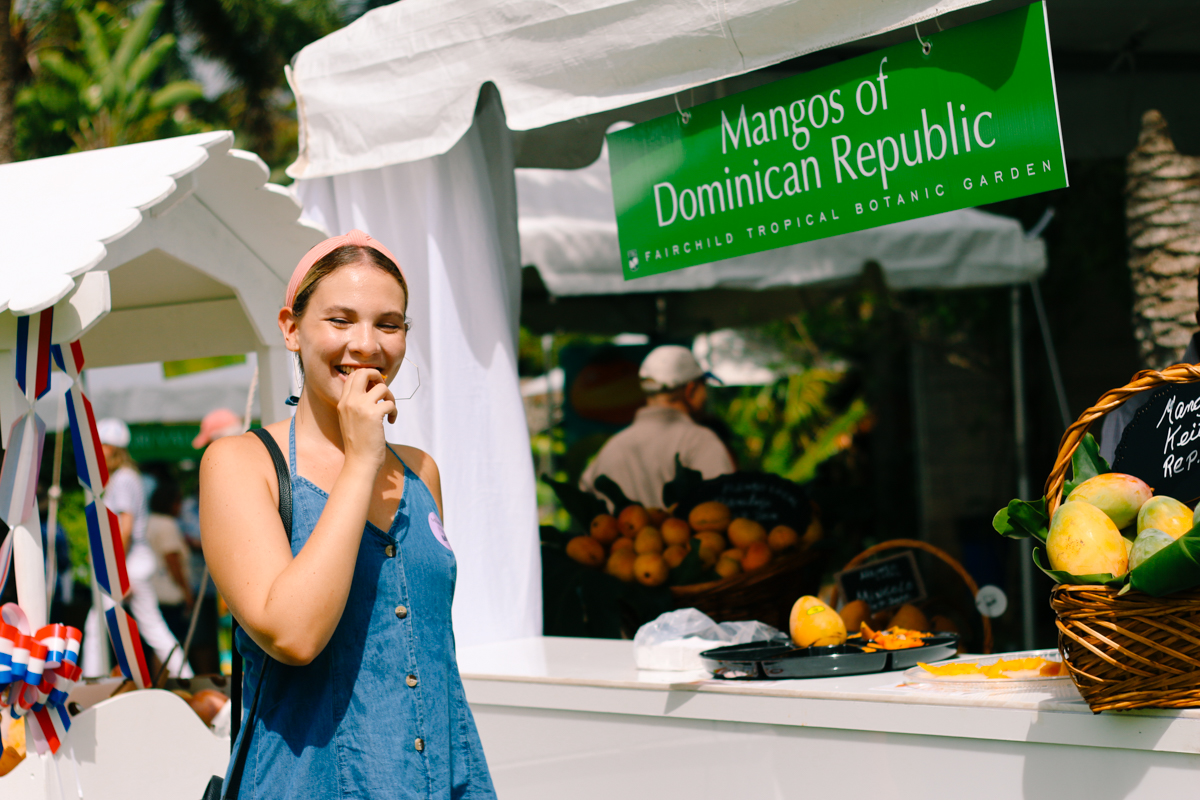 It was a sizzling Saturday with 100% humidity as I made my way down the mean streets of Old Cutler, past the gorgeous banyan trees into Fairchild. I parked my car in the maze of a lot and followed a parade of bucket hats and cargo shorts to the entrance of the festival. After sweating my way past local vendors and getting the lay of the land, I found Victoria's Flavors, a smoothie stand, and ordered a watermelon drink good enough to cool myself down in the muggy heat (didn't I mention that it was about 100% humidity?!). I drank away while our photographer, Nabila, snapped photos of me. You can see the pure joy on my face.

With my delicious smoothie in hand, we made our way inside the Garden House—the one place in the whole festival where we got a reprieve from the heat. Not only were we greeted with a gust of central AC (bless) but also with a display of ALL THE MANGOS EVER. Didn't I mention that mangos grow all over the world at different times of the year? Not just in Miami?—well here's the photos to prove it!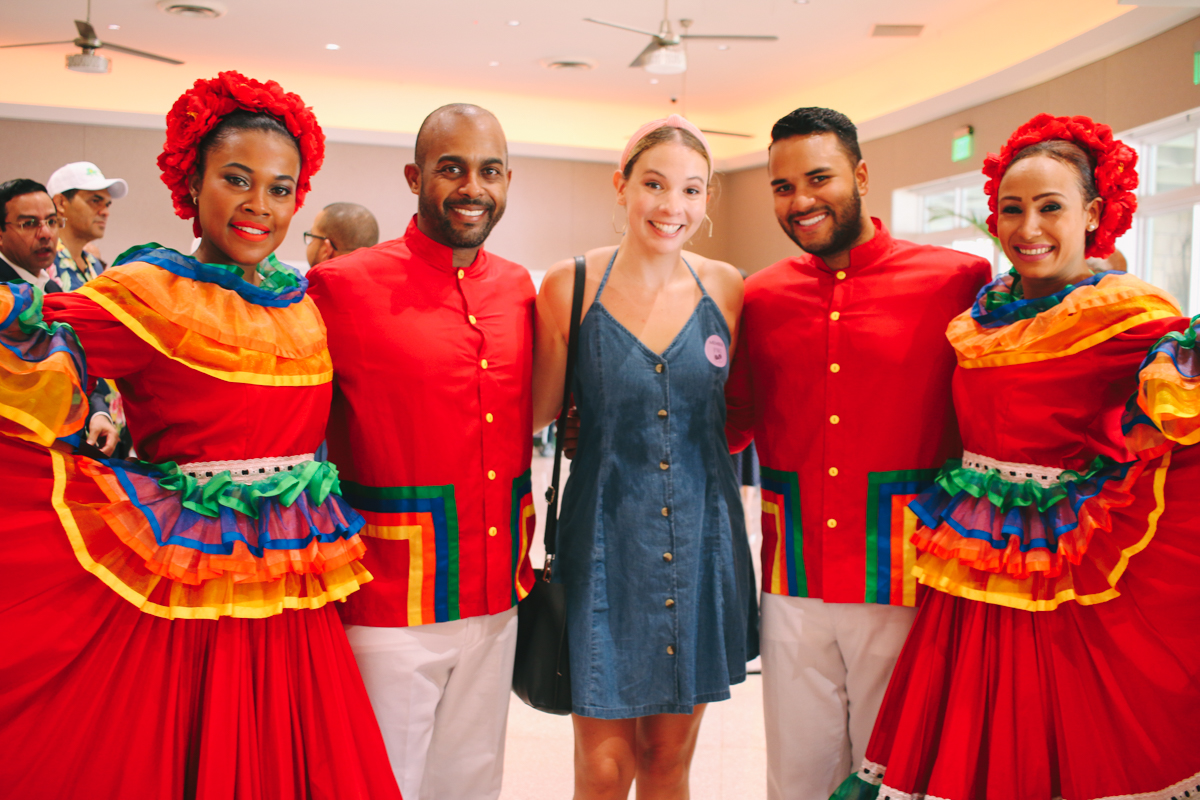 We walked around checking out the 'go selection (cool abbreviation I made up for mangos) while trying free snacks and goodies from other vendors like Trader Joes and Starbucks. Local artists were also present with their illustrations of different mango species from the wild. Cool, cool, very cool.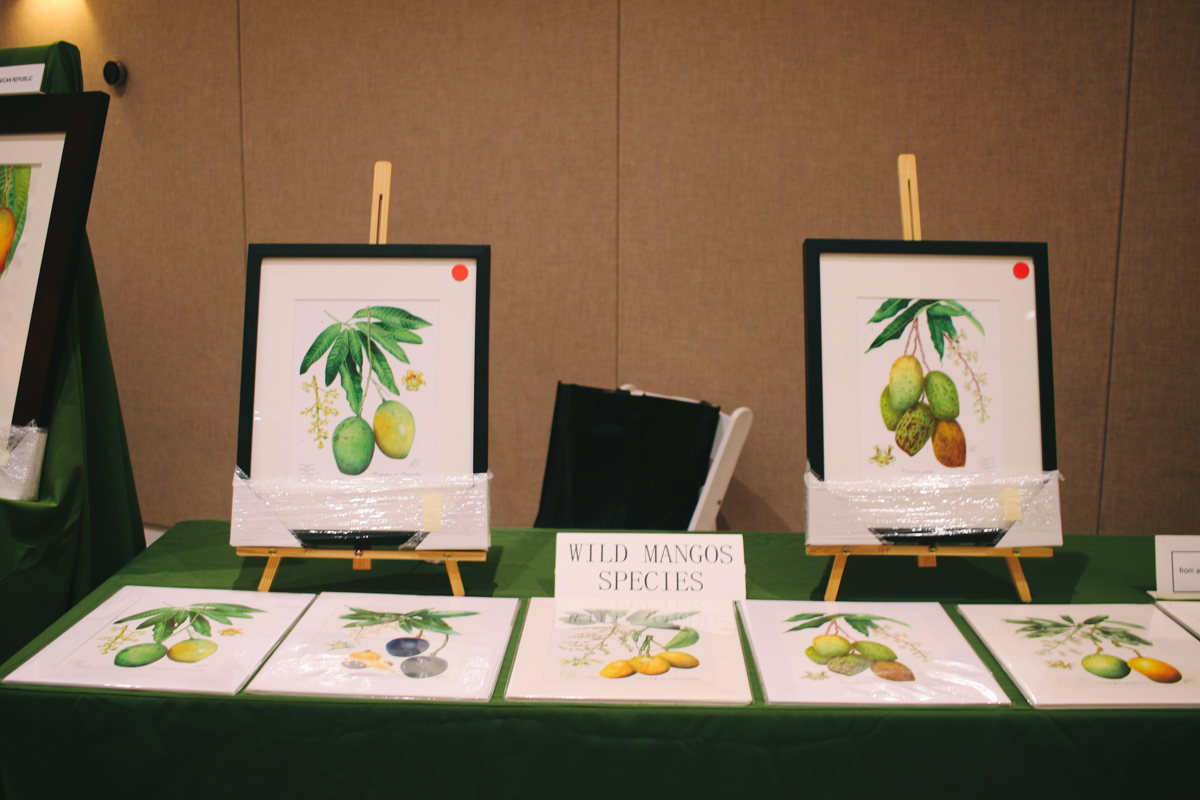 After a pleasant stroll through the Garden House, we made our back outside where we were greeted with more vendors and tropical fruit stands. Nom nom nom. I got to check out the mango plants for purchase. After which, we had the opportunity to use the interactive science stand where we learned about different seeds and plants. Needless to say, it was pretty fascinating.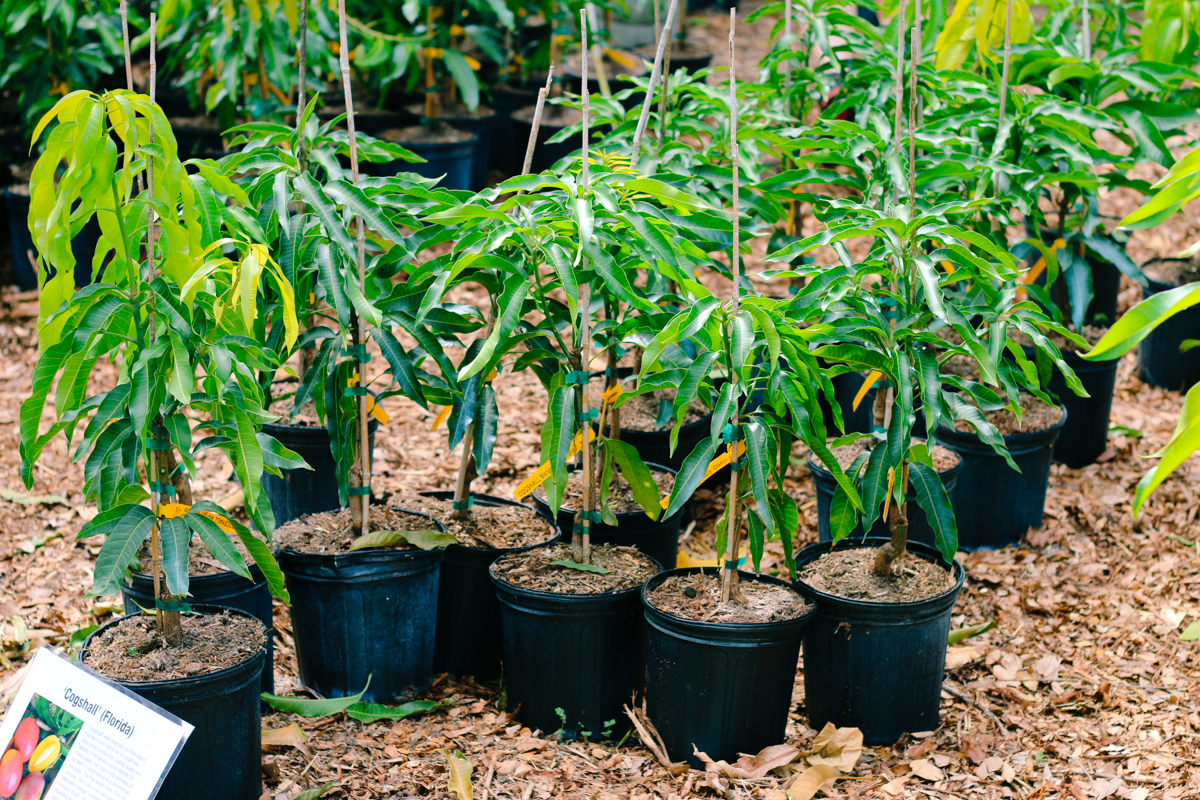 Before leaving, I made sure to make it out to the Beer Garden, which was basically a tent full local breweries handing out beer samples. As another attempt to cool off from the heat, we figured it was a good call. I had Wynwood Brewery's La Rubia, but there were plenty of other South Florida beers to try. Nearby was Gringa Flan offering mango-flavored flan. You know I had to try a piece.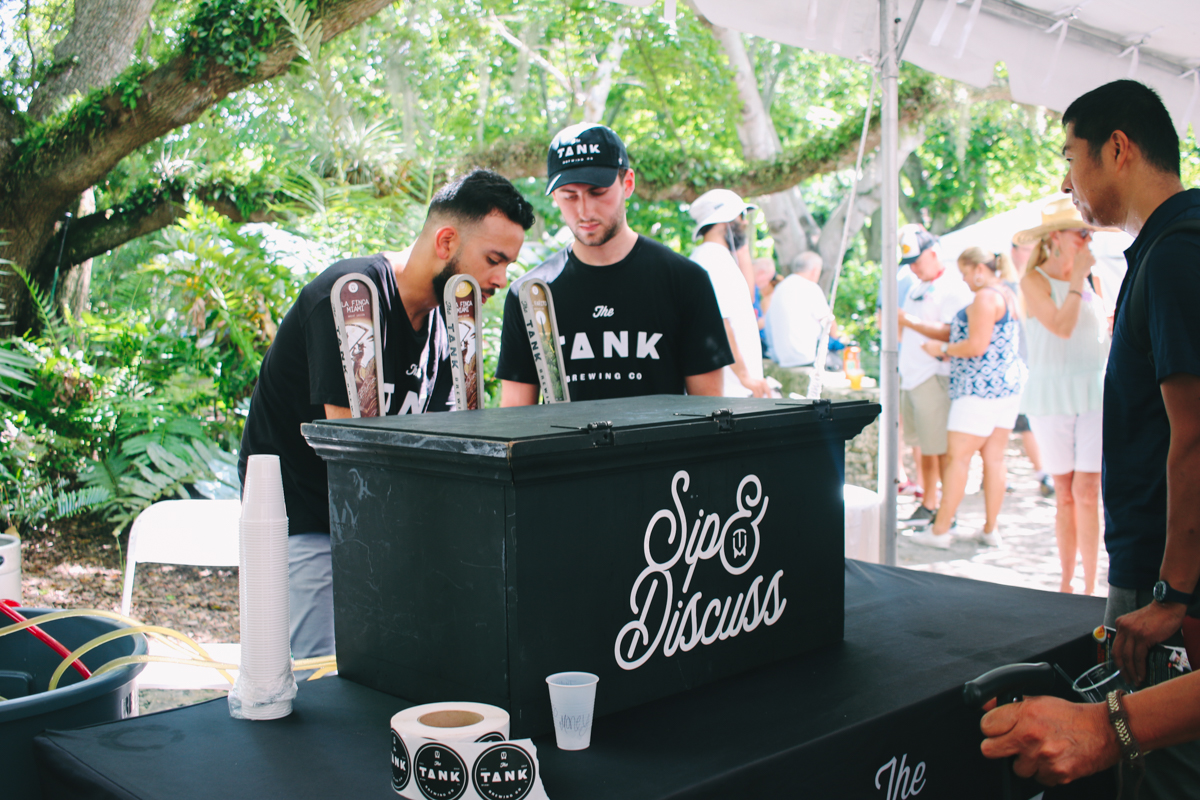 So sure, the mango festival was hot, but it was still fun to check out all the mangos of the world plus delicious snacks from local businesses and other goodies. The festival had a lot of other activities to offer as well, like lectures from mango botanists (the OG mango heads), along with mango lunches from the likes of Chef Norman Van Aken if you're into that kind of thing.
I left with a new appreciation for my favorite fruit plus a dress drenched in sweat. All in all in a FRUITful day (get it? Because of the fruits?)!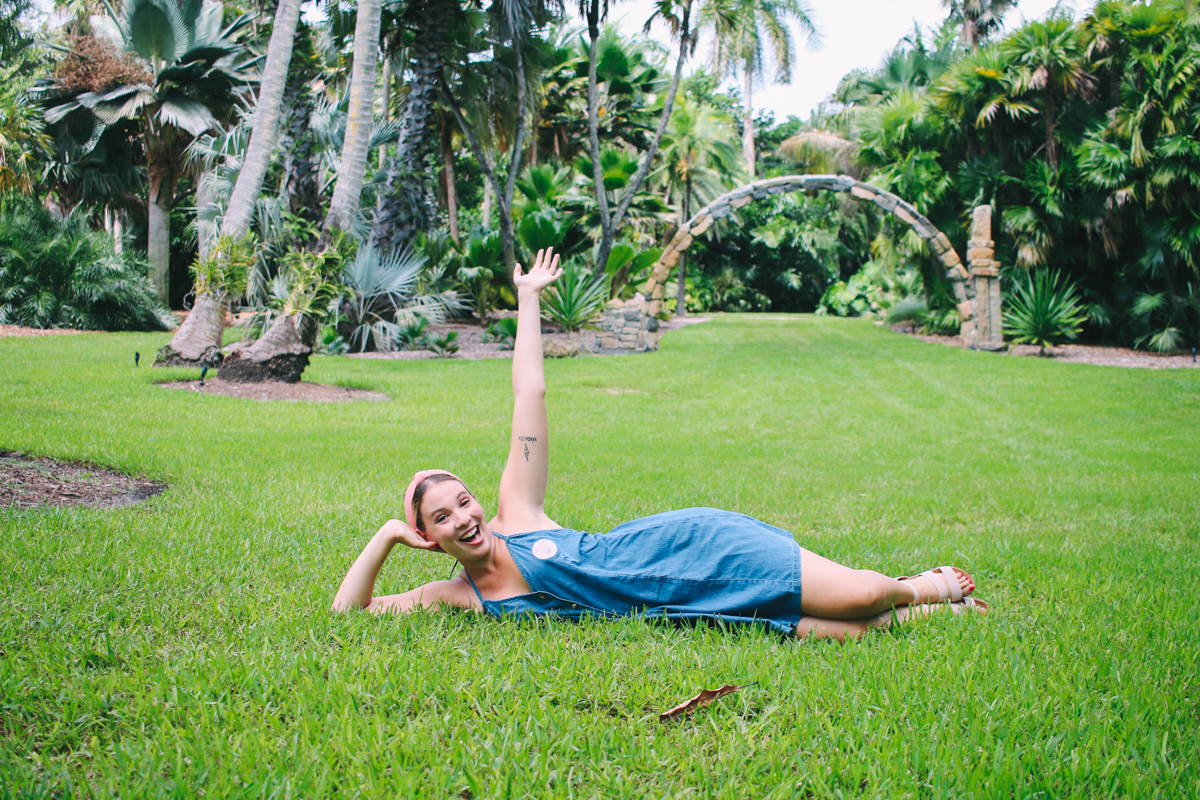 Go to the Fairchild Mango Festival! Okay, bye!