If you've ever visited Coral Gables' beautiful Fairchild Botanical Gardens, you may (or may not) have noticed the unassuming gravel patch across the street. While this barely noticeable lot may appear to be nothing more than undeveloped overflow parking for the Gardens themselves, it's actually the entrance to a beautiful preserve of Florida's natural hardwood hammock forests. And if that isn't reason enough to visit this secret park, you can also bring your dog!
Matheson Hammock Park Nature Trail is a free public park with acres of open space, miles of nature trails, mysterious old limestone buildings, a lake, and beautiful native plants and animals to observe. If you have a big dog that needs some extra exercise like I do, this is the perfect place to let them explore far from any busy streets or crowded dog parks. While there is an active road that runs through the middle, you'll rarely encounter a car driving through, and if you do they won't be traveling at more than 15 miles per hour. Plus, there is plenty of place to roam far from the road!
The parking area has plenty of space, but is mostly empty, and shade, which is essential for outdoor parking in these hot summer months.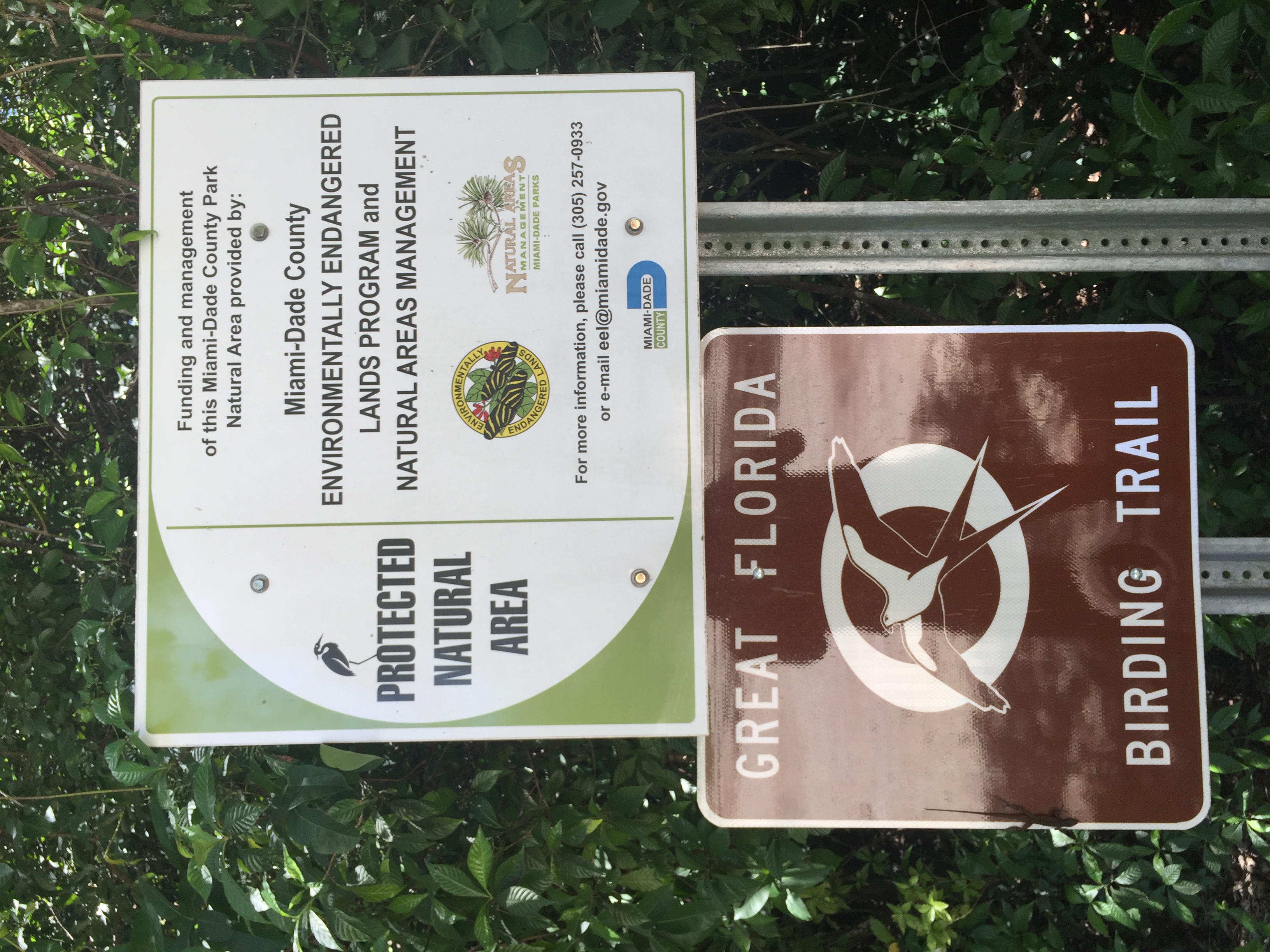 The park is not just for dog people! This protected natural area is great for birdwatching, picnics, and hiking as well. The park is funded by the Miami Dade County Environmentally Endangered Lands Program and Natural Areas Management, and for more information you can contact them by calling (305) 257-0933 or emailing them at eel@miamidade.gov.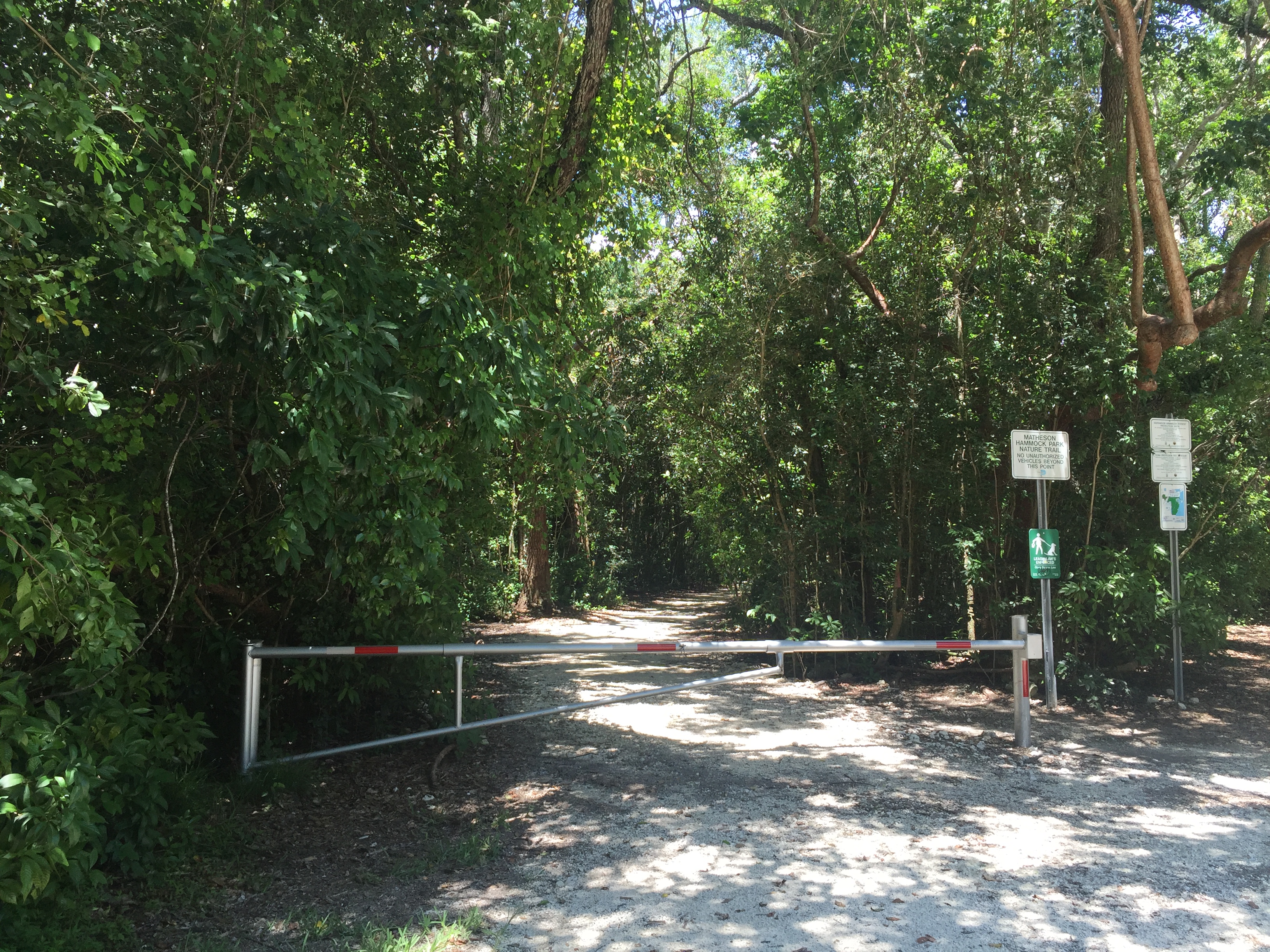 The Old Cutler entrance is blocked to not allow cars. You may occasionally see someone surveying the property in a golf cart – be sure to say hello!
If you do bring your dog, be sure to keep them on a leash and clean up after them – it's the law of the land. It helps keep the preserve in good condition and is safer for your pet, especially if they're not used to being off-leash in wide open spaces.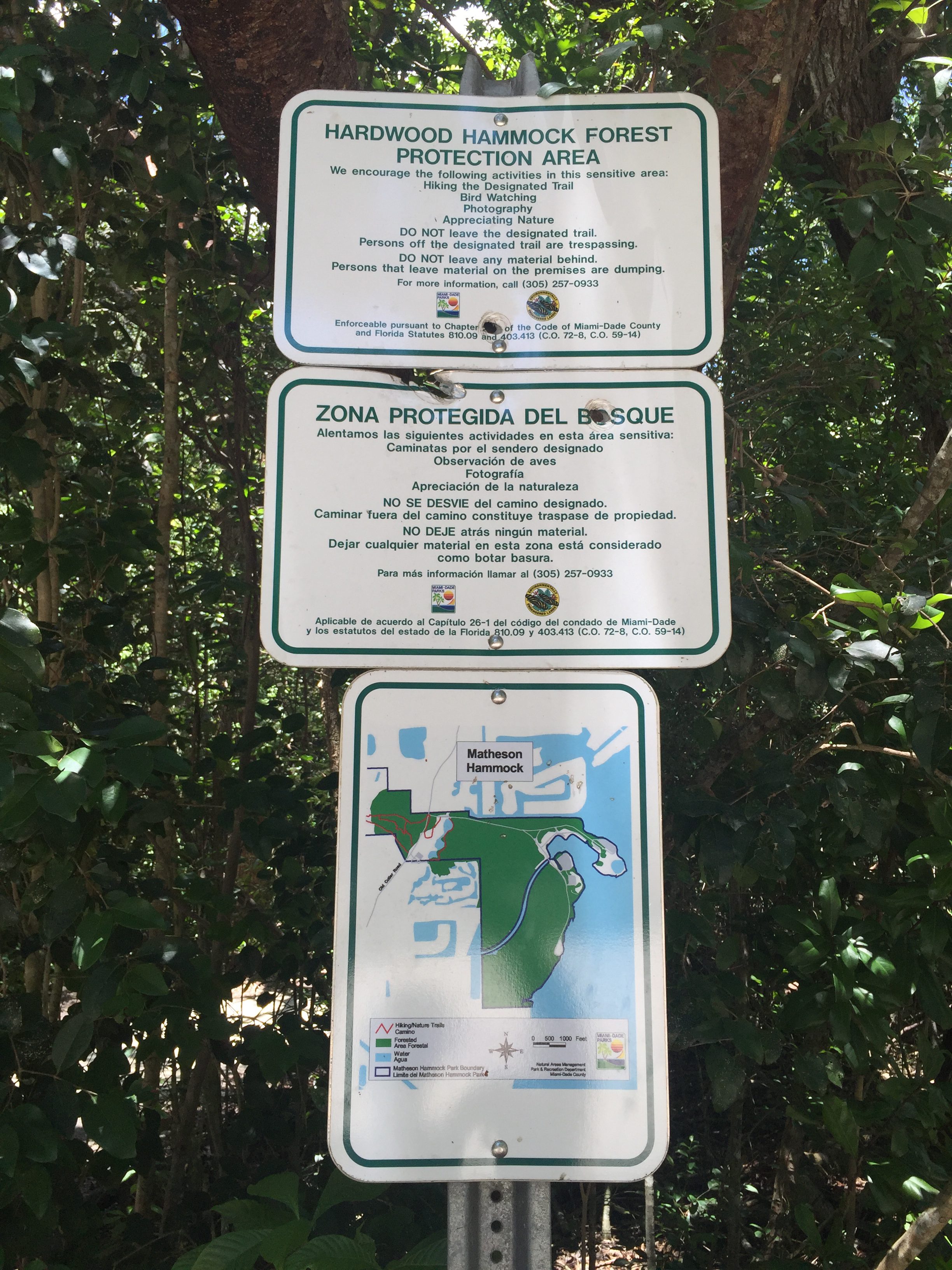 Just like the sign says, this park is perfect for bird watching, photography, hiking (only on the designated trails – there's no need to roam off into the woods!), and appreciating nature. It also reminds you, in no uncertain terms, to take all your belongings and trash with you when you leave. Failing to do so is not only damaging to the ecosystem of the preserve, but could result in a fine.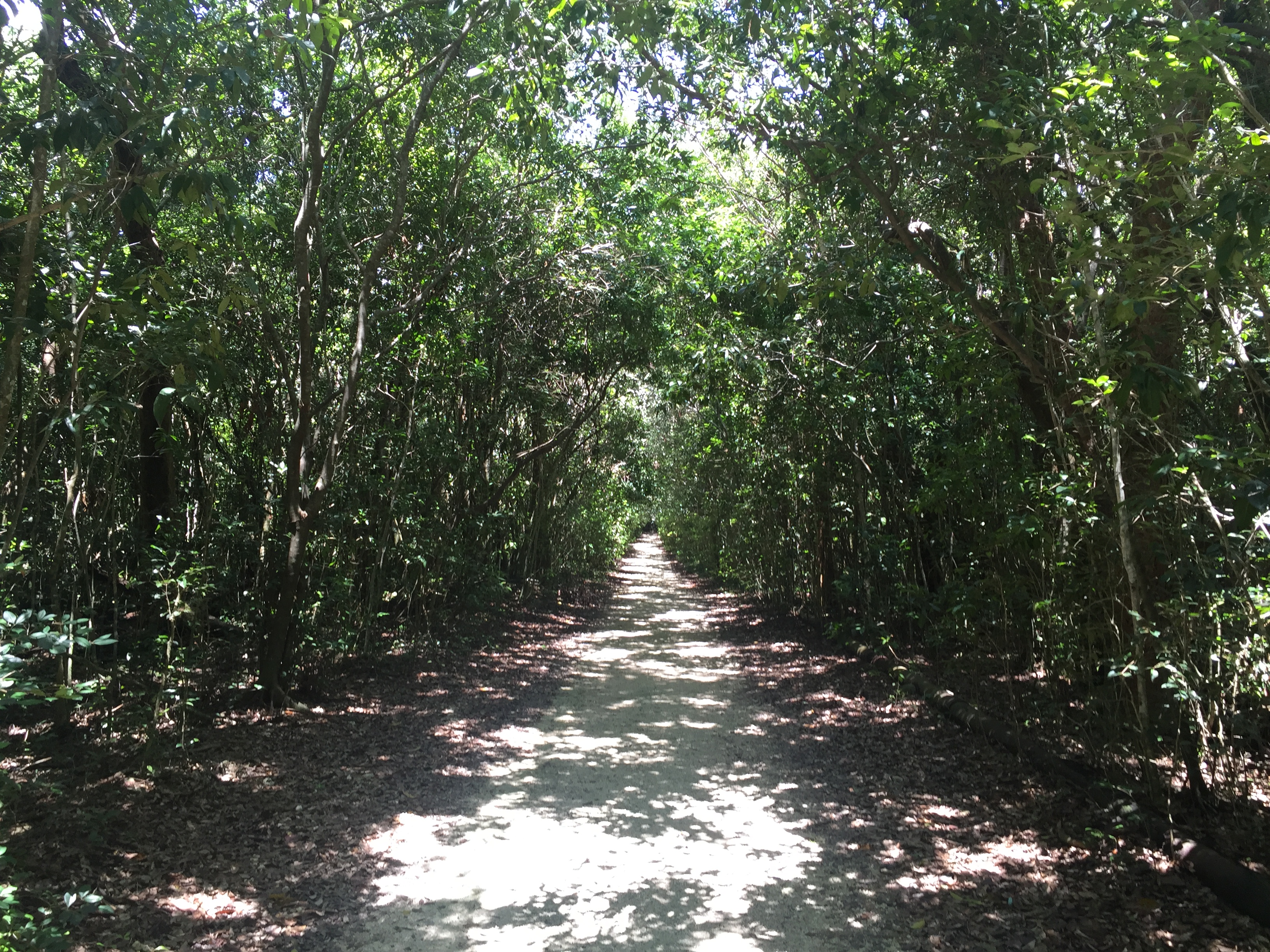 The trail begins with a short five-minute hike through the hardwood hammock forest on a gravel path. As you walk, the street sounds disappear and you hear little besides the satisfying crunch of gravel underneath your feet. This is a great time to look around at the tangled up trees around you and imagine that this is what all of Coral Gables used to look like – all the way up to Biscayne Bay.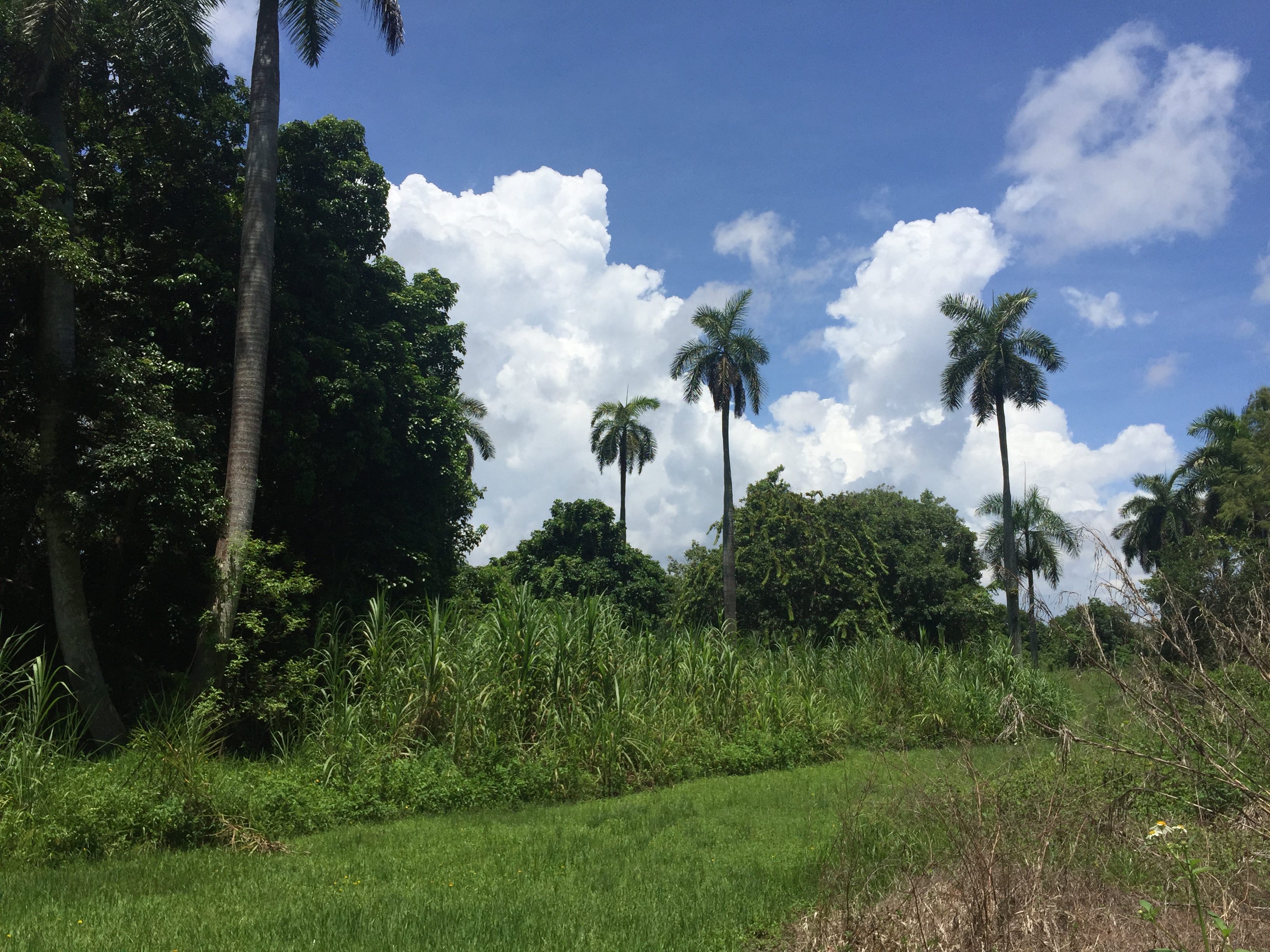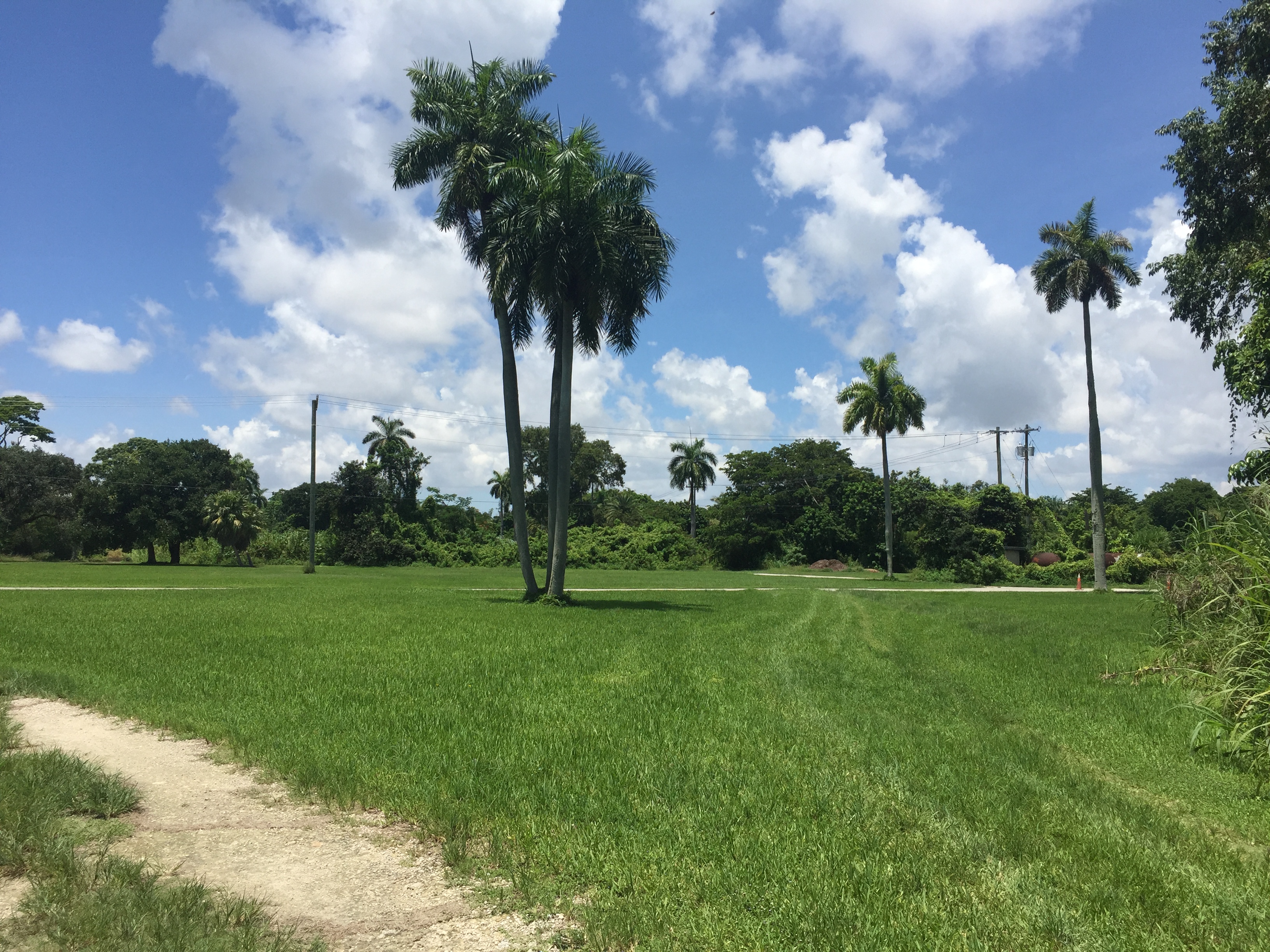 The hammocks suddenly give way to 6 foot tall grasses and sky high Cuban royal palms on either side of you, opening up to a huge open meadow of lush grass and the occasional shady cypress tree.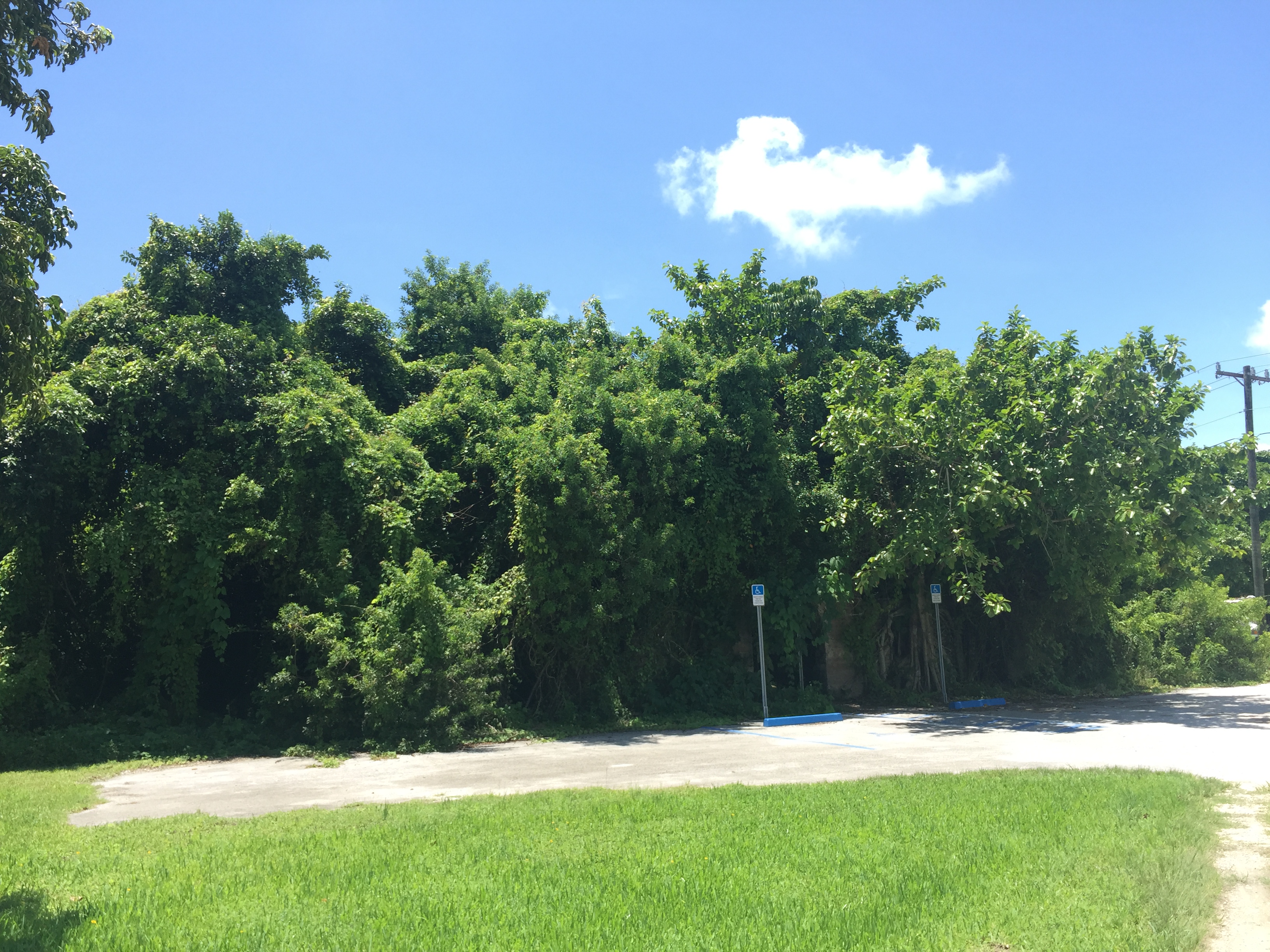 If you look closely to your left, behind the perpetually empty handicap parking spaces, you'll see a strange limestone structure overrun by vines and trees. As you approach you'll notice the arches, the main open one blocked by a sign warning you not to enter, through which you can get a good look at the run down interior of the mysterious building.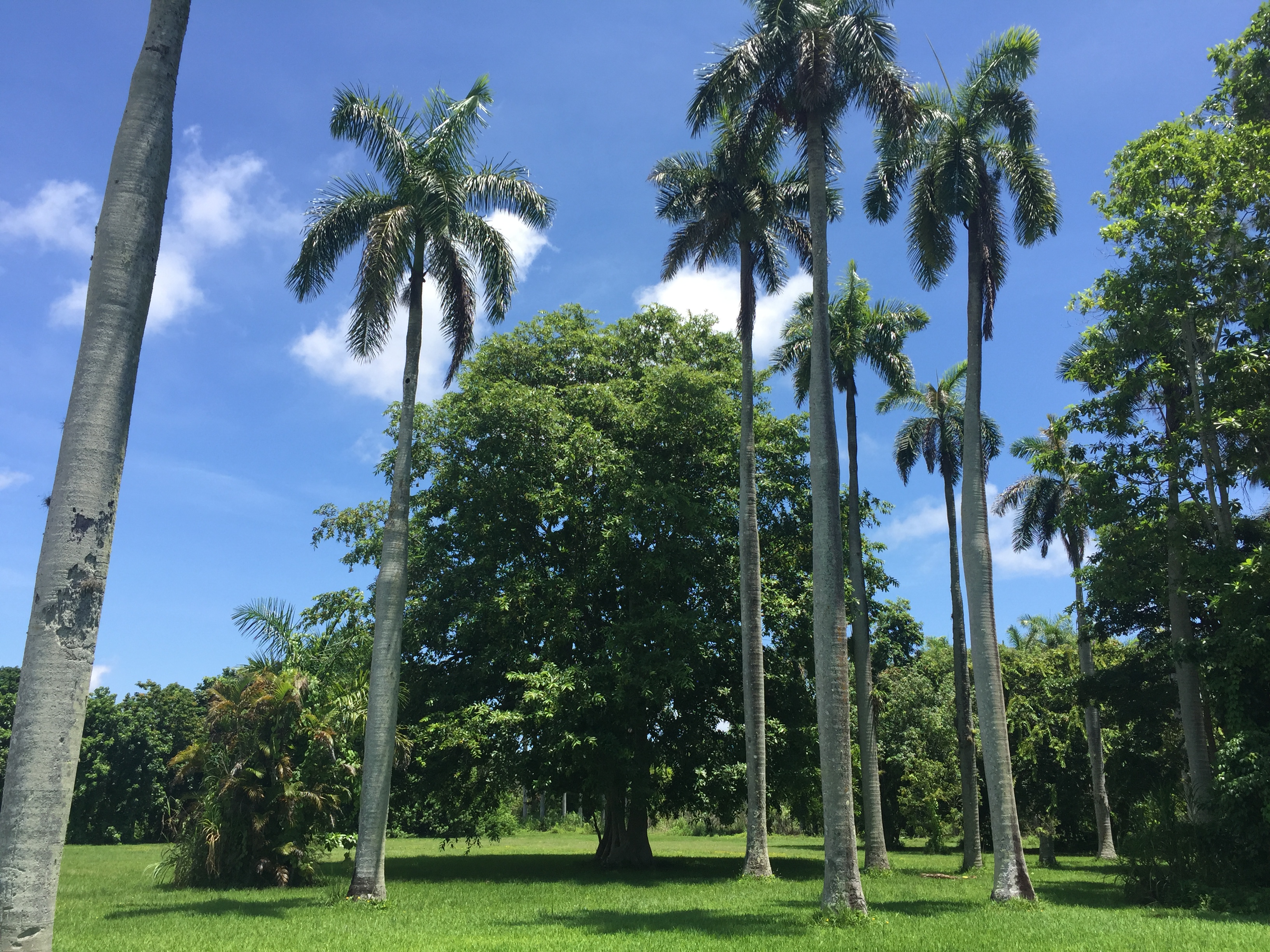 This tree's large canopy provides a shady picnic spot to spread out a blanket, or resting area to cool off during your hike.
The beginning of the 1.4 mile round trip nature trail – instead, I continue along the paved road to appreciate the wide open spaces (and keep my hike a little shorter, because it's 90 degrees outside).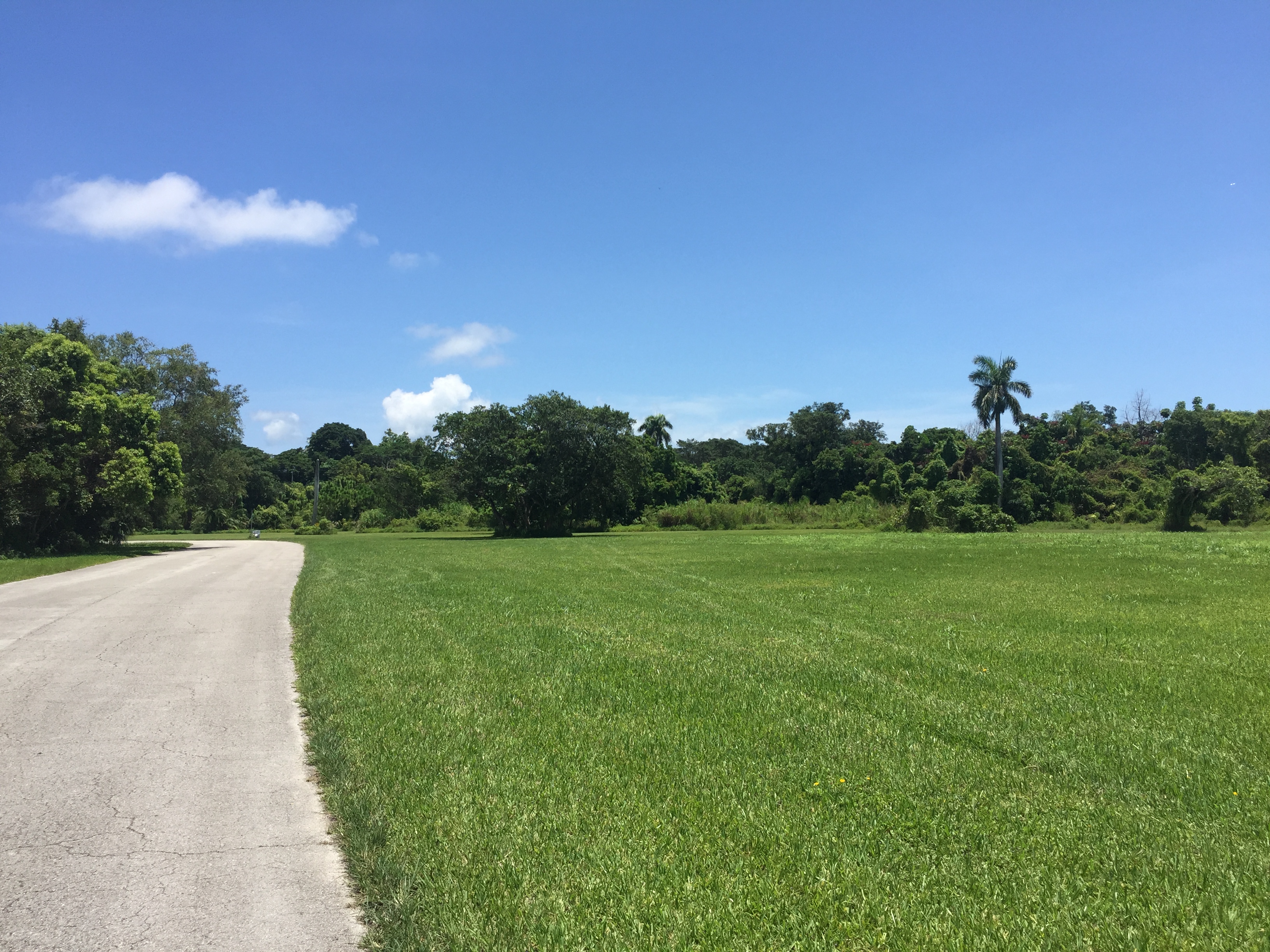 It's hard to believe that this is just off of Old Cutler Road – one of Coral Gables' biggest, busiest streets – with nothing but nature for what feels like miles around you, and no traffic sounds.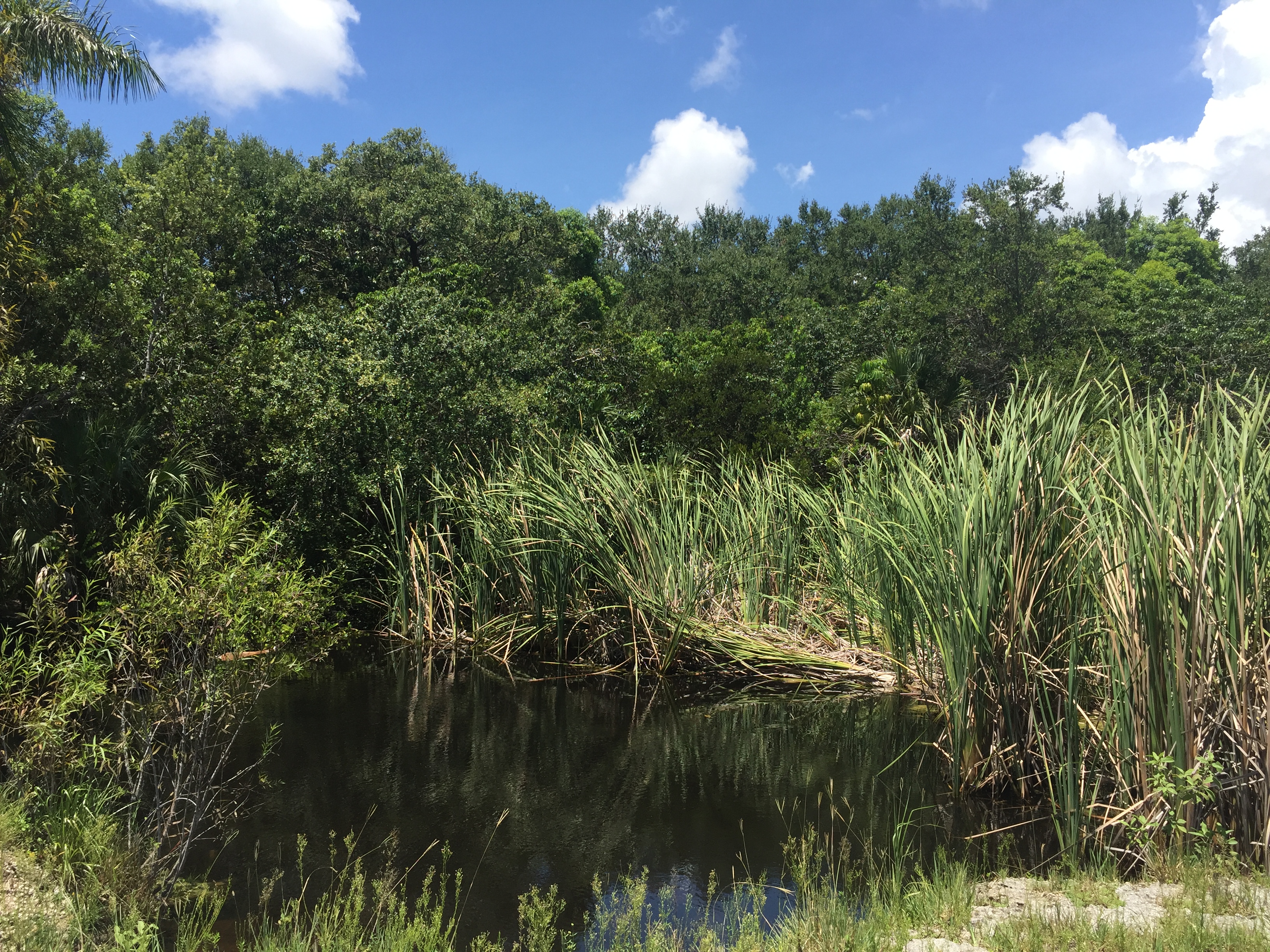 Soon you'll come up to the preserve's small lake, a great spot to let your dog swim and cool off after a long walk in the sun! This is also where you'll likely meet other people walking their dogs, which is a great chance to socialize for the both of you.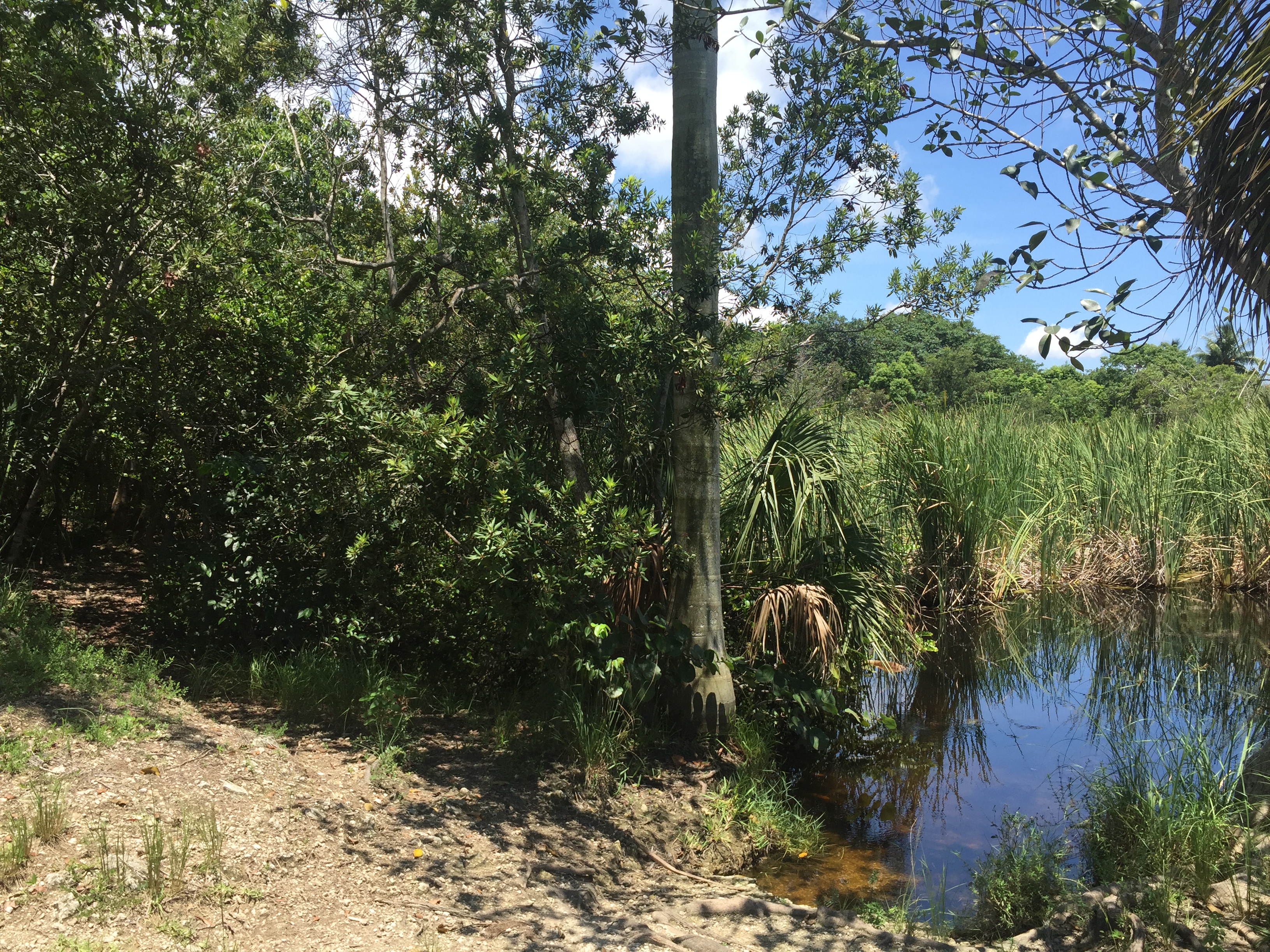 Do you see where the hidden trail starts?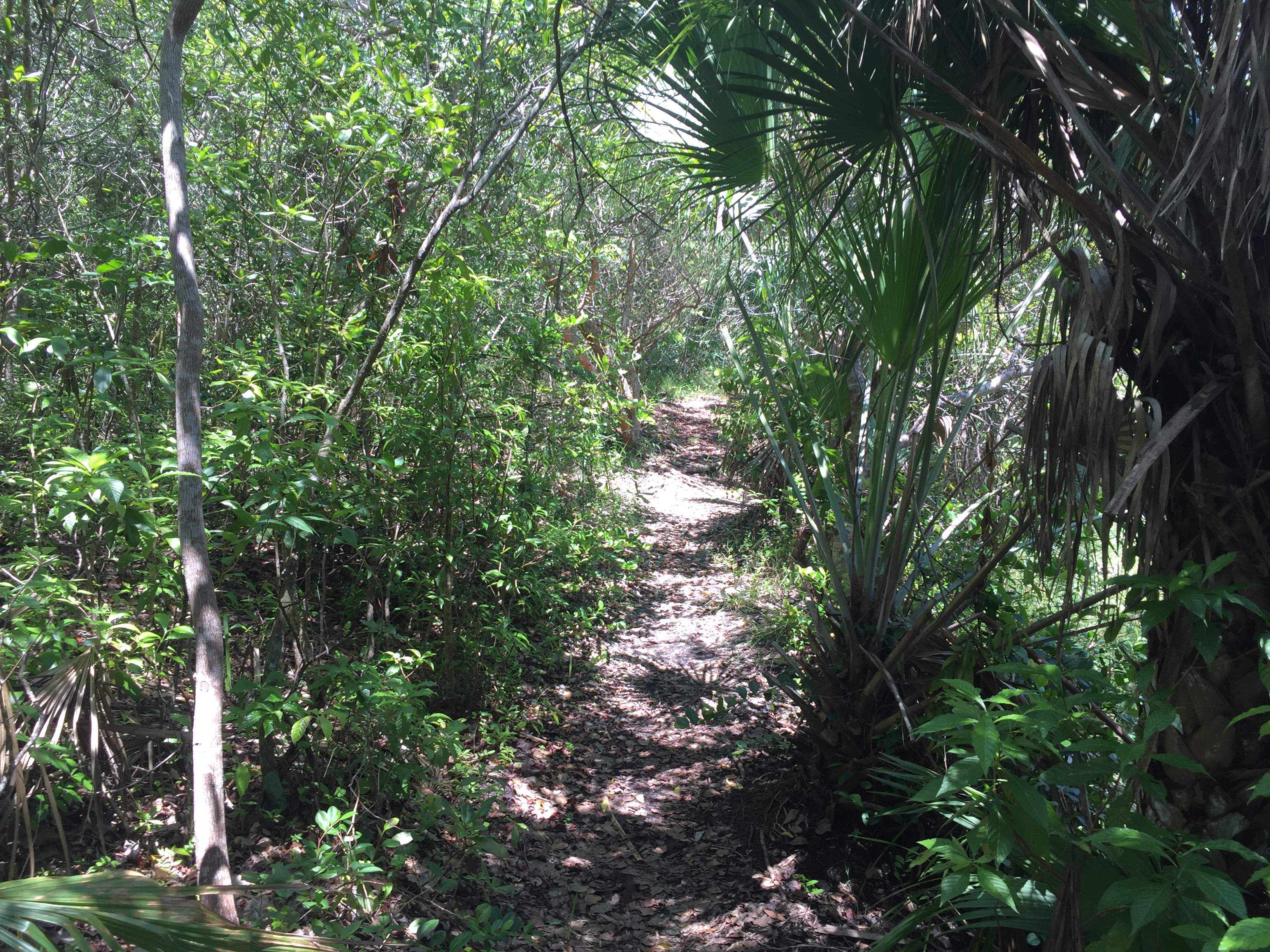 If you're feeling adventurous, there's a small, barely noticeable trail that begins right at the lake – the deeper into the forest you go, the rougher the terrain gets, so use your best judgement and watch out for snakes! It's best to leave your dog at home if you plan on hiking this trail.
Matheson Hammock's Nature Trail is one of Coral Gables' best, and best kept, secrets. Besides being a great place to enjoy and explore the outdoors, it's an incredible preserve of South Florida's unique ecosystem and ecological history. Visiting this park will help you to get to know and feel more in touch with the environment you live in!