It's Mother's Day this Sunday! Express your boundless love for Mom and take her out to a nice meal with the whole family. There's nothing she appreciates more than having everyone together around a bountiful table enjoying delicious food. Local restaurants have put together some incredible menus to help you show your Mom how much you love her.
I know that whoever takes me out to a restaurant serving killer churros con chocolate truly cares about me – and Mom feels the same way. So here are what four great restaurants are offering this weekend. Any of these options is guaranteed to make Mom happy.
Bulla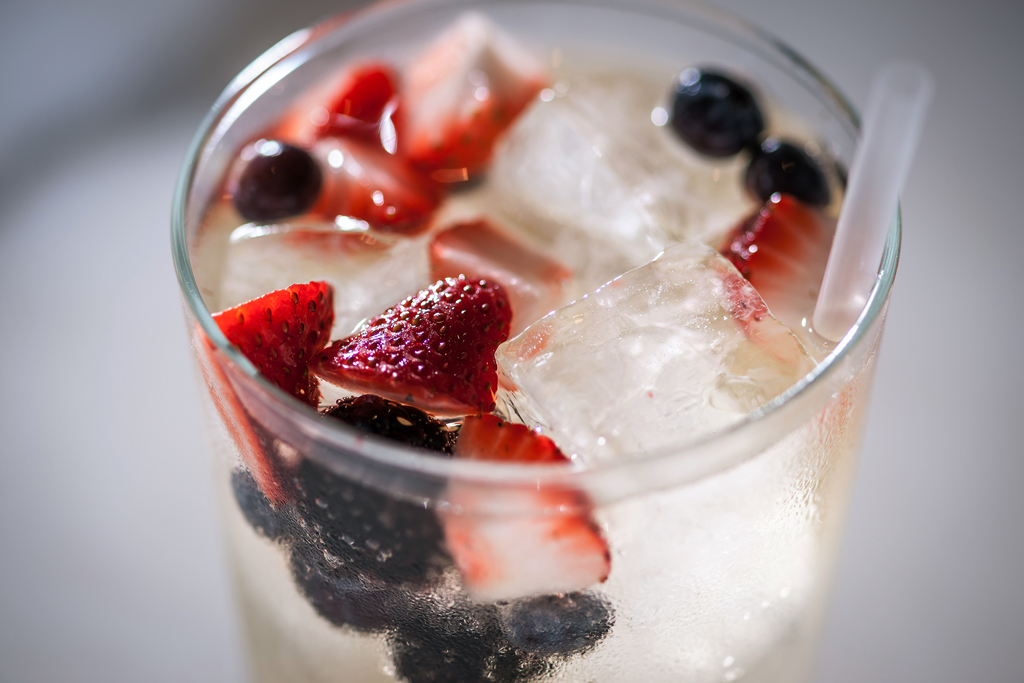 White Sangria
They had me at bottomless white sangrias. Bulla will be offering a brunch menu with bottomless sangrias and mimosas with an array of eggs: eggs Benedict, scrambled eggs with mushroom, quail eggs, and their famous Huevos Bulla. For those looking for a more substantial meal order the Bistec a Caballo: grilled skirt steak with fried eggs and shoe string potatoes. End the meal on a sweet note with the churros con chocolate.
Bulla will also be giving dining Moms a $20 gift certificate on Mother's Day. Bulla is located at 2500 Ponce De Leon Blvd, Coral Gables. bullagastrobar.com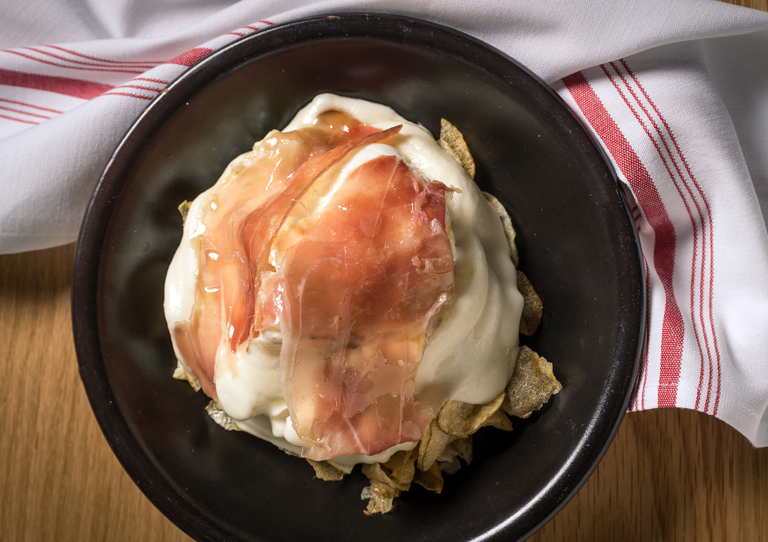 Huevos Bulla

Bottomless Mimosas & White Sangrias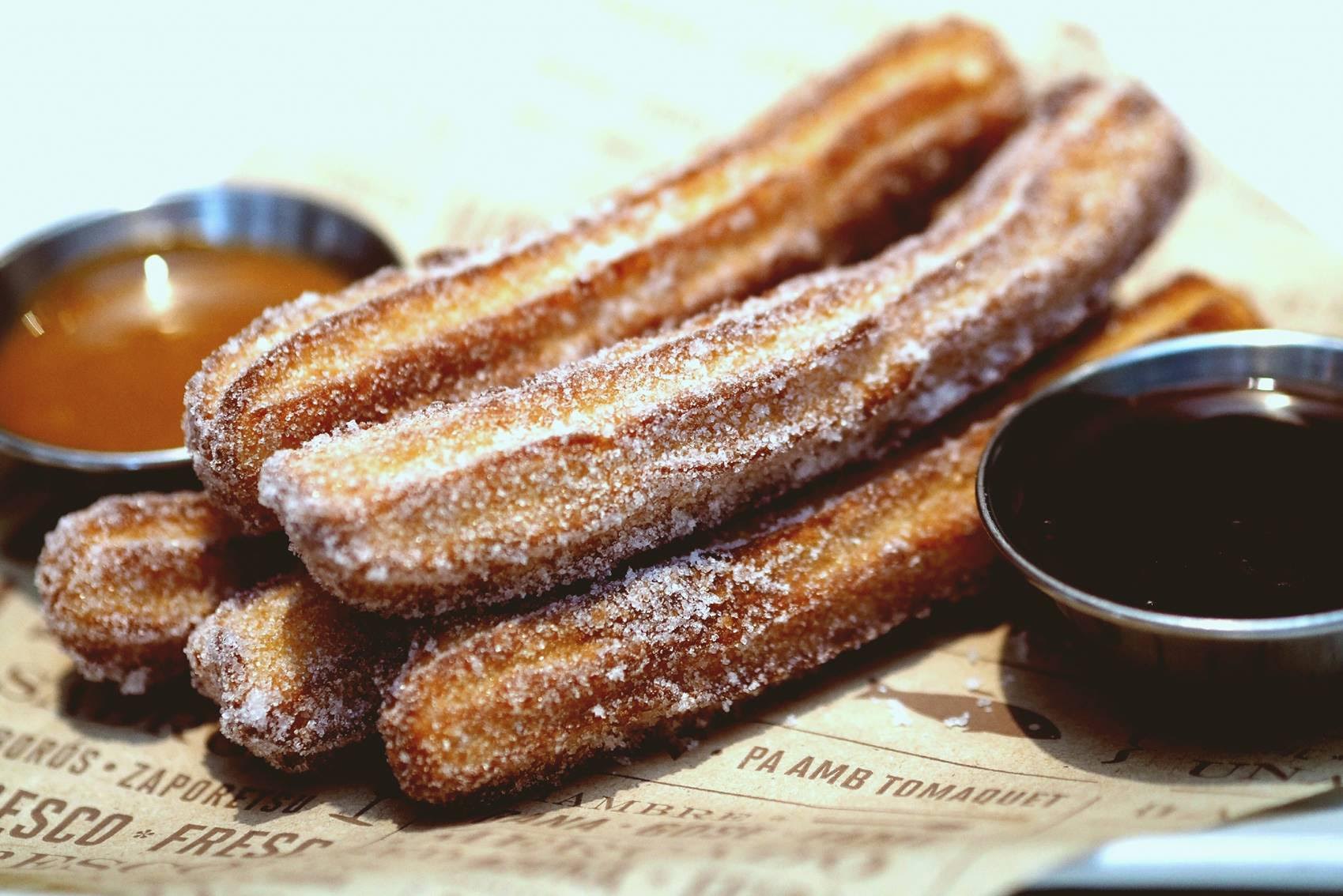 Churros con Chocolate

$20 Gift Card for Mom's who dine at Bulla on Mother's Day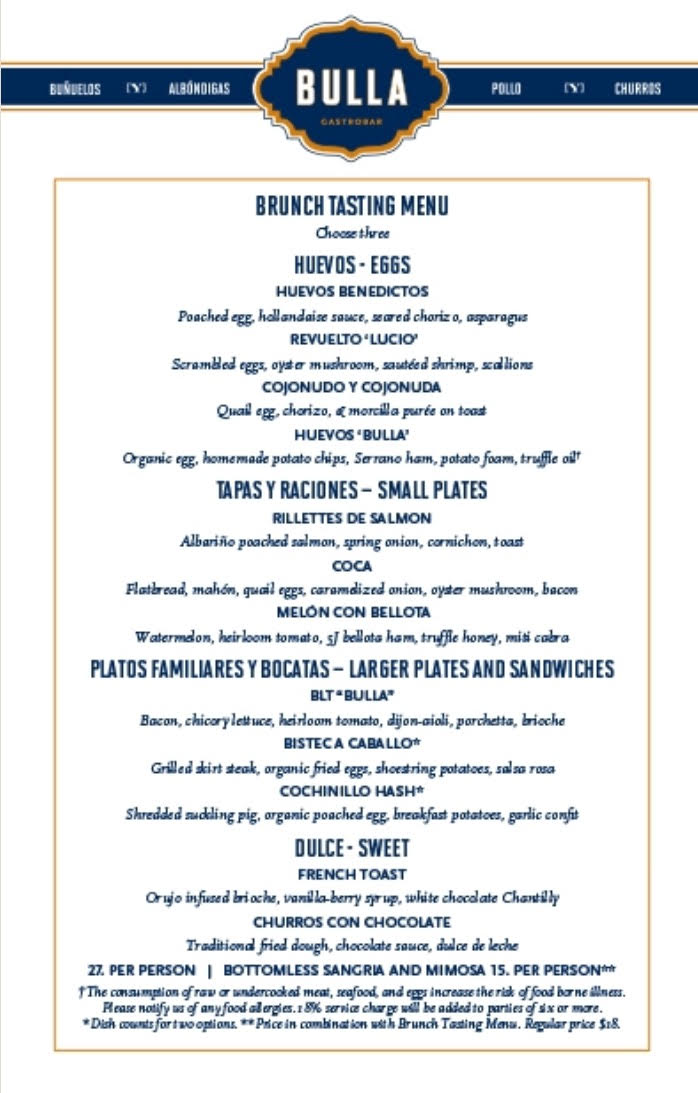 Bullas' Mother's Day Menu 2016
The Local Craft Food & Drink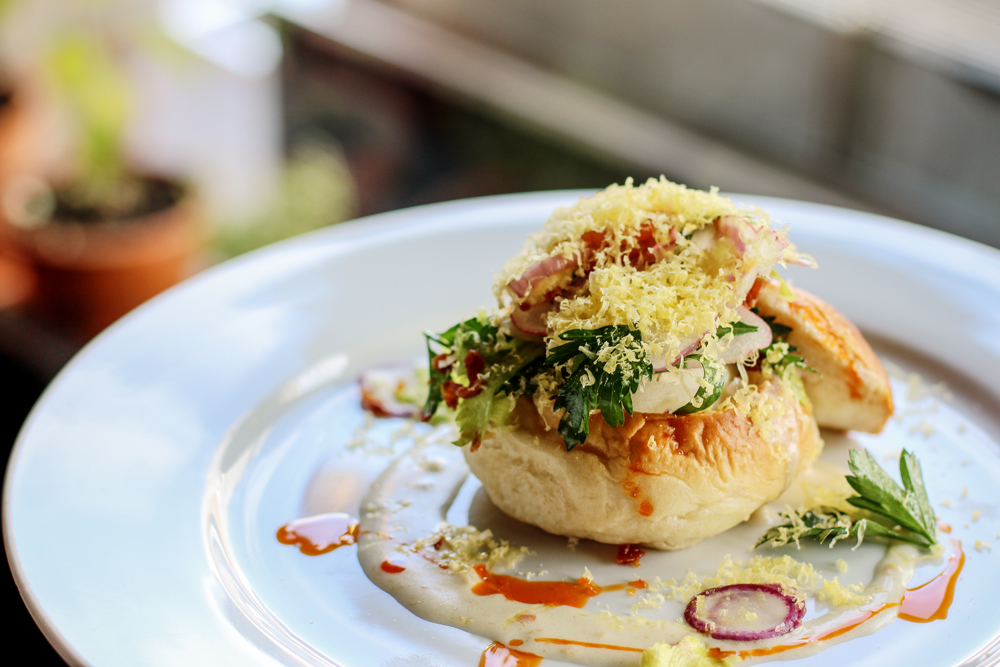 Egg in a Basket
Executive Chef Phil Bryant and his team at The Local Craft Food & Drink are honoring mom in true southern style with all-day specials offered during brunch and dinner on Sunday, May 8, 2016. Available until they run out, specials include a mouthwatering Brisket Benedict Casserole with burnt ends, rosemary biscuit, smoked tomatoes and hot sauce hollandaise; and the MA!! Meatloaf!! – chorizo, ground flank steak, vaca frita, escabeche onions, potato gratin and bbq demi glace. Cocktail master Will Thompson and his talent bar team will be whipping up drink specials that mom is sure to love as well.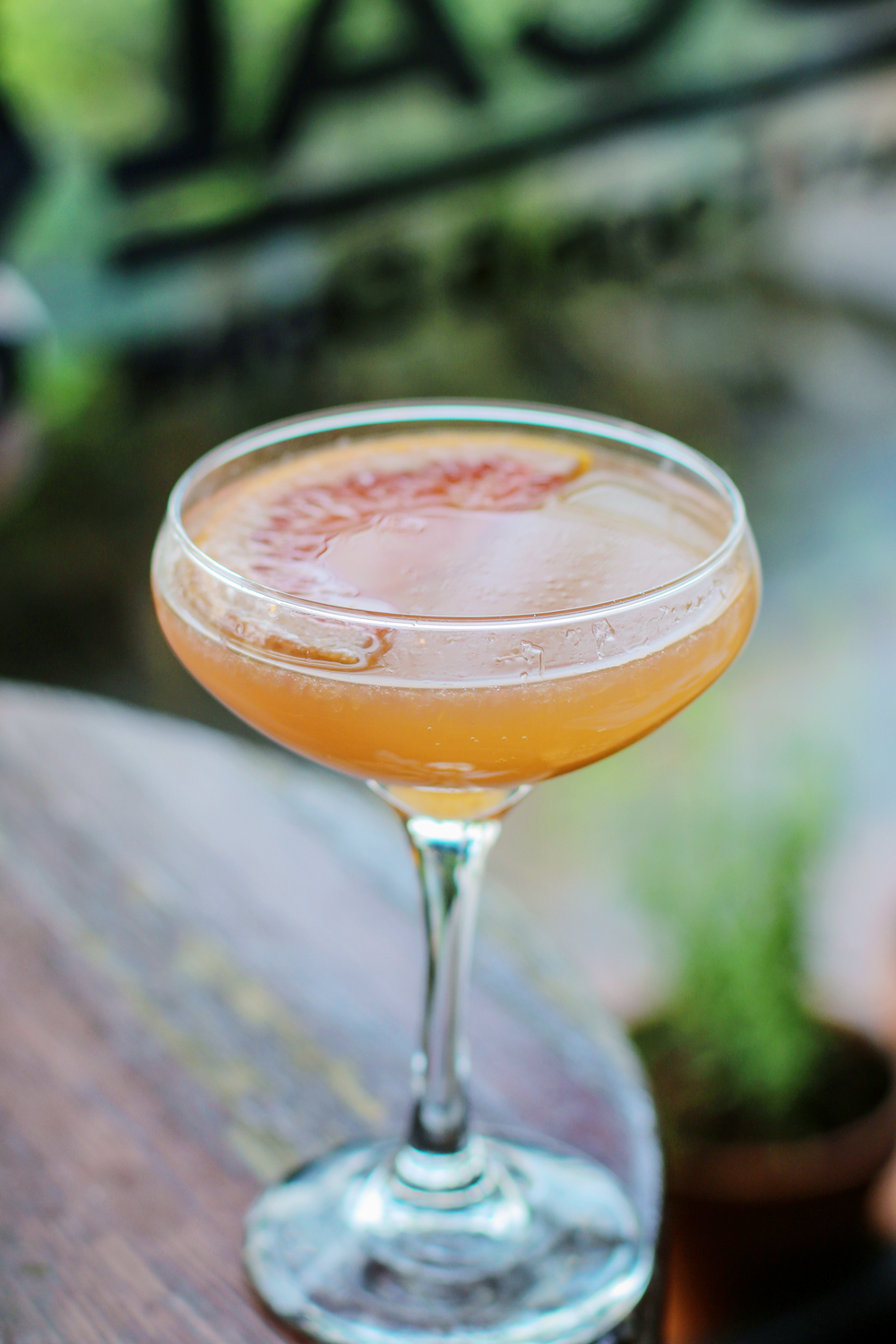 The Local Mimosa
During brunch, guests can also feast on their weekly offerings such as The Next Morning – a perfect melding of toasted cornbread, seasonal fruit, tropical honey and cornbread streusel over a buttermilk panna cotta; Egg In A Basket – a perfectly poached egg, with crispy Virginia ham, fresh micro greens, parmesan gravy and cured egg on a house baked Sally Lunn roll; Hog's Head Scrapple served alongside fresh greens, deviled egg, cured egg and pimento vinaigrette; Fried Chicken & Pancakes – parmesan corn pancakes, green tomato chow chow and hot sauce honey; Sally Lunn French Toast with seasonal preserves, bourbon maple syrup, brown butter whipped cream and pecans; and Pulled Pork & Grits – basted egg over smoked tomatoes, grits, hot sauce and peanut pot likker. And to wash it all down, cocktail master Will Thompson offers a Morning Booze menu featuring The Local Mimosa – grapefruit, lime, agave and sparkling wine; as well as $50 pitchers of Sangria Blanc – gin, cynar, lemon, honey, house made autumn bitters, white wine, tonic; The Saint – Disaronno, Manzanilla sherry, orange bitters and chocolate bitters; and The Best Part Of Waking Up Old Fashioned – bourbon, Ramazotti, ginger maple and cold brew coffee.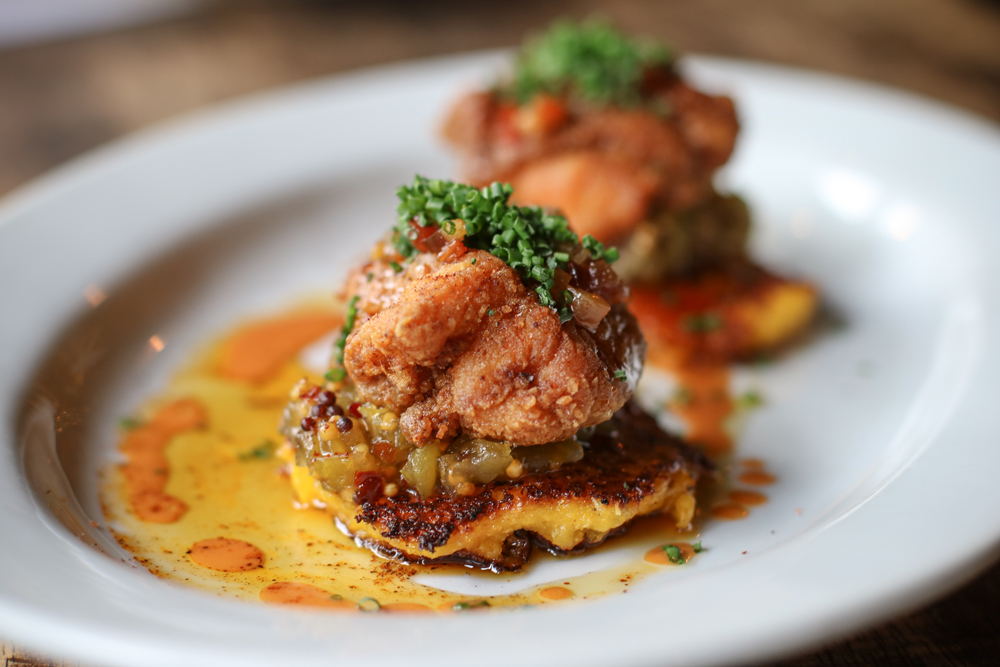 Fried Chicken Pancakes

Sangria Blanc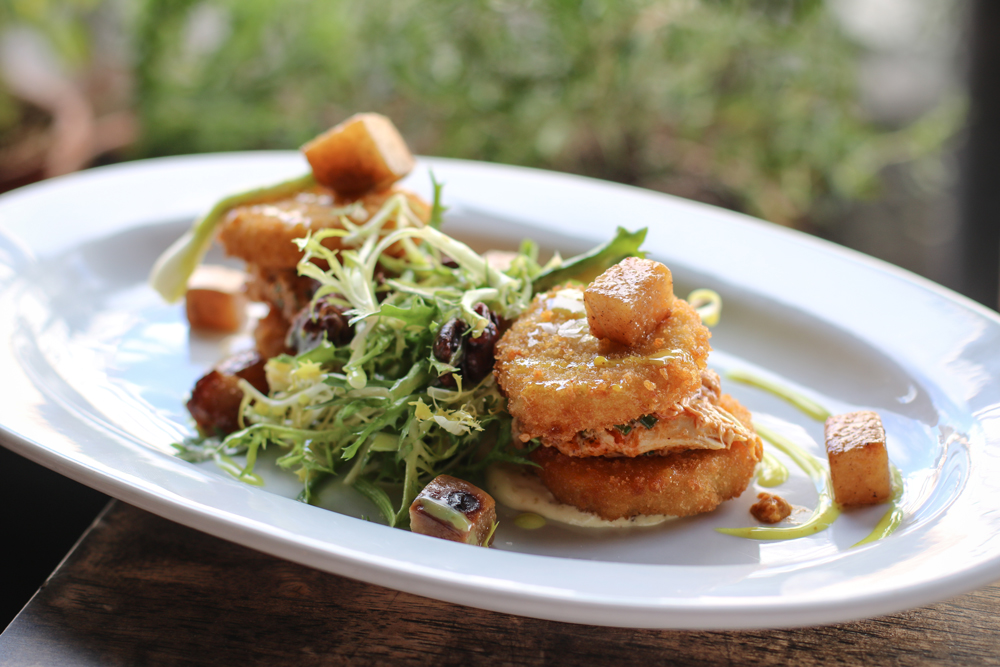 Smoked Chicken Salad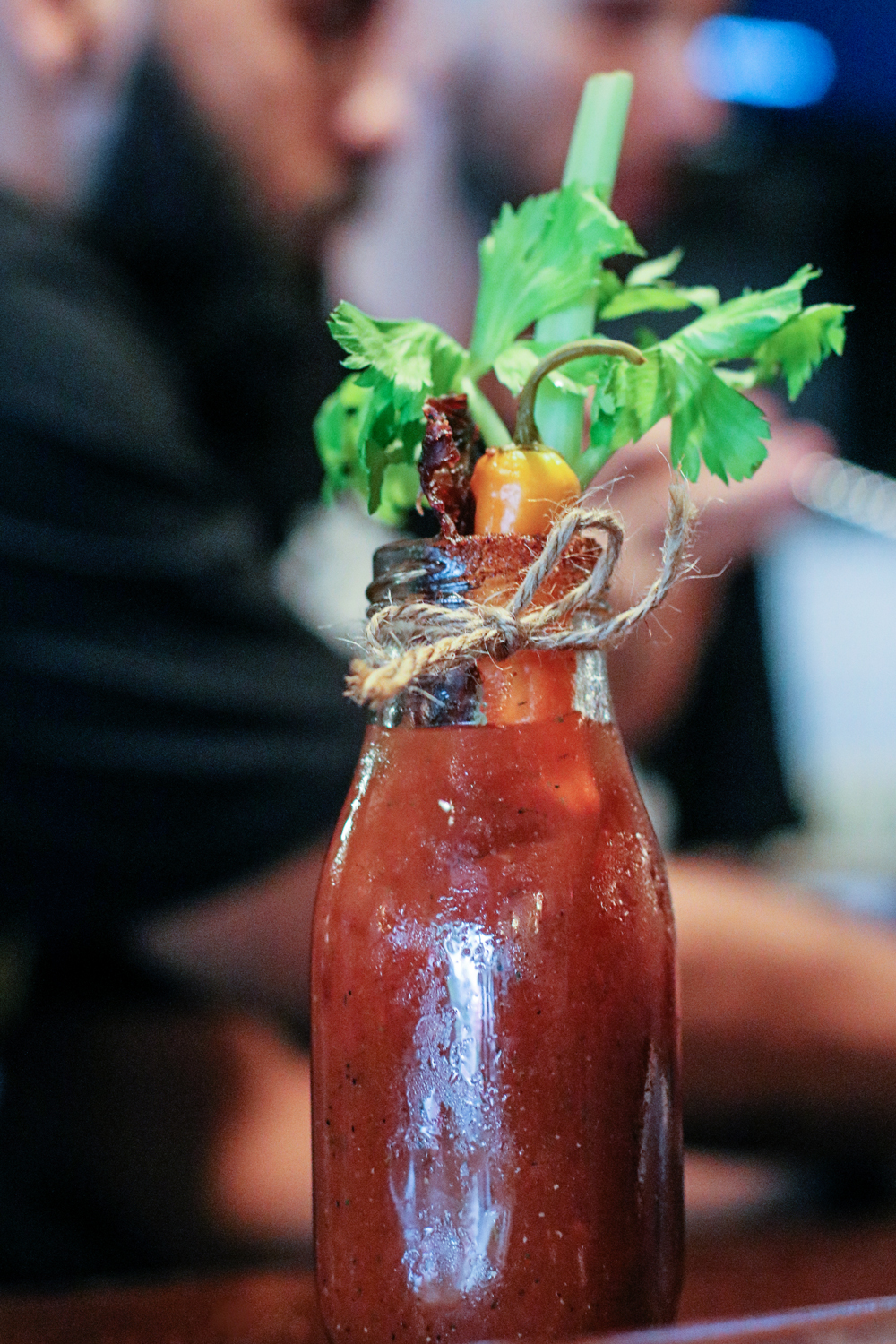 The Local Bloddy Mary

Blue Crab Tortilla
Dinner guests will have the chance to feed signature mainstays such as the chef's coveted Steak Tartare with deviled egg, roasted garlic and pickled mustard; and Hen & Dumplin's – pulled hen, buttermilk dumplings, Vidalia onions, bourbon and parmesan jus; as well as Rabbit – pastrami brine, stone ground grits, dill strawberries, fennel, caraway syrup; the famous Burger – double patties of a short rib and brisket blend, double American cheese, b&b pickles, Mississippi comeback sauce, and crispy bacon; Macaroni bucatini, Grana Padano, pulled pork, broccolini and cured egg; Fried Chicken – Georgia chicken leg, bacon and cornbread dressing, and split pea and country ham reduction; and Short Rib – pickled papaya, Grana Padano, BBQ, upland cress, smoked salt.
The Local Craft Food & Drink located at 150 Giralda Avenue in Coral Gables, serves lunch Monday- Friday from noon- 3 p.m., dinner seven days a week from 4:30 p.m.- 10 p.m. , late night menu until 1 a.m. Thursday-Saturday and Sunday brunch from 11 a.m. – 4 p.m. thelocal150.com
Brasserie Central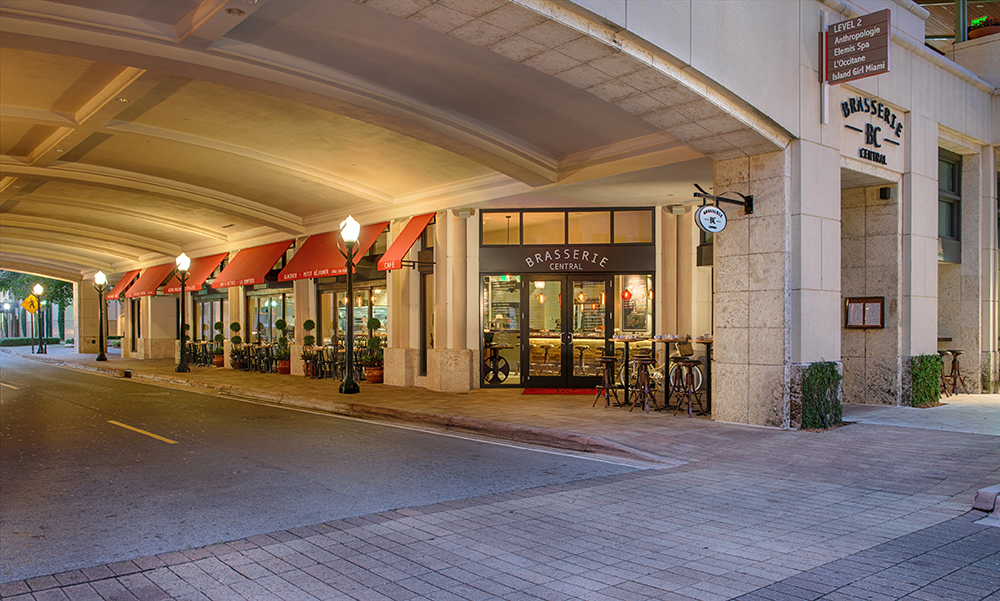 Brasserie Central in Merrick Park

Brasserie Central inside seating

Brioche French toast with mixed seasonal fruit

In house fresh baked pastries

Quiche Maison
Celebration Includes an Extensive Brunch Menu, Bottomless Mimosas &
a Special Gift for Mom
Brasserie Central, located at the stunning Shops at Merrick Park in Coral Gables, honors mom this Mother's Day, Sunday, May 8 from 11:00 am – 5:00 pm, with a decadent three-course brunch menu featuring lavish culinary selections, bottomless mimosas and take-away gifts inviting mom and a guest to come back for complimentary breakfast. The robust Mother's Day menu features scrumptious French fare executed by celebrated Chef Pascal Oudin, and includes an appetizer, main course, dessert and bottomless mimosas for just $45 per person, excluding tax and gratuities. An all-day bistro menu will be on offer as well. Reservations are highly suggested; brunch menu options follow:
Appetizer
Choice of
Salade Lyonnaise
frisée lettuce, soft poached egg, bacon lardon, crunchy croutons
Patè Campagnard
country style pate, cornichons, Dijon mustard
Moules Marinière, Frites
steamed mussels in white wine, garlic and parsley-french fries
Steel Cut Irish Oatmeal
Saumon Fumè Ecossais
smoked salmon, tomato, capers and crème fraiche
Brandade de Morue
Cod brandade, herbs, parmesan, olive oil
Les 6 Huitres "Mignonette"
Blue Point Oyster on the half shell-red wine mignonette
Leek Potato Vichyssoise
Main
Choice of
Oeufs Florentine
poached eggs, ham, spinach, hollandaise, toasted baguette
Croque Monsieur Ou Croque Madame
Quiche Lorraine
Omelette aux Fines Herbes
three eggs, potato, herbs, gruyere cheese
Bohdan Blanc Truffle
truffle white boudin, apple, mashed potatoes
Galette de Sarrasin Au Jambon et Fromage
buckwheat crepes, ham, gruyere, béchamel
Onglet A L'echalotte
hanger steak,shallot sauce, french fries
Cuisse de Canard A L'oeuf Mollet
duck confit, salardaise potato topped with soft boiled egg
Brochette de Poisson
local fish skewered
Les Oeufs Mollet Benedict
soft boiled eggs benedict with artichoke, pork belly, hollandaise sauce
Coq Au Vin Lyonnais
slow cooked chicken in red wine, onions, mushrooms, bacon lardon
Brioche French Toast or Belgian Waffle

Dessert
Choice of
Crêpes Suzette
orange infused crepes
Ile Flottante
floating island with vanilla crème anglaise
Mousse Au Chocolat
Poire Belle Helene
vanilla ice cream, poached pears, chocolate ganache, Chantilly
Coupe Glace
vanilla & chocolate ice cream
Bread Pudding
Peche Melba
peach, vanilla ice cream, raspberry coulis, Chantilly
Brasserie Central, located in the Level 1 courtyard at the Shops at Merrick Park at 320 San Lorenzo Avenue in Coral Gables, offers breakfast, daily from 8:30- 11:00 a.m.; lunch, dinner and afternoon glacerie (2p.m.-6p.m.), daily from 11a.m. – 11p.m. BrasserieCentralMiami.com
Pascal's on Ponce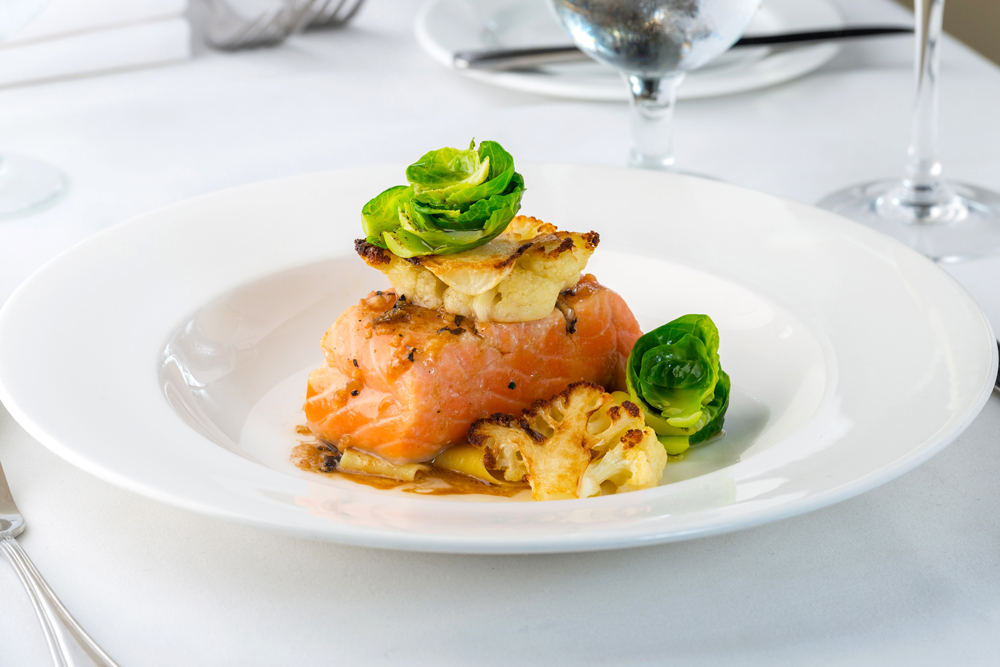 Wild Salmon over papardelle
In honor of the day that celebrates mom and how wonderful she is, award-winning Chef Pascal Oudin will open his lauded namesake restaurant Pascal's on Ponce, which is normally closed on Sundays, for both lunch and dinner service, from 11:30 a.m. to 3:30 p.m., and 6:30 p.m. to 10:00 p.m. Those looking to spoil mom this Sunday, May 8, 2016, can visit the haute landmark restaurant, famous for bringing delicious modern French faire and top notch service to Coral Gables for the last 15 years, for a truly memorable meal.

Tomato Tatin
At Lunch, guests can expect delicacies such as Appetizers ($8.25-$19.95) including Tomato Tartin, with sheep milk cheese, mustard créme fraîche, and pistou; Local Blue Crab Cake with chilled tomato gazpacho and Haas avocado; and the decadent Twice Baked, Upside Down Gruyère Cheese Soufflé in creamy parmesan sauce, among others. Incredible Main Courses ($18.95-$31.00) include Salad Niçoise, with yellow fin tuna, roasted peppers, haricots vert, radish and anchovies; Beef Steak Tartar, prepared in the classic bistro tradition and served with homemade focaccia; Gourmet Sirloin Burger, filled with braised short ribs, served on a bun with pommes frites; and Local Grouper Pavé, French green lentil salad with watercress and warm vinaigrette. Desserts and Cheese Plates ($8-$$18.95) will delight with options such as Baked Alaska – strawberry and vanilla ice cream, Grand Marnier meringue, flambéed tableside; Montelimar Nougat Glacé with red and black berries and coulis; and Bittersweet Chocolate Tarte with truffle ganache.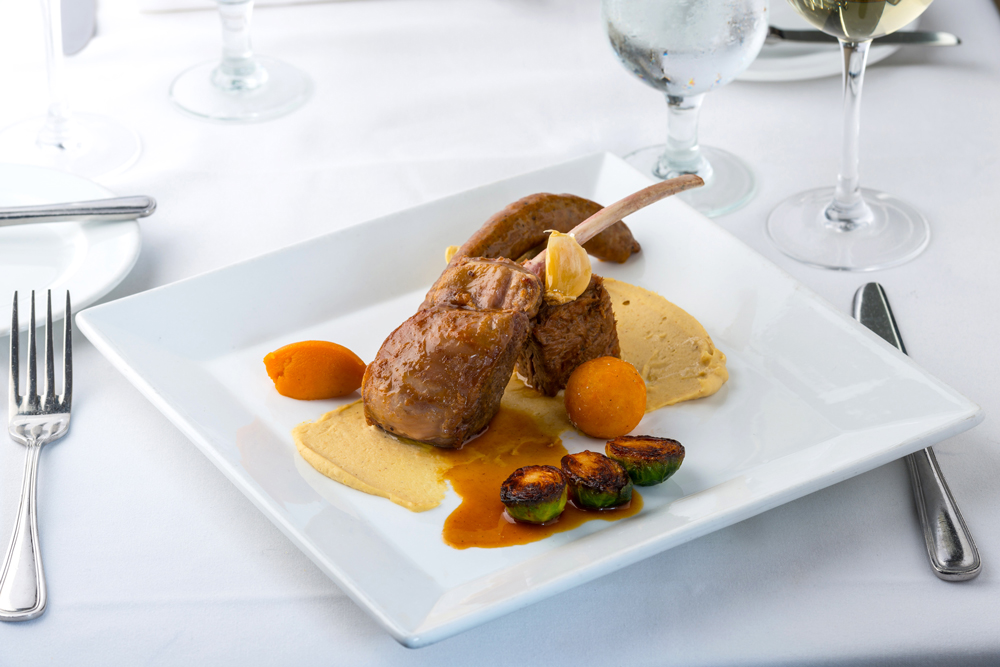 Australian Lamb Chop
Those having Dinner can feast on First Courses ($17.95-$20.95) including Ricotta Cavetelli with fricassé of escargot persillade, spinach and butternut squash; Mediterranean Bouillabaisse Soup with mussels, scallop and potato and served with a rouille on crostini; and Country Duck Terrine – Foie Gras, pickled vegetable, medjol date compote, as well as Main Courses ($38.95-$56.95) such as a Colorado Lamb Chop with braised shoulder and merguez, artichokes, pomme d'auphine, and jus d'agneau corsé; Beef Tenderloin Rossini with Hudson Valley foie gras, asparagus, potato Anna, and truffle perigourdine; Diver Sea Scallops, topped with beef short rib, young fennel, carrot vichy and fava beans; and Wild Salmon, slowly poached in olive oil and served alongside papardelle, caramelized cauliflower and truffle vinaigrette. Desserts and Cheese Plates ($8.00-$21.95) include Red and Blackberry Gratin with Grand Marnier sabayon and Madeleine; Tahitian Vanilla Bean Crème Brûlée with almonds tuile; Key Lime Tart with raspberry, sablé, baked meringue, and fromage blanc mousse; and an Artisanal Cheese Tasting Plate.

Montelimar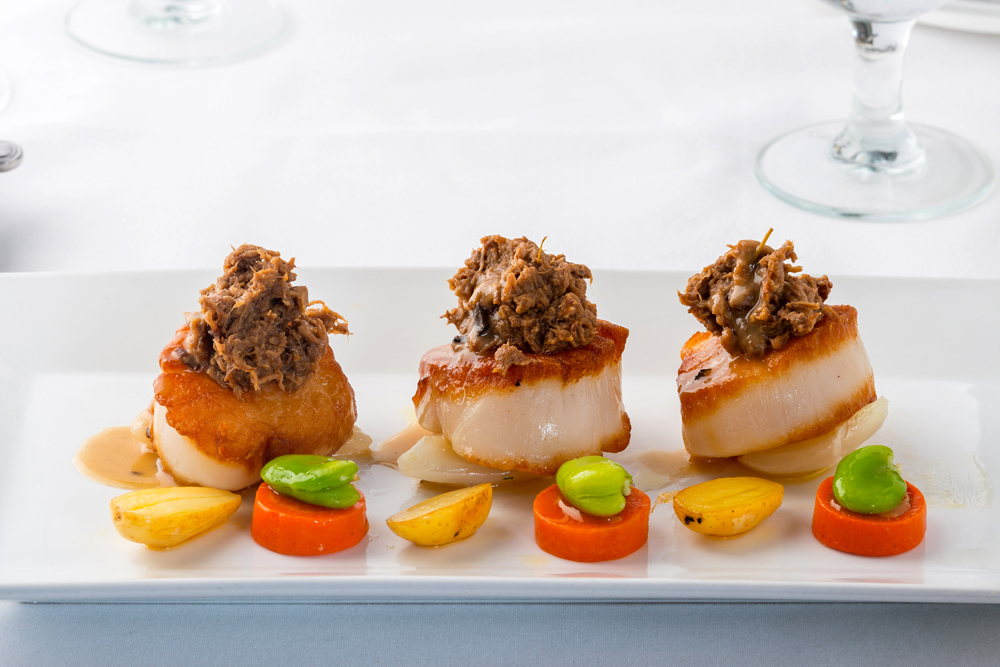 Diver Sea Scallops topped with Beef Short Rib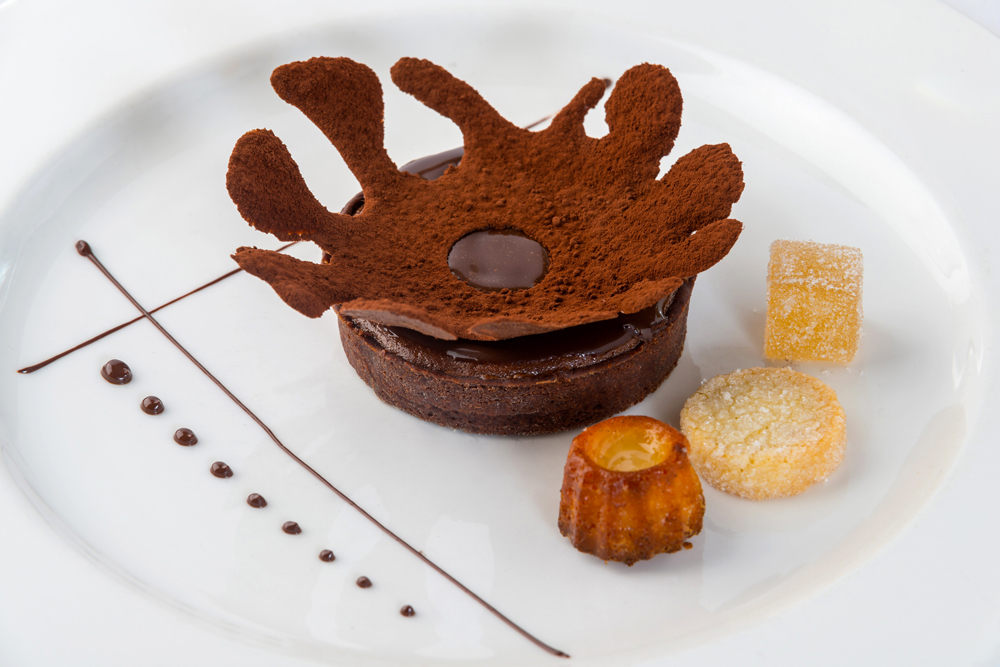 Bittersweet Chocolate Tart

Baked Alaska
Reservations are highly recommended and can be made by calling 305.444.2024.
Pascal's on Ponce, located at 2611 Ponce de Leon Boulevard in Coral Gables, is open for lunch, Monday through Friday from 11:30 a.m. –2:30 p.m. and dinner, Monday through Friday, from 6:00 p.m. – 10:30 p.m. and Saturday, from 6:00 p.m. – 11:00 p.m. pascalmiami.com
Eating House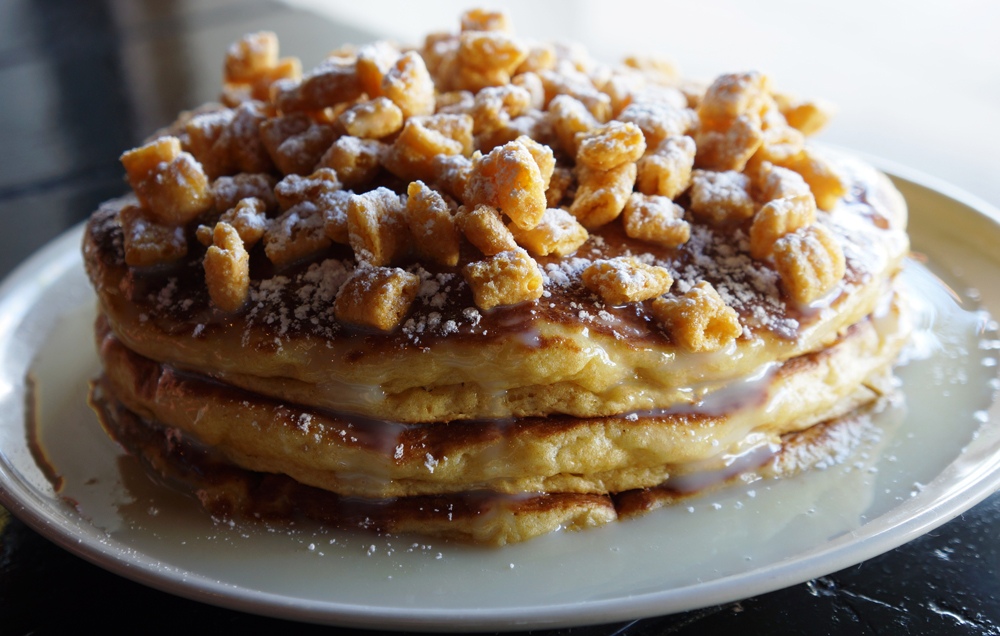 Cap'N Crunch Pancakes
Eating House owner and three-time James Beard nominated chef Giorgio Rapicavoli presents a special Mother's Day edition of his ever-popular Wakin-N-Bacon brunch on Sunday, May 8 from 11:00 a.m – 5:00 p.m, featuring complimentary chocolate for the lady of the hour, created by premiere chocolatier, Tierra Nueva Fine Cocoa.
For the celebration, chef will be serving up his staple brunch items that have made Wakin-N-Bacon one of South Florida's most sought-after brunches, even requiring reservations weeks in anticipation. Savory options include chicken 'n' foie-ffles with maple bacon and spicy ranch; perfectly sweet Cuban bread French toast and the standout Cap'n Crunch pancakes, among others.

Carbonara Eggs Benedict
Eating House, located at 804 Ponce de Leon Boulevard in Coral Gables, Florida, is open for lunch Monday- Friday, from 11-3 p.m.; dinner Tuesday through Thursday, from 6pm – 11pm; Friday and Saturday, from 6pm – midnight and for Sunday brunch from noon – 5 p.m. eatinghousemiami.com
Where are you taking Mom for Mother's Day? Let us know in the comments!