It's time for the second Coral Gables Food Tour! Coral Gables Love has partnered with amazing restaurants Cibo Winebar, OBBA Sushi and Angelique Euro Cafe; and award-winning food blog Miami Food Pug for the second installment of food, drinks, and hanging out! The food-filled night in Downtown Coral Gables will take place on Tuesday, September 13, 2016 from 6-9pm. On the Coral Gables Food Tour, you'll visit three different venues to sample delicious drinks and bites. Enjoy a fun evening with friends and discover some great local spots!
The Second Coral Gables Food Tour is This September
Tickets to the Coral Gables Food Tour cost $50. Your ticket entitles you to sample drinks (wine, beer, sangrias, etc.) and food at three outstanding venues in Coral Gables. Enjoy a leisurely walk between these fine restaurants in between the tastings. Your Food Tour tickets are good at all the participating restaurants and bars during the designated date/times.
Space is limited, so grab your tickets today!
Grab Your Tickets to the Coral Gables Food Tour
Participating Restaurants & Map
The Coral Gables Food Tour kicks off at 6pm at Angelique Euro Cafe on Miracle Mile. See below for the rest of the itinerary and stops.
Angelique Euro Cafe from 6pm – 7pm
117 Miracle Mile
305-448-2400
Cibo Winebar from 7pm – 8pm
45 Miracle Mile
(305) 529-9922
OBBA Sushi from 8pm – 9pm
160 Andalusia Ave
(305) 445-7800
Menus
First Stop – Angelique Euro Cafe Menu
Tasting Menu & Wine Paring
Pomme Frites Angelique served with alioli trio
Angelique Pera Mixta: Artisan lettuces, house-made green-apple balsamic, shaved fennel, candied walnuts, Manchego cheese and red wine poached pear
Gruyere Gougeres: House-made bite size cheese Soufflé with a raspberry chili jam
Truffle Potato Gnocchi: Roasted garlic mascarpone cream sauce finished with Amaretti crumbs
Angelique Meatballs: Ground Lamb and Angus Beef, garlic, shallots, herbs and spices. Spicy Sofrito sauce with fresh goat cheese
Dessert  
Served Warm, White Chocolate Raspberry Bread Pudding with Crème Anglaise & Fresh Berries. Accompanied by Home-Made Spicy Chocolate Ice Cream & Raspberry Mint Sorbet
Second Stop – Cibo Winebar Menu
Tasting Menu
Pastas, Pizzas, Calamaries and Polenta Fries.
Drinks
Cibo will offer a complementary glass of a house white wine, house red wine or a cocktail.
Third Stop – OBBA Sushi Menu
Tasting Menu TBA
We hope you can join us on Tuesday, September 13 from 6pm to 9pm. Let's meet up with friends and family for a fun foodie adventure in beautiful downtown Coral Gables. Must be 21 or older to attend.
Angelique Euro Cafe:

Angelique Euro Cafe: Truffle Potato Gnocchi

Angelique Euro Cafe: Pomme Frites served with alioli trio

Angelique Euro Cafe: Gruyere Gougeres

Angelique Euro Cafe: Pera Mixta Salad

Cibo Winebar: Sangria Frizzante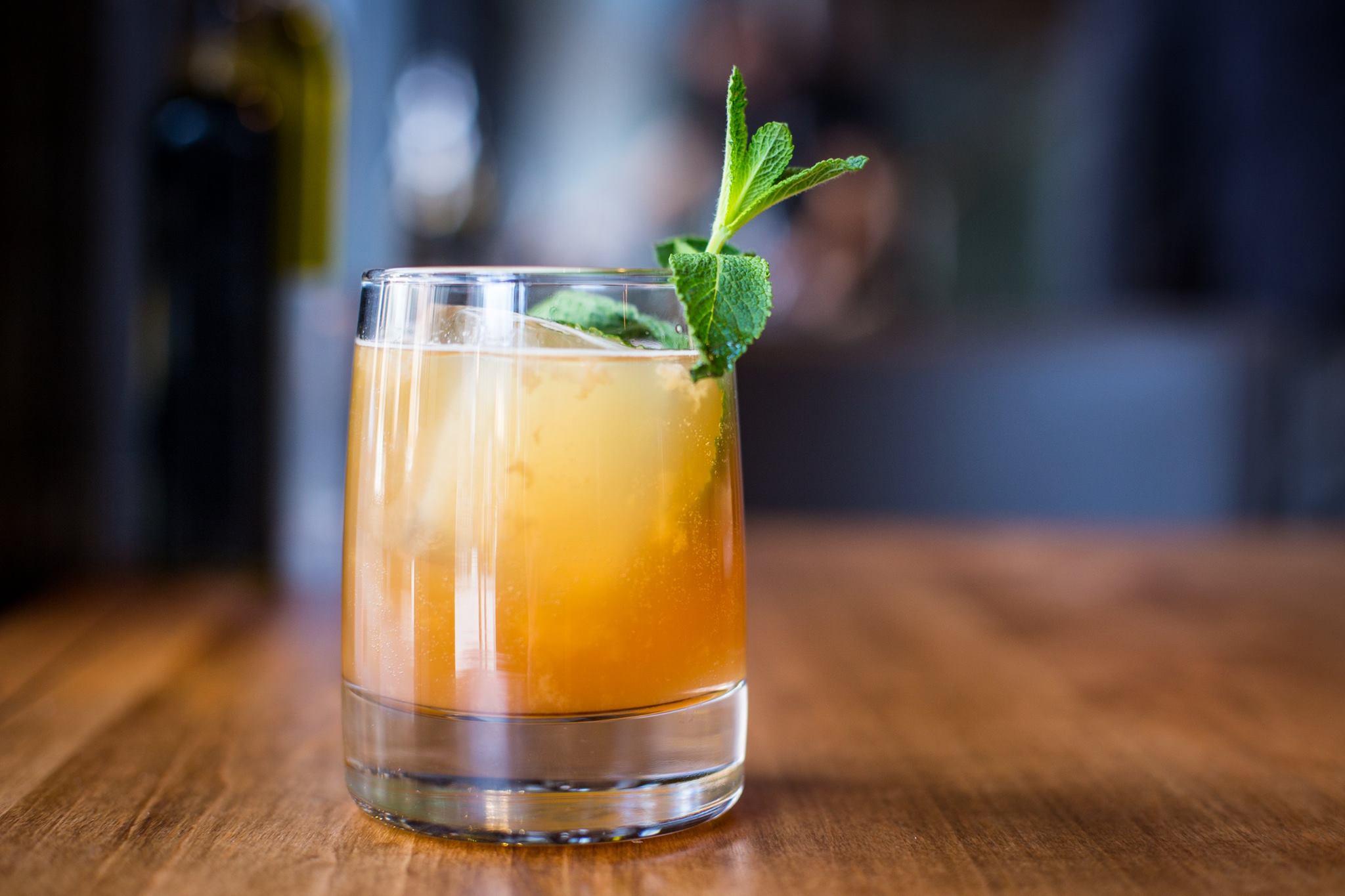 Cibo Winebar: Bourbon Amaro

Cibo Winebar: Polenta Fries

Cibo Winebar: Red Wine

Cibo Winebar restaurant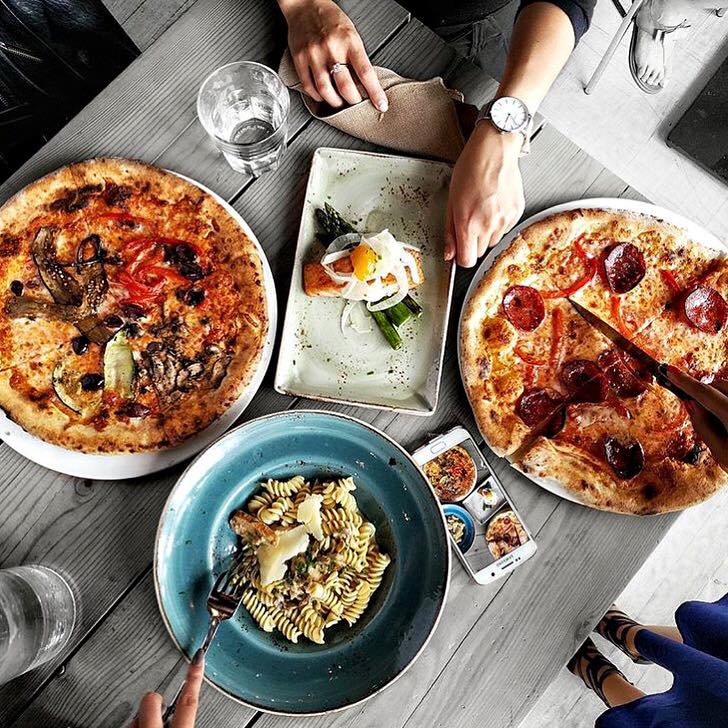 Cibo Winebar: Pizzas & Pasta

Cibo Winebar: Pizzas