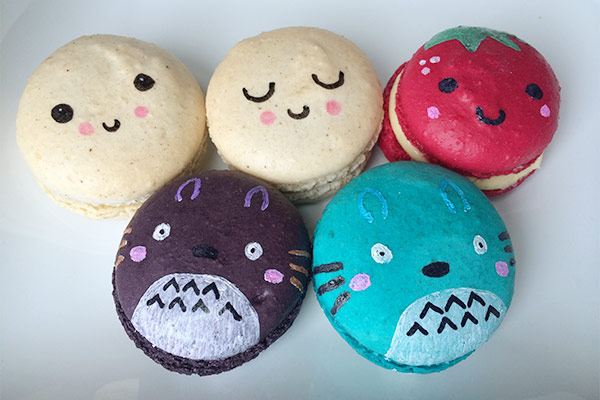 Totoro & kawaii macarons I painted using Janette & Co. macarons
Miyazaki and Studio Ghibli fans rejoice! Gables Cinema will be screening many Miyazaki films starting Friday, June 19, 2015 through Thursday, June 15, 2015. So what do you say we have a Japanese Animation + Coral Gables Love meetup? I already bought my tickets. See below for two meetup options:
My Neighbor Totoro Coral Gables Love Meetup
Saturday, June 20th at 1pm
at Gables Cinema (gablescinema.com)
The Wind Rises Coral Gables Love Meetup
Friday, June 19th at 6:30pm
at Gables Cinema (gablescinema.com)
If you're interested in joining our geeky Japanese animation fan meetup grab your tickets today! Plus, don't forget to use your Coral Gables Love Reader perks. Show the Coral Gables Love coupon for a FREE popcorn with your movie ticket purchase.
Visit the Gables Cinema website for more details and the entire schedule of the Miyazaki! Ghibli's Master of Japanese Animaltion Celebration. Here are some trailers to get you pumped!
My Neighbor Totoro Trailer
Spirited Away Trailer
The Wind Rises Trailer