Celebrate July 4th With Eating House Specials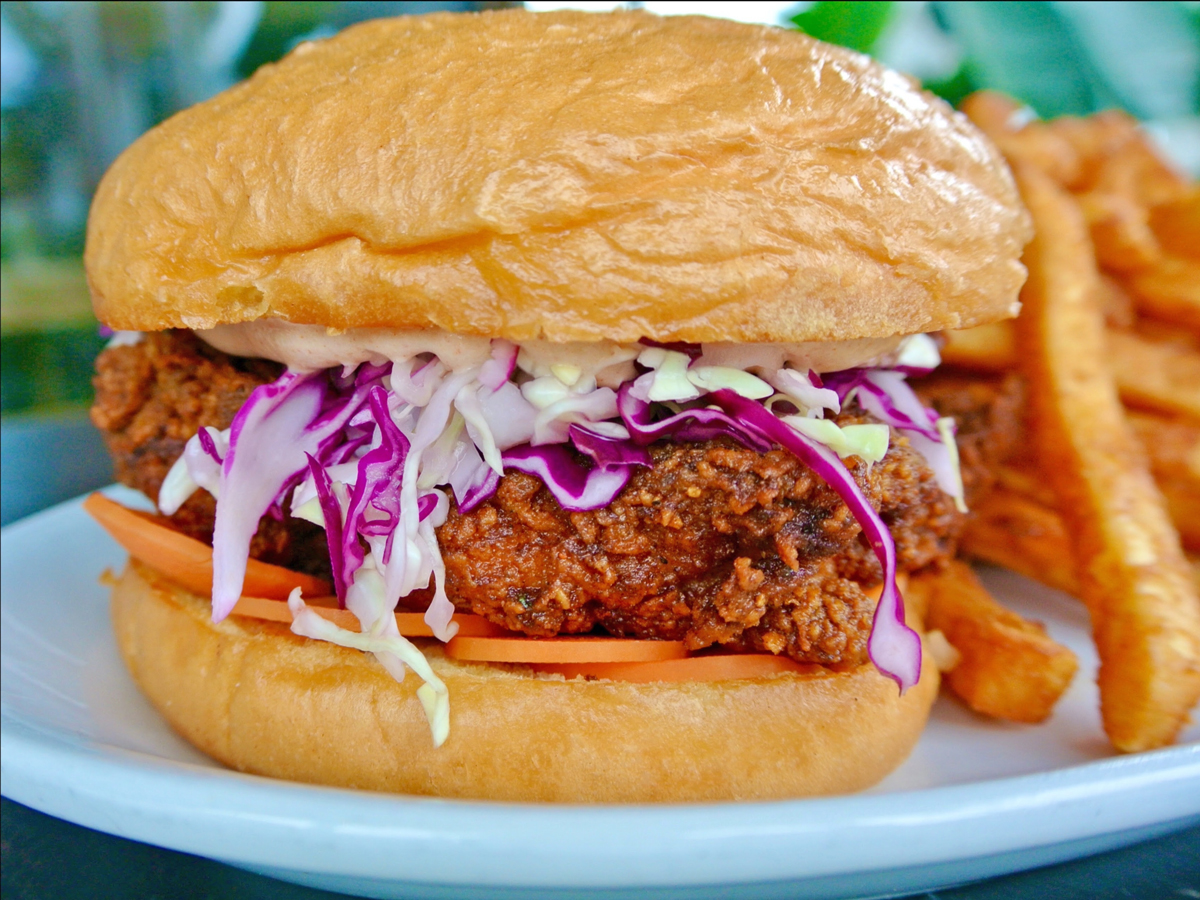 In addition to the weekend brunch and dinner menus, the following specials will be available for pick-up:
NASHVILLE HOT CHICKEN SANDWICH $15
Buttermilk Fried Chicken, Shredded Cabbage, Comeback Ranch, Carrots, Pickles with Dry Rub Fries
BACKYARD BBQ BURGER $16
Short Rib Patty, White Cheddar, Crispy Onions & BBQ Ranch with Dry Rub Fries
Eating House is located at 804 Ponce de Leon Blvd, Coral Gables, FL. eatinghousemiami.com
MKT Kitchen Coral Gables This or That BBQ Menu
MKT Kitchen's BBQ menu is ready-to-grill or they can grill it for you. MKT Kitchen is located at 1831 Ponce de Leon Blvd, Coral Gables. mktkitchen.com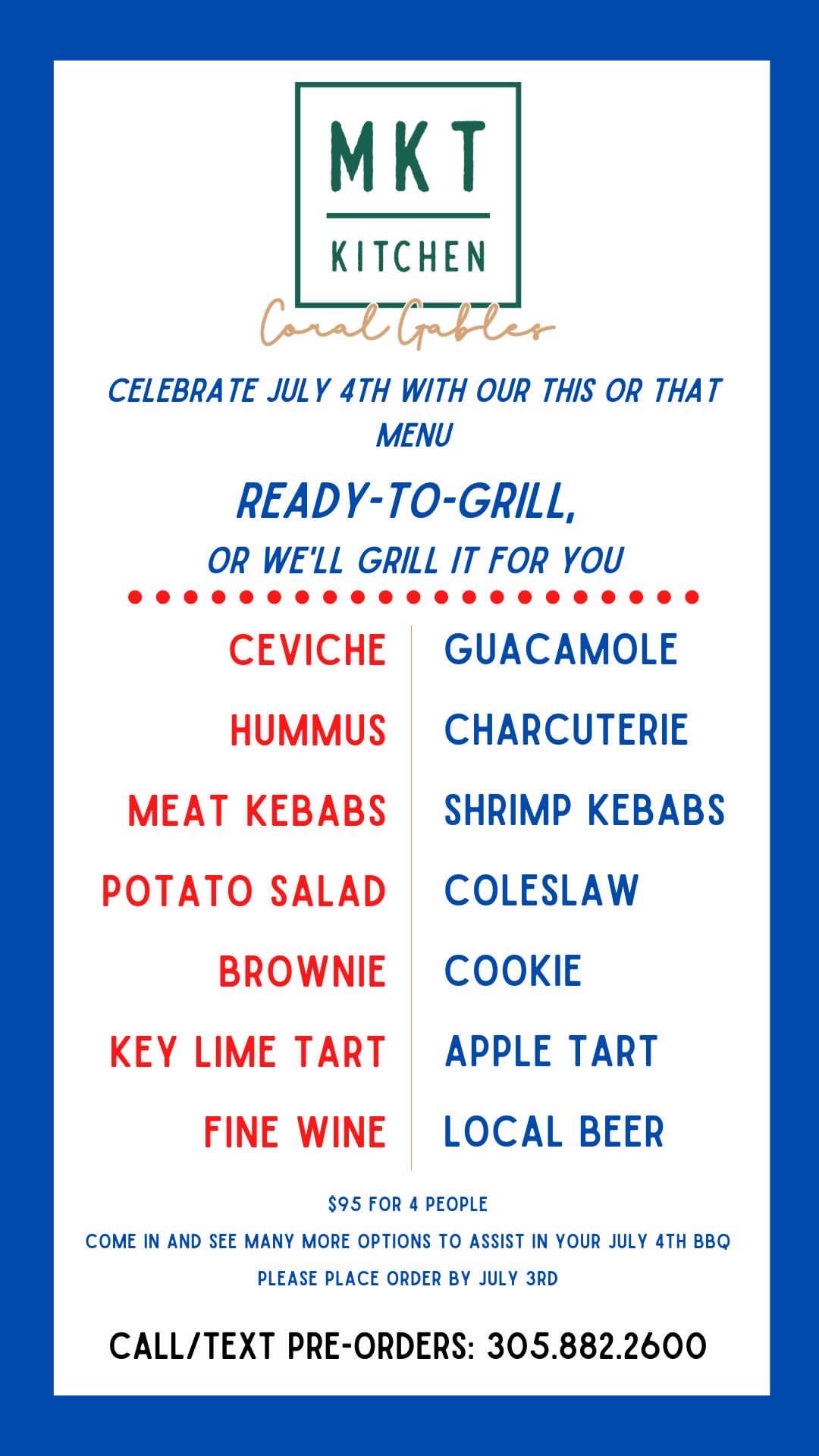 Grill With Graziano's Market Gaucho or Choripan Sets
Hosting a backyard #bbq this weekend? Graziano's gaucho boxes may just be the solution! The Gaucho boxes bring individually vacuum sealed strip loin, rib eye and picanha.
Maybe you are craving choripan this weekend. Celebrate with a 6 pack of Stella Artois, 1 pack of chorizo, and 1 chimichurri for $19.99! Plus, get a Stella Artois glass for free! Graziano's Market is located at 2301 Galiano St, Coral Gables, FL 33134. grazianosgroup.com
The Salty Donut's Cherry Pie Donut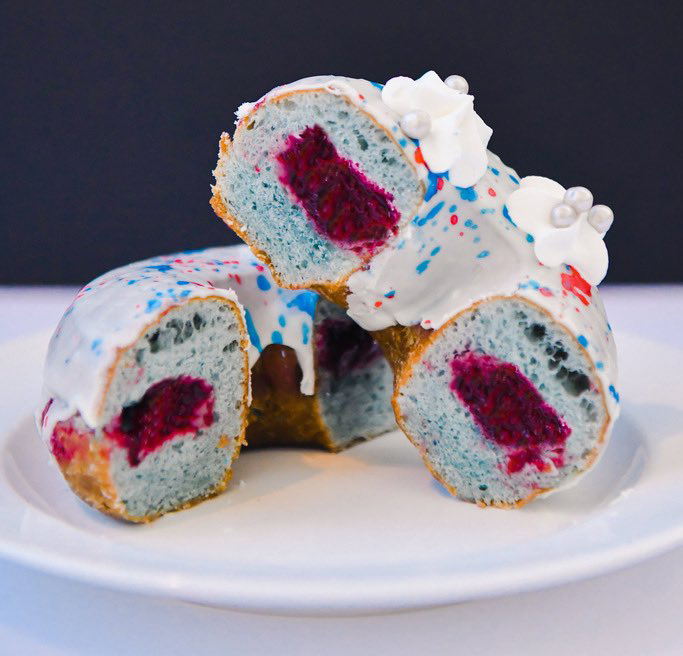 Grab The Salty Donut's Cherry Pie special this Friday & Saturday: Black currant infused 24hr brioche filled with fresh cherry pie filling, white chocolate glaze + topped with crunchy pearls! Available at all shops (7/3-7/4) for delivery on @ubereats and pre-order pickup through their website!
*Their pickup website will be updated and begin accepting orders at 8pm Thursday evening (for Friday orders) & 8pm on Friday evening (for Saturday orders)!
Okay, I know The Salty Donut is in South Miami not Coral Gables; but aren't you glad you know what their 4th of July donut is? The Salty Donut is located at  6022 S Dixie Hwy, South Miami, FL 33143. saltydonut.com